DESIGN SPRINT CHARETTE -
MAY FACULTY MEETING
TEACHER OF THE MONTH AWARDS
congratulations: Grace Ameyaw, Peter Magee, Andoni Bujan and Antonia Lora
HS Math PARCC
AP Computer Science Principles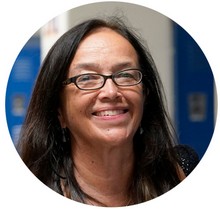 ---
IN HONOR OF TEACHER APPRECIATION WEEK 2023

As we begin Teacher Appreciation Week, I find myself reflecting on the incredible journey we have embarked on together. Each one of you has dedicated your lives to the noble profession of teaching, shaping the minds and hearts of countless young individuals who will shape the future. Your unwavering commitment and extraordinary efforts not only transform our school but have had a profound impact on the lives of those you teach.
Teaching is not merely a profession; it is a calling, a vocation that requires a unique blend of knowledge, passion, and empathy. It is an art that encompasses far more than the imparting of facts and figures—it is about nurturing curious minds, fostering a love for learning, and instilling values that will guide our students throughout their lives.
As teachers, you are architects of dreams, and catalysts of growth, . You possess the power to ignite a spark in the hearts of your students, encouraging them to believe in themselves and reach for the stars. You create a safe and inclusive environment where each child can flourish, regardless of their background, language, or abilities. It is through your tireless dedication that you unlock the potential within every student, enabling them to discover their unique talents.
Teaching is not limited to the walls of a classroom; it extends far beyond that. It is about being a mentor, a confidant, and a source of inspiration. You invest not only in the academic growth of your students but also in their emotional well-being. Your compassionate guidance provides them with the support they need to navigate the challenges they face, empowering them to overcome obstacles and develop resilience.
In a world that is constantly evolving, teaching requires adaptability and a lifelong commitment to learning. You stay abreast of the latest pedagogical strategies, seek innovative ways to engage your students, and embrace technology as a tool to enhance their educational experience. Your ideas and thoughts are inspiring, and keep a spirit of innovation and curiosity alive in our school. Through your continuous growth and dedication to professional development, you demonstrate to our students the importance of being lifelong learners themselves.
Teaching is a testament to the power of human connection. It is about forging meaningful relationships with your students, their families, and your colleagues. You create a sense of belonging, a community that supports and nurtures each other. By fostering collaboration, empathy, and respect, you cultivate an environment where students not only learn from you but also from one another, building the foundations for a strong and equitable society.
During this special week, I want to express my deepest gratitude to each and every one of you. Your tireless efforts, creativity, and unwavering dedication have transformed the lives of countless students. You are the heart and soul of our school, the guiding lights that illuminate the path of knowledge and wisdom. Your impact reaches far beyond the classroom, shaping the future of our community, our nation, and our world.
Thank you for being the true heroes in our students' and families' lives. I am honored to work alongside each and every one of you. Please know that you are appreciated, valued, and loved. Parents and students sing your praises both inside school and in the community.
We will celebrate you this week with our annual Teacher Appreciation Luncheon in the Middle School Library, on Wednesday, May 10, from 11 am to 2:00 pm, during all of the lunches. In addition, as a small gesture of appreciation for all you do, there will be no SLC, Department Meetings, or ALT meetings this week.
With profound appreciation, respect and admiration,
Maria Tukeva and CHEC Administrative Team
CULTURE AND CLIMATE

Our norms are more important than ever during the last advisory of the year. We must continue to improve in making sure students arrive to, and remain engaged in, all classes, every period. When students leave the classroom, it should only be for clear and approved purposes, such as going to the restroom, to get water, for an approved and written appointment for the nurse, tech, mental health services or counseling. All of these purposes require a written appointment slip for that purpose. In other words, if a student says, " I need to see someone for technology", if they do not have a written appointment slip, they should not be permitted to go. All of our professionals have schedules and appointments, and cannot accommodate walk ins.
Passes should be uniform, and have all of the important information on them – where the student is going, why, who the teacher is, and when they left. You have received information from the Climate team on our new color coded pass system. This has been made necessary since many students have misplaced their agendas, and we do not have a consistent hall pass system. However, for any system to work, it must be implemented consistently by ALL staff members. Please support our new revised system of passes, so that we can eliminate unnecessary lost instructional time, and ensure that all students are moving safely and with purpose during the entire school day. To make sure students can own their learning through full and active participation in class, continue emphasizing on time arrival to class, a strong opening and close to class, and minimizing time out of class. Please make your focus on engaging students with ideas and activities that are interesting, aligned to standards, and relevant to their lives and cultures. Our project based approach to instruction is a great vehicle, especially when we design the projects with students in mind.
"How Might We Use Design Thinking to Transform our School through Student Voice and Choice?"
Thank you to all who presented their design sprints, and all who participated and gave feedback. It was so inspiring to see the level of conversation, sharing and engagement! The Staff Meeting Charette was a powerful experience, and demonstrated that we are making progress in our journey to be a design thinking school. There were 61 staff members, about 30% of the school, presenting their sprints and gathering feedback. There were also 6 students engaged in two different design sprints at the Charette. All feedback provides an opportunity to learn and adjust. Some of the feedback on the reflection template that represent a willingness to take action include, "I'll add more choice to current assignments, Keep floor open for student in put, listen to students more proactively, the action I will take is to focus on how my positions at CHEC can infuse Design Spring Goals and ideas; How can I make my lesson mirror the design thinking process? Get more students involved!" All feedback provides a learning moment, and there was also feedback that shows what kind of work we need to do to ensure the process is accessible and that all find it beneficial in some way. These are some of those comments – "I guess the question is what action can I take, especially if you are not part of the XQ team? What is the window for the roll-out – of at least one part? Have actual visual testimony for students, on "How is it going?" Actually implement the plan, with continuous input from the students, Bring the students back into the conversation."
The goal for the faculty meeting was to draw together the threads of the different design sprints, and to provide more coherence to the whole process. The ALT team will read the feedback in more detail, and discuss to what extent we met those goals, and what are the learning and reteach implications of this. One key observation that arose– there is a need to make sure that we are
keeping the focus on the students
, especially the students furthest from opportunity. This is critical in order to design for equity.
To provide more clarity on next steps:
May 5 – We submitted a revised application to XQ and numerous supporting artifacts

May 19 – We will make a 50 minute presentation to DCPS and XQ in support of our application to proceed to Cohort 2

June 5 – We will be informed if we have been selected or not. If selected, we will receive additional funding, and be able to pilot some of our key innovations. If not, we will no longer be part of the XQ initiative, however we will continue on our own as a school on our design thinking journey, and advocate for the ability to implement the innovations.
Independent of the selection process, our continuing journey includes a second charette which will be a learning launch of most prototypes. This will occur in our last Faculty Meeting of the year, which is June 5. For this charette, we will want to increase the number of students presenting, as well as the number of students and parents attending. Each SLC will be asked to identify and bring at least 20 students.
Thank you to all, for your active engagement in this journey!
---
NEW FIELD TRIP PROTOCOLS
Field Trip Office Hours for Trip Sponsor Role (Week of 1/23 and ongoing)
All field trips taking place after January 3, 2023, must be entered via the new Field Trip QuickBase app. The Field Trip QB User Guide and additional resources are available in the DCPS Way Field Trip Folder. Trip Sponsors to attend upcoming office hours for support with the new app: 
Before loading the trip onto the App, please still fill out the CHEC Internal Field Trip Form and get it signed before proceeding.
Shout out to all of our TEACHERS on Teacher Appreciation Week!

Shout out to all who participated in presenting a Design Sprint!

Shout out to Ms. Penn for coordinating our final submission to XQ/DCPS!

Shout out to Mr. Villafane, Mr. Agudelo, and Mr. Bujan for taking a group of 8th graders to the Department of State for a Model UN Conference!

Shout out to Major Wright for taking students to support the Women's 8K race this Sunday!

Shout out to Mr. Brush for taking the Honors Chorus to competition last week!

Kudos to Ms. Massoni and Mr. Whitney for taking middle school and high school students to visit Catholic University this week!

Shout out to our Culture Team for all they do every day!

Shout out to Mr. Magee for continuing with test coordination for PARCC! Shout out to the whole Middle School Team for supporting!

Shout out to Mr. Pyram and Mr. Jones for AP Coordination!

Shout out to all who supported the Middle School Pep Rally – Mr. Whitney, Mr. Molina, Ms. Nunez, Mr. Smith, Ms. Burnett, Mr. Onley, Major Wright and NJROTC!

Shout out to all for coordinating and following up on interviews!

MS. CHATALIAN'S ELA CLASS
Week 14 of Semester 2 and Week 3 of Advisory 4
It is the fourth week of the Fourth Advisory! The next two weeks still have a lot of students testing, and some modifications to the bell schedule. It will be important to maintain the focus in your classes by maintaining student interest and involvement in their GRASPS. Especially at this time of year, students need to continue to set goals, have work time, and get feedback on their GRASPS, in order to experience success.
The window for fourth Advisory Progress Reports opens this week, and Progress Reports are due on May 25.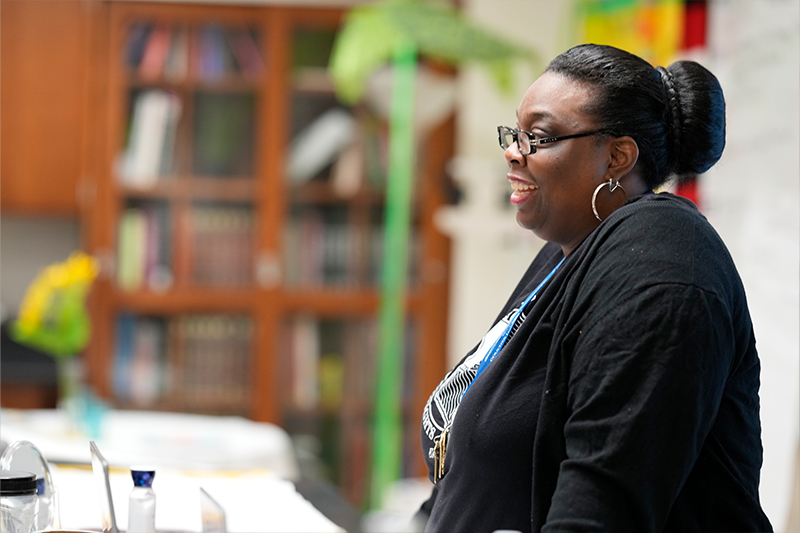 To keep students engaged, having the community visit the classroom is beneficial. The Future Green Leaders Club at Columbia Heights Education Campus was formed by the Greater Washington Region Clean Cities Coalition. Ms. Shaw and Mr. Thompson present sustainability information every Wednesday at 3rd lunch. Students attending can receive stipends and scholarships. This fosters classroom-community involvement and supports the Whole Child antiracist turn-around tool in Environmental Science. Contact Ms. Planter for more information on the club.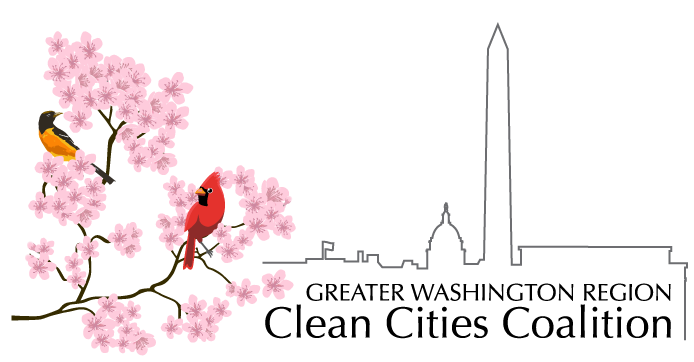 Environmental Science Teacher
To Live, To Learn, To Love!
---
The Instructional Calendar is a living document that houses all the major curricular requirements, assessments, and schoolwide events. The Instructional Calendar is complete for the moment, however cha
nges may be made and will be noted.
If you have any requests for additions to the Instructional Calendar, please contact Mr. Magee,
peter.magee@k12.dc.gov, maria.tukeva@k12.dc.gov or your SLC Administrator.
---
As we approach the end of the school year, we are in the midst of administering our AP exams and the PARCC exams. These tests provide important insights into student learning and growth, and we appreciate the hard work and dedication you have put into preparing your students for these assessments.
At this point, we are halfway through the AP exam period and only three weeks away from the close of the PARCC window. We want to remind you of the importance of maintaining a calm and focused testing environment for our students. Please continue to emphasize the importance of these exams to your students and encourage them to do their best.
We also want to extend a special thank you to our SPED teachers who have been pulling double-duty proctoring small groups and individual testers. Your dedication to ensuring all of our students have an equitable testing experience is hugely appreciated!
This coming week will see Unit 3 of 8th Grade PARCC and the MS Math PARCC administration. As always, if you have any questions or concerns about the testing process, please do not hesitate to reach out to your department head or a member of the school administration.
If you know of students and families in need of assistance, please send the information to our Bulletin, where we will publish opportunities to show love and empathy. Please share these with your networks.
Professional Develoment / Record Keeping Day
Thank you to all who signed up for the ISTE and PBL Conferences in June!
We will be publishing soon a survey regarding professional development interests for the summer, designed to support our redesign, including retreats, curriculum development and design thinking professional development. Be on the lookout for a survey from Instructional Coaches.
The ALT Team met on April 25 to further clarify the role of the ALT team in our Redesign process. We developed criteria for new design sprints and also Professional development opportunities for the summer.
Please see the notes here.. All are invited to the ALT Team meetings!

MENTEES AND MENTORS IN "MENTORING CHEC" PROGRAM
ON COLLEGE VISIT TO
GEORGE WASHINGTON UNIVERSITY
2023 MODEL UN CONFERENCE REPORT
We (Students and Teachers) had a blast during all the activities such as discussions, debates, competitions, etc. In spite of the fact that we had few time to prepare the required papers and oral interventions, in addition to the nervousness and first-time anxiety, our learnings and outcomes were extremely positive. Our students shared their thoughts with the participants and learned about the Model UN skills (academic writing, public speaking, critical thinking, etc.). My coworkers and I finished with the feeling to improve many things (logistics, preparation, etc.) for future conferences but also with many great ideas such as starting a Model UN Club and/or incorporating more Model UN topics to our curriculum. Our next step is to learn and receive guidance from other colleagues in other institutions with more experience in order to grow a successful Model UN in our School.
Thank you for all your support.
8
th
-
Social Studies Teacher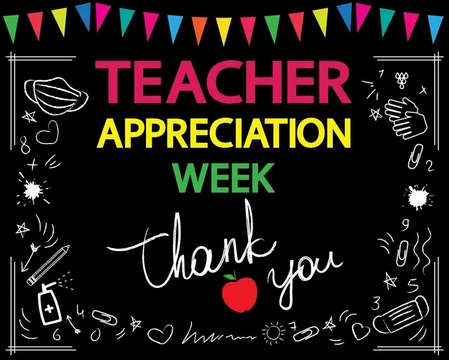 Message from Deans:

Happy Educator Appreciation Week!!!!

This week we celebrate all educators for their dedication and sacrifice in this field of work. Being an educator is no easy task and it takes special people to show up every day, still exhausted from the previous workday. Our students are so lucky to have you in their classrooms. On behalf of the Culture Team, THANK YOU!!!!
As a reminder, WE ARE DESIGN THINKERS and must be creative with how we keep students engaged.
START CLASSES STRONG AND END STRONG

.
Think of one thing you can change or improve in your classroom management to keep students engaged and excited to come to your classes and remain there until the end. The goal is to help remind students the importance of being on time and that every moment counts!

School Culture Updates, Reminders and Shoutouts
Please remember to follow the protocol for the new pass system.
Students should not be in the hallways outside of transition without this pass. They will be sent back to your classes. Hand-written passes will no longer be permissible.


If you need another pass for your classroom, please let a member of the Culture Team know and a new one will be provided.
Best Practices

Please make sure you give passes at all times

Always write students'

Time Out

and

Return Time

Only one student should be out of class at a time

The 15-15 Rule
Reminder: Hall sweeps that will be conducted during PLT, 2nd, and 4th Period during the first 15 and last 15 minutes.
Thank you in advance for your support and partnership as we work to build a rich culture of high expectations of students.
UPCOMING PBIS INCENTIVES
(Please note that this schedule is tentative and is subject to change at the discretion of Culture Team Leaders.)
On Friday, May 19th, students with at least $500 Kickboard (from 5/8-5/17) will be eligible for an ice cream treat!!!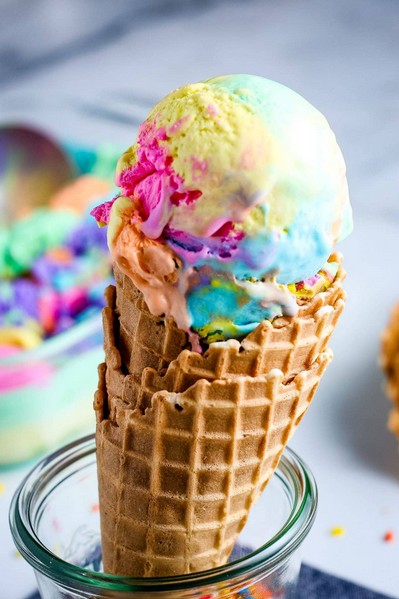 PBIS
Reminders and Celebrations

Teacher All-Stars
(500+ Highest Interactions from 05/01 - 05/05)
Currently, we have less than 50% participation in staff rewarding students with Kickboard points. Remember, Kickboard helps to build positive classroom culture and should be integrated in your classroom incentives, norms and strategies to manage your classroom.

15 interactions per class and 45 interactions per day (minimum)


DO NOT deduct student dollars




Do not attempt to inflate the day of the incentive




Use the first 15 and last 15 of class to give dollars




Create in-class incentives (Do not deduct dollars)



---
STAFF RESOURCES AND PROFESSIONAL DEVELOPMENT OPPORTUNITIES
Restorative DC Professional Development Opportunities:
Reminder: Please bookmark this link for future behavioral referrals:
Use this form to recognize students for Student of the Week and Month:
Athletics are an integral part of the educational program and a means to accomplish the goals of education. Our athletic program exists for the welfare of students and the contributions it makes to their educational experience. Athletic participation builds self-esteem and confidence and provides the necessary tools for success. The interaction between individuals on the fields of sport teaches students the value of teamwork, while developing the proper competitive spirit, combined with a sense of fairness.
SY 2022-23 BELL SOFTBALL TEAM
Congratulations to the HS baseball team on a great season. The HS baseball team defeated HD Woodson and lost to Cardozo. Congratulations to the HS flag football team on a great season. The HS flag football team lost to HD Woodson. The HS outdoor track team had a strong performance at the DCIAA developmental meet. Almera Carter recorded the fastest ever 100M women's time for a CHEC per Mile split. The tennis playoffs will take place this week as they were rescheduled due to bad weather last week. The middle school softball team lost to Deal and Jefferson.
MONDAY:
MS SB vs. Hardy at CHEC @ 4:00
TUESDAY

Tennis Playoffs at Ft. Lincoln Park @ 2:00
WEDNESDAY

MS SB vs. Eliot-Hine at Eliot-Hine @ 4:00
THURSDAY:

MS & HS golf at Potomac Golf Course @ 2:00
FRIDAY:

MS SB vs. Deal at CHEC @ 4:00
SATURDAY:

---
Desmond Alexander, CAA
Columbia Heights Educational Campus
Bell/Lincoln Multicultural Schools
(202) 939-7700 Ext: 5207 (office)