Athletics are an integral part of the educational program and a means to accomplish the goals of education. Our athletic program exists for the welfare of students and the contributions it makes to their educational experience. Athletic participation builds self-esteem and confidence and provides the necessary tools for success. The interaction between individuals on the fields of sport teaches students the value of teamwork, while developing the proper competitive spirit, combined with a sense of fairness.
Even though sports have officially ended for the 2019 - 2020 school year, the work behind the scenes in preparation for the next season hasn't ceased. In celebration of all the work that our coaches and student athletes do, we will honor a coach or student athlete every week. in our bulletin moving forward.
This week we honor one of our senior student athletes, Jessica Valencia.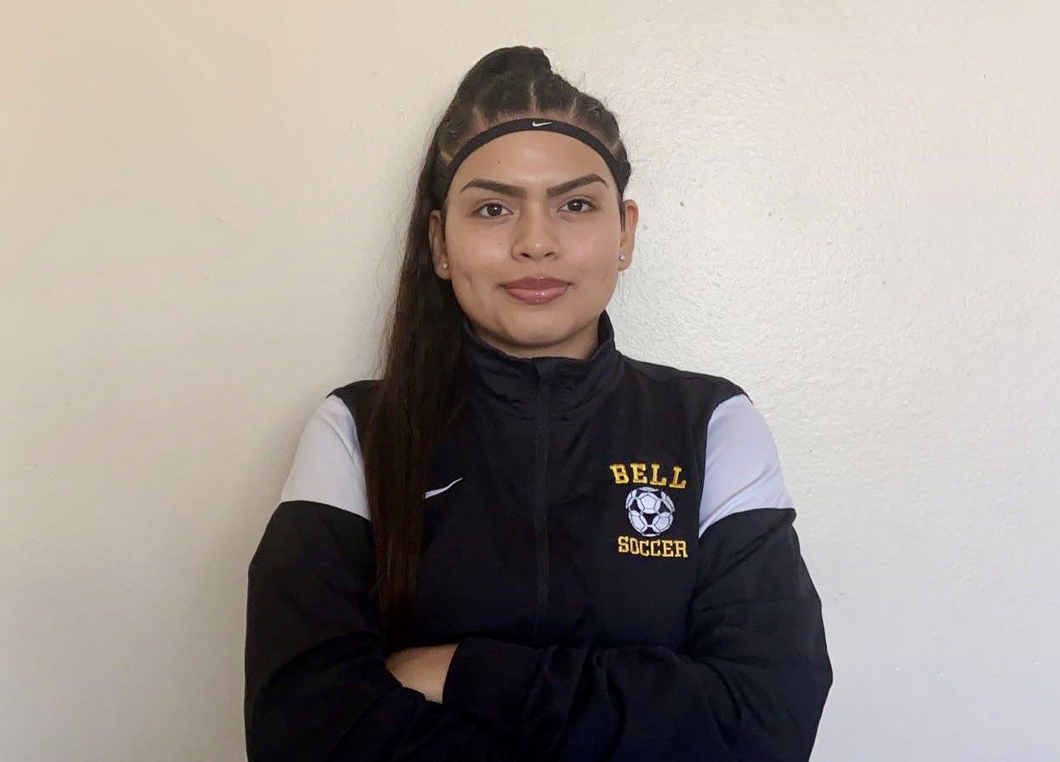 Jessica Valencia came to the United States in 2015 from El Salvador, where she joined the CHEC family, attending Lincoln Middle school. Life at CHEC initially was very difficult for Jessica as she struggled academically due to her limited English proficiency. But Jessica was able to preserve with the help of friends and teachers. Per Jessica words, "Since I didn't know the language I felt alone and unmotivated but thanks to Mr. Galvan that at that time he was teaching English as a second language I was able to learn English faster than what I thought!" By the time, Jessica reached high school, her attitude towards school changed and she became a much better student as she got involved in several extracurricular activities. Jessica began to excel academically, earning honor roll and student of the week several times and currently has a 3.81 cumulative GPA. Jessica has not only excelled in the classroom, but she has excelled on the field of play. Her sports career started with soccer, where she started for four years., but it did not end there. Jessica has also bowled, golfed, ran cross country, and has been one of our best softball players for the past three years. According to Jessica, playing sports allowed her to do more than just have fun, it allowed her to feel as she was a part of a family. Jessica stated, "being a part of a team is like binge part of a family because everyone is looking for one goal and everyone support each other!" As a result of her stellar academic performance and plethora of extracurricular activity, Jessica has received the DCSAA scholarship for being one of the most outstanding senior athletes in the city. She also has been awarded the DC CAP STEM scholarship. Jessica will use both of these scholarships while she attends Marymount University in the fall. Jessica, your CHEC family salutes you! We can't wait to see all the wonderful things you will accomplish!
If you are interested in joining the CHEC athletic department, as a student-athlete, coach, and/or supporter, please contact athletic director, Desmond Alexander at
desmond.alexander@k12.dc.gov!