CHEC hosts students from Cat Island - The Bahamas as part of the study abroad program.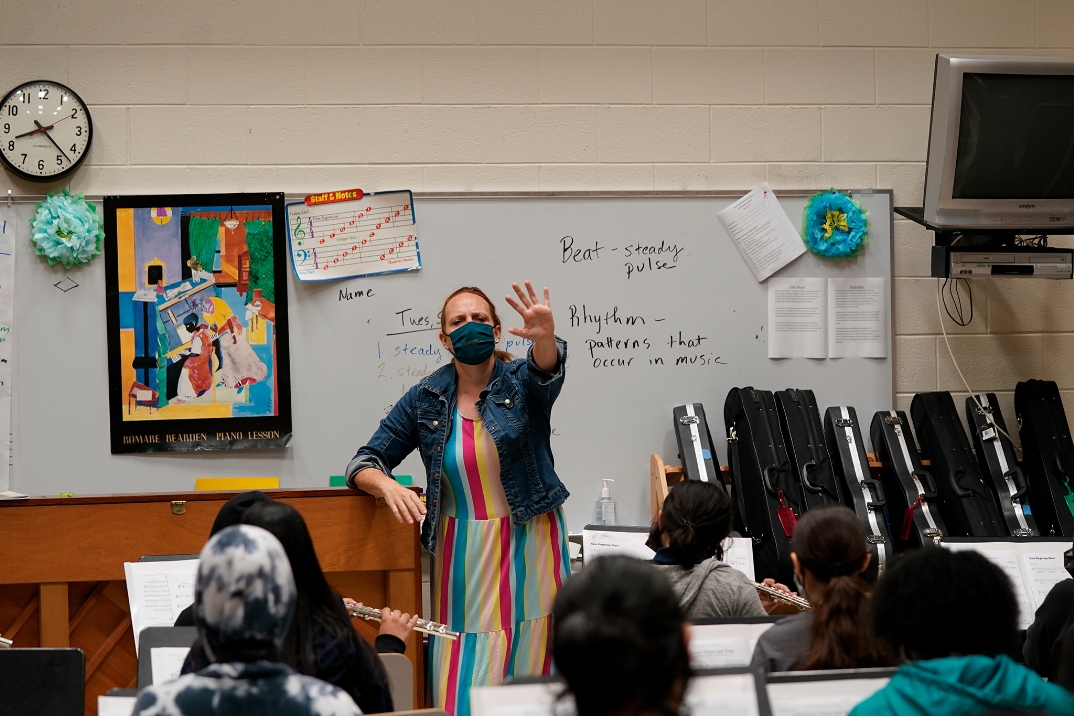 UPDATES FROM:
I
DONORS CHOOSE - DR. AMYLIA BARNETT
I
LIBRARY NEWS
---
DONORS CHOOSE - DR. BARNETT HAS CREATED A NEW FUNDING PROJECT FOR HER STUDENTS!
The students at our school are some of the most hard working, engaged, and creative students in the DC Public Schools. Their ability to manage rigorous curriculum and explore and expand their own creativity is truly remarkable. In addition, many of our students think outside of the box in regards to their future jobs and opportunities while understanding that their music education will only serve to enrich and enhance their lives. Students also use the music program as an expressive outlet.
Since we've been back to school in-person, we've had an overwhelming interest in our middle school string orchestra. I love the enthusiasm of our students and never want to turn anyone away.
Currently, we have five students without instruments to use in our sixth grade orchestra.
They look so sad without an instrument to play. Because of our history of having supporters who care about music learning and our students at CHEC, it is rare our students go without for long.
Being an educational campus and maintaining relationships with our students for seven years, I know that with this donation, we can offer students the opportunity to learn and study throughout middle school, high school, and hopefully, for the rest of their lives.
P.S. Check out your school page at DonorsChoose to see all the teachers posting projects from your school. You can trade tips and tricks with colleagues to get your projects funded.
---
Lincoln Library Closed on Fridays
Ms. Falkenberg will open and manage the Bell HS Library on Fridays for Bell students and staff until the HS Librarian starts. Please note, book check out will be unavailable to Lincoln MS students during this time. Thanks for your understanding and flexibility. Email angela.falkenberg@k12.dc.gov to schedule HS Library visits.
Schedule Library Visits and Collaborations
Email angela.falkenberg@k12.dc.gov or call extension 4018 to schedule Library Visits and/or lesson collaborations. These collaborations include co-teaching, resource curations, reading promotions, GRASP assistance, etc.
Angela Falkenberg (she, her, hers)
Columbia Heights EC - Lincoln MS