PROFESSIONALS DAY AT CHEC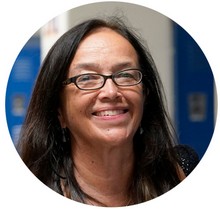 ---
This week's focus is on the following phrase from the CHEC Mission:
"We trust one another to continually improve our practices."

Last week the CHEC ALT team facilitated a Middle of the Year Step Back Meeting with the Cluster
Support Team, to review our progress to date on our Comprehensive School Plan. The purpose of this
Meeting is to highlight areas of strength, and adjust for areas of growth. The Cluster Support Team
Members serve as thought partners, provide feedback and offer support.
Shout out to all who attended our ALT Team Step Back Meeting and presented to the Cluster Support Team!
Dr. Lainez, Mr. Alvarado, Ms. Planter, Mr. Loria, Mr. Haddad, Ms. Alvarado, Mr. Hearn, Mr. Connor, Mr.Schutt, Ms. Ferguson, Mr. Galvan, Mr. Whitney, Mr. Simard, Mr. Magee, Mr. Boone, Ms. Henderson, Ms. Thweatt, Mr. Bellido, Mr. Jones, Ms. Warren, Ms. Moore, Mr. Smith, Mr. Williams, Ms. Valpando and Ms. Avila!
A full summary of the reflections are included in the ALT Team meeting minutes, and below are some highlights of recommendations and feedback as a result of the discussion
Culture of Achievement
Conduct authentic restorative circle where teachers take ownership
Have students complete a survey that allows students to identify who they feel loved by and don't feel loved by
Sweep halls for students walking the halls to find out why they aren't going to class.
MTSS looking at SEL survey all grade levels
Relationship mapping to see what students don't have a relationship
Ensure data is clean and updated on regular basis
Internal SEL survey to be implemented across the whole school
Family Engagement
Modifying one of the goals (Attendance 2 events for parents)
Maybe not make any of the goals at 100%
Couple of events that weren't captured (sign in sheet or Microsoft forms)
Ensure data is clean and updated on regular basis
Academics
Up the usage of various apps that are low
Shared Leadership
Need to find ways to bring data back to the ALT team meeting (even exit tickets). A lot of surveys completed but sometimes they come after multiple events/activities
XQ REDESIGN UPDATE

"How might we reinvent how we do school using Design Thinking?" Last week, Ms. Zuccarello, Ms. Penn and Ms. Tukeva visited two schools in California, DTech High School, and Summit Shasta High School. These schools were chosen for inspiration visits because the first school, DTEch is a fully design thinking high school, and the second, Summit Shasta, was an XQ school that aligned many practices with the XQ Design Principles, as well as utilizing the Summit Platform. There were many takeaways of interest to our Redesign, and these will be shared in our Inspiration School Notecatcher. One of the most compelling practices was the use of intercessions throughout the year to provide concentrated time for students to pursue passions, and for teachers to plan their projects and curriculum. At Dtech School, artifacts from student design sprints were visible throughout the school, made from cardboard, legos, poster paper, and everything imaginable. At Summit, intercession is called "Expedition," and we saw students in Culinary Arts classes, Cosemetology and Shark Tank. The level of engagement was extremely high. This primary research has implications for our upcoming design sprint around flexible scheduling.
Last week on Friday, we presented to DCPS Design Lab, Chiefs, Instructional Superintendents, and XQ representatives, on how we have refined our model and made progress on our redesign since the beginning of the year. Based on this presentation, and an additional presentation in April, DCPS Design Lab will determine whether we enter the next cohort of schools to fully redesign. The presentation went well, with initial favorable feedback to the focus on Design Thinking, and recommendations to pursue greater and more specific rigor as we engage in development of projects and curriculum.
There are multiple opportunities to design your learning in relation to Design Thinking. In addition to the learning we are doing in SLC's and different departments, there is the on-line course we have offered. If you would like to attend additional courses or professional development opportunities, please reach out to Ms. Tukeva or Ms. Penn. We will also be beginning a book study group on Experiencing Design, The Innovators Journey, by Liedtka, Hold and Eldridge. If you want to join, please let us know, and we will purchase the book for you. There will be Admin Premium for Book Study Participation.
---
NEW FIELD TRIP PROTOCOLS
Field Trip Office Hours for Trip Sponsor Role (Week of 1/23 and ongoing)
All field trips taking place after January 3, 2023, must be entered via the new Field Trip QuickBase app. The Field Trip QB User Guide and additional resources are available in the DCPS Way Field Trip Folder. Trip Sponsors to attend upcoming office hours for support with the new app: 
Before loading the trip onto the App, please still fill out the CHEC Internal Field Trip Form and get it signed before proceeding.
Shout out to Ms. Bryant and Ms. Savage for a great Career Day and Cluster Fair! It was wonderful to see so many professionals, and how our students enjoyed the presentations! The Cluster Fair generated lots of excitement for our upcoming school year!

Kudos to the counselors for their support!

Shout out to Mr. Loria, Mr. Stewart, Mr. Duvall, and Mr. Boone for presenting to our visitors from Central Office and Transcend on our SEL practices last week!

Shout out to Mr. Smith for leading the ALT Team MOY Step back!

Shout out to all SLC's for engaging in Design Thinking!

Shout out to Ms. Z and Ms. Penn for attending our Inspiration Visits to California and gathering research and ideas for our Redesign!

Kudos to Mr. H. Diaz for creating a great video on Design Thinking to use in our presentation!
---