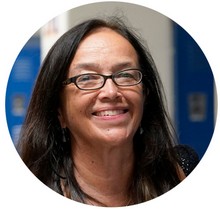 ---
JUNE 20, 2022:
HAPPY JUNETEENTH TO ALL! I hope all had a wonderful Juneteenth Holiday, and a big shout out to the Equity Team for coordinating our Juneteenth Celebration!
This week's focus is on the phrase from the Mission,
" We foster a growth mindset and find joy and purpose in learning and collaborating."
We have arrived at the last week of the school year. Thank you to all for your pride, poise and perseverance and living the CHEC creed throughout the year. This has been a YEAR, and I appreciate every member of the team for going above and beyond to support our students, our community and ourselves. We were all called upon to adjust and adapt, and did so with grace and compassion.
Now, at the end of the year, it is time to reflect, rejoice and rejuvenate. I hope all will have an amazing summer, full of whatever you most enjoy! THANK YOU CHEC TEAM, FOR ALL YOU DO!
PLEASE SUPPORT OUR SENIORS AT THE VIRTUAL GALA on 6/22/22
Every year, we raise funds to support our seniors as they pursue their college dreams. This is the 37th year that we celebrate the CHEC Gala, and there are over 20 scholars who will be awarded the Bell Scholarship. As you know, college becomes more costly every year, and our students are in the majority first generation college students. Please assist them in their quest, by supporting a graduate in whatever way you can, via the CHEC Gala. The Gala will be on Wednesday, June 22, virtually, and includes inspiring stories about members of the class of 2022. The link has been sent to all, but please contact Kapindi Kroma at Kapindi.Kroma@k12.dc.gov.
CLOSEOUT 
You have received closeout guidelines from Pankaj and the Operations Department, please be sure to fill out the School Closing Clearance Sheet that has been sent.
---
SCHOOL YEAR 2022-23
Even as we draw to the end of SY 21-22 we are preparing for the new school year. If you would like to serve on our Interviewing committee, to interview new staff members for next year, please contact Pankaj Rayamajhi. We need your involvement! Also, if you are willing to serve on our ReEnrollment team, and help parents re enroll their children, please also see or email Pankaj Rayamajhi, or Billy Oliva. Thank you in advance in being part of our development for next year.
---
XQ UPDATE
Thank you to all for your additional input into the XQ proposal at Thursday's Faculty Meeting. We are still awaiting overall feedback from XQ and DCPS, so we can begin the process of revision for submission in August.
We will also start interviewing candidates for the XQ Redesign Director position, which is a new roll which all XQ schools will receive, regardless of whether they are selected for Cohort 1 or the Cultivation Track.
There will be an XQ Team Design Retreat from July 12-15 in the Chesapeake Bay Area. 10 members of the Team will attend and work on refining the final draft of the proposal. Notification of which schools have been selected will be made in Early September!
There will still be opportunities for involvement over the Summer, and communication will be sent out regularly.
---
For this last week of school, it is extremely important to keep the norms, especially in terms of teaching bell to bell, and not allowing students out of class without a clear purpose and a pass. Portfolios are being completed this week by all students, so it is extremely important to keep classes focused and engaged.
A special thank you to all for leaning into our Norms Work this year! We will continue to plan lessons and ways to make the Norms live, over the Summer.
If you would like to participate in this work, the Dean Team will be reaching out for involvement, and Admin Premium will be paid to those who participate. All staff members are invited!
---
Shout out to Mr. Jackson, Mr. Molina, Ms. Buckmon, Ms. Ferguson, and all who supported the Middle School Field Day! It was a wonderful experience for students and faculty!




Kudos to Ms. Spinks, for overall coordination of the High School Prom! Shout out to Ms.Savage and Ms. Thweatt for their assistance, and to all who attended and supported at the prom- Ms. Ermis, Mr. Talarico, Mr. Duvall, Mr. Boone, Mr. Jones, Ms. Blankson, Mr. Pyram, Mr. Hunter, Ms. Bruggeman, Mr. Rahman, Ms. Ramirez and Dr. Lainez!




Shout out to Mr. Jackson and Ms. Avila for coordinating the Middle School Prom! Kudos to those that supported – Ms. Ortez, Ms. Lewis, Ms. Garcia-Pinilla, Mr. Rahman, Ms. Ramirez, Mr. Reyes and Ms. Hanlon!




Shout out to Ms. Avila, Ms. Lewis for coordinating the 8th Grade Portfolios in the High School Library! Shout out to Mr. Stewart for hosting!




Shout out to Major Wright for taking a group to a robotics camp, and coordinating multiple presentations by the Color Guard!




Shout out to the Equity Team for coordinating our Juneteenth Celebration!




Shout out to Ms. Blankson and Mr. Pyram for Culture Day! It was wonderful to see all of our students celebrating their cultures proudly!




Shout out to the PGT Team for supporting our students in all aspects!




Kudos to the Dean Team for pride, poise, perseverance and follow up!




Shout out to Operations for continuing COVID follow up and keeping the building clean!



---
WE HAVE A RECOGNITION! HONORED TEACHERS PARTNERSHIP CONTINUES THIS YEAR!
Columbia Heights Education Campus's great teachers deserve to be recognized! We're proud to partner with Honored Schools again this year to do just that! Go to HonoredSchools.org to tell Columbia Heights Education Campus teachers how they've made a difference. Please share this with parents and students! Once recognized, teachers get an email with your recognition story and we'll celebrate them! Please see below our Honored Teachers from last week, and go to the website to read the wonderful things their students say about them!
---