SGA CHRISTMAS DOOR CONTEST WINNNERS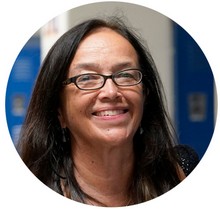 ---
IN CELEBRATION OF THE LIFE OF DR. MARTIN LUTHER KING, JR.
JANUARY 17, 2022: THIS WEEK'S FOCUS
This week, as we celebrate the life and legacy of Dr. Martin Luther King, Jr., we focus on the mission phrase,
"All Columbia Heights Education Campus graduates will be prepared … as leaders in the quest for social justice and anti-racism."

During this week, as we reflect upon the history made by Dr. King, the impact of his actions and words, and our debt of gratitude for what he advocated and stood for, it is important to provide students with this same opportunity to reflect, and to envision what their impact will be on social justice. Each of us, and every student can be a leader in some way, and every action we take to combat racism and inequity, is a leadership step.
Please take time this week, in an SEL Opener, a class circle, to share with students your reflections on the legacy of Dr. King and how it has affected your life, and ask them to share as well. Share some of his quotes, or provide time as a group to research his life and writings, as a way to inspire all of us to reach to a higher level of social justice leadership.
In the words of Dr. King, "Injustice anywhere is a threat to justice everywhere." Jr. It is up to each of us to see injustice, no matter where, and confront it
---
Thank you to all for your collaboration and engagement as we make sure we are communicating clearly to all students what our norms are, and why they are important to our whole school community. This week's Focus Norm is Dependability. As with previous norms, lessons have been developed, and we will begin them on Wednesday. Your SLC administrator will share the lessons with you.
An important part of reinforcing the norms, are incentives. One incentive that the SGA has advocated for, is an opportunity to go off campus for lunch (chaperoned by staff). Each week, we will select one class, nominated by a teacher, to go off campus for lunch This Friday will be our first Off Campus Lunch. The process is the following:
Please nominate a class that you have, that has for the most part (90% of the class 90% of the time) demonstrated the first two norms – Owning their Learning, and Digital Citizenship.




All nominated classes will be put into a random selection process, (name pulled out of a hat) and only one be selected to go off campus for lunch.

Each student in the class will be provided with $6.00 to support the purchase of their lunch (they can use their own money as well).




If there are any students in the nominated class with less than 85% attendance, or with multiple discipline referrals, they will not be included in the lunch off campus.




Please nominate a class by means of an email to M. Tukeva, by Thursday morning, January 20, 2022.




There will be more incentives coming – please participate in our incentive survey coming up this week!



---
COVID 19 UPDATES
The COVID 19 SERT Team met on Wednesday, January 12, and will meet again on Wednesday, January 26 , at 3:45 in the High School Library and virtually. The team shouted out the continuing teamwork and diligence of all staff, greater consistency in redirecting students for mask wearing, discussed future presentations by the Student Ambassador Team, as well as DCPS updates and announcements such as the Test to Return after the February and April breaks.
Update on Testing and Cases:
The number of cases this past week include 1 staff, 1 member of a partner organization, and 9 students. This reflects a decrease in staff cases and an increase in student cases.
We must continually reinforce proper wearing of masks – This week, we will send home any student who refuses to wear his or her mask properly.




Limiting unnecessary passes for students is critical to limiting transmission. The Agenda book is the only pass, and it must be signed and dated.
---
SHOUT OUTS
Kudos to Ms. Strickland, Mr. Diaz, Ms. Bruemmer, Ms. Hand, Ms. Ameyaw, Ms. Ferguson, Dr. Emilius, Mr. Haddad, and Dr. Iraheta for facilitating a stimulating open space technology on a very important topic – what the data on our EL's tell us about how to differentiate instruction!!!




Shout out to all who are supporting entry and our test to return initiative!




Kudos to Ms. Ferguson, Mr. Ellingsen and Mr. Stouch for their exemplary response to a health emergency on Friday!




Shout out to Mr. Smith and the Middle School Team for coordinating two Open Houses last week!




Shout out to all teachers and staff who have been covering classes!




Kudos to the Ops Team, Admin Team and Dean Team for their coordination of COVID 19 testing, contact tracing, and prevention!
---
WE HAVE A RECOGNITION! HONORED TEACHERS PARTNERSHIP CONTINUES THIS YEAR!
Columbia Heights Education Campus's great teachers deserve to be recognized! We're proud to partner with Honored Schools again this year to do just that! Go to HonoredSchools.org to tell Columbia Heights Education Campus teachers how they've made a difference. Please share this with parents and students! Once recognized, teachers get an email with your recognition story and we'll celebrate them! Last year our very own Ms. Ramirez won the Life-Changing Teacher Award and a $5,000 cash award!