MR. ZAMBRANO'S 9TH GRADE ENGLISH CLASS
MONDAY, SEPTEMBER 25, 2023

TUESDAY,

SEPTEMBER 26
,
2023
WEDNESDAY,
SEPTEMBER 27
,
2023
A Day
SLC/MTSS morning meetings
THURSDAY,
SEPTEMBER 28
,
2023
FRIDAY, SEPTEMBER 29
, 2023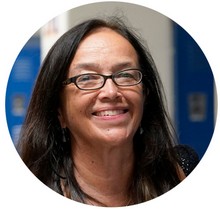 ---
"We are Designers of our Learning and Experiences"
This week, we take a moment to step back and reflect on our redesign journey so far this year.
Redesign is in full swing, and there are many small wins we are seeing and experiencing. As you see or experience any small wins related to Redesign, please let us know!
CHEC is a Hub of Innovation, Designing for the Community
Last week in our second ALT Team meeting, students from the Camp Horizons Design Trip presented their prototypes, in order to gain staff support to implement them
Community Development Pilot

25 students are taking a new course, Community Development and Service, which is designed to provide an opportunity to explore their communities and find opportunities for development that they are passionate about. Mr. Bellido is designing and teaching the course
Designers of Meaningful Engaged Learning

Co-Designed Project Based Learning

The teachers who will be launching co-designed projects attended a professional development on how to use the co-designing template, how to pace out their project, and design their anchoring field trip.
Appian Corporation will engage 9th and 10th grade students in a Career Fair this week which will build on our design thinking approach.
Designers of their Wellness Journey
Advisory Pilot

The third Design Thinking lesson will launch in advisory this week! Choice Day was a huge success! Following the first Camp Horizons trip, we are planning a trip focused on students who are the furthest from feeling a sense of belonging. This will be a trip focused on bonding through experiential learning, and will result in design of ideas the students feel will support their success. If you are interested in this experience, please see Ms. Weiss. The Food Equity team will meet on Tuesday with their partner, Urban Institute, to continue the design work this year.
New Sprints
The 10th Grade SLC has launched a design sprint on Parent Engagement! Their design question is,
How might we establish strong, positive relationships with families?
The team will begin with empathy interviews with parents, and use that data to design their prototype. Do you have a new sprint idea or need? Bring it to the ALT Team!
This week we will have our second drill of the year, a Lock Down Drill. As we did last year, we will have a lesson in advisory to fully explore the importance of these drills, as well as clarify the procedures. In order to keep all safe, we need to practice with intention and focus.
This week, we will continue focus on having a warm welcome to the building and to every class. As we enter the fifth week, we may lose the initial glow of school opening, and it is important to keep it alive through our focus on a warm welcome to every class. This also will ensure that students are arriving on time, ready to begin instruction on time.
It is also important to utilize the color-coded passes. If you need another one, please let the culture team know. You have received information from the Culture team on these initiatives, as well as how our Culture team will support all staff in maintaining a positive culture. The norms have been discussed in detail in Advisory over the first four weeks, and it is important to continue to use the language of the norms throughout the school year, in a co-regulatory fashion.
"
How Might We Use Design Thinking to Transform our School through Student Voice and Choice
?"
Shout out to the whole CHEC Team for a Fantastic Fourth Week of School!

Shout out to Mr. Narvaez, Mr. Carter, Mr. Reyes, Mr. Bujan, Mr. Maxwell, Dr. Nutting, Mr. Lopez, and Ms. Kamal for welcoming visitors from the One8 foundation into their classes! The visitors were impressed with the engagement of our students!

Shout out to Mr. Bellido for coordinating GW University Day of Service at our School on Saturday! They cleaned up, organized, and decorated!

Shout out to the 10th grade team for a team approach to warm welcome and on time arrival to class! They are collecting and reflecting on data, and have increased on time arrival while creating a sense of belonging!

Shout out to grades 9-12 for outstanding Choice Days! Students and staff were thrilled to have this opportunity to pursue their interests and desires!

Shout out to the ALT team for inviting over 40 students to the ALT meeting! The students presented their ideas from Camp Horizons!

Shout to all who took students on amazing Field Trips last week! Ms. Fox, Ms. Menendez, The ELA 12 team took students to "Evita?" Mr. Bellido and Ms. Garcia took students to the Department of Commerce! CHEC students are experiencing their city!

Shout out to Mr. Tobias and the Tech Team for rolling out our new cart system!
TEAM TEACH 7TH GRADE ELA CLASS
We are beginning week 5 of the school year! Thank you to all for your creativity and perseverance as we implement a new master schedule!
The focus of this week continues to be on relationship building, and co-creation of norms with students. At the same time, it is important to find out from students what their interests are in relation to your content, so that together you can design learning experiences that are engaging and motivational.
Diagnostics should be complete at this time. All classes should be fully engaged in the production of their projects, through the use of the workshop model (Opening - Mini-lesson – guided practice – work-period – revision- closing)
A Buddy Teacher is a veteran CHEC teacher who will be paired with a new teacher (new to teaching or an experienced teacher new to CHEC) to provide support throughout the 2023-2024 school year. A Buddy Teacher is expected to introduce themselves and check-in with their buddy regularly. Buddy Teachers will provide their buddy guidance on navigating things ranging from how to print to IMPACT to classroom management tips and tricks. Buddy Teachers are not expected to be experts on all topics but, when needed, should point their buddies to the people in the building who are experts. Our goals through the Buddy Teacher Program are to a) provide new teachers with more supports, b) create a stronger sense of belonging for new teachers, c) cultivate an environment where all teachers feel they have the resources they need to succeed, and d) foster a culture of shared leadership within our CHEC community.
The Instructional Calendar is a living document that houses all the major curricular requirements, assessments, and schoolwide events. The Instructional Calendar can be found on the CHEC Corner on Canvas, and you have also received an invitation to share the calendar. If you have any requests for additions to the Instructional Calendar, please contact Ms. Massoni, Mr. Whitney, or Ms. Bruemmer.
We will host a three day professional development at CHEC in Project Based Learning, by PBL Works on October 18, 19, and 20. Details forthcoming.
There is also an upcoming Professional Development on our two new Advisory Curricula, Wayfinder, and We do it for the Culture. Dates are forthcoming.
The ALT team is serving to guide our Redesign and our Comprehensive School Plan, and will be meeting every two weeks. The second ALT team Meeting was Tuesday, September 19. Notes can be found here
found here.
The agenda included presentations by students who attended the Camp Horizons Design Sprints to the Culture of Achievement Domain. The other Domains continued their work in revising our
Comprehensive School Plan SY 2023-24 CSP_CHEC.docx.
The coaching team presented to all who are engaged in coaching. All staff are invited to attend the ALT team meeting, as well as students and parents. One of our goals in the Shared Leadership Domain is to increase the number of staff and students attending, with an emphasis on those who have not participated in the past. We need to hear all voices on the ALT!
---
IT'S BACK! 1:1 LEADERSHIP COACHING-FULLY FUNDED BY OSSE
EdConnective is thrilled to once again provide DC area school and district leaders and coaches the opportunity to be matched 1:1 with a leadership coaching partner (at no cost to you).
Over 250 leaders & coaches in the DC area have already taken advantage
of
personalized coaching
to both support them as leaders, and achieve their personal and professional goals. Due to the excellent response, SSE has funded it again, and you're eligible! Get registered here.
Not Ready?
Take 20-minutes
to learn more about this opportunity, hosted by me, Branch Feagans (M.Ed) from EdConnective.
Choose a 20-Minute Session:
This isn't JUST for you. Other leaders in your team are eligible too, and you can sign them up as well.
Who is Eligible?: Principals, APs, Instructional Coaches, District leaders, and anyone who supports teachers in the DC area. Even those who participated previously are eligible to participate again.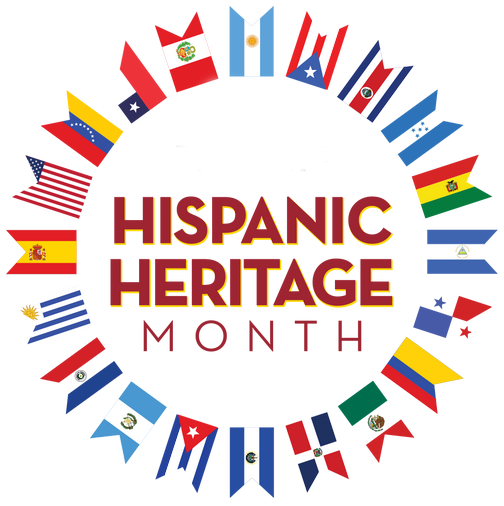 Message from Deans:

Happy Hispanic Heritage Month!!
Thank you for an amazing WEEK 4! We truly appreciate everyone's enthusiasm this past week. Please continue to utilize the resources and strategies to support our Becoming initiatives around "Belonging".
We are noticing a number of students not only late to school but also late to classes throughout the day. Each grade level team/floor has implemented their own schedule of tardy sweeps. As a reminder, be sure to record student attendance accurately and contact families with updates. The Culture Team is working to address student attendance in addition to other opportunities as well, but with teacher support in reaching out to families as well, we can make a greater impact.
Shoutout to all who are consistently in the halls every transition meet/greet your students with a warm welcome. We recently had a walkthrough from the DCPS Becoming Team. Feedback will be shared soon on how we are doing.
SHOUT OUTS AND KUDOS!!!!



Shout out to the CHEC Security Team for all their support and dedication to keeping our school safe!!!

Shout out to our Tech team (Mr. Tobias, Mr. Arce and Mr. N. Padilla). Thank you for working so hard to make sure students and teachers have the technology and resources they need to be productive in teaching and learning.

Shout out to Ms. Doctor for working through the challenges of staffing due to absences or unfiled positions by figuring out classroom coverage.
SCHOOL CULTURE UPDATES AND REMINDERS
Kickboard is fulling activated! Please reach out to Mr. Whitney or Ms. Burnett for issue with your Kickboard access, guidance on giving points and/or questions about incentives.

Thanks to Mrs. Massoni, the Culture Team finally has a hub for all things Culture and MTSS.
CHEC CULTURE AND MTSS PAGE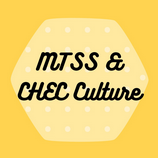 Look for this icon on the "CHEC Corner Page"
Please ensure that you have a hall pass. If you do not, please inform a member of the culture team.

Students are required to have a laminated colored pass to use the restrooms and travel to authorized locations in general.
Best Practices
Please make sure you give passes at all times

Always write students'

Time Out

and

Return Time

Only one student should be out of class at a time

Enforce the 10/10 Rule (No passes during the first 10 and last 10 minute of class.

Do not issue passes during lunch periods. Students should have taken care of their needs during lunch or transitions.
---
COMMUNICATING WITH THE CULTURE TEAM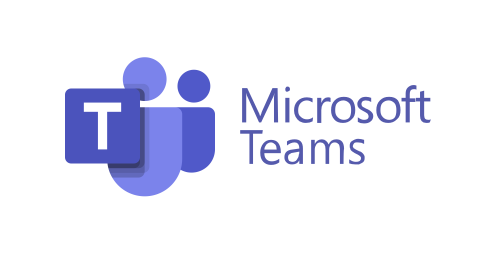 Use the "Chat" feature to contact a Dean or Student Support Coordinator
Can be used to alert the team immediately
You can still call the main office to have a team member alerted
Be sure to also have your alerts turned on for Teams on your preferred device to receive notifications.
Athletics are an integral part of the educational program and a means to accomplish the goals of education. Our athletic program exists for the welfare of students and the contributions it makes to their educational experience. Athletic participation builds self-esteem and confidence and provides the necessary tools for success. The interaction between individuals on the fields of sport teaches students the value of teamwork, while developing the proper competitive spirit, combined with a sense of fairness.
THIS WEEK'S SCHEDULE

MONDAY

TUESDAY
MS GSOC vs. Ida B. Wells at CHEC @ 4:00
MS BSOC vs. Eliot-Hine at Eliot-Hine @ 4:00
HS VB vs. Banneker at Banneker @ 6:15
WEDNESDAY
Jenkins Invitational HS XC Meet at Armed Forces Retirement Home @ 1:00
HS BSOC vs. McKinley Tech at Cardozo @ 4:00
MS VB vs. Oyster Adams at CHEC @ 5:30
THURSDAY

HS VB vs. MacArthur at Coolidge @ 5:00
FRIDAY
MS VB vs. Sousa at Brookland @ 5:30
FB vs. Coolidge at Cardozo @ 6:00
SATURDAY
---
LAST WEEK'S RESULTS
MS GSOC Lost to Eliot-Hine 0–9 and Hardy 0–8
MS VB Defeated Kelly Miller 2–1 and lost to Deal 0–2
HS VB Defeated Anacostia 2–1
HS GSOC Defeated McKinley Tech 2–0
HS Football Defeated Ron Brown 38–0
---
Desmond Alexander, CAA
Columbia Heights Educational Campus
Bell/Lincoln Multicultural Schools
(202) 939-7700 Ext: 5207 (office)