BACK TO SCHOOL NIGHT AT CHEC!
MONDAY,
SEPTEMBER 18
,
2023
TUESDAY,
SEPTEMBER 19
,
2023
ALT Team Meeting 3:30 pm Middle School LIbrary
WEDNESDAY,
SEPTEMBER 20
,
2023
SLC/MTSS morning meetings
THURSDAY,
SEPTEMBER 21
,
2023
FRIDAY, SEPTEMBER 22
, 2023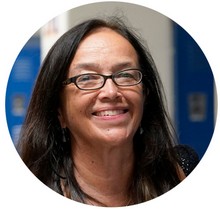 ---
HAPPY HISPANIC HERITAGE MONTH!!
On Friday we launched Hispanic Heritage Month! The national theme of this month is: Theme of "Latinos: Driving Prosperity, Power, and Progress in America." During this month, we celebrate our students and staff who are of Hispanic and Latino heritage. We focus on the richness of the culture, history, languages, traditions, art, music, literature, and accomplishments of the Latino and Hispanic communities, here in the United States, Latin America and throughout the world. As a school committed to social justice and anti-racism, our heritage month celebrations are an opportunity for each of us to increase our knowledge authentically about the many cultures that make up our school. Heritage months are not meant as the only time we celebrate culture, however they do provide a reflection point as we look beyond how culture is portrayed on a daily basis, to explore the cultures that are not always represented in the media or in society. In order to be actively equity focused, we need to reflect on our biases and blinders, and one of the best ways to do this is to challenge ourselves to learn more about all people and cultures.
Please work with your SLC and Departments to find opportunities and resources to expand your knowledge and understanding, together with our students and families. We are looking forward to a month of learning and celebration, culminating with our Hispanic Heritage Month Assembly on October 12 and 13. If you would like to participate in activities, or have any suggestions, please see our Activities Coordinator, Mr. Whitney.
"We are Designers of our Learning and Experiences"
Every week, the bulletin will focus on a phrase from the mission, as well as an element of our Comprehensive School Plan. This week's focus is on the phrase from our bulletin, "We value student voice and choice.."
As we lean into our redesign and transformation of our school, the focus on student voice and choice is what will make a unique difference in how we all experience the educational process. In order to ensure we live this element of our mission, we have set specific goals in the Shared Leadership Domain of our Comprehensive School Plan.
By 6/2024, 25% of all (HS/MS) students (400 students) should have participated in at least 1 school meeting including SLC, Faculty, ALT/Design Team Sprint.
When students join us in meetings and decision making bodies, we can benefit from hearing their perspective and how they are experiencing the educational program. Not only will our decisions and plans/designs be more creative, they will respond to the user at the center – the student. This in turn will increase student motivation and sense of belonging. In this week's ALT team meeting, it is our goal to have at least 15-20 students attend and present the design sprints they created at Camp Horizons last week. As you hold your SLC, Department, or other meetings, please strategically reach out to students to join you in your meetings and provide their insight and feedback. Our students are brilliant and amazing, and we need their voice in order to reach our goals of preparing all of them to be successful in college and careers.
Our theme for culture this year is "Belonging." We know from our surveys and empathy interview last year, that only about half of our students feel a real sense of belonging or being a part of the school. Through our work on building norms together with students, the creation of a social contract, and our redesigned Advisory program, we are making relationship building and social emotional learning our number one focus.
This week, we will focus on having a warm welcome to the building and to every class. As we discussed and practice in pre-service, the entry into every experience determines our thoughts and feelings throughout that experience. As students enter the building and the classroom, we want to make sure our welcome is sincere and warm.
You have received information from the Culture team on these initiatives, as well as how our Culture team will support all staff in maintaining a positive culture. The norms have been discussed in detail in Advisory over the first two weeks, and we will continue with our color coded pass system. To make sure students can own their learning through full and active participation in class, start the year out emphasizing on time arrival to class, create a strong opening and close to class, and minimize time out of class. Please make your focus on engaging students with ideas and activities that are interesting, aligned to standards, and relevant to their lives and cultures. Our project based approach to instruction is a great vehicle, especially when we design the projects with students in mind.
"How Might We Use Design Thinking to Transform our School through Student Voice and Choice?"
Two weeks ago in our first ALT Team meeting
, we reviewed the CSP, and begin to visualize how the ALT team can guide our implementation of our SY 2023-24 CSP_CHEC.docx.
In this week's ALT Team meeting, the students who attended Camp Horizons will present their Design Sprints to the ALT team, in order to gain support to create a prototype to launch.
Designers of Meaningful Engaged Learning
The teachers who will be launching co-designed projects met to attended a professional development on how to use the co-designing template, how to pace out their project, and design their anchoring field trip.
Designers of their Wellness Journey
The first Design Thinking lesson launched in advisory this week! We also implemented our first Choice Day, and students in all grades in high school were able to attend a Friday advisory class aligned to their interest. Choice Day will be implemented in Middle School the week of September 29.
In order to deepen our learning, we will be engaging in visits to conferences and other schools. If you are interested in a particular conference or learning opportunity, please reach out.
Shout out to the whole CHEC Team for a Fantastic Back to School Day and Night! We welcomed about 400 parents and guardians!!

Shout out to all High School Advisory teams for a great Choice Day!

Kudos to Ms. Belton for supporting our immunization efforts!

Shout out to Ms. DelCid, Ms.Eslava, Ms. A.Lora, Mr. Galvan, and Mr. Oliva for supporting enrollment and registration!

Kudos to Ms. Charles and Ms. Sanchez for their support of our Middle School Soccer Teams with a pep squad approach – signs and pom poms!

Shout out to AP Boone, Dean Williams, Dean Henderson, Dean Padilla and the Culture Team for a comprehensive approach to climate and culture!

Shout out to the High School and Middle School Counseling Teams for continuing to troubleshoot the master schedule and students schedules,

Kudos to all AP's and teachers for receiving feedback on the schedule and making significant changes rapidly!
MS. JOSEPH AND MS. HALLERMAN
TEAM TEACH 10TH GRADE ENGLISH
We are almost half way through the first advisory!
This week we begin the celebration of Hispanic Heritage Month. This is an opportunity to integrate materials and activities into your class to explore Hispanic heritage and history.
The focus of this week continues to be on relationship building, and co-creation of norms with students. At the same time, it is important to find out from students what their interests are in relation to your content, so that together you can design learning experiences that are engaging and motivational.
Please be sure that you are giving feedback in ASPEN on an ongoing basis, and that you are recording enough grades. Progress reports will be coming out soon, and we want to make sure to have enough information for parents. For class based and other diagnostics, our goal is 95% participation. Please be sure to reach out to any students who have not taken the diagnostics, so they can make it up. All classes should complete their diagnostics by the end of this week, so that they can be used to plan instruction.
A Buddy Teacher is a veteran CHEC teacher who will be paired with a new teacher (new to teaching or an experienced teacher new to CHEC) to provide support throughout the 2023-2024 school year. A Buddy Teacher is expected to introduce themselves and check-in with their buddy regularly. Buddy Teachers will provide their buddy guidance on navigating things ranging from how to print to IMPACT to classroom management tips and tricks. Buddy Teachers are not expected to be experts on all topics but, when needed, should point their buddies to the people in the building who are experts. Our goals through the Buddy Teacher Program are to a) provide new teachers with more supports, b) create a stronger sense of belonging for new teachers, c) cultivate an environment where all teachers feel they have the resources they need to succeed, and d) foster a culture of shared leadership within our CHEC community.
The Instructional Calendar is a living document that houses all the major curricular requirements, assessments, and schoolwide events. The Instructional Calendar can be found on the CHEC Corner on Canvas, and you have also received an invitation to share the calendar. If you have any requests for additions to the Instructional Calendar, please contact Ms. Massoni, Mr. Whitney, or Ms. Bruemmer.
We will host a three day professional development at CHEC in Project Based Learning, by PBL Works on October 18, 19, and 20. Details forthcoming.
This week we will have a train the trainer session for our new Advisory Curriculum, We do it for the Culture. Next week we will offer an asynchronous training for Wayfinder, another advisory curriculum.
The ALT team is serving to guide our Redesign and our Comprehensive School Plan, and will be meeting every two weeks. The first ALT team Meeting was Tuesday, September 5
. Notes can be found here.
The agenda will consist of reading and internalizing the
Comprehensive School Plan SY 2023-24 CSP_CHEC.docx.
The next meeting will be this Tuesday, September 19 at 3:30 pm in the Middle School Library. During this meeting we will have two breakout sessions, one will be a presentation by students who went to Camp Horizons, on their Design Sprints. The other will be a gathering all staff involved with coaching to share best practices. All staff are invited to attend the ALT team meeting, as well as students and parents. One of our goals in the Shared Leadership Domain is to increase the number of staff and students attending, with an emphasis on those who have not participated in the past. We need to hear all voices on the ALT!
---
NEW MULTIMEDIA STUDENT INTERNS
MCIP is pleased to announce the sponsorship of two remarkable CHEC seniors as interns for this school year. They will be at the helm of assisting with the bulletin and exploring other media opportunities within CHEC. Without further ado, let us introduce you to these brilliant individuals:
Lisbeth Oliver-Cabarallo
We are thrilled to introduce Lisbeth Oliver-Cabarallo, a dynamic and artistically inclined senior joining our bulletin team for an enriching internship experience. Lisbeth brings a vibrant passion for the realms of graphic design and mass media, a flame kindled and nurtured under the watchful eyes of her artistically gifted elder sister. Currently engrossed in absorbing knowledge across various facets of the creative sector, she has shown a particular fondness for web design, photojournalism, and visual media. Lisbeth aspires to craft a promising career path in the media industry, where she aims to fuse creativity with evocative storytelling, capturing the essence of events and narratives through a distinctive lens. As she embarks on this role, Lisbeth is eager to learn and contribute significantly to our weekly bulletin and other school-related media platforms. Welcome, Lisbeth!
Josue Ramirez Siguenza
We are pleased to introduce Josue Ramirez Siguenza, a spirited and aspiring mass media aficionado stepping into his senior year with great enthusiasm and zest. From an early age, Josue nurtured a deep-seated passion for electronic media, harboring dreams of turning this love into a fulfilling and impactful career. He envisions further sharpening his skills at his dream institution, Towson University, with ambitions to major in mass media. Josue's enthusiastic approach toward his craft promises to bring fresh perspectives and vibrant imagery to our sports teams. Eager to immerse himself in the dynamic atmosphere of CHEC life, he aims to capture moments that resonate and weave narratives that tell a rich story. Josue, we warmly welcome you to the bulletin team and eagerly anticipate witnessing your creative journey unfold!
Together, Lisbeth and Josue bring a youthful and innovative lens to our team. We couldn't be more excited to see the visual stories they will craft. Welcome to both of you, and here's to a fruitful and enlightening internship experience.
---
IT'S BACK! 1:1 LEADERSHIP COACHING-FULLY FUNDED BY OSSE
EdConnective is thrilled to once again provide DC area school and district leaders and coaches the opportunity to be matched 1:1 with a leadership coaching partner (at no cost to you).
Over 250 leaders & coaches in the DC area have already taken advantage
of
personalized coaching
to both support them as leaders, and achieve their personal and professional goals. Due to the excellent response, SSE has funded it again, and you're eligible! Get registered here.
Not Ready?
Take 20-minutes
to learn more about this opportunity, hosted by me, Branch Feagans (M.Ed) from EdConnective.
Choose a 20-Minute Session:
This isn't JUST for you. Other leaders in your team are eligible too, and you can sign them up as well.
Who is Eligible?: Principals, APs, Instructional Coaches, District leaders, and anyone who supports teachers in the DC area. Even those who participated previously are eligible to participate again.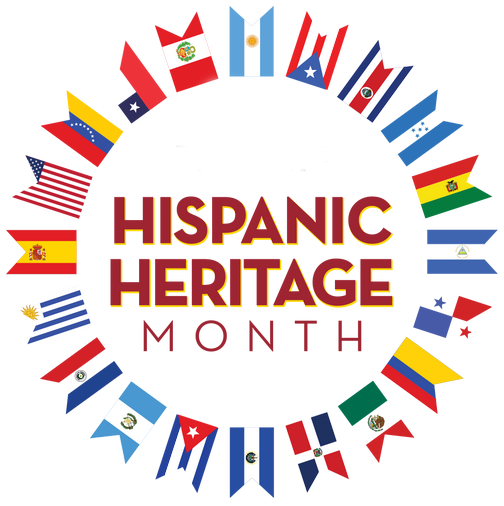 Message from Deans:

Happy Hispanic Heritage Month!!
Thank you for an amazing WEEK 3! We truly appreciate everyone's enthusiasm this past week. Please continue to utilize the resources and strategies to support our Becoming initiatives around "Belonging".
We are noticing a number of students not only late to school but also late to classes throughout the day. Each grade level team/floor has implemented their own schedule of tardy sweeps. As a reminder, be sure to record student attendance accurately and contact families with updates. The Culture Team is working to address student attendance in addition to other opportunities as well, but with teacher support in reaching out to families as well, we can make a greater impact.
Shoutout to all who are consistently in the halls every transition meet/greet your students with a warm welcome. We recently had a walkthrough from the DCPS Becoming Team. Feedback will be shared soon on how we are doing.
SHOUT OUTS AND KUDOS!!!!



Shout out to the Ms. Fox, Mr. Whitney, Dr. Barnett, and staff and students who are planning the Hispanic Heritage Assembly. We are all excited to see everyone's hard work!

Shout out to Mr. Stewart for sprucing up the HS Library and making the space warm and welcoming to all! He also has some new books in, so stop by to check out the space and new books.

Welcome Mr. Anthony Sanford, our new After-School Activities Coordinator!
SCHOOL CULTURE UPDATES AND REMINDERS
Kickboard will be launching soon. Mr. Whitney is working hard to ensure the system is properly set up for everyone to access it.

We are still working on the Culture page to make it easier for everyone to find important links and updates. Here is the link to submit a referral in the meantime: Student Support Form

Please ensure that you have a hall pass. If you do not, please inform a member of the culture team. Students are required to have a laminated colored pass to use the restrooms and travel to authorized locations in general.



Best Practices
Please make sure you give passes at all times

Always write students'

Time Out

and

Return Time

Only one student should be out of class at a time

Enforce the 10/10 Rule (No passes during the first 10 and last 10 minute of class.

Do not issue passes during lunch periods. Students should have taken care of their needs during lunch or transitions.
---
COMMUNICATING WITH THE CULTURE TEAM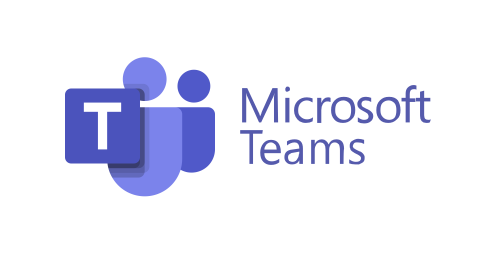 Use the "Chat" feature to contact a Dean or Student Support Coordinator
Can be used to alert the team immediately
You can still call the main office to have a team member alerted
Be sure to also have your alerts turned on for Teams on your preferred device to receive notifications.
Athletics are an integral part of the educational program and a means to accomplish the goals of education. Our athletic program exists for the welfare of students and the contributions it makes to their educational experience. Athletic participation builds self-esteem and confidence and provides the necessary tools for success. The interaction between individuals on the fields of sport teaches students the value of teamwork, while developing the proper competitive spirit, combined with a sense of fairness.
THIS WEEK'S SCHEDULE

MS VB vs. Kelly Miller at Jefferson @ 4:30
MS GSOC vs. Eliot-Hine at CHEC @ 4:00
MS BSOC vs. Deal at CHEC @ 5:00
HS VB vs. Anacostia at Jackson-Reed @ 5:00
Lafayette Invitational XC Meet at Colmar Manor @ 12:00
HS GSOC vs. McKinley Tech at Roosevelt @ 4:00
MS VB vs. Deal at Hardy @ 4:30
HS BSOC vs. Cardozo at Cardozo @ 5:30
MS GSOC vs. Hardy at Deal @ 4:00
HS VB vs. Ballou at McKinley Tech @ 5:00
FB vs. Ron Brown at Spingarn @ 6:00
HS VB vs. Phelps at CHEC @ 12:15
---
LAST WEEK'S RESULTS
MS BSOC team defeated Stuart Hobson 3 – 0.
MS GSOC team lost to Deal 0 – 8.
MS VB lost to Jefferson 0 – 2.
HS VB team lost to SWW and Jackson Reed 0 – 2.
HS GSOC team lost to Jackson Reed 0 – 10 and EL Haynes 4 – 5.
HS BSOC team defeated Coolidge 1 – 0 ,Washington Latin 4 – 2 and Roosevelt 3 – 1 to win the Petworth Cup but lost to Jackson Reed 4 – 3.
HS football team lost to Dunbar 18 – 46.
---
Desmond Alexander, CAA
Columbia Heights Educational Campus
Bell/Lincoln Multicultural Schools
(202) 939-7700 Ext: 5207 (office)