PROFESSIONALS DAY AT CHEC
MONDAY, MARCH 20, 2023
WEDNESDAY, MARCH 22, 2023
SLC Morning Meeting/MTSS Meetings
Departmental Planning Period Meeting
Departmental Planning Period Meeting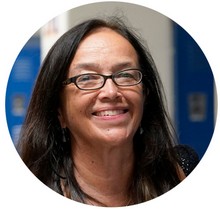 ---
This week's focus is on the following phrase from the CHEC Mission:
"We trust one another to continually improve our practices."

Last week the CHEC ALT team facilitated a Middle of the Year Step Back Meeting with the Cluster
Support Team, to review our progress to date on our Comprehensive School Plan. The purpose of this
Meeting is to highlight areas of strength, and adjust for areas of growth. The Cluster Support Team
Members serve as thought partners, provide feedback and offer support.
Shout out to all who attended our ALT Team Step Back Meeting and presented to the Cluster Support Team!
Dr. Lainez, Mr. Alvarado, Ms. Planter, Mr. Loria, Mr. Haddad, Ms. Alvarado, Mr. Hearn, Mr. Connor, Mr.Schutt, Ms. Ferguson, Mr. Galvan, Mr. Whitney, Mr. Simard, Mr. Magee, Mr. Boone, Ms. Henderson, Ms. Thweatt, Mr. Bellido, Mr. Jones, Ms. Warren, Ms. Moore, Mr. Smith, Mr. Williams, Ms. Valpando and Ms. Avila!
A full summary of the reflections are included in the ALT Team meeting minutes, and below are some highlights of recommendations and feedback as a result of the discussion
Culture of Achievement
Conduct authentic restorative circle where teachers take ownership
Have students complete a survey that allows students to identify who they feel loved by and don't feel loved by
Sweep halls for students walking the halls to find out why they aren't going to class.
MTSS looking at SEL survey all grade levels
Relationship mapping to see what students don't have a relationship
Ensure data is clean and updated on regular basis
Internal SEL survey to be implemented across the whole school
Family Engagement
Modifying one of the goals (Attendance 2 events for parents)
Maybe not make any of the goals at 100%
Couple of events that weren't captured (sign in sheet or Microsoft forms)
Ensure data is clean and updated on regular basis
Academics
Up the usage of various apps that are low
Shared Leadership
Need to find ways to bring data back to the ALT team meeting (even exit tickets). A lot of surveys completed but sometimes they come after multiple events/activities
XQ REDESIGN UPDATE

"How might we reinvent how we do school using Design Thinking?" Last week, Ms. Zuccarello, Ms. Penn and Ms. Tukeva visited two schools in California, DTech High School, and Summit Shasta High School. These schools were chosen for inspiration visits because the first school, DTEch is a fully design thinking high school, and the second, Summit Shasta, was an XQ school that aligned many practices with the XQ Design Principles, as well as utilizing the Summit Platform. There were many takeaways of interest to our Redesign, and these will be shared in our Inspiration School Notecatcher. One of the most compelling practices was the use of intercessions throughout the year to provide concentrated time for students to pursue passions, and for teachers to plan their projects and curriculum. At Dtech School, artifacts from student design sprints were visible throughout the school, made from cardboard, legos, poster paper, and everything imaginable. At Summit, intercession is called "Expedition," and we saw students in Culinary Arts classes, Cosemetology and Shark Tank. The level of engagement was extremely high. This primary research has implications for our upcoming design sprint around flexible scheduling.
Last week on Friday, we presented to DCPS Design Lab, Chiefs, Instructional Superintendents, and XQ representatives, on how we have refined our model and made progress on our redesign since the beginning of the year. Based on this presentation, and an additional presentation in April, DCPS Design Lab will determine whether we enter the next cohort of schools to fully redesign. The presentation went well, with initial favorable feedback to the focus on Design Thinking, and recommendations to pursue greater and more specific rigor as we engage in development of projects and curriculum.
There are multiple opportunities to design your learning in relation to Design Thinking. In addition to the learning we are doing in SLC's and different departments, there is the on-line course we have offered. If you would like to attend additional courses or professional development opportunities, please reach out to Ms. Tukeva or Ms. Penn. We will also be beginning a book study group on Experiencing Design, The Innovators Journey, by Liedtka, Hold and Eldridge. If you want to join, please let us know, and we will purchase the book for you. There will be Admin Premium for Book Study Participation.
---
NEW FIELD TRIP PROTOCOLS
Field Trip Office Hours for Trip Sponsor Role (Week of 1/23 and ongoing)
All field trips taking place after January 3, 2023, must be entered via the new Field Trip QuickBase app. The Field Trip QB User Guide and additional resources are available in the DCPS Way Field Trip Folder. Trip Sponsors to attend upcoming office hours for support with the new app: 
Before loading the trip onto the App, please still fill out the CHEC Internal Field Trip Form and get it signed before proceeding.
Shout out to Ms. Bryant and Ms. Savage for a great Career Day and Cluster Fair! It was wonderful to see so many professionals, and how our students enjoyed the presentations! The Cluster Fair generated lots of excitement for our upcoming school year!

Kudos to the counselors for their support!

Shout out to Mr. Loria, Mr. Stewart, Mr. Duvall, and Mr. Boone for presenting to our visitors from Central Office and Transcend on our SEL practices last week!

Shout out to Mr. Smith for leading the ALT Team MOY Step back!

Shout out to all SLC's for engaging in Design Thinking!

Shout out to Ms. Z and Ms. Penn for attending our Inspiration Visits to California and gathering research and ideas for our Redesign!

Kudos to Mr. H. Diaz for creating a great video on Design Thinking to use in our presentation!
---
MR. ZINZARELLA'S US HISTORY CLASS
Week 8 of Semester 2 and Advisory 3
It is the eighth week of the Third Advisory! All students should be completing their GRASPS and time set up to reflect and prepare for portfolio presentations. Now is also the time to invite parents to the presentations, which are coming up soon! Please be sure you are allowing for student voice and choice in the production of the project. As you work towards Portfolio Presentations, please provide opportunities for students to participate in peer revisions of their products, using the rubric. As you think about your next GRASPS, consider utilizing our new prototype interdisciplinary project rubric, and engaging students in designing the projects.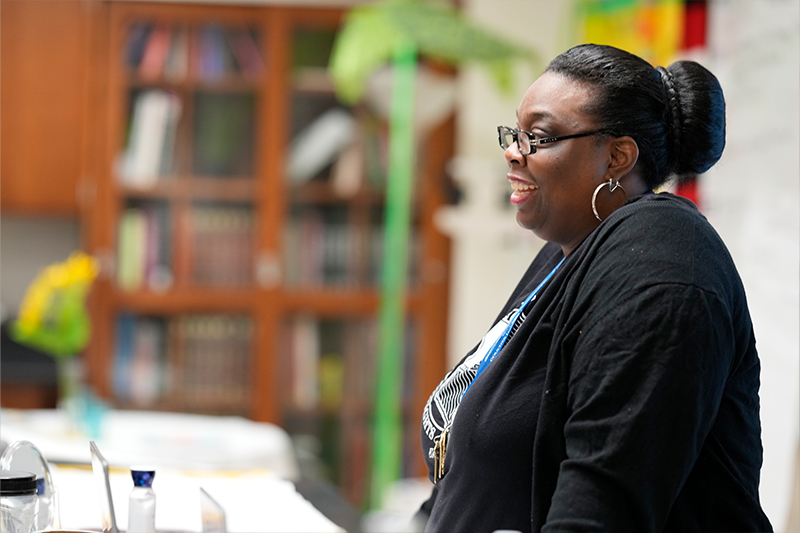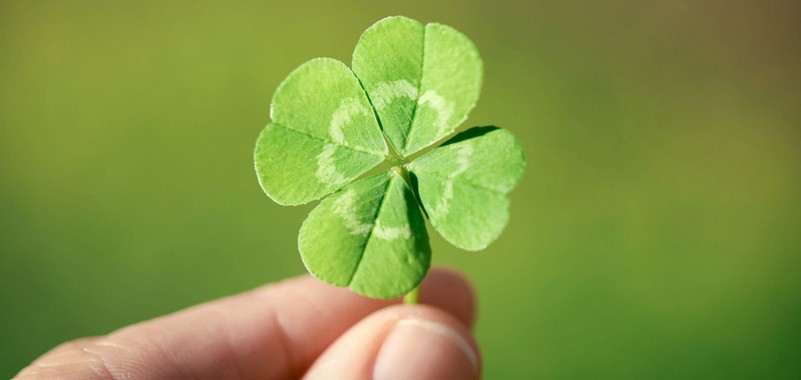 Sometimes it is difficult to recognize when a child is hurting. It is helpful for the relationship between a child and a teacher to be strong, but there are outside factors that can impede on the relationship. Questions to ask and to consider when working with the whole child is how is the child doing, are there outside factors affecting the child, and if so, what can be done to mend the relationship. It is critical and key to consider all factors while teaching the whole child, did the child receive a meal, is the child working, does the child have other responsibilities, what is the child's learning performance. Getting to know the whole child can be difficult, but taking the time to listen an talk to the child is key. Happy St. Patrick's day. The Ides of March has passed.
Environmental Science Teacher
To Live, To Learn, To Love!
The Instructional Calendar is a living document that houses all the major curricular requirements, assessments, and schoolwide events. The Instructional Calendar is complete for the moment, however cha
nges may be made and will be noted.
If you have any requests for additions to the Instructional Calendar, please contact Mr. Magee,
peter.magee@k12.dc.gov, maria.tukeva@k12.dc.gov or your SLC Administrator.
---
This week saw the end of our scheduled ACCESS testing. There are too many to thank for making this administration possible! Special recognition has to go to Mr. Luis Diaz for his work and counsel as week navigated this exam. Please look out for correspondence as we'll be administering make-up exam through the end of the window (3/24).
PARCC testing will begin on the high school side April 5. Please use this time to double check the accommodations for our students with different needs and ensure that these accommodations are being used in class. A high leverage example is dictionary use for our English Learners. It is super easy to take our access to technology for granted. With high-stakes exams, EL's are not permitted to look up definitions/translations online, they have to use dictionaries. Expecting that students can show up to a test and know how to use a dictionary is not a recipe for success. For anyone who wants to learn more about how to incorporate dictionary use in class, please reach out to Dr. Emilius. For staff member wishing to get access to dictionaries, please don't hesitate to send me a message.
If you know of students and families in need of assistance, please send the information to our Bulletin, where we will publish opportunities to show love and empathy. Please share these with your networks.
Professional Develoment / Record Keeping Day
The Blue Engine Co-teaching professional development is still going on.
We will be offering professional development in the Wilson Reading method April 11-13. 10 teachers have already signed up.
The Center of Applied Linguistics professional development will also continue in March, dates to be announced.
In SLC's, the focus continues on an introduction to Design Thinking, and its application to some real opportunities or challenges. In Department, it is suggested that for at least part of the planning time, you use the lens of our Redesign focus on interdisciplinary, relevant projects that provide student choice and voice, as you review and revise GRASPS .
Our Shared Leadership Subcommittee and the Instructional coaches will are further refining the professional development plan. If you would like to join the Coaches Design Team, please see one of our Instructional Coaches.
ALT TEAM
The ALT Team met on Tuesday, March 14 to review data, and conducted our MOY Step Back Meeting, with members of the Cluster Support Team. Each domain group of the team presented a summary of what the data shows in relation to our CSP goals, provide data, and discussed next steps. Please see the front page of the bulletin for details. The next ALT team meeting will be March 28 at 3:30 pm. All are invited to the ALT Team meetings!
OUR HIGH SCHOOL COUNSELORS
Top (left to right): Luis Diaz, Kwame Yeboah, Hurley Odom
Bottom (left to right): Andrea Lewis, Evelyn Iraheta, Patricia Ortez Aparicio, Corinne Partelow, Marianella Castro
---
Special shout out to your top 3 step challenge folks
As each of your numbers were double anything on my team!
The prize is a pizza party lunch (and possibly a trophy 😉), so decide on a good day for you all and let's make it happen!
School Social Worker – Bell Multicultural Highschool
Columbia Heights Education Campus
E: Danielle.helme2@k12.dc.gov
---
EXCEPTIONAL EDUCATOR OF THE MONTH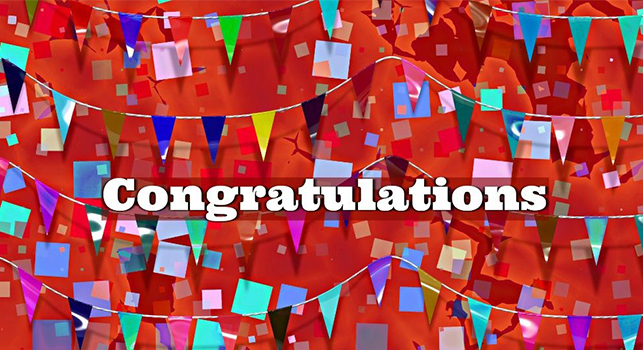 We are DELIGHTED to announce the READ 180 & System 44 Exceptional Educator for the month of February….
Mr. Ruben Caceres is an Exceptional Educator at Columbia Heights Education Campus where he teaches System 44. Mr. Caceres' classes have completed 109 sessions in System 44 during the month of February and his scholars have demonstrated a 18% fluency growth. Mr. Caceres' scholars have read over 54,051 words and counting in the month of February as dedicated and excellent striving readers.
Congratulations Mr. Caceres! Your commitment to your scholars is exciting and we celebrate you!
The READ 180/System 44 February contest awards Exceptional Educators who:
Have the highest overall average of student completion (10 sessions) or 1 segment

Have the highest overall average of students who have completed at least 1 writing segment with a score of 70% or better

Have the highest overall books read by students and/or the highest average of words read.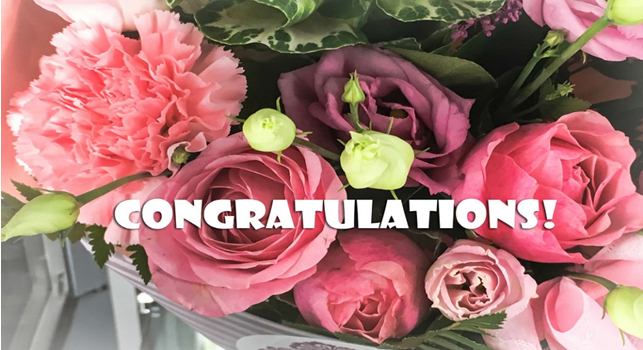 Additionally, we are ELATED to announce the System 44 Spectacular Scholar Ms. Deysi Rivera Juarez of Columbia Heights Education Campus. Deysi has mastered 5 series as a striving reader! Deysi has also mastered 37 topics in System 44 demonstrating her excellence and growth. Deysi has read 4,544 words and counting and maintains strong completion averages with her quizzes and assessments! Keep up the amazing work Deysi!
The READ 180/System 44 February contest awards Spectacular Scholars who:
Completes at least 10 sessions or 1 segment with a score of 70% or higher

Completes at least 1 writing segment with a score of 70% or higher

Reads at least 2 independent reading books.

My Project
My students are energetic, they are hands-on, and they love to get involved in learning. When we are doing a unit on ecology, they love combining hands-on work like dissecting a real owl pellet with access to online course materials and slides. Unfortunately, in my class a lot of students consistently struggle with having a charged laptop. This brings in the question of access to my classroom. It becomes a race, unfortunately, for who gets to learn today, determined by the number of outlets. These extension cords will enable all students in my class equal access to charge, and by 'extension', access to diverse sets of interactive, multimodal resources.
I am a DC public school social worker working with a group of youth mental health ambassadors who are promoting awareness around mental health issues while connecting students with resources and support. This is a therapeutic group that will focus on healing and social-emotional learning and supporting students with mental health struggles. Students meet weekly to develop school-wide projects and campaigns to focus on various mental health issues impacting our students. One of the projects that students will be focused on is creating a student lead podcast that focuses on mental health issues that are impacting young people today. Many of our students participating in this group have experienced loss and trauma and will utilize the podcast to highlight some of these issues and discuss coping strategies to work through trauma and or loss. For the podcast the students will interview other students and staff on topics such as trauma and loss, stress and anxiety, and other stigma around mental health in communities of color. Thank you so much for supporting students in helping make mental health a part of the conversation!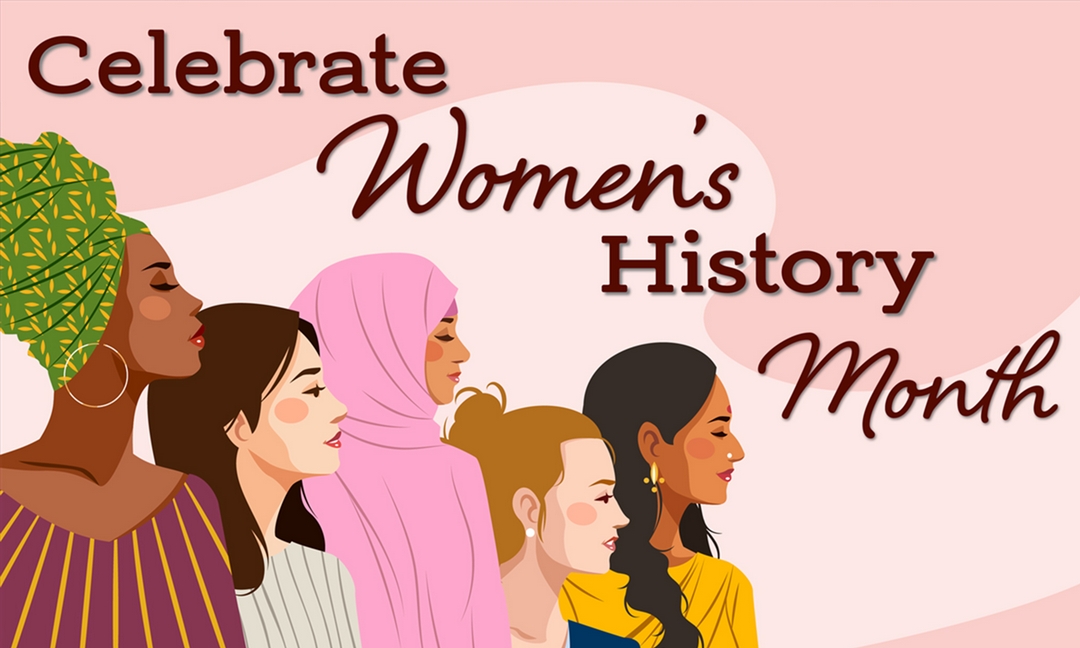 March is Women's History Month – commemorating and encouraging the study, observance and celebration of the vital role of women in American history.

Message from Deans:
Please take time this week to focus on the norms and challenge students to own their learning by respecting and adhering to their schedules. The Culture Team will be conducting several hall sweeps, randomly. Please address or re-direct any student who reports late to class without a pass to a member of the Culture Team or Administrator for a pass. These infractions must be documented with a referral by close of business.
As a reminder, WE ARE DESIGN THINKERS and must be creative with how we keep students engaged. Think of one thing you can change or improve in your classroom management to keep students engaged and excited to come to your classes and remain there until the end.
Try playing music during the opening activity or transition from activity to another. This could set the tone and pace of the class while also building relationships and rapport with students.

Consider letting a student lead part of your lesson or groups within the class.

Create a game for your Exit Ticket to assess level of skill mastery or making things more engaging (Include some kind of tangible or real time incentive).

Re-engage families with positive phone calls weekly.

Celebrate student success daily!
School Culture Updates, Reminders and Shoutouts
If there are any teachers who would like to sponsor any student club/org. you can do so by sending an email to Mr. Whitney (devin.whitney@k12.dc.gov). There is a stipend available for student activities!



We have a few new clubs and after school activities for both Middle and High School
MS Dance Team- Ms. Menendez

MS Cheer Team- Ms. Burnett

The World Smarts Stem Challenge Team (HS Only) - Ms. Planter

The Future Green Leaders (MS and HS)- Ms. Planter

Science Olympiad (HS Only) - Ms. Planter
There should not be any passes given during the

FIRST 15 AND LAST 15 MINUTES OF CLASS or during Advisory.

(
Emergencies Only).
Shoutout to Ms. Savage and Ms. Bryant on their events last week!
UPCOMING PBIS INCENTIVES
(Please note that this schedule is tentative and is subject to change at the discretion of Culture Team Leaders.)
MARCH 24th – Cell Phone Students must have $500 in Kickboard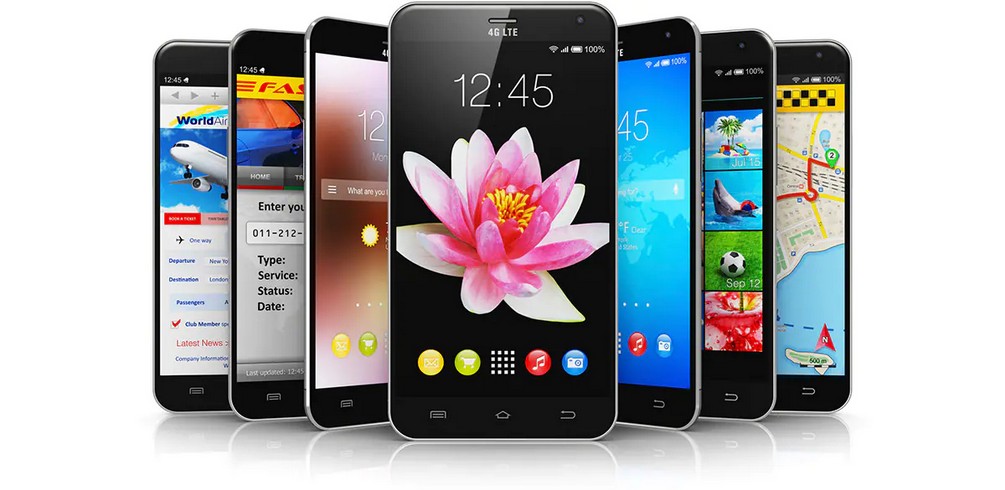 PBIS
Reminders and Celebrations

Teacher All-Stars (500 + Highest Interactions from 03/13--03/19)
Justin Johnson (1,319)

Dulce Nunez (1,232)

Mohammad Rahman (1,206)

Andoni Bujan (981)

Michael Schroeder (914)

Sandra Garcia Pinilla (628)

Dwight Simon (596)

Jarmel Taylor (565)

Alex Rosenberg (520)
Currently, we have less than 50% participation in staff rewarding students with Kickboard points. Remember, Kickboard helps to build positive classroom culture and should be integrated in your classroom incentives, norms and strategies to manage your classroom.
15 interactions per class and 45 interactions per day


DO NOT deduct student dollars




Do not attempt to inflate the day of the incentive




Use the first 15 and last 15 of class to give dollars




Create in-class incentives (Do not deduct dollars)



---
STAFF RESOURCES AND PROFESSIONAL DEVELOPMENT OPPORTUNITIES
Restorative DC Professional Development Opportunities:
Reminder: Please bookmark this link for future behavioral referrals:
Use this form to recognize students for Student of the Week and Month:
Athletics are an integral part of the educational program and a means to accomplish the goals of education. Our athletic program exists for the welfare of students and the contributions it makes to their educational experience. Athletic participation builds self-esteem and confidence and provides the necessary tools for success. The interaction between individuals on the fields of sport teaches students the value of teamwork, while developing the proper competitive spirit, combined with a sense of fairness.
The HS bowling team lost to Roosevelt in the DCIAA bowling quarterfinals.
MONDAY:
HS BB vs. Coolidge at Maury Wills @ 4:00
HS Tennis vs. Roosevelt at Takoma @ 4:00
TUESDAY

HS SB vs. Eastern at Eastern @ 4:00
HS BB vs. Ballou at Jackie Robinson Field @ 4:00
HS Tennis vs. Eastern at Fort Lincoln Park @ 4:00
HS Flag FB vs. McKinley Tech at McKinley Tech @ 6:00
THURSDAY:

HS SB vs. Coolidge at CHEC @ 4:00
HS BB vs. Dunbar at Turkey Thicket @ 4:00
SATURDAY:

To participate in sports, including tryouts, students must complete participation paperwork and upload their physical via https://www.thedciaa.com/participation-forms.
Anyone with questions, should contact the CHEC athletic director, Coach A in room D236, or via email at desmond.alexander@k12.dc.gov.
It is too late to join fall sports.
Spring sports practice have begun.
---
Desmond Alexander, CAA
Columbia Heights Educational Campus
Bell/Lincoln Multicultural Schools
(202) 939-7700 Ext: 5207 (office)