JAHI LOPEZ WINS GEORGE WASHINGTON UNIVERSITY'S
ALL EXPENSE PAID TRACKENBERG SCHOLARSHIP!!!
MONDAY, MARCH 13, 2023
ALT Team Meeting Mid Year Step Back with Cluster Support Team – 3:30 pm Middle School Library
WEDNESDAY, MARCH 15, 2023
SLC Morning Meeting/MTSS Meetings
Departmental Planning Period Meeting
Departmental Planning Period Meeting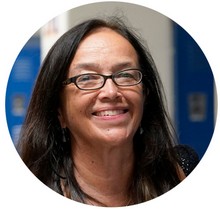 ---
This week's focus is on the following phrase from the CHEC Mission:
"Socio-emotional learning, empathy and restorative practices are the foundations of our school climate and culture."

We have a whole school commitment to social emotional learning, empathy and restorative practices,
and the foundation for this work is led by our outstanding Mental Health Team. This month is National School Social Workers Month, and is a time to recognize and express appreciation to all school social workers, psychologists, and other mental health team members. The CHEC Mental Health Team is dedicated, creative, and committed to our student and staff wellness. They design schoolwide prevention initiatives, carry caseloads of students they provide ongoing individual and group therapy services for, do behavioral and psychological assessments, intervene in crises, support IEP, 504 and MTSS meetings, provide consultation to staff, engage with parents, and support overall staff wellness. Since the pandemic, mental health needs of young people and adults have increased significantly across the country. The needs are great, and our Mental Health Team has done an amazing job of responding every day.
The theme for Social Work Month 2023 is Social Work Breaks Barriers. This is so true in the case of our entire mental health team. In addition to our CHEC Social Workers, we are fortunate to have partnerships with the Department of Behavior Health and Mary's Center, through which we have additional clinicians assigned to or school. During National Social Worker's Month, please take a moment to appreciate our Social Workers, Psychologists, and members of the Mental Health Team.
Jessi Cates-Bristol – Co-Chair
Karen Carino – DBH Social Worker
Aaron Feinstein – DBH Social Worker
Danielle Helme – CHEC Social Worker
Carolyn Inamura – CHEC Social Worker
Jenni Marques – CHEC Psychologist
Shanelle Moore- CHEC Psychologist
Emily Muldoon – Mary's Center Social Worker
Kawther Nimer – CHEC Social Worker
Claire Riesenberg – CHEC Social Worker
Anna Serra – Mary's Center Social Worker
Kimberly Ward – CHEC Social Worker
Thank you CHEC Mental Health Team, for all you do to break barriers so that all of our students can experience success!
XQ REDESIGN UPDATE

"How might we reinvent how we do school using Design Thinking?" It is exciting to see how design thinking is bubbling up throughout the school. Each SLC is deeply involved in a design challenge that grows out of the experience of their grade level. Most SLC's have completed their Design Briefs and will be starting their research. Our two initial Design Sprints, Interdisciplinary Projects, and Food Equity, continue to refine prototypes, and the two new sprints, Career and College Pathways and Social Emotional Learning and Wellness, have completed their Design Briefs and are now engaged in planning their research.
All of the Design Sprint focus questions are aligned to our Big Idea of "We are all designers of our Learning and Destinies." They are also aligned to at least one of our three pillars, "CHEC is a hub of innovation, designing for the needs of the school and community, Students are designers of relevant, rigorous, multicultural learning experiences, and Students are designers of their wellness journey."
As we implement the different stages of the design process, equity must be at the center. First and foremost, the design team must represent the diversity of our users, so that diverse voices will inform the process. During the phase of developing our question of focus, we must question our biases and blinders, to ensure the question we pursue is one that will benefit students furthest from opportunity. During the research phase, we must ensure that our primary and secondary research focuses on those most in need, and that those conducting the research represent diverse perspectives and experiences.
This week, there are two more Inspiration Visits, as team members visit Design Tech High School in Redwood California, and Summit Shasta High School in Daly City California. Inspiration visits provide us with lessons learned from other schools, and a view of best practices and systems that can serve as examples to us as we prototype innovations.
This week on Friday, our team will present to DCPS Design Lab, Chiefs, Instructional Superintendents, and XQ representatives, on how we have refined our model and made progress on our redesign since the beginning of the year. Based on this presentation, and an additional presentation in April, DCPS Design Lab will determine whether we enter the next cohort of schools to fully redesign.
There are multiple opportunities to design your learning in relation to Design Thinking. In addition to the learning we are doing in SLC's and different departments, there is the on-line course we have offered. If you would like to attend additional courses or professional development opportunities, please reach out to Ms. Tukeva or Ms. Penn. We will also be beginning a book study group on Experiencing Design, The Innovators Journey, by Liedtka, Hold and Eldridge. If you want to join, please let us know, and we will purchase the book for you. There will be Admin Premium for Book Study Participation.
---
NEW FIELD TRIP PROTOCOLS
Field Trip Office Hours for Trip Sponsor Role (Week of 1/23 and ongoing)
All field trips taking place after January 3, 2023, must be entered via the new Field Trip QuickBase app. The Field Trip QB User Guide and additional resources are available in the DCPS Way Field Trip Folder.
Before loading the trip onto the App, please still fill out the CHEC Internal Field Trip Form and get it signed before proceeding.
Shout out to the entire CHEC team for a great parent teacher conference day! We had over 500 parents! Special shout out to Mr. Molina, Ms. Lucy, and the entire team of student volunteers for setting up the systems for the day!

Shout out to Ms. McCulloch, Dr. Barnett, and the Engagement Team of the ALT team for updating our Parent Survey for Parent Teacher Conference Day!

Kudos to Mr. Mendez and Ms. Lemus, along with parents Ms. Salazar and Ms. Williams, and students Yeslyn Iraheta and Heidy Amaya, who coordinated the engagement with parents with our XQ redesign enhanced model! 53 parents gave written feedback on the model!

Kudos to Dr. Iraheta and Ms.Savage for coordinating the reveal of our Trachtenberg Scholar, Jahi Lopez Melendez! Jahi has received a full scholarship to George Washington University!

Shout out to Ms. Pugh and the Ops Team for a great Enterprising Woman Summit! Over 150 young women met mentors and spent the day setting goals and envisioning the future!

Kudos to the 9th Grade Team, 6th Grade Team, and Mr. Magee for a successful ACCESS for ELL's administration last week!

Shout out to all SLC's for engaging in Design Thinking!

Shout out to the ALT Team for preparing for our MOY Step Back Meeting this week!
---
PARENT TEACHER CONFERENCE DAY
Week 7 of Semester 2 and Advisory 3
It is the seventh week of the Third Advisory! All students should be revising their first GRASPS by the end of this week. Please be sure you are allowing for student voice and choice in the production of the project. As you work towards Portfolio Presentations, please provide opportunities for students to participate in peer revisions of their products, using the rubric. As you think about your second GRASPS, consider utilizing our new prototype interdisciplinary project rubric, and engaging students in designing the projects.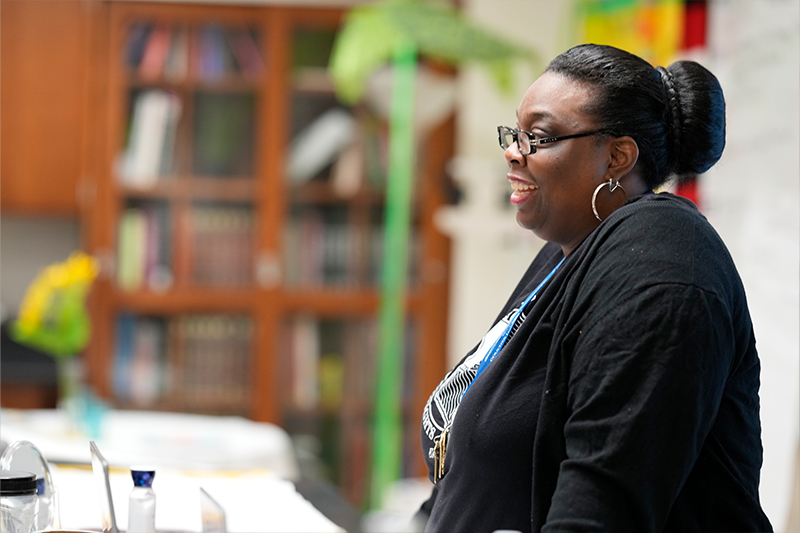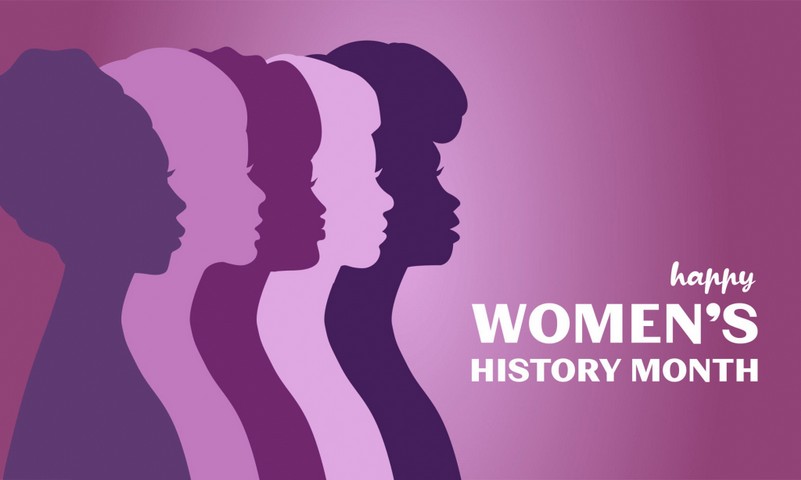 This is Womens International History Month. We salute the women educators who work in education to teach our students.
Thank you for all you do.
Environmental Science Teacher
To Live, To Learn, To Love!
The Instructional Calendar is a living document that houses all the major curricular requirements, assessments, and schoolwide events. The Instructional Calendar is complete for the moment, however cha
nges may be made and will be noted.
If you have any requests for additions to the Instructional Calendar, please contact Mr. Magee,
peter.magee@k12.dc.gov, maria.tukeva@k12.dc.gov or your SLC Administrator.
---
With two weeks to go in our ACCESS Testing window, I want to recognize each of you for the role that you've played in helping coordinate this massive lift. Whether it was administering tests, or helping with make-ups, these sorts of exams are not easy on anyone.
Your flexibility and, at times sacrifice, have been a tremendous asset to our community. On behalf of our students, I thank each one of you!
This week will see ACCESS administration for 7th, 8th, and 12th grade. Additionally, there will be a flurry of make-ups. So please keep an eye on your inboxes for details. Also, don't hesitate to reach out if you're willing and able to assist with the make-up process. There WILL be admin premium available to anyone who gives of their time.
The ACCESS window closes on March 24th.
In addition to ACCESS, this week will see HS ELA ANET 2 and a Practice AP English exam. Please don't hesitate to reach out to myself, or your SLC administrator for any details, questions or concerns.
If you know of students and families in need of assistance, please send the information to our Bulletin, where we will publish opportunities to show love and empathy. Please share these with your networks.
Professional Develoment / Record Keeping Day
The Blue Engine Co-teaching professional development is still going on.
We will be offering professional development in the Wilson Reading method April 11-13. 10 teachers have already signed up.
The Center of Applied Linguistics professional development will also continue in March, dates to be announced.
In SLC's, the focus continues on an introduction to Design Thinking, and its application to some real opportunities or challenges. In Department, it is suggested that for at least part of the planning time, you use the lens of our Redesign focus on interdisciplinary, relevant projects that provide student choice and voice, as you review and revise GRASPS
Our Shared Leadership Subcommittee and the Instructional coaches will dig into the data from our Empathy Interviews in ALT team, to further refine the professional development plan. If you would like to join the Coaches Design Team, please see one of our Instructional Coaches.
ALT TEAM
The ALT Team met on Tuesday, March 7 to review data, update the CSP and prepare for our MOY Step Back Meeting, which will be Tuesday, March 14, at 3:30 pm. Each domain group of the team will present a summary of what the data shows in relation to our CSP goals, provide data, and discuss next steps. The Cluster Support Team will be present, to serve as thought partners. All are invited to the ALT Team meetings!
ENTERPRISING WOMEN'
S SUMMIT
MENTOR STUDENTS ON STEM CAREERS
MENTORING CHEC - GERARDO MARTINEZ AND EDGARDO FLAVIO STOP BY TO HAVE LUNCH WITH THEIR MENTEES.

My Project
My students are amazing, they are so resilient and so eager to learn. In our class, we have at least 6 or 7 countries represented and that brings so much diversity to our community. We never have enough pencils so this will help us be ready to complete our do now as soon as my students enter the classroom, and having snacks will help with a little "pick me up" at the end of the day for my students, so energy levels come back and we don't lose our learning focus. I am requesting pencils and snacks for my students.
Whenever I ask my students about what we should continue or start in our classroom, I notice two common patterns, "more choice" and "more books about people like me." This project is designed to honor both of those requests. Students will be working in literature circles to compare a canonical text with a contemporary retelling by a non-white author. Then, students will be considering the question, is the canon universal, or are the most meaningful stories those that reflect one's own experience?
We've selected these books because they represent a range of experiences and also a range of reading levels. This will allow all of our students to be able to read and collaborate on a high level. The books reimagine "Frankenstein" to address contemporary issues like police brutality and the War Against Terror. Additionally, our texts reimagine Elizabeth Bennet of "Pride and Prejudice" as an Afro Latina fed up with gentrification in Brooklyn and a Pakistani school teacher frustrated by the regressive cultural expectation that she must marry to be of value. Our goal is that our students will be able to assert their own ideas about what should be included in the high school canon.
Our school receives hundreds of newcomers students from a wide variety of countries every year (El Salvador, Honduras, Guatemala....). Some of our students did not have the opportunity to attend school in their home countries because they had to help their families financially. Sometimes my students spent more than half the day at work, leaving them exhausted and with little time to attend school. This situation gave rise to the fact that they needed help to develop academic skills and capacities for using technology.
Every day we witness how technology covers more aspects of our lives, and education is no exception. Educational platforms flood our classrooms, but what happens to those students who need to acquire the skills to use new technologies or electronic devices so necessary daily?
With the help of the materials such as a printer or a label maker in this project, we can give my kids time to develop their skills, and while they do, they can continue learning through printed activities, just like in the old days! As we did the past generations!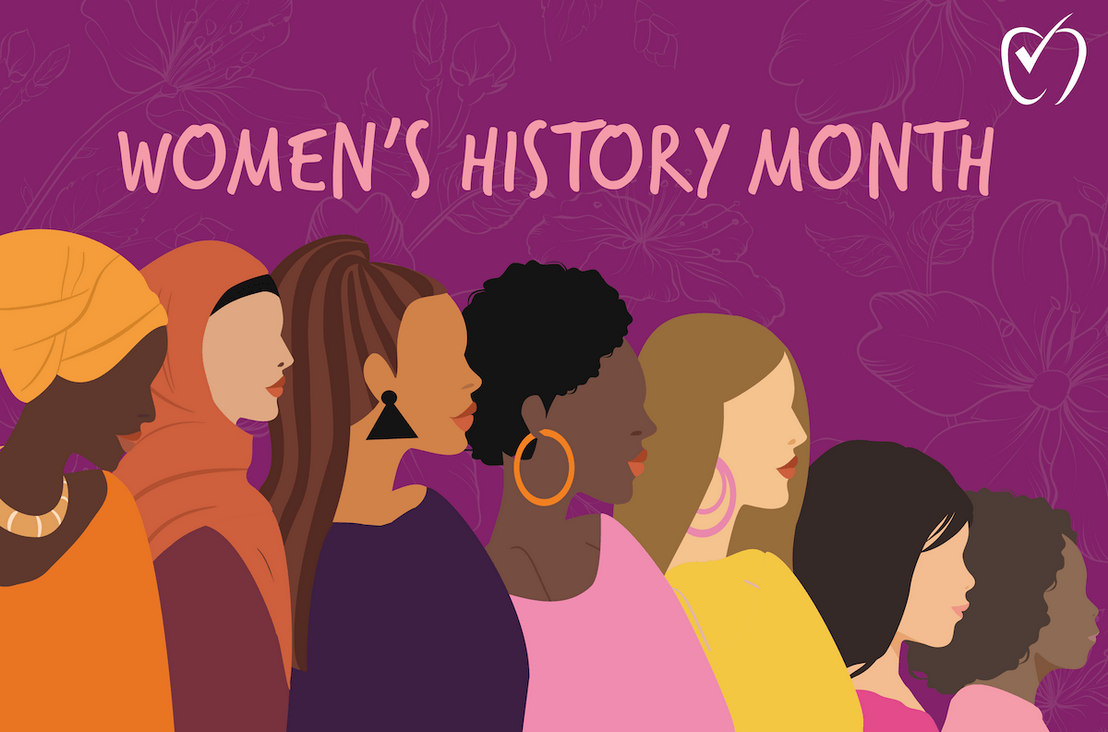 March is Women's History Month – commemorating and encouraging the study, observance and celebration of the vital role of women in American history.

This month, be intentional in acknowledging and recognizing the contributions and efforts women have made to history. Within our own building, we have many women who are leaders, change-makers and pioneers. Thank them for their hard work and encourage them to keep thriving.
Please take time this week to focus on the norms and challenge students to own their learning by respecting and adhering to their schedules. As a reminder, WE ARE DESIGN THINKERS and must be creative with how we keep students engaged. Think of one thing you can change or improve in your classroom management to keep students engaged and excited to come to your classes and remain there until the end.
School Culture Updates, Reminders and Shoutouts
If there are any teachers who would like to sponsor any student club/org. you can do so by sending an email to Mr. Whitney (devin.whitney@k12.dc.gov). There is a stipend available for student activities!



We have a few new clubs and after school activities for both Middle and High School

MS Dance Team- Ms. Menendez

MS Cheer Team- Ms. Burnett

The World Smarts Stem Challenge Team (HS Only) - Ms. Planter

The Future Green Leaders (MS and HS)- Ms. Planter

Science Olympiad (HS Only) - Ms. Planter
Remember, any students without passes will be sent back to classes immediately.

PLEASE PROVIDE STUDENTS WITH PASSES

.
Shoutout to Ms. Pugh in leading and organizing a great event for our you ladies last week's Enterprising Woman Summit!

Thank you, Ms. Ameya and members of the SPED team, for your help in supporting some of the highfliers with SPED services recently who have made some growth.
UPCOMING PBIS INCENTIVES
(Please note that this schedule is tentative and is subject to change at the discretion of Culture Team Leaders.)
MARCH 17th – Cell Phone Students must have $400 in Kickboard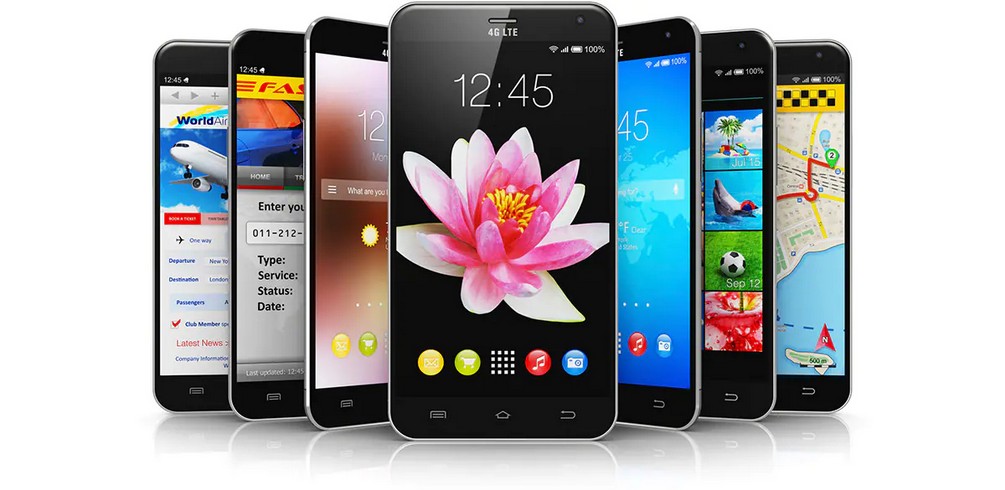 PBIS
Reminders and Celebrations

Teacher All-Stars (500 + Highest Interactions from 03/06--03/12)
Currently, we have less than 50% participation in staff rewarding students with Kickboard points. Remember, Kickboard helps to build positive classroom culture and should be integrated in your classroom incentives, norms and strategies to manage your classroom.
15 interactions per class and 45 interactions per day


DO NOT deduct student dollars




Do not attempt to inflate the day of the incentive




Use the first 15 and last 15 of class to give dollars




Create in-class incentives (Do not deduct dollars)



---
STAFF RESOURCES AND PROFESSIONAL DEVELOPMENT OPPORTUNITIES
Restorative DC Professional Development Opportunities:
Reminder: Please bookmark this link for future behavioral referrals:
Use this form to recognize students for Student of the Week and Month:
Athletics are an integral part of the educational program and a means to accomplish the goals of education. Our athletic program exists for the welfare of students and the contributions it makes to their educational experience. Athletic participation builds self-esteem and confidence and provides the necessary tools for success. The interaction between individuals on the fields of sport teaches students the value of teamwork, while developing the proper competitive spirit, combined with a sense of fairness.
The HS bowling team will play in the DCIAA playoffs this week.
MONDAY:
HS Bowling vs. TBD at AFB @ 4:00PM (Bowling Quarterfinals)
TUESDAY

HS BB vs. St. Anselm at St. Anselm @ 4:00PM
HS Bowling at AFB @ 4:00PM (Bowling Semifinals)
THURSDAY:

HS BB vs. Model at Model @ 4:30PM
SATURDAY:

To participate in sports, including tryouts, students must complete participation paperwork and upload their physical via https://www.thedciaa.com/participation-forms.
Anyone with questions, should contact the CHEC athletic director, Coach A in room D236, or via email at desmond.alexander@k12.dc.gov.
It is too late to join fall sports.
Spring sports practice have begun.
---
Desmond Alexander, CAA
Columbia Heights Educational Campus
Bell/Lincoln Multicultural Schools
(202) 939-7700 Ext: 5207 (office)