2023 SENIOR COLLEGE
ACCEPTANCES &
AWARDS

From left to right: 1) Andrew Mason,
Penn State University
, 2) Juliana Lopez,
Princeton University and Yale University
, 3)
Jeremiah Ogunsiakan,
Catholic University
, 4)
Jenifer Ayala, received an A in her Dual Enrollment class at
Trinity Washington University
, 5)
Benicia Zouma- Received the
Joseph A. Beaver Scholarship

From left to right: 6)
Luna Berhane,
Albright College and Morgan State University,
7)
Almera Carter,
Accepted to 12 of 13 schools she applied to
,
8) Issac Fuentes,
Posse recipient, University of Wisconsin-Madison, 9)
Perla Guzman, Posse recipient.
The University of the South-Sewanee
TUESDAY,
FEBRUARY 14
, 2023
WEDNESDAY, FEBRUARY 15
, 2023
Departmental Planning Period meeting
THURSDAY,
FEBRUARY
16
, 2023
Departmental Planning Period Meetings (High School Only)
FRIDAY,
FEBRUARY
17
, 2023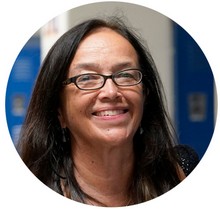 ---
FEBRUARY 13, 2023:
A NEW STUDENT SUPPORT PROGRAM FOCUSING ON HIGH INTENSITY TUTORING TO LAUNCH AT CHEC!
This week's focus is on the phrase from our Mission Statement,
We foster a growth mindset and find joy and purpose in learning and collaborating.

An important part of growth mindset is providing multiple pathways to success. At CHEC, we do this in classes on a daily basis, and outside of school hours through our multiple after school and Saturday acceleration programs.Next month, we will launch another support program in partnership with MCIP, a High Intensity Tutoring Program (HIT). HIT programs are designed to provide individual or small group tutoring of no more than four students at a time, with trained tutors. The tutoring can be provided as a push in to classes, after school, on Saturday and in the summer.
Along with four other schools, Tubman and Randle Highlands Elementary Schools, and Anacostia High School, CHEC will design and run a program which will meet the needs of the students who need the most support in ELA and Math.
In partnership with MCIP, we will be able to hire 13 ELA and 13 Math Tutors, either from current staff or external individuals, such as college students. We will engage in a process to design the best way to reach those students most in need, and provide the specialized training needed to meet student needs. Providing strategic support and specialized personalized interventions, we will design a program to meet each student where they are and move them forward in their learning.
Tutors will be paid admin premium, and will be involved in the design of the program. If you are interested in tutoring in the HIT program, or would like to refer someone, please contact Sandra Baker,
sambaker1.sb@gmail.com.
The HIT ptogram is an addition to our multiple after school and in school programs:
Avance – After School (High School)
Middle School Acceleration – After school and during the school day
High School Acceleration – After School
Saturday Academy – Every Saturday
XQ REDESIGN UPDATE

Last week members of the faculty attended Inspiration visits to Dunbar High School in Baltimore, and the Social Justice School here in DC. Mr. Boone, Mr. Salas, Mr. Williams and Ms. Cates-Bristol visited Dunbar, and Ms. Penn and Ms. Garcia Pinilla visited the Social Justice School. They will share what resonated with them in next week's bulletin. There will be more Inspiration Visits throughout the school year, to schools as well as relevant conferences. These visits are an important part of the first part of design process, the "What is?" stage, and provide both primary and secondary research as we collect information to inform our design process. If you would like to attend an Inspiration visit, please contact Ms. Penn, Ms. Tukeva, or your SLC Administrator.
Thank you to all for actively engaging in the SLC follow up professional development, as we continue the Design Thinking Journey as a whole school. Each SLC is scoping an opportunity or challenge, that they would like to apply design thinking to. This means that over the next at least 8 weeks in SLC meetings, we will continue to work on the identified challenges/opportunities, following all of the phases of Design Thinking, and the steps and basic framework of Design Thinking (Liedtka model), through working on the following questions:
What is? Defining the challenge, immersing ourselves in the challenge, conducting ethnographic research to determine what users (students) want and need

What if? Making sense of all of the information that we have collected about our challenge, aligning the many different perspectives we have, and developing design criteria

What Wows? Allowing ourselves to dream and visualize, and brainstorm multiple options and solutions to the design challenge

What Works? Launching a prototype of what we have designed, to gain more feedback from users, and then iterate a refined version.
Following this first professional development and developing some literacy in the competencies of Design Thinking, we will once again apply what we have learned, and engaging in a schoolwide revision and redesign of our mission statement and norms with students, in order to make sure it reflects what stakeholders want and need.
This week we will launch two new Design Sprints, Career Pathways, and Social Emotional and Mental Health Services. If you are interested, please reach out.
Our first two Design Sprints, Interdisciplinary Projects and Food Equity are moving into their second iteration of prototypes. This week the Food Equity Design Sprint is launching a second iteration of its prototype, in collaboration with Sodexo. On February 13th, we will launch Thrive, a new vision of our Cafeteria, with some new menus. There will actually be some different food and new menus that have been launched by our partner Sodexo, based on their participation in our Design Sprint! The Interdisciplinary Projects design team will be reaching out to teachers who would like to try the prototype for project design that has been developed.
There are multiple opportunities to design your learning in relation to Design Thinking. In addition to the learning we are doing in SLC's and different departments, there is the on-line course we have offered. If you would like to attend additional courses or professional development opportunities, please reach out to Ms. Tukeva or Ms. Penn. We will also be beginning a book study group on Experiencing Design, The Innovators Journey, by Liedtka, Hold and Eldridge. If you want to join, please let us know, and we will purchase the book for you. There will be Admin Premium for Book Study Participation.
---
NEW FIELD TRIP PROTOCOLS
Field Trip Office Hours for Trip Sponsor Role (Week of 1/23 and ongoing)
All field trips taking place after January 3, 2023, must be entered via the new Field Trip QuickBase app. The Field Trip QB User Guide and additional resources are available in the DCPS Way Field Trip Folder.
Before loading the trip onto the App, please still fill out the CHEC Internal Field Trip Form and get it signed before proceeding.
Shout out to the Coaches Team, Mr. Diaz, Ms. Vialpando and Dr. Emilius, for their design of our professional development plan! The team presented to the ALT Team last week to get additional feedback!

Shout out to Ms. Vialpando and Mr. Whitney for accompanying our students to the Spelling Bee and supporting our scholars in this competition!

Shout out to all teachers who welcome a Learning Walk in their classes last week – Ms. Chatalian, Ms. Eslava, Mr. Rahman, Mr. Chavez, Ms. Garcia-Carmona and Ms. Michaels, Ms. Reyes and Mr. Fuentes!

Kudos to the Culture Team for supporting a positive culture every day!

Kudos to the Middle School Math Department and ELA department for relentlessly following up on ANET Make ups and achieving 90% + participation!
---
SENIORS
MALEAH AND
MUHAMMAD DANIELS
AND
ELIMANE SAMB
TEACH THE RELIGION OF ISLAM
IN M
S. BLANKSON'S 9TH GRADE HISTORY CLASS
Week 4 of Semester 2 and Advisory 3
It is the fourth week of the Third Advisory! All students should be fully engaged in their GRASPS by now! Please be sure your launch process included opportunities for student feedback and suggestions.
Progress reports will be due soon, so please make sure you are providing feedback to students on an ongoing basis, and reaching out to parents.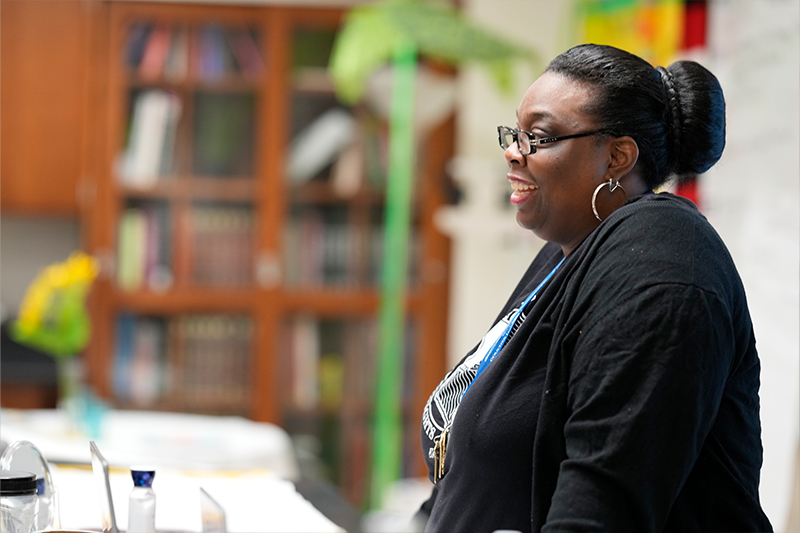 Known for the Little Rock Nine, Carlotta Walls LaNier, ws harrassed and suffered bombing of her home. She to became one of the first black students to attend Central High School in 1960. She wrote a book about the experience: A Mighty Long Way: My Journey to Justice at Little Rock Central High School.She was also president of the Little Rock Nine Foundation which creates equal educational equity for all students. This supports the whole child antiracist movement by supporting equality for all without discrimination for all children.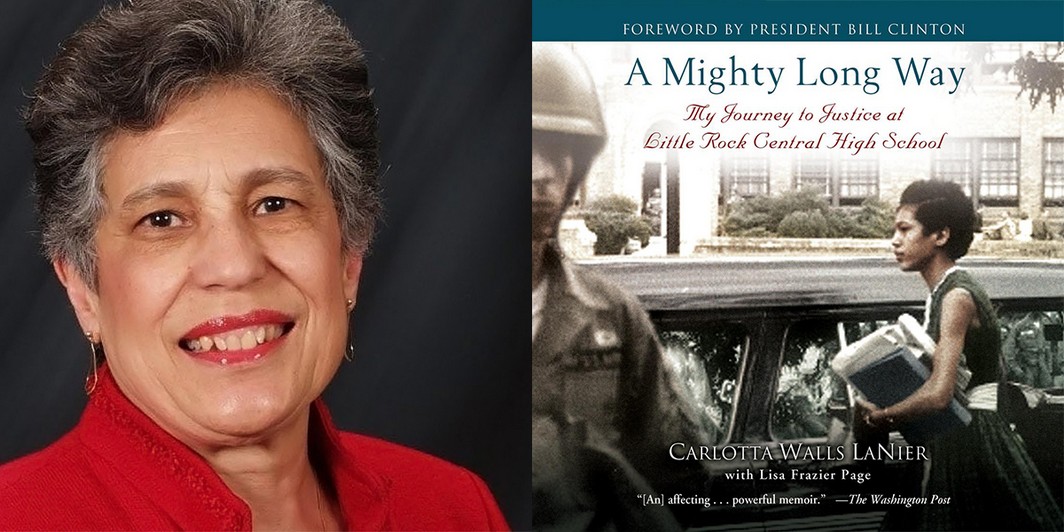 Environmental Science Teacher
To Live, To Learn, To Love!
The Instructional Calendar is a living document that houses all the major curricular requirements, assessments, and schoolwide events. The Instructional Calendar is complete for the moment, however cha
nges may be made and will be noted.
If you have any requests for additions to the Instructional Calendar, please contact Mr. Magee,
peter.magee@k12.dc.gov, maria.tukeva@k12.dc.gov or your SLC Administrator.
---
This week will see our testing season kick into full swing. First up is our 9th grade team and the ACCESS. Thank you to each of you for you participation in the test integrity training and making sure that your certifications are up-to-date. This test poses unique challenges and you all have been incredible so far! I'd particularly like to shout out Mr. Galvan, Mr. Aguilar and Ms. Belton for their insights as we prepare for this week's assessment.
Please stay tuned to the Instructional Calendar for testing dates that will start occurring rapidly on the other side of February Break.
If you know of students and families in need of assistance, please send the information to our Bulletin, where we will publish opportunities to show love and empathy. Please share these with your networks.
The Blue Engine Co-teaching professional development is still going on.
We will be offering professional development in the Wilson Reading method in March, please see Ms.Ameyaw, if you are interested.
In SLC's, the focus will on an introduction to Design Thinking, and its application to some real opportunities or challenges. In Department, it is suggested that for at least part of the planning time, you use the lens of our Redesign focus on interdisciplinary, relevant projects that provide student choice and voice, as you review and revise GRASPS .
Our Shared Leadership Subcommittee and the Instructional coaches will dig into the data from our Empathy Interviews in ALT team, to further refine the professional development plan.
ALT TEAM
The ALT Team met and participated in a Gallery Walk to look at the responses of students in Empathy Interviews. Members of the team highlighted responses that resonated with them as a need for professional development. The Team will meet again on Tuesday, February 28 at 3:30 pm and the focus will be on MTSS, specifically progress monitoring. On March 7, we will conduct our Mid Year Step back and analysis of progress. All are invited to the ALT Team meetings!
SY22-2023 MIDDLE SCHOOL SGA
---
2023 FAMILY ENGAGEMENT COLLABORATIVE (FEC)
Congratulations to Ms. Farquhar and Mr. Sanchez!
As fellows of the FEC Ms. Farquhar and Mr. Sanchez will join a virtual Professional Learning Community (PLC) where they will learn and share family engagement strategies including relationship building, ongoing communication, and partnering with families on academics. Fellows will also be trained to go on relationship-building home visits with families at home or in the community.
---
KNIGHTS COMPETE AT CLUSTER BEE!
"Buzz, Buzz. At the DCPS cluster spelling bee on Thursday February 9, 2023, our three contestants Charles Boykin, Gedion Erkalo, and Justin Mclean competed. Our knights made it to the third round, Justin made it to be #15 out of 60 contestants. Only the final 8 made it to the regional competition at the ABC studios. Thank You to our Schoolwide champions and PLT Champions. Let's go Spelling Bee knights!"
---
BLACK HISTORY MONTH PROGRAM LOGISTICS
Program Logistics for Middle School- Wednesday, Feb 15th
Grade 6............9:10am
LOGISTICS:
9:00am: Grade 6 students called down to Auditorium
10:10am: Grade 6 Transitions to Advisory
1:00pm: Grade 7 students called down to Auditorium
1:05pm: Grade 8 students called down to Auditorium
2:15pm: Students transition to 4th period.
Program Logistics for High School- Thursday Feb 16th
Grades 9 & 11............9:10am
Grades10 & 12..........11:10am
LOGISTICS
9:00am: (period 1) Grade 9 students called down to Auditorium
9:05am: Grade 11 students called down to Auditorium
10:10am: Grade 9 and 11 students TRANSITION to Advisory
10:40am: ALL students transition NORMALLY to 2nd Period
11:00am: Grade 10 students called down to Auditorium
11:05am: Grade 12 students called down to Auditorium
12:00: Grade 10 TRANSITIONS to 1st LUNCH + Grade 12 TRANSITIONS to 3rd Period
EVENING SHOW- THURSDAY FEB 16th will begin at 5:00 pm
Student Activities Coordinator
P: (202)-939-7700 E: devin.whitney@k12.dc.gov

My Project
In this literature circles unit, students will practice comparing and contrasting in order to answer the question: is the high school canon universal, or do the stories that mean to the most of us reflect our own lives and experiences? Students will investigate how non-white authors reimagine canonical texts such as Frankenstein and Pride & Prejudice through a social justice lens. In a graphic novel, Frankenstein is reimagined as a grieving mother who uses science to resurrect her murdered son in the wake of police brutality. Similarly, the creature is imagined in a contemporary novel as being composed of the body parts of murdered Iraqi citizens seeking revenge after the War Against Terror. Similarly, the contemporary retellings of Pride & Prejudice situate Elizabeth Bennet in Brooklyn as an Afro Latina teenager fed up with gentrifiers changing her neighborhood, and as a Pakistani school teacher frustrated by regressive cultural expectation that she must marry to be of value.
Food is fuel! As a school counselor, often times my students come to me unable to focus because they are hungry and I do not have snacks to provide them. Frequently they choose not to eat lunch due to not liking the options presented to them. Please donate to my project to ensure they are able to get a quick snack and return back to class and learn. These children are resilient and focused, please help me make sure they are feed too! They deserve a chance. Even though these are only snacks, every little bit counts.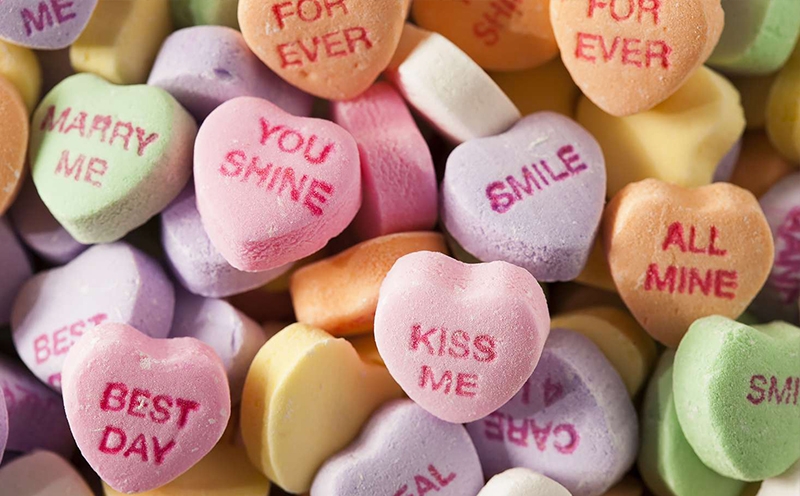 Dionne Warwick was born in East Orange, New Jersey, on December 12, 1940. The oldest of three siblings, Warwick was raised in a deeply religious and musical family. In 1959, Warwick received a music scholarship to the University of Hartford in Connecticut. During a session with The Drifters, music conductor and composer Burt Bacharach heard her unique voice. Warwick signed a recording contract in 1962 and her first single, "Don't Make Me Over," was a hit, attracting both R&B and pop audiences. From 1963 to 1966, Warwick achieved unprecedented success by becoming the first crossover artist to have a dozen consecutive Top 100 hits.
In 1968, Warwick became the first African American solo female artist to receive a Grammy for "Do You Know the Way to San Jose." By 1970, she had recorded thirty hit singles, close to twenty best-selling albums and received a second Grammy for the album I'll Never Fall In Love Again. Warwick has used her fame and influence to support causes close to her heart. A tireless activist, Warwick has served as the U.S. ambassador of health, a post that she held through both the Ronald Reagan and George Bush administrations. As one of the first artists to heighten public awareness of the AIDS epidemic, Warwick's concerted efforts raised millions of dollars.
---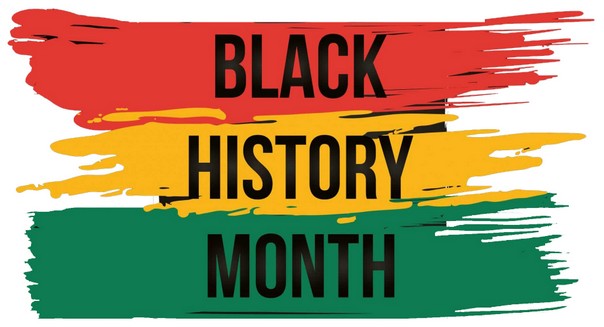 Happy Black History Month!!!!
This week we challenge everyone to share or create dialogue around the positive contributions to history from the African/Black American Culture. How have these contributions impacted your life or way of thinking?
School Culture Updates, Events and Shoutouts
Black History Program February 15th (Middle School) & February 16th (High School)

If there are any teachers who would like to sponsor any student club/org you can do so by sending an email to Mr. Whitney (devin.whitney@k12.dc.gov). There is a stipend available for student activities!
The Culture Team will be conducting RANDOM hall sweeps daily

. Teachers, please lock your doors after the bell and redirect students to see a Culture Team member or AP for a pass. Please be sure to document their attendance and contact parents.

Remember, any students without passes will be sent back to classes immediately. PLEASE PROVIDE STUDENTS WITH PASSES. There should not be any passes given during the FIRST 15 AND LAST 15 MINUTES OF CLASS.

Passes should NO longer be provided during Advisory. (Emergencies Only).

We have seen excessive hall walking during this period. To maximize the opportunity in Advisory students would benefit more in class.
UPCOMING PBIS INCENTIVES
(Please note that this schedule is tentative and is subject to change at the discretion of Culture Team Leaders.)
FEBRUARY 17th – MOVIE
Students must have $350 in Kickboard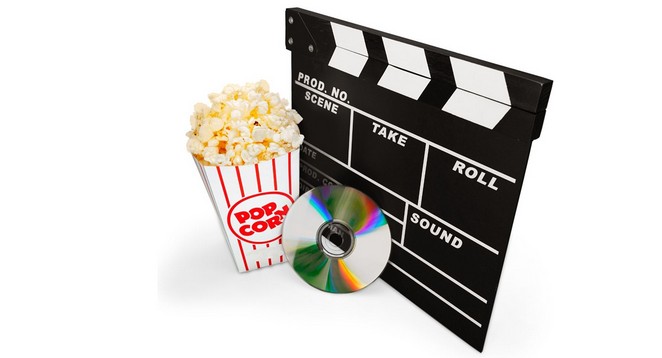 PBIS
Reminders and Celebrations

Teacher All-Stars (
500 + Highest Interactions from 01/30-02/05
)
Michael Schroeder (1440)

Sandra Garcia Pinilla (1328)

Katelynn Reyes (1065)

Keegan Brush (951)

Dwight Simon (674)

Maria Borrego (669)

Andoni Bujan (649)

Justin Johnson (630)

Eriko Yamashita Puglia (526)
Currently, we have less than 50% participation in staff rewarding students with Kickboard points. Remember, Kickboard helps to build positive classroom culture and should be integrated in your classroom incentives, norms and strategies to manage your classroom.
15 interactions per class and 45 interactions per day


DO NOT deduct student dollars




Do not attempt to inflate the day of the incentive




Use the first 15 and last 15 of class to give dollars




Create in-class incentives (Do not deduct dollars)



---
STAFF RESOURCES AND PROFESSIONAL DEVELOPMENT OPPORTUNITIES
Here is the presentation from the

Culture Reset PD

led by Deans last week

Culture Reset _Winter 2023.pptx

Please send any questions to any member of the Dean Team. (Henderson/Bellido-HS and Williams/Iglesias-MS)
Check out this video with some great classroom management practices. Sometimes we need reminders of the basics.

https://youtu.be/LdF5ry5g5-w
Reminder: Please bookmark this link for future behavioral referrals:
Use this form to recognize students for Student of the Week and Month:
Athletics are an integral part of the educational program and a means to accomplish the goals of education. Our athletic program exists for the welfare of students and the contributions it makes to their educational experience. Athletic participation builds self-esteem and confidence and provides the necessary tools for success. The interaction between individuals on the fields of sport teaches students the value of teamwork, while developing the proper competitive spirit, combined with a sense of fairness.
CHEC WRESTLING TEAMS PRACTICE FOR CHAMPIONSHIPS
Athletics are an integral part of the educational program and a means to accomplish the goals of education. Our athletic program exists for the welfare of students and the contributions it makes to their educational experience. Athletic participation builds self-esteem and confidence and provides the necessary tools for success. The interaction between individuals on the fields of sport teaches students the value of teamwork, while developing the proper competitive spirit, combined with a sense of fairness.
The high school bowling team defeated Anacostia. The HS wrestling team tied Jackson Reed and lost to HD Woodson.
MONDAY:
HS Wrestling Championships at HD Woodson @ 4:00
WEDNESDAY

To participate in sports, including tryouts, students must complete participation paperwork and upload their physical via https://www.thedciaa.com/participation-forms.
Anyone with questions, should contact the CHEC athletic director, Coach A in room D236, or via email at desmond.alexander@k12.dc.gov.
It is too late to join fall sports.
Spring sports practice begins February 15th
---
Desmond Alexander, CAA
Columbia Heights Educational Campus
Bell/Lincoln Multicultural Schools
(202)939-7700 Ext: 5207 (office)