MS. RAMIREZ AND MR. ESCOBAR
TUESDAY,
JANUARY 10
, 2023
WEDNESDAY,
JANUARY 11
, 2023
Departmental Planning Period Meetings
THURSDAY,
JANUARY 12
, 2023
Departmental Planning Period Meetings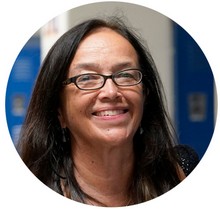 ---
This week's focus is on the big idea of our Redesign – "We are Designers of our Learning and Experiences."
When we first adopted portfolio assessment schoolwide, over 15 years ago, our intent was to create a way to assess learning that was student centered, by designing projects aligned to social justice and to academic standards, that would capture student interest and engagement. As the years have gone by, we are seeing the need to revitalize this process, by broadening and improving the design process to include the users – the students and their families.
We experimented with co-designing two summers ago with our Curriculum Development Institute, and gained valuable experience in actually designing projects with students and parents. Now, as part of our XQ Redesign, we aspire to refine our process even more. In one and a half weeks, we will have portfolio presentations. Let's use a designer's approach for this round, and use them as a tool for learning how to improve.
Think for a moment - What are you excited about seeing and hearing students do this week? What projects are you really looking forward to seeing students work on and talk about this week? How familiar are you with all of the projects your students are working on in their classes? Take a minute this evening or tomorrow morning, and set an intention to visit a particular class other than your own, working on a project that you find interesting and important.
Now, think about how to get parents and students excited about portfolio presentations, which are intended to be a celebration of learning.
• Send out Kinvo or Remind messages to parents highlighting a project/GRASPS you are excited about.
• Have students in advisory send emails to their parents about their presentations and how much they want them to come and see their projects.
• Reach out with individual Kinvos to parents of students you really want to highlight and support – those who are showing great improvement or who have developed some compelling ideas.
• Plan to get feedback from parents on what they find interesting about the projects, and what projects they would like to see.
If we think as designers, everything we do becomes an opportunity to learn and improve. Thank you
Thank you for all you do!
XQ REDESIGN UPDATE

The two Innovation Teams, Interdisciplinary Projects, and Food Equity, will meet this Tuesday, to review the feedback from the Charette, and further refine their prototypes. They will then present to SLC's on a schedule, so that all can be aware of the work completed by these teams and its relevance to our overall redesign.
As a follow up to our last ALT Team meeting, and as a way to align our Redesign efforts with our current action planning, we will incorporate redesign planning into our CSP, and into our ALT Team meetings.
We will also be engaging in a schoolwide revision and redesign of our mission statement, in order to make sure it reflects what stakeholders want and need.
We encourage all staff members to take a free, on line course, called "Design Thinking for the Greater Good."
The course takes about 8 to 10 hours, at your own pace, and is free and on line. Please sign up in the form below if you want to engage in this professional development opportunity. You can do it on your own schedule!
Design Thinking for the Greater Good: Innovation in the Social Sector
We will offer Admin Premium to all who complete the course, and will be forming study groups of those who engage in the course.
If you would like to sign up of these study groups, please fill out the attached form.
Shout out to Dr. Brown, Ms. Lainez, Ms. Planter, Ms. Weiss, and Ms. Peddyreddy who have finished the course already! The entire Admin team is taking the course as well. If you have identified a problem you would like help in addressing through the design thinking process, please send a description of the problem. If you are interested in one of the innovations, please contact Maria Tukeva, Principal, Ms. Krishunda Penn Pearson, Redesign Director, your SLC Administrator, or any member of the XQ Redesign Team. Please join the Redesign Team, and please reach out to interested students or parents!
Shout out to Ms. Zuccarello, Ms. Cates Bristol, Ms. Nimer, Ms. Inamura, Mr. Zinzarella, and all members of the Equity Team for an amazing Courageous Conversations experience on Thursday!

Shout out to all who supported re-entry and Test to Return!
---
MS. ALVARADO'S MATH
CLASS
It is the eighth week of the Second Advisory, and there are one and a half weeks until the end of the term and Portfolio Presentations. Final exams are this week, and Portfolios will be presented on January 19th and 20th. Please see above for suggestions on how to make this a celebration. Students should be completing and reflecting on their GRASPS, so they will be able to present with confidence and pride at the end of the advisory. Please engage students in practicing and organizing their materials so they are ready to present.
The Instructional Calendar is a living document that houses all the major curricular requirements, assessments, and schoolwide events. The Instructional Calendar is complete for the moment, however changes may be made and will be noted. If you have any requests for additions to the Instructional Calendar, please contact Mr. Magee,peter.magee@k12.dc.gov, maria.tukeva@k12.dc.gov or your SLC Administrator.
---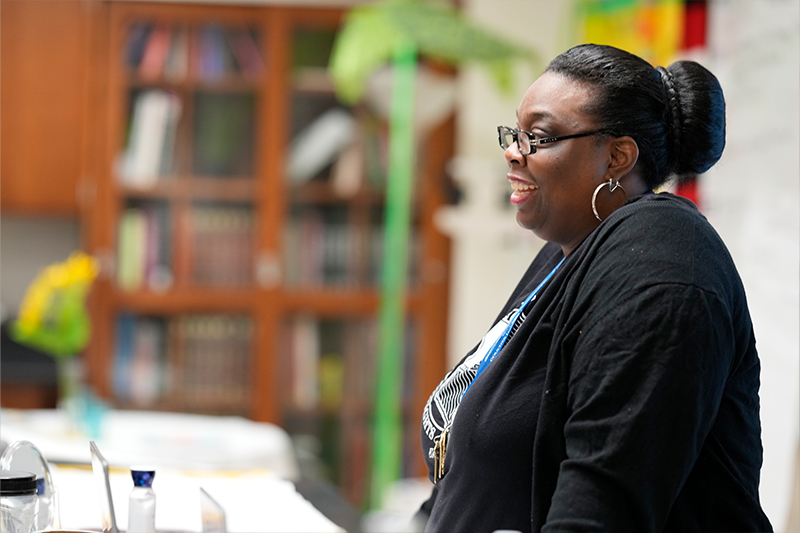 Hello and Happy New Year,
We hope you have had a restful and peaceful break. Taking a break is really good for your mental health. When you take a break, the neurons, and the axons along with the dendrites in your brain have time to repair itself and heal any wounds or torn nerves in the body. Your body always needs to repair itself and taking a break does that mentally, emotionally, and physically. It is great to see you in this New Year! Happy New Year to you, and may there be many more.
To Live, To Learn, To Love!
For high school students, please look out for advisory lessons in the coming weeks that will afford students the opportunity to reflect on, and set goals around, their SAT and PSAT results. Additionally, AP teachers should look out for correspondence from Mr. Pyram and Mr. Jones regarding the administration of practice AP exams in non-AP English courses.
Our Shared Leadership Subcommittee and the Instructional coaches on the ALT Team are working on developing a PD plan for the year. Please see the Design Thinking PD opportunity in the XQ section of the bulletin!
ALT TEAM
The ALT Team met before break and reviewed data and information on the first advisory. Survey. The next ALT team meeting will be Tuesday, January 10 at 3:30 pm
Spread the word. Apply Now!!! The Cooke Undergraduate Transfer Scholarship Application is open for community college students looking to transfer to a 4-year university next fall.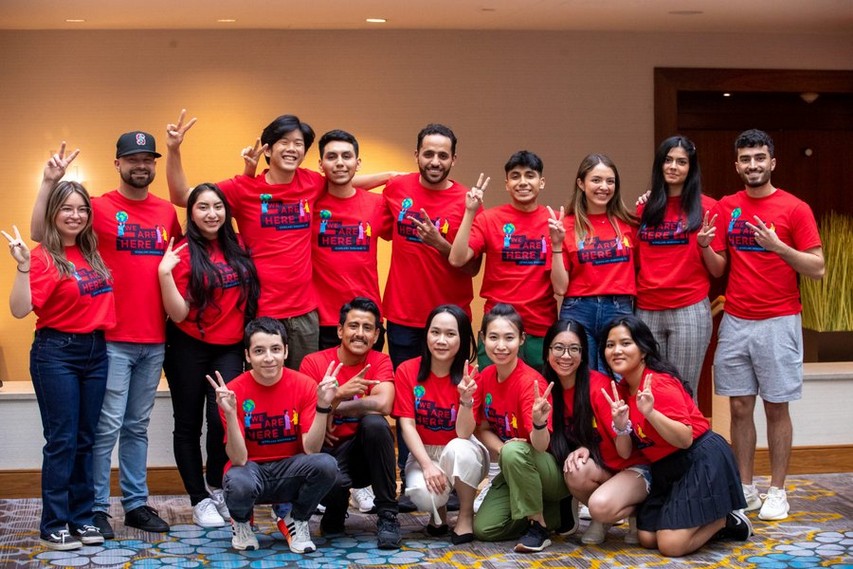 This life-changing scholarship program awards community college students who are transferring to a four-year college in fall 2023 up to $55,000 per year to complete their bachelor's degree, as well as personalized advising, career counseling, and more. The application deadline is January 12, 2023.
---

My high school students have been working for two years to begin a drama club. Ready to tackle their first play the students are seeking a system to allow them to use stage microphones. From writing and producing to staging, costumes and sound - the drama club is entirely student run. These students are looking for resources to build better productions, not just for today but for the future as well. Students noticed a gap in after school activities that supported the arts and performance skills at our school. They came to me with detailed plans, promotional materials and even by-laws. In my time teaching I've never met students more passionate and motivated to improve their school community. By supporting them you will be helping teach young people that anything is possible when they put their minds and hearts in it.
My Project
Our high school Girls Cross Country and Track and Field Team need shelter for the XC and Track and Field meets. The tent and the waterproof floor tarp will allow the team to comfortably rest before their rainy XC or sunny outdoor track events . The joggers would allow them to have a warm up gear that would substitute the thick and uncomfortable track pants of their uniforms. Considering that most of the athletics' school budget is dedicated to other sports such as soccer or football, my athletes would greatly appreciate your generous contribution.
My students are a wonderful group of high school kids from Central America and the Dominican Republic. 90% of students at my school are language learners; many have recently arrived in the US and are learning English as a new language, while others are learning Spanish, French, or Japanese as a second language. We are a dual language community that works for social justice and strives to exhibit pride, poise, and perseverance.
The ability to practice speaking and listening skills independently and outside of the classroom is a crucial part of language development and a big boost towards mastery of the four domains (listening, speaking, reading and writing).
These headphones are intended specifically for students to record themselves holding a conversation with each other in English or responding to a pre-recorded open ended prompt. This will allow me to effectively grade their proficiency level when they respond or engage in a real life talking situation. Having their voices recorded will also allow us to have a measure of their start, mid-year, and end of the year progress in speaking proficiency.
With headphones students are able to practice pronunciation that is tailored for them without disturbing their other classmates. Students will get a chance to interact with the target language at their own pace with the ease of headphones.
This is my first year as a special education math teacher and I want to make sure I can support my students with special needs who are below the basic level of proficiency in mathematics. I plan to use the iPad and Apple Pencil to create interactive lessons and videos for my students to be able to utilize both in the classroom and working on their own at home. Working in a co-taught setting, it is important for me to create diverse lessons to reach all of the learning styles I see each day. I find that they learn and understand the content more if the videos were done by their own teacher. Technologies using an iPad and Apple pencil can help me fulfill this goal. Help me give my students (general education and special education students) the interactive lessons, math tutorials, and resources that they deserve each day.

PLEASE ENJOY THE "SONG OF THE WEEK"...
I GOTTA FEELING - BLACK EYE PEAS
We got a feeling that this week is going to be a GOOD WEEK!!!!
Hopefully, everyone enjoyed the weekend and got much needed rest. During this next week, we want to drive the BASICS hard and with fidelity. Please remember to re-iterate the norms to reset your classroom culture. Here are the top norms to focus on:
CHEC 5 for Classroom Management
Step 1: Redirections w/ Positive Narration
Step 3: Reflection w/Activity
Step 4: Call Home & Classroom Restorative Consequence
Step 5: Send Referral (Must Call Parent)
*If a student is removed from class, the student must participate in a RJ circle with their teacher. Please reach out to a respective Dean for support.
3 - Step Tardy Process
1. Teacher- Student Conference -
Problem
solve w/ student, discuss cause for tardiness and decide on different actions the student could take to produce a different result.
2. Call Guardian -
Discuss tardiness concerns and create an intervention plan with Guardian.
Tardy Reflection Sheet
3. Referral to Culture Team -
Students participate in reflective time that includes making up academic time loss. (Reflective meeting, community service, etc.)
15/15 Rule (First and last 15 minutes)
Please remember that students
SHOULD NOT
be
permitted
to be excused from classe
s during the
FIRST 15 MINUTES and LAST 15 MINUTES,
unless it is an emergen
cy.
Students MUST HAVE A PASS to transition in the halls after the bell has rung. If a student does not have a pass they will be sent back to class. Teachers are expected to write a pass every time they have given a student permission to leave the classroom.
Please note the DATE, TIME OUT AND DESTINATION on passes.
School Culture Updates, Events and Shoutouts
We will resume Attention Meetings on January 9th. Please use this form: Attention Meeting Support Schedule.docx to sign up for supporting meetings.

THANK

YOU MS. JESSIE

, MS. PUGH, LEWIS, MS.

MOORE, MS. HANLON,

MS. WARD AND

MS.

KAHASAY FOR

SIGNING UP TO SUPPORT

The Dean Team will be joining your PLTs in the next weeks to discuss the culture reset.

Dean's will present to MS teachers on 1/17 and 9

th

and 10

th

grade teachers on 1/18

The Culture Team will be conducting hall sweeps. (Specifically, PLT/Advisory, 2nd period, and 4th period) Teachers, please lock your doors after the bell and redirect students to see a Culture Team member or AP for a pass. Please be sure to document their attendance and contact parents.
---
(Please note that this schedule is tentative and is subject to change at the discretion of Culture Team Leaders.)
Below are
Tentative
Incentives for January 2023!
JANUARY 13TH – CELL PHONE INCENTIVE (WITH $350 KICKBOARD)
JANUARY 27TH –PIZZA PARTY (FOR TOP 20/PP GL KICKBOARD STUDENTS)
PBIS
Reminders and Celebrations

Teacher All-Stars (500 + Highest
Interactions from 01/02-01/08)
Tevin Simard (1015)

Latrice Quickley (741)

Desepe De Vargas (622)

Dwight Simon (592)

Keegan Brush (514)
Currently, we have less than 50% participation in staff rewarding students with Kickboard points. Remember, Kickboard helps to build positive classroom culture and should be integrated in your classroom incentives, norms and strategies to manage your classroom.
15 interactions per class and 45 interactions per day


DO NOT deduct student dollars




Do not attempt to inflate the day of the incentive




Use the first 15 and last 15 of class to give dollars




Create in-class incentives (Do not deduct dollars)



---
STAFF RESOURCES AND PROFESSIONAL DEVELOPMENT OPPORTUNITIES
Here are some resources to help you facilitate circles in your classrooms and SEL:
Circles in the classroom can be used for community-building, instruction, collective problem solving, and even conflict resolution. The circle offers an opportunity for youth to take an active role in creating a safe and supportive space in their own classroom. The circle gives equal opportunity for all to listen, contribute, and practice social emotional skills.
Restorative Practices: Circles in the Classroom
Reminder: Please bookmark this link for future behavioral referrals:
Use this form to recognize students for Student of the Week and Month:
Athletics are an integral part of the educational program and a means to accomplish the goals of education. Our athletic program exists for the welfare of students and the contributions it makes to their educational experience. Athletic participation builds self-esteem and confidence and provides the necessary tools for success. The interaction between individuals on the fields of sport teaches students the value of teamwork, while developing the proper competitive spirit, combined with a sense of fairness.
The middle school boys basketball team defeated Oyster Adams. The middle school girls basketball team lost to Oyster Adams. The HS wrestling team defeated Ballou & Roosevelt in a tri-match. The JV boys basketball team defeated Banneker but lost to Bard. The varsity girls basketball team defeated Bard but lost to Banneker. The varsity boys basketball team lost to Banneker and Bard.
MONDAY:
JVBB vs. Cardozo at Cardozo @ 5:00
VBB vs. Cardozo at Cardozo @ 7:00
TUESDAY

MSGB vs. MacFarland at CHEC @ 4:45
HS Swim Meet at HD Woodson @ 5:00
MSBB vs. MacFarland at CHEC @ 6:00
WEDNESDAY

MS Indoor Track Meet at PG Sports & Learning Complex @ 11:00
HS Indoor Track Meet #1 at PG Sports & Learning Complex @ 3:00
JVB vs. Coolidge at CHEC @ 4:00
VGB vs. Coolidge at CHEC @ 5:30
VBB vs. Coolidge at CHEC @ 7:30
THURSDAY:

HS Wrestling Match #3 (Jackson-Reed & HD Woodson) at CHEC @ 4:00
HS Bowling Match #1 at Bolling AFB @ 4:00
MSGB vs. Hardy at Hardy @ 4:45
MSBB vs. Hardy at Hardy @ 6:00
FRIDAY:
SATURDAY:
MS Wrestling Match #3 at Johnson @ 9:00am
DCIAA Cheer Showcase at Coolidge @ 11:00am
---
Desmond Alexander, CAA
Columbia Heights Educational Campus
Bell/Lincoln Multicultural Schools
(202)939-7700 Ext: 5207 (office)