BELL FOOTBALL SHINES: BRINGS
HOME
DCIAA GRAVY BOWL CHAMPIONSHIP
HAPPY HANNUKAH! HANNUKAH,
THE FESTIVAL OF LIGHTS, BEGINS NOV. 28 THRU DEC. 6
WEEK OF NOV. 29, 2021

ALT Team Meeting 3:45 – High School Library and Virtual
Faculty Meeting 3:45 pm – Virtual on TEAMS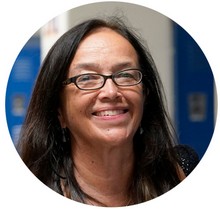 ---
NOVEMBER 29, 2021: THIS WEEK'S FOCUS
This week, the focus is on the phrase from the mission which states, "We trust one another to continually improve our practices." On November 16, CHEC hosted a visit from members of the Office of Teaching and Learning, with the goal of establishing dialogue and collaboration between that office and the schools. The OTL team visited about 25 classes, then engaged in a conversation with the visited teachers (the teachers visited are listed in Shout Outs). They provided feedback on what they saw, and also listened to teacher ideas and concerns.
Below are the comments from Chief Corie Colgan and members of the team.
"I want to thank you for hosting our leadership team at CHEC this week. We had a wonderful time and were impressed with your students, teachers and leadership! I know there was a chance to debrief on the day of, but I also wanted to share a few additional reflections from the team today. I think they reflect how meaningful the visit was for us—we really appreciated it!"
I was excited to see the CHEC's leadership and staff commitment to creating an inclusive environment for students with disabilities. The school and staff have the right mindset around the importance and benefits of inclusion- based practices for all students, not just students with disabilities. I was impressed how all teachers modify the instruction, support student choice, and infuse SEL. Thank you for allowing the space for teachers to share their challenges so central office can support teachers in an impactful manner. (Regina Grimmett)



In talking with the CHEC team,…] we heard that this has been an especially challenging start of school, with students needing significant support for acclimating to structure and navigating conflict, as well as a larger spread of academic needs within classes. Teachers shared the need for flexibility in pacing and assessment, and even in the structure of the school week, to allow them to act in the spirit of MTSS and meet individual student needs. (

Karen Cole)



It was exciting to see the collaboration between the ELA and SLA teachers and the connections being made to content across languages. I would love to learn more about the UBD plan for the courses and the weekly planning that supports this collaboration. I also greatly enjoyed meeting the MS students taking Italian and would love to come back to see their class in action. (Liz Sauler)



I appreciated meeting with the Italian-class middle grades student panel and, across all the classrooms visited, witnessing students' high levels of engagement. In meeting with teachers after the learning walk, one thing that was reinforced was how important two-way, honest feedback is to the partnership between central services and our schools. We can only get stronger at the curriculum we produce, the guidance we share, and the PD we provide when we continually elevate the voices and experiences of our teachers and students. I'd love to dig in more to some of the comments that were shared, with the aim to better leverage our content and curriculum team in partnering with the school in developing both technical and adaptive solutions. (Anthony Hiller)



I appreciated the invitation to join the learning walk and visit classrooms to see instruction (close reading in English 10, Kahoot quiz on proving triangles congruent in geometry). Having teachers share their perspectives of what is going well and challenges they are facing was also helpful. From my professional learning perspective, I heard the need to differentiate PD Day opportunities and a desire for coaching cycles to improve practice (an element included in LEAP, but not consistently implemented in all schools or in the context of the current school year). I would like to follow-up with LEAP leaders at CHEC to get their perspective on how LEAP is working this year. (Tobias Jacoby)"



---
COVID 19 UPDATES
The COVID 19 SERT Team will meet again on Tuesday, December 7, at 3:45 in the High School Library and virtually.
Update on Testing and Cases:
Since the last update, we tested over 300 students, and there have been two additional self reported positive cases. This week our testing day is Tuesday, and we must test again 30%, or 460 students.
We must continually reinforce proper wearing of masks – we will reintroduce our COVID 19 prevention videos, our student health ambassadors will be visiting classes to support adherence to all norms and protocols.




Limiting unnecessary passes for students is critical to limiting transmission. The Agenda book is the only pass, and it must be signed and dated.
---
SHOUT OUTS
Shout out to Ms. Bruemmer and Mr. Aguilar for coordinating WIDA testing in middle school and high school! Shout out to all team members who have been supporting this important test!




Kudos to Ms. Patterson and the Student Health Ambassadors for their wonderful presentations on COVID 19 prevention to all CHEC classes!




Shout out to Ms. Savage, Ms. Spinks, Ms. Penn, Ms. Lopez and the Blueprint for a great College Application Block Party!




Kudos to all teachers who welcomed members of the Office of Teaching and Learning into the classrooms for the Learning Walk – Ms. Warren/Ms. Hogan, Mr. Hunter/Ms. Fado, Dr. Barnett, Mr. Alvarado, Ms. Alvarado, Mr. Arabian, Ms. Nakpil, Dr. Emilius, Ms. Malcolm, Mr. Perry, Ms. Joseph, Ms. Kamal, Ms. Patterson, Mr. Talarico/Ms. Cummings, Ms. Patterson, Ms. Peddyreddy, Mr. Schutt, Ms. Mintz/Nunez, Mr. Schroeder, Ms. Velasquez, and Ms. Divetta! The OTL team gave very positive feedback on the level of student engagement, differentiation and intentional scaffolds, and co-teaching model!




Shout out to the Local School Advisory Team for meeting and discussing the need to achieve equity for our school budget!




Shout out to all teachers and coordinators of our Acceleration Academy!




Kudos to the District Church, Pankaj, and the SGA and SGA advisors Mr. Molina, Ms. Nunez and Mr. Rosenberg, for coordinating our American Education Week luncheon!




Kudos to the Football Team for a hard fought game in the State Championship Game! Although they did not win, they fought hard and showed pride, poise and perseverance! securing a spot in the Gravy Bowl Championship Game!




Shout out to the Dean Team for another great asymptomatic Testing!




Shout out to Pankaj and the Ops team for our COVID 19 and other Vaccination clinics!
---
WE HAVE A RECOGNITION! HONORED TEACHERS PARTNERSHIP CONTINUES THIS YEAR!
Columbia Heights Education Campus's great teachers deserve to be recognized! We're proud to partner with Honored Schools again this year to do just that! Go to HonoredSchools.org to tell Columbia Heights Education Campus teachers how they've made a difference. Please share this with parents and students! Once recognized, teachers get an email with your recognition story and we'll celebrate them! Last year our very own Ms. Ramirez won the Life-Changing Teacher Award and a $5,000 cash award!
MS. LAINEZ' EARLY CHILDHOOD DEV. CLASS EXPERIENCES OUTDOOR LEARNING
Ms. Lainez runs CHEC's Early Childhood Development Associates Program (CDA), a
certificate program to train students for work in child care centers
We are now entering the fourth week of the second advisory, and believe it or not, Progress Reports are already due by COB on December 7th. In order to ensure that students are receiving sufficient feedback on their work and are able to review and revise according to the feedback, they should be well into the production of the first GRASPS of the second advisory.
The feedback from the OTL visit
Thank you to all who attended the follow up meeting on the Impact EP Self reflection pilot. Based on the additional feedback, CHEC will provide four options of feedback forms that can be used. Details on the forms will be coming soon from the Impact Office. We look forward to a reflective and beneficial process for all.
The Instructional Calendar is a living document that houses all the major curricular requirements, assessments, and schoolwide events. The Instructional Calendar is complete for the moment, however changes may be made and will be noted. If you have any requests for additions to the Instructional Calendar, please contact Mr. Magee, peter.magee@k12.dc.gov, or your SLC Administrator.
TRINITY UNIVERSITY COMES TO VISIT:
STUDENTS CELEBRATE ACCEPTANCE OFFERS
Book Club for Kids podcast host, Kitty Felde, shared the links to her latest podcast featuring CHEC Lincoln students:

What does it mean to be an ally? How do you confront racism face to face? What's it like to be the child of an immigrant? And can food bring people together? We talk about it all with a trio of students from Columbia Heights Educational Campus in Washington, DC. Writers Saadia Faruqi and Laura Shovan answer questions about writers block from our readers. Our celebrity reader is USA Today journalist Tami Abdollah. Kitty Felde is host.
Schedule Library Visits and Collaborations
Email angela.falkenberg@k12.dc.gov or call extension 4018 to schedule Library Visits and/or lesson collaborations. These collaborations include co-teaching, resource curations, reading promotions, GRASP assistance, etc.
Columbia Heights EC - Lincoln MS
DONORS CHOOSE - MS. CARINO HAS A NEWLY FUNDED PROJECT FOR HER STUDENTS!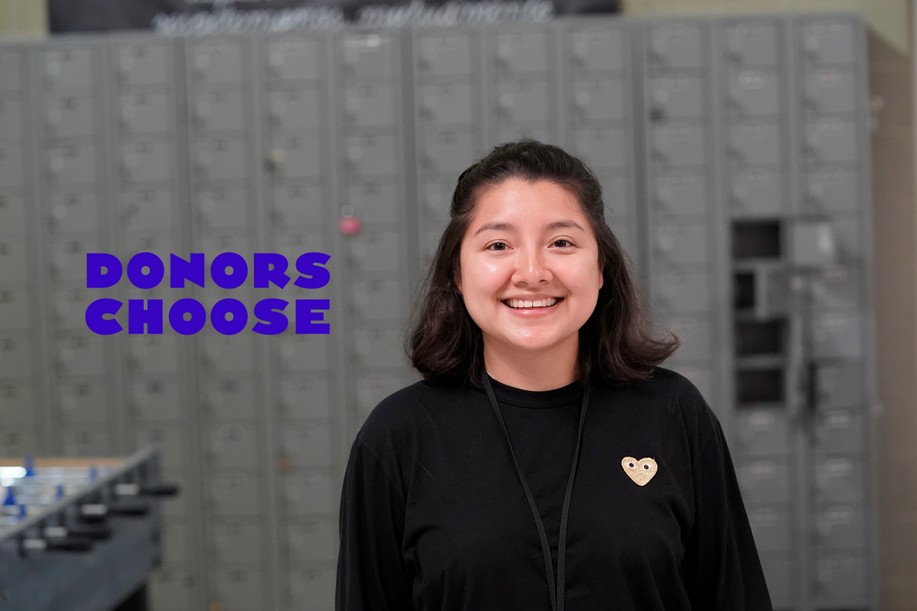 My Students

My students need to use creative expression as a coping technique to manage their moods, hold a sacred space whilst in school, promote a positive healing school culture, and celebrate our school's diverse ethnic and cultural experiences.
My students have trauma histories and/or other mental health challenges that I hope are empowered by experiences and opportunities to jump into self-expression.
.
My Project
These materials will create a rich experience to process the loss of someone special. Students also lived during a pandemic that made drastic changes to their lives. All of our students who enter the mental health wing state that they are having difficulty processing the worldwide change. The most expensive item on this list is the acrylic paint, this paint will be used to decorate their memory boxes. All items will be used for different activities that are used to process their loss. These groups are bilingual to target our diverse cultures.
The DonorsChoose team
P.S. Check out your school page at DonorsChoose to see all the teachers posting projects from your school. You can trade tips and tricks with colleagues to get your projects funded