SGA HOSTS SPECIAL APPRECIATION
LUNCHEON FOR CUSTODIAL STAFF
CHEC CELEBRATES NATIVE AMERICAN HERITAGE MONTH
WEEK OF NOV. 15, 2021

Monday, Nov. 15, 2021

Grades due for all classes by close of business
OTL Classroom visits and Debrief 9-11 am
LSAT Team Meeting 3:45 pm
SERT COVID 19 Team Meeting 3:45 pm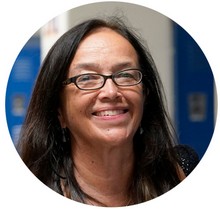 ---
NOVEMBER 15, 2021: THIS WEEK'S FOCUS
This week, American Education Week, the focus is on the phrase from the mission which states, "We trust one another to continually improve our practices." Trust is developed through sharing and celebration. This week, we celebrate every educator in the building, and we take the term educator to mean all who are involved in the education of our young people. This includes every teacher, counselor, administrator, security guard, office staff, custodian, and operations staff in the building. We have all taken on this critical vocation of education, and every word we speak, every gesture, and every interaction, is providing a lesson and example for our students.
What makes our school special, is the respect and care all members show to one another and the team approach we have established and continue to refine. To celebrate American Education Week, we will have a special Educator Luncheon on Thursday, November 18, from 11:00 am to 2:00 pm in the Middle School Library. Please come and break bread with your colleagues, as we celebrate your amazing dedication and work. Thank you CHEC Griffins and Knights, for all you do
---
COVID 19 UPDATES
The COVID 19 SERT Team will meet again on Wednesday, November 17, at 3:45 in the High School Library and virtually.
Update on Testing and Cases:
Since the last update, we tested over 300 students, and there has been one additional positive case. This week our testing day is Tuesday, and we must test again 30%, or 460 students.
We must continually reinforce proper wearing of masks – we will reintroduce our COVID 19 prevention videos, our student health ambassadors will be visiting classes to support adherence to all norms and protocols.




Limiting unnecessary passes for students is critical to limiting transmission. The Agenda book is the only pass, and it must be signed and dated.




We will promote vaccination through our health ambassadors presentations



---
SHOUT OUTS
Shout out to all members of the Ninth and 10th Grade Team for a Great ANET Administration!




Shout out to all teachers and coordinators of our Acceleration Academy!




Shout out to the ALT team for a productive meeting on Tuesday!




Kudos to the SGA and SGA advisors Mr. Molina, Ms. Nunez and Mr. Rosenberg, along with Mr. Pankaj and Mr. Best, for coordinating a luncheon to celebrate the custodial staff!




Kudos to the Football Team for securing a spot in the Gravy Bowl Championship Game!




Shout out to the Dean Team for another great asymptomatic Testing!




Shout out to Pankaj and the Ops team for our COVID 19 and other Vaccination clinics!
---
WE HAVE A RECOGNITION! HONORED TEACHERS PARTNERSHIP CONTINUES THIS YEAR!
Columbia Heights Education Campus's great teachers deserve to be recognized! We're proud to partner with Honored Schools again this year to do just that! Go to HonoredSchools.org to tell Columbia Heights Education Campus teachers how they've made a difference. Please share this with parents and students! Once recognized, teachers get an email with your recognition story and we'll celebrate them! Last year our very own Ms. Ramirez won the Life-Changing Teacher Award and a $5,000 cash award!
CONGRATS FROM HONOREDSCHOOLS.ORG!
Congrats to the five CHEC teachers and staff members who were recognized at HonoredSchools.org.
Honored Schools is a program that recognizes great teachers, elevates student & family voices and creates a consistent culture of teacher appreciation in schools.

From left to right: Bridget Bruggerman, Noel Emillius, Anna Michaels, Sarah Mintz and Jane
Grades are due by COB on Monday, November 15th. It is critical that all grades are submitted by all teachers on time, so that students can get their report cards in a timely fashion. Since we are starting Advisory 2, it is important for students to know how they progressed in Advisory 1, and what they need to do to finish the semester strong. As it is week 2, there should be full engagement in the first GRASPS of the Advisory. This week, on Tuesday, we will be visited by the Office of Teaching in Learning, and will be provided feedback on our instructional model. If you would like your class to be visited, and to receive feedback from OTL, please let M. Tukeva know. If you would like to sit on a teacher panel to give feedback to OTL, on the kinds of support needed, please also advise.
The Instructional Calendar is a living document that houses all the major curricular requirements, assessments, and schoolwide events. The Instructional Calendar is complete for the moment, however changes may be made and will be noted. If you have any requests for additions to the Instructional Calendar, please contact Mr. Magee, peter.magee@k12.dc.gov, or your SLC Administrator.
MASTER GARDENER DR. BAKER ORGANIZES
FALL HARVEST AT CHEC'S SCHOOL GARDEN
Special email to CHEC's college team from DCPS' Ms. Emily Huey

From: Huey, Emily (DCPS) <Emily.Huey@k12.dc.gov>
Sent: Tuesday, November 9, 2021 12:41 PM
To: Diaz, Luis (DCPS) <luis.diaz@k12.dc.gov>; Odom, Hurley (DCPS) <Hurley.Odom@k12.dc.gov>; Iraheta, Evelyn (DCPS) <Evelyn.Iraheta@k12.dc.gov>
Cc: Savage, Ashlie (DCPS) <Ashlie.Savage@k12.dc.gov>
Subject: OSSE Dual Enrollment Application Decisions
OSSE released their spring 2022 dual enrollment decisions today. CHEC had 6 students admitted into the program:
Students received an email from me earlier today with their acceptance notification and next steps to confirm their enrollment. Students must complete the enrollment form (attached) and return it to me by November 16, 2021 to confirm their enrollment for spring 2022 dual enrollment.
Please reach out if you have any questions. Have a great day!
Coordinator, College Prep Programs
College & Career Programs Division
District of Columbia Public Schools
DONORS CHOOSE - MS. NIMER HAS CREATED A NEW FUNDING PROJECT FOR HER STUDENTS!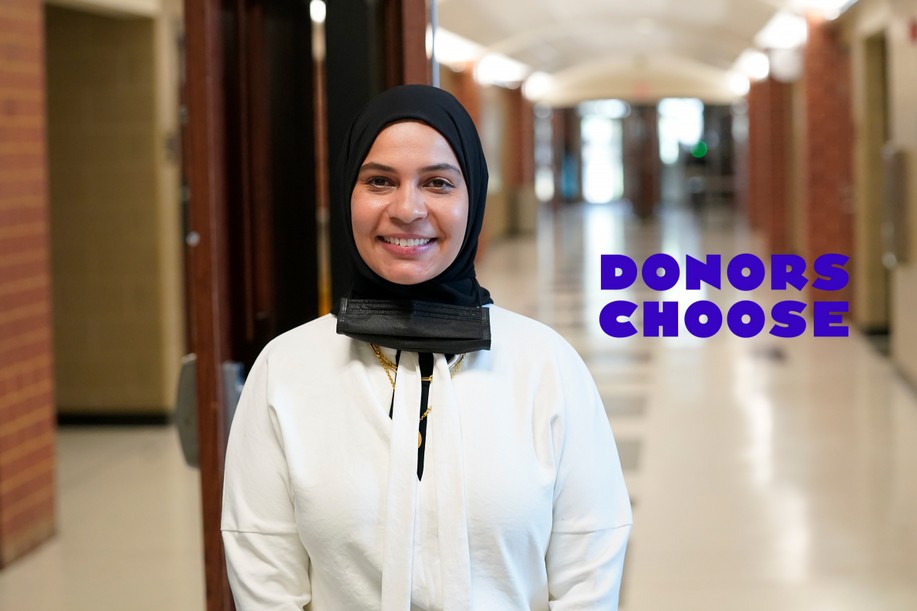 My Students
CHEC is an education campus comprised of LMMS and BMHS located in Columbia Heights, Washington, DC. Our students are 64% Latino, 32% Black, Asian 1%, White 1% and Multiple Races 1%. Students identified as ELL or bilingual is 36% and identified as Special Education is 11%. Our school is a Title I school which means the student base where at least 40% come from low-income families.
My Project
We are DC public school social workers and we are working with a group of students on a mural project. This will be a therapeutic group that will focus on healing and social emotional learning through the process of making art. Our high school and middle school students who will be participating in this group have experienced loss and trauma and will utilize the group as a way to work through their trauma and or loss. During the creation of this mural, we aspire to help our students process and heal through self-expression and exploration.
The DonorsChoose team
P.S. Check out your school page at DonorsChoose to see all the teachers posting projects from your school. You can trade tips and tricks with colleagues to get your projects funded.
LINCOLN LIBRARY CLOSED ON FRIDAYS
Ms. Falkenberg will open and manage the Bell HS Library on Fridays for Bell students and staff until the HS Librarian starts. Please note, book check out will be unavailable to Lincoln MS students during this time. Thanks for your understanding and flexibility. Email angela.falkenberg@k12.dc.gov to schedule HS Library visits.
Schedule Library Visits and Collaborations
Email angela.falkenberg@k12.dc.gov or call extension 4018 to schedule Library Visits and/or lesson collaborations. These collaborations include co-teaching, resource curations, reading promotions, GRASP assistance, etc.
Columbia Heights EC - Lincoln MS