CHEC HOSTS FIRST ASSEMBLY WITH
SENIOR CONVOCATION AND PINNING CEREMONY
ALLADIN DA PRINCE FIRES UP CHEC COMMUNITY
WITH STORY ABOUT HIS JOURNEY TO SUCCESS
WEEK OF NOV. 8, 2021

Tuesday, Nov. 9, 2021

Focus Group on Impact EP Self Reflections for Teachers – 3:45 on TEAMS
Thursday, Nov. 11, 2021

HOLIDAY Veterans Day
No School for Students and Teachers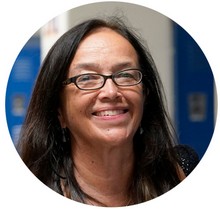 ---
NOVEMBER 8, 2021: THIS WEEK'S FOCUS
This week, the focus is on the phrase from the mission which states, "
All Columbia Heights Education Campus graduates will be prepared to succeed in college, careers and civic life as leaders in the quest for social justice and anti-racism
."
As a school committed to social justice, developing students who are "leaders in the quest for social justice and anti racism, we reflect upon Native American Heritage Month as a time to lift up the first people of this continent, and to acknowledge the every part of what is currently called the United States of America, was belonged to the many tribes of Native American people.
In order to increase our personal knowledge of Native American heritage we can begin to study with our students, about Native American heritage and history in the area we currently live in. The Washington DC, and surrounding Virginia and Maryland areas, are the original home of many recognized tribal nations, and we are indebted and honor them as the true first inhabitants. The following were some of the recognized tribal nations that still live in this area and call this area home:
There is too little information in the established curriculum about the First Nations, and it is our responsibility as educators, to be learners, side by side with our students, of this important history.
---
COVID 19 UPDATES
The COVID 19 SERT Team will meet again on Tuesday, November 16, at 3:45 in the High School Library and virtually.
Update on Testing and Cases:
Since the last update, we have not tested any students, and there have been no additional positive cases. This week our testing day is Tuesday, and we must test 30%, or 460 students.
We must continually reinforce proper wearing of masks – we will reintroduce our COVID 19 prevention videos, our student health ambassadors will be visiting classes to support adherence to all norms and protocols.




Limiting unnecessary passes for students is critical to limiting transmission. The Agenda book is the only pass, and it must be signed and dated.




We will promote vaccination through our health ambassadors presentations



---
SHOUT OUTS
Shout out to all who supported the Senior Convocation and Junior Pinning Ceremony!




Kudos to the Special Education Department for presenting an outstanding professional development on UDL on Thursday! Special recognition to Ms. Cummings, Ms. Freshley and Ms. Harris for facilitating!




Shout out to all members of the Middle School Team for a Great ANET Administration!




Welcome back to our high school librarian, Mr. Christopher Stewart! Shout out to Ms. Falkenberg for holding down the high school library for the first two months! Please contact both librarians so you can enhance your classes!




Shout out to Pankaj and the Ops team for our COVID 19 and other Vaccination clinics!




Kudos again to Dr. Barnett, Mr. Onley, Mr. Jacobs, Ms. Menendez, Mr. Brush, Mr. H. Diaz, and all who supported our amazing Hispanic/LatinX Heritage Assembly!



---
WE HAVE A RECOGNITION! HONORED TEACHERS PARTNERSHIP CONTINUES THIS YEAR!
Columbia Heights Education Campus's great teachers deserve to be recognized! We're proud to partner with Honored Schools again this year to do just that! Go to HonoredSchools.org to tell Columbia Heights Education Campus teachers how they've made a difference. Please share this with parents and students! Once recognized, teachers get an email with your recognition story and we'll celebrate them! Last year our very own Ms. Ramirez won the Life-Changing Teacher Award and a $5,000 cash award!
INSTRUCTON:
WEEK 1 OF ADVISORY 2
We are kicking off Advisory 2! This is a short week, four instructional days. It is the time to introduce and gain engagement in the first GRASPS of the Advisory! Providing time to read the GRASPS, interact, question, activate prior knowledge, and get student feedback on its relevance is a good way to gain investment in the project. In order to give student choice, you can ask students for their ideas about any different ways they might want to approach the GRASPS. For example, if the product is a written product, you can give students a choice of an additional way to demonstrate their depth of understanding, such as a visual depiction, or a piece of creative writing. Asking students how they can provide additional depth to their understanding encourages student engagement. Another way to increase student interest is by asking students to generate their own questions about a project, in addition to the essential question.
---
The Instructional Calendar is a living document that houses all the major curricular requirements, assessments, and schoolwide events. The Instructional Calendar is complete for the moment, however changes may be made and will be noted. If you have any requests for additions to the Instructional Calendar, please contact Mr. Magee,, peter.magee@k12.dc.gov, or your SLC Administrator.
Please view the
Instructional Calendar for 2021-22
here
.
MS. WEISS AND MR. ELLINGSEN TEAM TEACH ARCHERY

GILDAN ULTRA COTTON T-SHIRT SIZES YM-XXXXL
S
UPPORT THE CHEC MUSIC PLAYS ON CAMPAIGN
About this campaign

Please help CHEC Music raise money to repair instruments and buy more instruments by buying a t-shirt or sweatshirt.
CHEC Music has been playing strong for many, many years now, and we are proud to say that we continued growing and performing even through the pandemic. We are back in full swing and need your support to continue to help our aspiring musicians. We never want to turn a student away because we don't have a working instrument for them to use.
LINCOLN LIBRARY CLOSED ON FRIDAYS
Ms. Falkenberg will open and manage the Bell HS Library on Fridays for Bell students and staff until the HS Librarian starts. Please note, book check out will be unavailable to Lincoln MS students during this time. Thanks for your understanding and flexibility. Email angela.falkenberg@k12.dc.gov to schedule HS Library visits.
Schedule Library Visits and Collaborations
Email angela.falkenberg@k12.dc.gov or call extension 4018 to schedule Library Visits and/or lesson collaborations. These collaborations include co-teaching, resource curations, reading promotions, GRASP assistance, etc.
Columbia Heights EC - Lincoln MS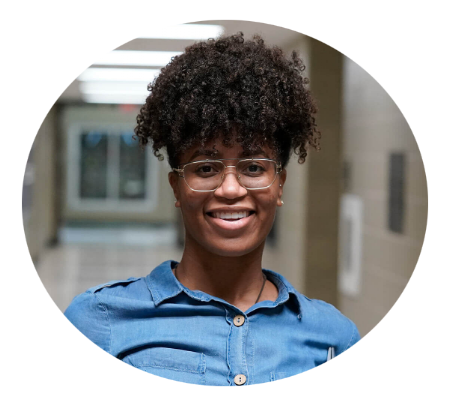 LEALA BOWENS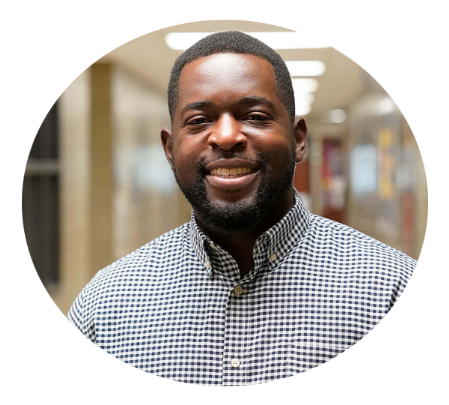 KANEIL WILLIAMS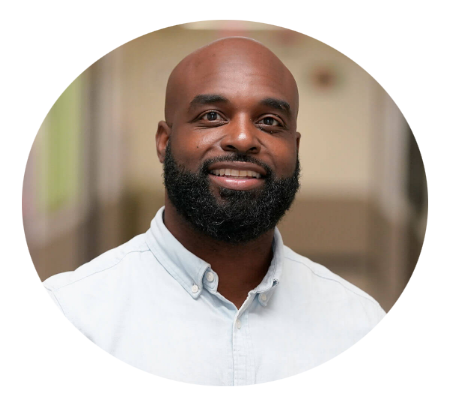 DEWAYNE BOONE
We hope you all are well. The Dean Team is here with more reminders, announcements and resources!
THIS WEEK IS MS SPIRIT WEEK

Monday - "I woke up like this" (Pajama Day)
Tuesday - Rep your team (Wear your favorite team jersey
Wednesday - "Why do you want to be like me?" Twin Day
Friday - Anything you can do I can do better (Class Color Day)
TEACHER RESOURCES
Proactive & Academic Circle Keeping
November 9 @ 4:00 pm - 6:00 pm
Target Audience: Administrators, School Staff, Teachers
Saturday sessions run from 10 a.m. – 12 p.m. with an optional planning hour from 12 p.m – 1 p.m.
According to the U.S. Department of Education, a positive school culture fosters safety; promotes a positive academic, disciplinary, and physical environment; and encourages trusting and caring relationships between adults and students. As schools and communities work toward a common vision of improving school climate, how can schools organize high-quality systems and practices to create consistent outcomes? Join us to examine how restorative justice fits into the Multi-Tiered System of Support (MTSS) framework. Participants will learn how to align practices to the three-tiered framework, use teams to increase efficiency and make data-based decisions, and integrate restorative and MTSS practices to provide support for ALL students.
All professional development sessions use a trauma-informed approach and teach skills and practices that you can implement immediately. We highly encourage participants to join our weekly coaching sessions for a deeper dive into the challenges of implementation and practice. All Fall 2021 sessions will be held virtually on Zoom.
Coaching & Skill Building
November 10 @ 4:00 pm - 5:30 pm
Target Audience: Administrators, School Staff, Teachers, Other Professionals
Are you struggling with a particular restorative practice? Is there a restorative justice plan or project you want some help with? Just wondering where to start? Join this informal session to receive customized coaching from our restorative justice experts! We designed these sessions to support individuals or small groups from a variety of learning communities. Together, we'll focus on primary elements of restorative justice, including family engagement, student engagement, staff engagement, behavior and discipline approach, and content delivery. Get guidance on mindset, facilitation, and developing intervention skills and walk away with pro tips for practical implementation and training.
R.E.I.D (Race, Equity, Incusion & Diversity) & Restorative Justice (Tier 1)
November 13 @ 10:00 am - 12:00 pm
Target Audience: Administrators, School Staff, Teachers
This session runs from 10:00 a.m. to 12:00 p.m. with an optional planning hour from 12:00 p.m. to 1:00 p.m.
R.E.I.D. stands for Race, Equity, Inclusion, and Diversity. This session will examine the impact of racism, inequity, and exclusion on the learning environment. Participants will be trained to develop safe spaces to have courageous conversations using the restorative justice circle process. Circles have their roots in Native American, Aboriginal, African and other indigenous traditions. They prioritize equity, relationship building, sharing, and listening. Connecting in a circle allows for communicating, healing, and genuinely understanding experiences and dynamics around systemic racism and its connection to equity, inclusion, and diversity. Join us to explore culturally relevant pedagogy and discuss key concepts, including systemic racism, bias, prejudice, and more.
Athletics are an integral part of the educational program and a means to accomplish the goals of education. Our athletic program exists for the welfare of students and the contributions it makes to their educational experience. Athletic participation builds self-esteem and confidence and provides the necessary tools for success. The interaction between individuals on the fields of sport teaches students the value of teamwork, while developing the proper competitive spirit, combined with a sense of fairness.
Congratulations to our HS VB team on a great DCIAA season. The HS VB team lost to Wilson in the DCIAA playoff semifinals. The MS VB team defeated Leckie. The HS FB team defeated Ron Brown. DCIAA playoffs begin this week for MS VB and HS FB. State playoffs take this place this week for HS BSOC and HS VB. Winter sports practice have begun.
NOV. 5 RECAP: BELL VS. RON BROWN.
THE SCORE SAYS IT ALL.
CONGRATULATIONS TO CHEC'S 2021 HIGH SCHOOL SOCCER ALL LEAGUE AWARDEES:

GIRLS COACH OF THE YEAR

GIRLS ALL LEAGUE AWARDS
HS BSOC vs. Georgetown Day at Cardozo @ 2:45pm (State Playoffs)
HS VB vs. Sidwell Friends at CHEC @ 5pm (State Playoffs)
HS BSOC State Playoffs con't at Georgetown Day @ 2:45pm
HS VB State Playoffs con't at Banneker @ 5pm
HS VB State Playoffs con't at TBD @ 5pm
HS BSOC State Playoffs con't at TBD @ 2:45
HS VB State Championships TBD
HS FB vs. McKinley Tech at Cardozo @ 6pm (DCIAA playoff semifinals)
HS BSOC State Championship at TBD @ 5pm
To participate in sports, including tryouts, students must complete participation paperwork and upload their physical via https://www.thedciaa.com/participation-forms. Additionally, all student-athletes, who are older than 12, must be vaccinated by November 1st to begin or continue to participate in sports. Anyone with questions, should contact the CHEC athletic director, Coach A in room D236, or via email at desmond.alexander@k12.dc.gov . Winter sports practice begins November 1st.
Winter sports include: