MS. GARCIA-PINILLA AND MS. DEGOLACION
TEAM TEACHING RIOD 8TH GRADE SPANISH LANGUAGE ARTS CLASS
WEEK OF NOV. 1, 2021

Tuesday, November 2, 2021

No School - for teachers or students
Thursday, November 4, 2021

Senior Convocation-Junior Pinning – 10:00 am
November Faculty Meeting 3:45 pm on TEAMS
Friday, November 5, 2021

Term 1 Ends
Half day PD - Half Day Records day for staff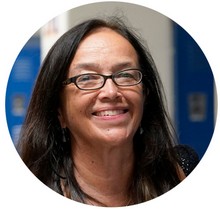 ---
This week, the focus is on the phrase from the mission which states, "All Columbia Heights Education Campus graduates will be prepared to succeed in college, careers and civic life as leaders in the quest for social justice and anti-racism."
This aligns to the Academics Domain, which has as one of its goals:
By June 2022, 100% of all graduating seniors will apply to post-secondary education aligned to their career goals
This is one of our most important goals, because it speaks to what outcomes will be for our seniors when they leave our school, and go on to build their future. It is clear from all labor market data, that a young person with education beyond high school will have significantly greater earnings than one without. Just consider the weekly earnings according to level of education.
High School Diploma Only – 781/week
Some college, no degree – 877/week
Associate degree – 938/week
Bachelor's degree – 1305/week
Professional degree beyond Bachelor's – 1893/week
The numbers are indisputable – education beyond high school is an equity issue. It is our mission to make sure that every student is matched with the best educational experience and opportunity for them, and to expose them to the financial planning and analysis necessary.
This why we are so excited to launch COLLEGE AWARENESS MONTH! Throughout the month of November, CHEC College and Career Team, also known as the BLUEPRINT, will be organizing events, activities and opportunities designed to help our students prepare for college and beyond.
To kick off this month, we will celebrate our Senior Class of 2022 with the Senior Convocation and Junior Pinning Ceremony on Thursday November 4. During this traditional ceremony, we acknowledge the Class of 2022, and encourage them to share their dreams and goals, while serving as a role model for the Juniors. Some of the other College Awareness Month Activities will include:
Door Contest




Rep your Set Friday's




Classroom posters




College Corner




Daily college announcement




Teacher Panel



Please stay tuned to updates from the Blueprint!
Thank you CHEC Team, for all you do!
---
COVID 19 UPDATES
The COVID 19 SERT Team will meet again on Tuesday, November 9, at 3:45 in the High School Library and virtually.
Update on Testing and Cases:
Since the last update, we have tested 233 students, and there have been no additional positive cases.
We must continually reinforce proper wearing of masks – we will reintroduce our COVID 19 prevention videos, and will train student health ambassadors to support adherence to all norms and protocols.




Limiting unnecessary passes for students is critical to limiting transmission. The Agenda book is the only pass, and it must be signed and dated.




We will promote vaccination through our health ambassadors presentations



---
SHOUT OUTS
Shout out to all members of the CHEC Team for wonderful Portfolio Presentations this week!




Shout out to Coach Molina for bringing home the DCIAA Soccer Championship, defeating Wilson 2-1!!




Kudos to Girls Soccer Coach Rhina Merino, who was selected as the DCIAA Girls Soccer Coach of the Year!




Shout out to all Coaches for a strong return to sports! Shout out to Ms. Alao, Ms. Blankson, Ms. Hanlong, Ms. Carino, Ms. Borrego, Mr. Chavez. Mr. Tyson, Coach Duvall, Mr. Pinto and all of our other coaches for a great Fall Sports season!




Shout out to Pankaj and the Ops team for our COVID 19 and other Vaccination clinics!




Shout out to Dean Boone for facilitating a family mediation of 18 people to support conflict resolution!




Shout out to Ms. Rosa and Ms. Savage for a great FAFSA workshop this past week!




Kudos to Dr. Barnett, Mr. Onley, Mr. Jacobs, Ms. Menendez, Mr. Brush, Mr. H. Diaz, and all who supported our amazing Hispanic/LatinX Heritage Assembly!




Kudos to Ms. Patterson for coordinating our Health Ambassadors Presentations!




Kudos to the PGT for coordinating Bullying Prevention Month!




Shout out to the Dean Team for coordinating the Asymptomatic Testing!
---
WE HAVE A RECOGNITION! HONORED TEACHERS PARTNERSHIP CONTINUES THIS YEAR!
Columbia Heights Education Campus's great teachers deserve to be recognized! We're proud to partner with Honored Schools again this year to do just that! Go to HonoredSchools.org to tell Columbia Heights Education Campus teachers how they've made a difference. Please share this with parents and students! Once recognized, teachers get an email with your recognition story and we'll celebrate them! Last year our very own Ms. Ramirez won the Life-Changing Teacher Award and a $5,000 cash award!
INSTRUCTON:
WEEK 10 OF ADVISORY 1
This is a short week, three instructional days, and the last days of the advisory. Please focus all of your attention on ensuring that students use this time to complete work, and bring work up to a higher level. Set your class up for differentiated work time, so that all students know what they have to complete, and get the support to complete it. By making sure that all students have time to complete their work, based on feedback, we can reach our goal of no failures for our students.
---
The Instructional Calendar is a living document that houses all the major curricular requirements, assessments, and schoolwide events. The Instructional Calendar is complete for the moment, however changes may be made and will be noted. If you have any requests for additions to the Instructional Calendar, please contact Mr. Magee,, peter.magee@k12.dc.gov, or your SLC Administrator.
Please view the
Instructional Calendar for 2021-22
here
.
PORTFOLION PRESENTATIONS ON IDENTITY IN MR. TALARICO'S AP LITERATURE CLASS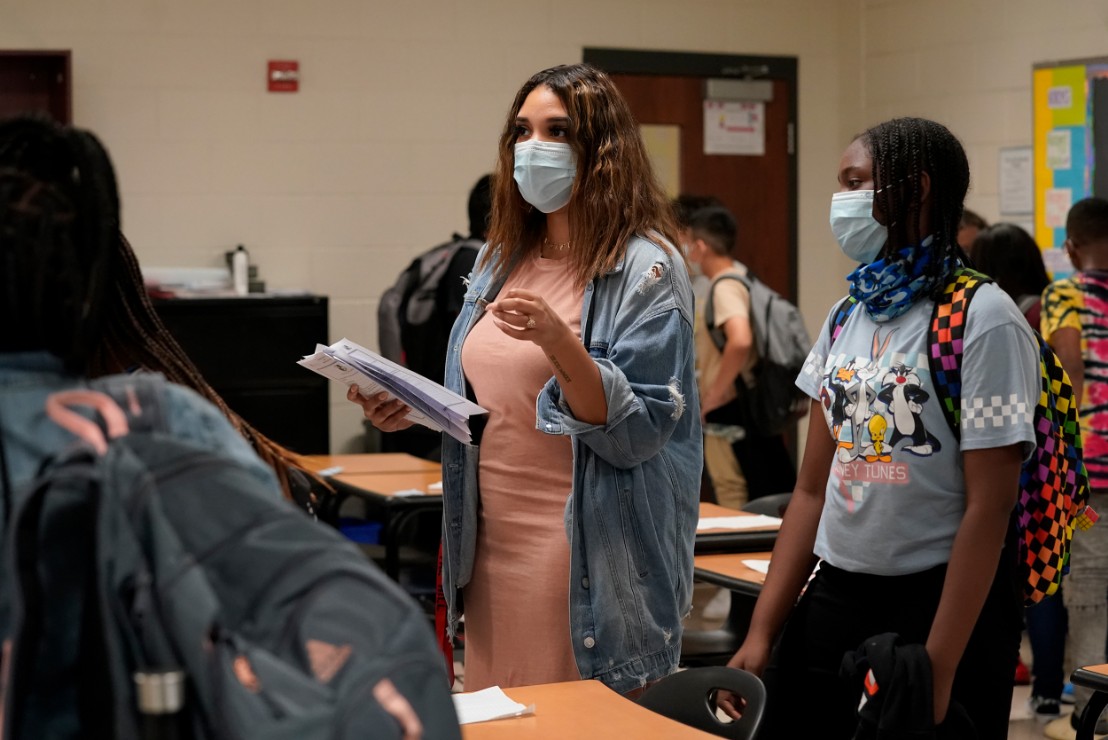 MS. GARCIA-CARMONA HAS A PROJECT FUNDED
MY STUDENTS
My students are a wonderful group of 8th graders, many of whom have immigrated from countries like El Salvador, Guatemala, Honduras, Mexico, Philippines, Ethiopia, Laos, and the Dominican Republic. All 8th grade students at my school are language learners whether that is learning Spanish for the first time or learning English. We are a dual language community that works together to learn about societal issues, poetry, theatre, and short stories all in Spanish!
The majority of my students come from low-income backgrounds and are striving to pursue their education to make a difference in their community. My students work together to break language barriers and communicate with each other. I have seen students who speak only Spanish work with students who only speak English to collaborate and help each other succeed.
Ms. Garcia-Carmona will receive the following items:

Quaker Chewy Granola Bars, Chocolate Chip, 58 Count (Pack of 1) - Packaging May Vary x 1

Dole Fruit Bowls Cherry Mixed Fruit in 100% Juice, Gluten Free Healthy Snack, 4 Oz, 12 Total Cups x 4

8 Colors, 1000 Pack, Foil Star Metallic Stickers, 0.6" Diameter x 2

Member's Mark Purified Water, 80Count x 2

RITZ Peanut Butter Sandwich Cracker Snacks and Cheese Sandwich Crackers, Snack Crackers Variety Pack, 32 Snack Packs x 4

Amazon Basic Care - Aloe Hand Sanitizer 62%, 12 Fluid Ounce (Pack of 6) x 2

Clorox Disinfecting Wipes Value Pack, Cleaning Wipes, Bleach Free, 75 Count Each, Pack of 3 (Package May Vary) x 2

Pringles Potato Crisps Chips, Variety Pack Snack Stacks, Lunch Box Snacks, 0.67 oz Cup (36 Cups) x 3

Oxford Composition Notebooks, College Ruled Paper, 9-3/4" x 7-1/2", Black Marble Covers, 100 Sheets, 12 per Pack (63796) x 3

Single Use Disposable Face Mask (Pack of 50), Blue x 2

Oxford Filler Paper, 8-1/2" x 11", College Rule, 3-Hole Punched, Loose-Leaf Paper for 3-Ring Binders, 500 Sheets Per Pack (62349),White x 1


Mechanical Pencils, Shuttle Art 210 Pack Bulk Mechanical Pencils 0.7mm Medium Point, HB #2 Lead, Assorted Barrels, Office School Supplies x 1



LINCOLN LIBRARY CLOSED ON FRIDAYS
Ms. Falkenberg will open and manage the Bell HS Library on Fridays for Bell students and staff until the HS Librarian starts. Please note, book check out will be unavailable to Lincoln MS students during this time. Thanks for your understanding and flexibility. Email angela.falkenberg@k12.dc.gov to schedule HS Library visits.
Schedule Library Visits and Collaborations
Email angela.falkenberg@k12.dc.gov or call extension 4018 to schedule Library Visits and/or lesson collaborations. These collaborations include co-teaching, resource curations, reading promotions, GRASP assistance, etc.
Columbia Heights EC - Lincoln MS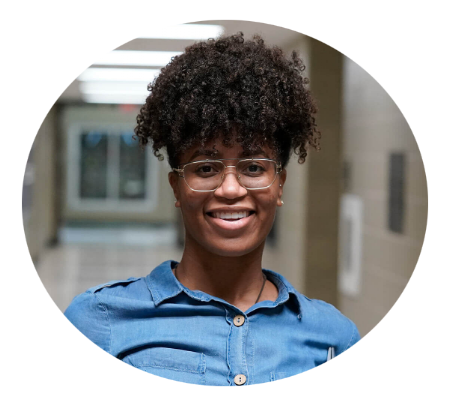 LEALA BOWENS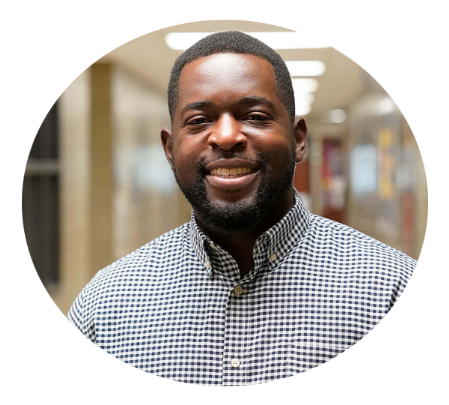 KANEIL WILLIAMS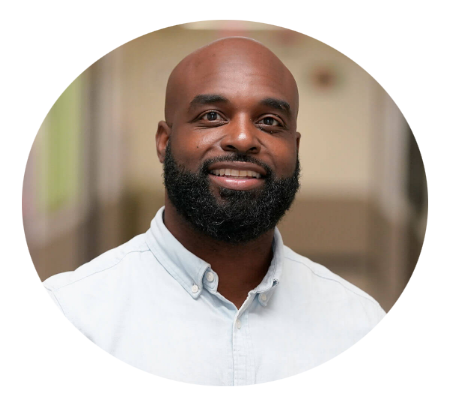 DEWAYNE BOONE
Hello CHEC Family!

We hope you all are well. The Dean Team is here with more announcement!
Teacher Resources:
Coaching & Skill Building
Wednesday,November3 | 4:00p.m.-5:30p.m.
Audience: Administrators, School Staff, Teachers, Other Professionals
Facilitators: Mali Parke, Dr. Lennie Smith, Dr. Carmen White
Join restorative justice experts for one-on- one coaching and skill building.
Proactive & Academic Circle Keeping
Tuesday, November 9 | 4:00 p.m. - 6:00 p.m.
Audience: Teachers, Youth Workers, Other Professionals
Facilitators: Rashid Hughes & Dr. Lennie Smith
Are you interested in building community and facilitating circles at your school or in the community? Participants will learn the underlying assumptions, primary features, and fundamental processes of community-building circles through direct experience and refection. Join us to practice designing and keeping circles and get feedback on your skills. Participants will receive reference materials to guide them in implementation. This session is a stepping stone for participants who are interested in pursuing additional training to facilitate more advanced responsive circles.
Student of the Week Winners:
Henry Sagastume Hernandez

Elvin Alexander Grande Mendez
Athletics are an integral part of the educational program and a means to accomplish the goals of education. Our athletic program exists for the welfare of students and the contributions it makes to their educational experience. Athletic participation builds self-esteem and confidence and provides the necessary tools for success. The interaction between individuals on the fields of sport teaches students the value of teamwork, while developing the proper competitive spirit, combined with a sense of fairness.
Congratulations to our HS boys soccer team on winning the DCIAA championship over Wilson 2 - 1. Congratulations also goes out to Almera Carter who shaved 3 seconds off her time at the DCIAA Cross Country Championships. Finally, congratulations to our MS GSOC, MS BSOC, and HS GSOC teams on great seasons. The MS GSOC team lost to Hardy. The HS GSOC team lost to SWW in the DCIAA semifinals. The MS VB team defeated Brookland. The HS VB team defeated Anacostia to end its regular season and defeated Eastern in the quarterfinals of the DCIAA playoffs. This upcoming week wraps all our fall sports regular seasons. Playoffs and championships will continue this week. Winter sports practice start this week.
HS BOYS SOCCER TEAM RETURNS DCIAA CHAMPIONSHIP TO CHEC IN COME FROM BEHIND WIN!
CONGRATULATIONS TO CHEC'S 2021 HIGH SCHOOL SOCCER ALL LEAGUE AWARDEES:

GIRLS COACH OF THE YEAR

GIRLS ALL LEAGUE AWARDS
HS VB vs. Wilson at Roosevelt @ 6pm (DCIAA Semifinals)
MS VB vs. Leckie at Brookland @ 4:30pm
HS VB Championship at Dunbar @ 5:30pm
HS FB vs. Ron Brown at Spingarn @ 6pm

To participate in sports, including tryouts, students must complete participation paperwork and upload their physical via https://www.thedciaa.com/participation-forms. Additionally, all student-athletes, who are older than 12, must be vaccinated by November 1st to begin or continue to participate in sports. Anyone with questions, should contact the CHEC athletic director, Coach A in room D236, or via email at desmond.alexander@k12.dc.gov . Winter sports practice begins November 1st.
Winter sports include: