BELL MULTICULTURAL CELEBRATES 40TH HOMECOMING!

As part of our mission to "develop cultural ambassadors, "CHEC celebrates the rich tradition of homecoming, which brings the entire community together under one banner. On Friday, October 22nd we celebrated all of our fall sports teams and the end of homecoming with a parade through the hallways. The parade was led by student-athletes, band members, SGA and all available coaches. The band and SGA lead the procession through the hallways from the gym up to and around the 4th floor, 3rd floor, 2nd floor and 1st floor, and ended at the front of the building. No other school celebrates quite like CHEC students. Go Griffins!
WEEK OF OCT. 25, 2021

Monday, October 25, 2021

Equity Team Meeting
Hispanic Heritage Assembly in HS Advisory
Tuesday, October 26, 2021

Portfolio Presentations
COVID 19 SERT Team Meeting
3:45 – High School Library
Wednesday, October 27, 2021

Hispanic Heritage Assembly in MS Advisory

Friday, October 29, 2021

Hispanic Heritage Assembly in MS Advisory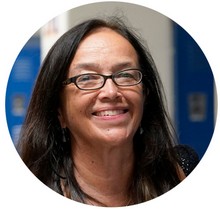 ---
This week, the focus is on the phrase from the mission which states, "We foster a growth mindset and find joy and purpose in learning and collaborating. "
This aligns to the Culture of Achievement Domain, which has as one of its goals:
By June 2022, we will increase the student satisfaction – Index from 93% to 95%.




Sub-Goal 1: Increase the percentage of students who feel loved from 52% to 61% by June 2022

Sub-Goal 2: Increase the percentage of students who feel prepared from 55% to 65% by June 2022
For the first portfolio presentations of the year, we have been focusing on making this an experience that provides time and structure for reflection by students and teachers. Rather than being a stressful experience, we are striving to create a classroom community where students can openly share their progress, as well as what they are still working on. All departments have developed an approach to portfolios that will help students focus on their growth as a learner, which includes their socio-emotional growth.
We welcome parents to attend virtually, so please create an open Teams meeting for parents to sign on and view their child presenting.
During the two days of presentations, please be sure you are attending the presentations of your colleagues, in order to gain a better picture of what students are learning across the curriculum. Please also gather data from students on what they have enjoyed from their projects and GRASPS, and what they would like to see changed going forward. Thank you team, for all you do, and I look forward to visiting our portfolio presentations!
---
The COVID 19 SERT Team will meet again on Tuesday, October 26, at 3:45 in the High School Library and virtually.
UPDATE – CHEC has been selected as a Vaccination Site! As you may have heard, we will be hosting a 4 days a week COVID – 19 vaccine camp here @ CHEC starting October 12 (Tuesday). Depending on how well we do, we may be authorized to hold more camps in November. Currently, this is only for October. Please share this information with your students and families!
The camps will run Tuesday – Thursday (3:30 PM – 8:00 PM) and Saturday (12:00 – 5:00 PM).




First 200 adults will receive a $51 gift card.




First 200 students will receive Apple AirPods (or they can choose a gift card, if still available).




If only students get vaccinated, 200 will receive cards and 200 will receive AirPods.
Update on Testing and Cases:
Since the last update, we have tested 187 students, and there has been one additional positive case. This case was from the asymptomatic testing, however because the student had no symptoms, there are no close contact communications. Below are the notes from the lasts COVID 19 SERT meeting, as well as recommendations and suggestions.
In response to the need to maintain a healthy and safe environment, we will be implementing the following:
The student Health Ambassadors will post signs and make presentations in classes, starting this week.




All desks in classes should be facing forward.




We must continually reinforce proper wearing of masks – we will reintroduce our COVID 19 prevention videos, and will train student health ambassadors to support adherence to all norms and protocols.




Limiting unnecessary passes for students is critical to limiting transmission. The Agenda book is the only pass, and it must be signed and dated.

.
---
Shout out to all who supported our wonderful Homecoming Celebration! Kudos to Mr. Jackson for barbecuing for 1000 Students! Shout out to Ms. Spinks and the Hospitality Committee for coordination, to Ms. Thweatt for designing the activities, Coach A, Mr. Boone, Mr. Duvall, Mr. Jones and Mr. Galvan for coordinating the parade and lunchtime celebration, Mr. Molina, Mr. Best, Pankaj and Mr. Mesa for supporting the activities!!




Shout out to Ms. Savage for organizing our weekly College Visits, and for all of her support of our seniors in their college application process!




Kudos to Ms. Patterson for coordinating our Health Ambassadors Presentations!




Kudos to the PGT for coordinating Bullying Prevention Month!




Shout out to Dr. Barnett and the Arts team for preparing for our Hispanic Heritage Assembly!




Shout out to the Dean Team for coordinating the Asymptomatic Testing!
---
WE HAVE A RECOGNITION! HONORED TEACHERS PARTNERSHIP CONTINUES THIS YEAR!
Columbia Heights Education Campus's great teachers deserve to be recognized! We're proud to partner with Honored Schools again this year to do just that! Go to
HonoredSchools.org
to tell Columbia Heights Education Campus teachers how they've made a difference. Please share this with parents and students! Once recognized, teachers get an email with your recognition story and we'll celebrate them! Last year our very own Ms. Ramirez won the Life-Changing Teacher Award and a $5,000 cash award!
INSTRUCTON:
WEEK 9 OF ADVISORY 1
During this week, on October 26 and 27, students are presenting their portfolios. This is an outstanding reflective opportunity for students, parents and teachers. As we listen to our students describe their learning process, we can gain valuable information about curriculum and instruction. All students should be presenting, regardless of where they are in their GRASPS. Since it is a reflection, they should use this opportunity to reflect on how they can improve and what they have learned.
As we discussed in the professional development day, the amount of content is not as important as the students' depth of understanding, and their development of "soft" skills such as organization, planning, time management. Preparing for portfolios can be a celebration and reflection on work as opposed to a stressful experience. Thank you to all Departments for brainstorming how to make the portfolio presentation process a reflective activity that builds student confidence and perseverance.
---
The Instructional Calendar is a living document that houses all the major curricular requirements, assessments, and schoolwide events. The Instructional Calendar is complete for the moment, however changes may be made and will be noted. If you have any requests for additions to the Instructional Calendar, please contact Mr. Magee,, peter.magee@k12.dc.gov, or your SLC Administrator.
Please view the
Instructional Calendar for 2021-22
here
.
MR. PERRY AND MR. ATHMER TEAM TEACHING CREATING LOGOS TO TRANSFORM IN GEOMETRY CLASS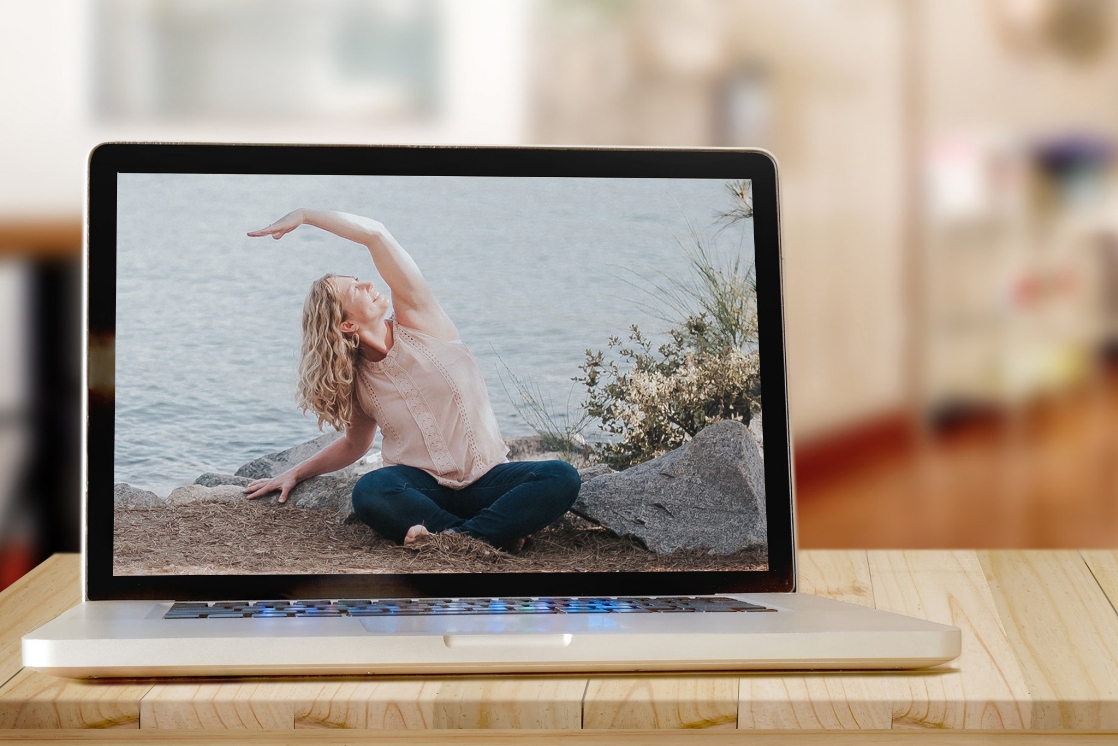 YOGA AND FITNESS INSTRUCTOR KRISTA MASON
UPDATES FROM: I YOGA PRACTICE WITH KRISTA MASON I LIBRARY NEWS
---
SIGN UP FOR YOGA OFFERED FREE AND VIRTUAL!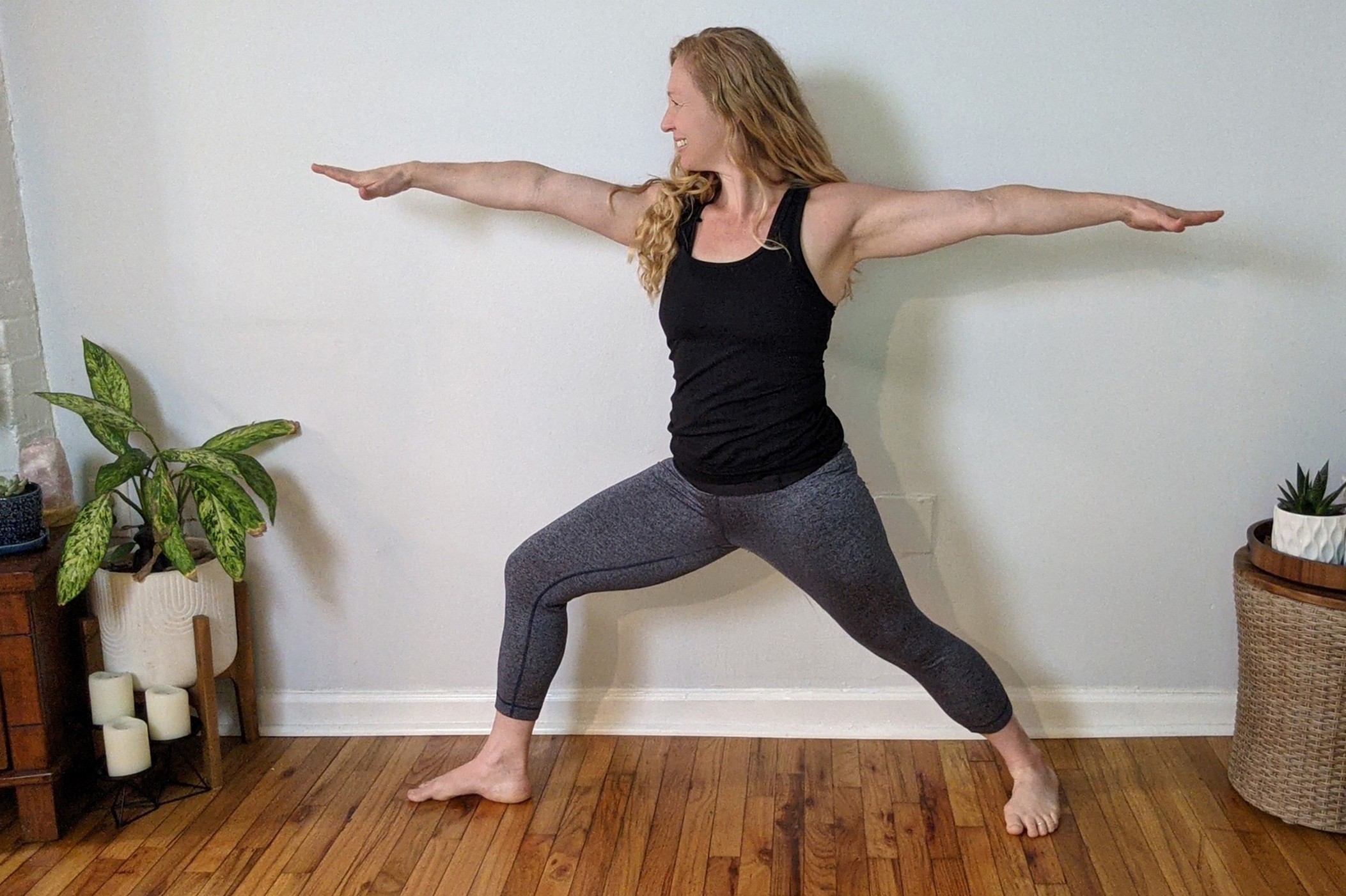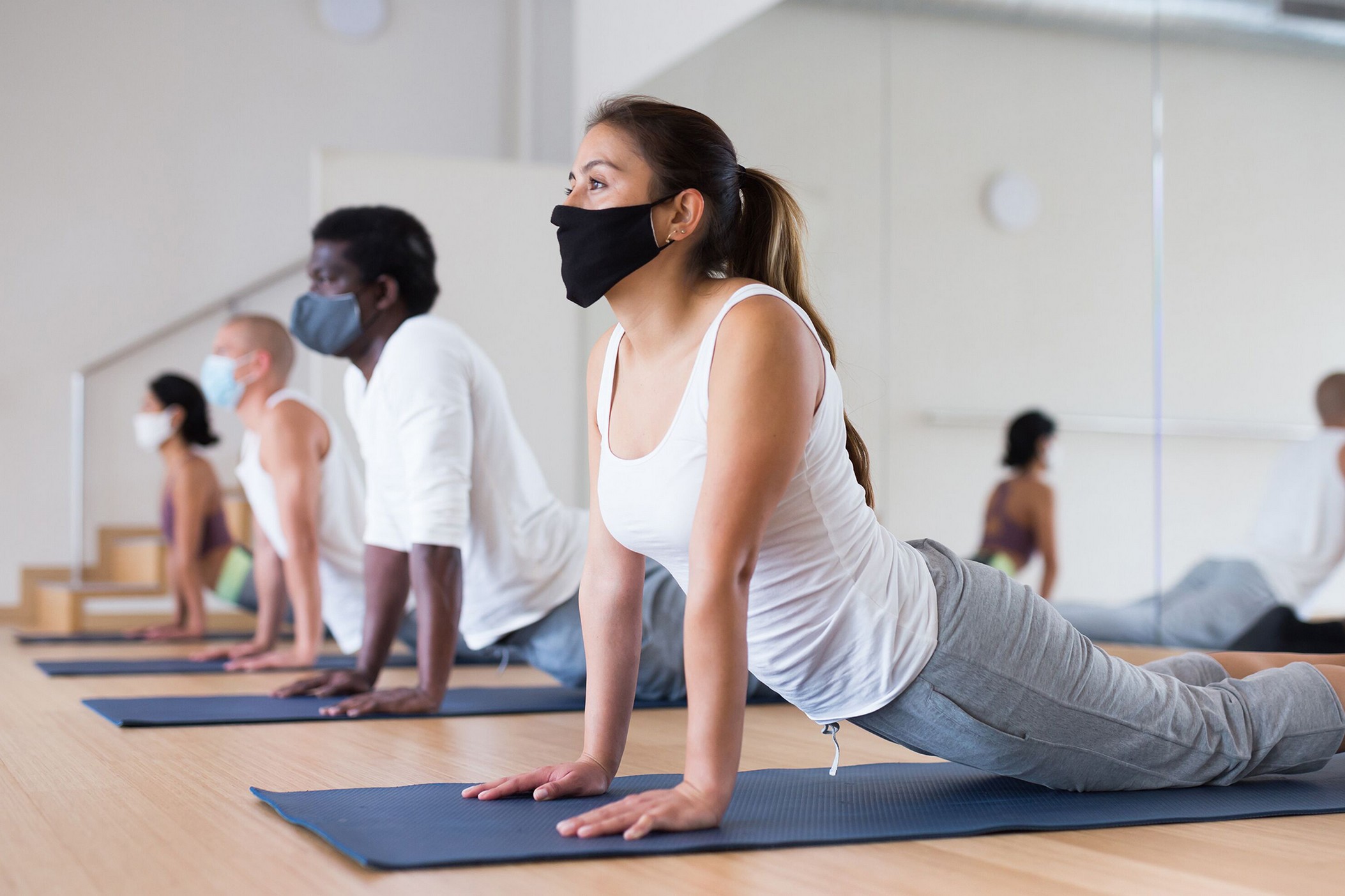 Certified Yoga and fitness instructor, Krista Mason, is offering free Yoga practice to the CHEC community on Wednesday from 4:15-5:00pm. Here's the link to put your name and email address to be signed up for the practice!
---
LINCOLN LIBRARY NEWS

Lincoln Library Closed on Fridays

Ms. Falkenberg will open and manage the Bell HS Library on Fridays for Bell students and staff until the HS Librarian starts. Please note, book check out will be unavailable to Lincoln MS students during this time. Thanks for your understanding and flexibility. Email angela.falkenberg@k12.dc.gov to schedule HS Library visits.
Schedule Library Visits and Collaborations
Email angela.falkenberg@k12.dc.gov or call extension 4018 to schedule Library Visits and/or lesson collaborations. These collaborations include co-teaching, resource curations, reading promotions, GRASP assistance, etc.
Angela Falkenberg (she, her, hers)
Columbia Heights EC - Lincoln MS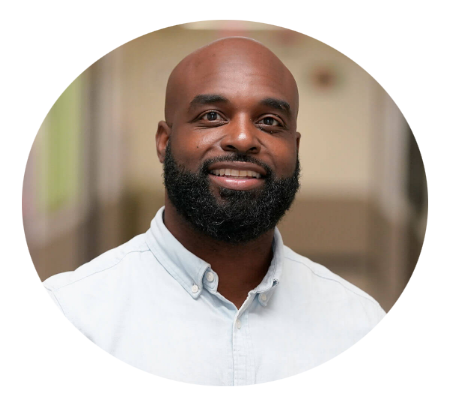 DEWAYNE BOONE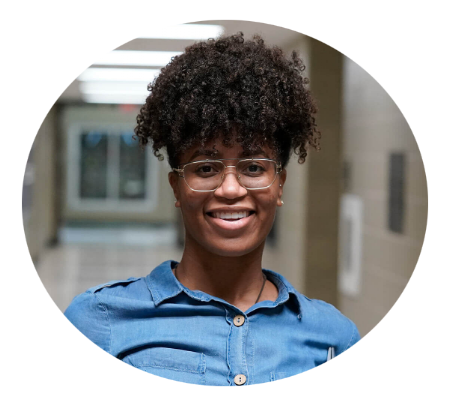 LEALA BOWENS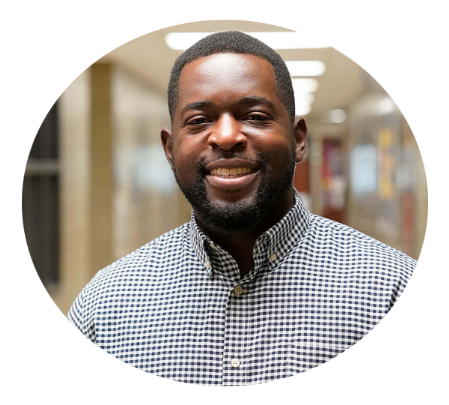 KANEIL WILLIAMS
Hello CHEC Family!

We hope you all are well. The Dean Team is here with more announcement!
CHEC Happening:
I hope everyone is having a great weekend! A special shoutout to everyone who supported spirt week, our lunch celebration, pep rally parade, and game Friday night. The students really enjoyed themselves and the goal is to do a similar event every 4th Fridays with MS and HS students who qualify under our PBIS monthly incentive. The Dean Team has also scheduled demos with a couple of programs that could be purchased by the school to help teachers provide points to students in their classes around behavior, attendance, and engagement. Unfortunately, after meeting with a representative from Canva they can no longer give us the option of using badges to support our PBIS initiative!
Student of the Week Winners:
Kimberly Flores-Contreras

Lizbeth Tiburcio Henriquez
Please celebrate these students for being nominated for student of the week

Student Support Forms:

Also, we have created a platform that has the student support form and the behavior referral form. Please bookmark this link for future reference: CHEC Student Support Guide.
Athletics are an integral part of the educational program and a means to accomplish the goals of education. Our athletic program exists for the welfare of students and the contributions it makes to their educational experience. Athletic participation builds self-esteem and confidence and provides the necessary tools for success. The interaction between individuals on the fields of sport teaches students the value of teamwork, while developing the proper competitive spirit, combined with a sense of fairness.
Shout out to everyone on our team who played a role in another successful homecoming week. This week the regular season ends for all but one of our teams. Playoffs and championships take place for cross country and boys and girls soccer this week. The MS BSOC team closed out their season with a win against Stuart Hobson and lost to Deal. The MS GSOC team lost to Deal and Stuart Hobson. The MS VB team defeated Jefferson and lost to Oyster Adams. The HS GSOC defeated Roosevelt and lost to Wilson. The HS BSOC team defeated EL Haynes and Cardozo. The HS VB team lost to SWW and Wilson. The HS FB team defeated McKinley Tech. Winter sports practice starts next week.
VIDEO RECAP: OCT. 22, '21 BELL VS . MCKINLEY TECH
MONDAY:

MS XC Championship at Colmar Manor Park @ 12pm
HS GSOC vs. SWW at RFK Fields @ 4pm (Playoff Semifinals)
HS BSOC vs. SWW at Roosevelt @ 4pm (Playoff Semifinals)
HS VB vs. Anacostia at Roosevelt @ 5pm
WEDNESDAY:

MS VB vs. Brookland at Jefferson @ 4:30pm
THURSDAY:

HS XC Championships at Colmar Manor Park @ 12pm
MS GSOC vs. Hardy at CHEC @ 4pm
HS GSOC Championship at Dunbar @ 5pm
HS BSOC Championship at Dunbar @ 7pm
---
Fall sports include:

Columbia Heights Educational Campus
Bell/Lincoln Multicultural Schools
(202)939-7700 Ext: 5207 (office)