HISPANIC
HERITAGE MONTH ASSEMBLY
TUESDAY, OCTOBER 17
,
2023
ALT Team Meeting 3:30 pm Middle School Library
WEDNESDAY, OCTOBER 18
,
2023
SLC/MTSS morning meetings
THURSDAY,
OCTOBER 19
,
2023
Parent Teacher Conference Day 12-7pm
Professional Development Day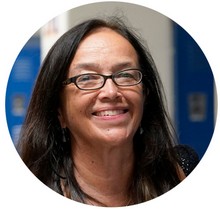 ---
WE ARE DESIGNERS OF OUR LEARNING

Our focus this week is on these phrases from the mission statement, " Socio-emotional learning, empathy and restorative practices are the foundations of our school climate and culture…, and We trust one another to continually improve our practices."
Some aligned goals from our Comprehensive School Plan are:
By June 2024, we will increase positive response rate on the parent Panorama survey for African American families in the middle school regarding "I feel well informed about what is happening at my child's school" from 61% to 71%

By June 2024, we will increase positive response rate on the parent Panorama survey for African American families regarding "My child's teachers work hard to establish a strong, positive relationship with me" from 55% to 65%.

By June 2024, we will increase the number of parents involved in design pilots and design sprints by 25% (from 34 to 43).
As we prepare to meet with parents during Parent Teacher Conference Day, it is important to think about how we use this time to really connect with parents. In looking at the two prompts we want to address – one has to do with being informed with what is happening, and the other has to do with establishing a strong, positive relationship with parents. What are some ways we can maximize Parent Teacher Conference Day to achieve this?
Before Parent teacher conferences, reach out by Remind to invite parents you have not yet had contact with, or parents you really want to meet to discuss student progress.

Make sure your room or office is welcoming and attractive, have a system to meet with parents as they arrive –

a sign in sheet.

Have a conversation starter that allows you to get to know the parent and their interests – something not academic or school oriented.

For example, "It's a pleasure to meet you, just as a way to get to know you, something I enjoy doing is _______.

Would you mind sharing one of your interests with me?

When you transition to discussing their child, have student portfolios and your gradebook up to date, so you can quickly share with parents how their child is doing.

Be sure to have some positive highlights and strengths to share.

Let your SLC administrator know when your lunch hour will be, so he or she can direct parents to see other teachers while you are having lunch.

If possible, set aside one hour for virtual meetings, and send a calendly to parents to let them sign up.

This can be particularly helpful for parents who live far from the school.

Create opportunities for follow up – have parents sign up for home visits, or for a follow up virtual or in person check in.
Our format for Parent Teacher Conferences will be each SLC/Grade Level located on their floor, and each staff member in that SLC/Grade will have a room/office as a station to meet with parents. There will be resource stations on the first floor for College and Careers, Culture and Climate, Community Development and Service, Mental Health Team, Operations, XQ Redesign, PTSO and LSAT Leadership Opportunities, and Health Services.
Thank you team, for all you do, and for leaning in to connect with our parents. We are looking forward to a great Parent Teacher Conference Day!
"How Might We Use Design Thinking to Transform our School through Student Voice and Choice?"
School wide Youth Voice and Choice and Design Thinking-
As you begin to work within your teams, and see dilemmas or opportunities arise, continue to use design thinking as an ongoing process of improvement. We know we have the ability and skill to do so – it is just a matter of making it part of what we do. In order to create conditions for intentional participation, we will have different groups of students attending all leadership meetings on a rotating basis. They will present their needs and ideas, and also engage in discussions on SMART goals and other initiatives.
Community Development Pilot
All students at CHEC are required to do 100 hours of community service. Often, students have difficulty deciding what to do for service, and where to do it. Our Social Issues Class is focused on having students assessing their communities' needs, and determining a topic they want to explore deeply in order to engage in service learning. Mr. Bellido is teaching two sections of the class, and around 30 students are enrolled. These students will prepare an exhibit of their research and plans, in order to help all students make more intentional decisions in how they do community service.
Flex Schedule Pilot
We got excellent feedback at the faculty meeting and will continue to reach out to the rest of the faculty and students to collect feedback on how the master schedule is being experienced. We should be able to review this data by next week. Choice day is now being implemented throughout the whole school implementing Choice Day.
We are now on our sixth Design Thinking lesson! We all need support in internalizing the Advisory Curriculum, and we are continually working on making it accessible in the CHEC Corner. We also got feedback on Advisory during the Faculty meeting, and will share this in order to continue to refine advisory. Please reach out to your grade level planning team and learn about the Wayfinder and We do it for the Culture Curriculum in order to enrich Advisory.
The PBL pilot teachers received training in the process of co-design and co-planning with students. All members of the admin team, Department Chairs, coaches and teachers who are piloting the Co-designed PBL project will be attending the three day PBL training, October 18, 19, and 20 here at CHEC. By the end of this advisory, all of the teachers in the pilot will have launched their co-designed project.
With all of these pilots going on, how will we know what is working and what is not? By collecting data on key metrics, both quantitative and qualitative. Our last faculty meeting provided a lot of actionable feedback in order to refine our pilots.
This week, we will continue the focus on having a warm welcome to the building and to every class. As we enter the seventh week, we should now know most of our students, and it is important to maintain relationships and engagement through our focus on a warm welcome to every class and promoting student discourse and involvement in every class. This also will ensure that students are arriving on time, ready to begin instruction on time.
It is also important to utilize the color-coded passes. If you need another one, please let the culture team know. You have received information from the Culture team on these initiatives, as well as how our Culture team will support all staff in maintaining a positive culture. The norms have been discussed in detail in Advisory over the first four weeks, and it is important to continue to use the language of the norms throughout the school year, in a co-regulatory fashion.
Shout out to the whole CHEC Team for a Super Successful Seventh Week of School!

Shout out to all teachers for completing their progress reports!

Shout out to Ms. Bruemmer for Coordinating the administration of SAT and PSAT to over 900 students! Shout out to Ms. Thweatt, Mr. Jones, and the Counselors for supporting! Shout out to Mr. Whitney and Ms. Pugh for coordinating snacks!

Shout out to Ms. Fox, Dr. Barnett, Mr. Onley, Dayra Flores, Kyando Baylor, all performers, the Arts Department, the District Church, the Ops Team, and all who supported our amazing Hispanic Heritage Assembly!

Shout out to Ms.Garcia-Pinilla,Ms. Ismael, Mr. Bellido, Ms. Pugh, Mr. Alvarado, Ms. Penn, the students, and all who contributed to the XQ filming on Thursday! We are looking forward to seeing the video!

Shout out to Ms. Pugh and Mr. Alvarado for working with our students to plan the itinerary of our Bahamian Exchange Students next week!

Shout out to the Culture Team for Bullying Prevention Week!

Shout out to all of our Athletic Coaches for leading our teams this fall!
MR. ARABIAN AND MS. BELSER TEACH 9TH GRADE ESL
We are beginning week 8 of the school year!
This week is a short week, culminating with Parent Teacher Conference Day and PD Day. Now that students have access to their progress reports, please build in time for reflection during class and Advisory. Our goal is for all students to pass all of their courses, and in order to do so they need to know what they must do to be successful in the course. Please set up a time and protocol to review and reflect on progress reports this week.
Next week it will be time for our first portfolio presentations of the year. With the new A B schedule, we know that the time has been less for some classes, particularly B Day. With this in mind, portfolio presentations can be redesigned to focus on smaller slice of work. The focus is on having students reflect on their work on what they have learned. As a reflection, the work doesn't have to be perfect, or even complete. The important aspect is having students select the work they want to present, analyze where it does or doesn't meet standards, and show their revisions or planned revisions. A portfolio gives a student the opportunity to make their own choices in order to show what they know are able to do. They should be able to say, "This is who I am and what I can do."
Please see the video below that highlights CHEC's portfolio system as a part of changes in grading and assessment that are occurring nationwide.
This week we get to meet our wonderful parents! On Thursday from 12 PM-7 PM, we will host parent/teacher conferences here at CHEC. Send a Remind message or call parents prior to Thursday and remind them of the upcoming event because this is a great time to talk to parents, guardians and/or other family members about their specific student. These conferences can be about academics, but they are also a fantastic opportunity to get to know about the student's life outside of school. Knowing the student's context outside of the classroom is always helpful for navigating the student's learning inside the classroom. Here are some suggestions and tips for making the most of these conferences:
Don't make assumptions. Not all adults attending parent/teacher conferences are the parents, so make sure you give each person the opportunity to introduce themselves.

Start your conference with something positive about the student. Give the parent/guardian an idea of how their student uniquely contributes to the class.

Topics that could be covered include the student's current academic standing, attendance (tardies and absences), behavior and opportunities for extra help.
Get the correct contact information (especially their phone number).

TIP: Create a QR code for your Remind account, so each parent can sign up immediately. Then send a message while they are in front of you to begin the outlet for ongoing communication.

TIP: Use this time to set up a home visit for another personalized conversation about the student.
Make sure you use a translator for families/guardians with whom you do not share a common language

You can do this by using an in-person translator like a volunteer student or other family members. You can also use the Language Line by phone (for information on this, please ask a member of the Coaching Team for help).

TIP: If you are using an in-person translator, look at the parent/guardian while you are speaking, not the translator. You are holding the conversation with the parent/guardian, not the translator, so eye contact with the parent/guardian while you are speaking is most appropriate and respectful.
---
A Buddy Teacher is a veteran CHEC teacher who will be paired with a new teacher (new to teaching or an experienced teacher new to CHEC) to provide support throughout the 2023-2024 school year. A Buddy Teacher is expected to introduce themselves and check-in with their buddy regularly. Buddy Teachers will provide their buddy guidance on navigating things ranging from how to print to IMPACT to classroom management tips and tricks. Buddy Teachers are not expected to be experts on all topics but, when needed, should point their buddies to the people in the building who are experts. Our goals through the Buddy Teacher Program are to a) provide new teachers with more supports, b) create a stronger sense of belonging for new teachers, c) cultivate an environment where all teachers feel they have the resources they need to succeed, and d) foster a culture of shared leadership within our CHEC community.
The Instructional Calendar is a living document that houses all the major curricular requirements, assessments, and schoolwide events. The Instructional Calendar can be found on the CHEC Corner on Canvas, and you have also received an invitation to share the calendar. If you have any requests for additions to the Instructional Calendar, please contact Ms. Massoni, Mr. Whitney, or Ms. Bruemmer.
We will host a three day professional development at CHEC in Project Based Learning, by PBL Works on October 18, 19, and 20. 35 administrators, LEAP leaders, department chairs, coaches and teachers will attend.
October 20 is DCPS PD day. All staff who are not attending the PBL training should attend the relevant DCPS training. We encourage participants to review the Professional Learning Catalog and the Professional Learning SharePoint Site.
There is also an upcoming Professional Development on our two new Advisory Curricula, Wayfinder, and We do it for the Culture. Dates are forthcoming.
The Instructional Coaches are also working on a PD plan for the year. Details are forthcoming!
The ALT team is serving to guide our Redesign and our Comprehensive School Plan, and will be meeting every two weeks.
The third ALT team Meeting was Tuesday, October 3. Notes can be found here.
The agenda included preparation for the BOY meeting with the Cluster Support Team. The coaching team presented a second time to all who are engaged in coaching. All staff are invited to attend the ALT team meeting, as well as students and parents. One of our goals in the Shared Leadership Domain is to increase the number of staff and students attending, with an emphasis on those who have not participated in the past. We need to hear all voices on the ALT! The next ALT Team Meeting will be on Tuesday, October 17 at 3:30 pm in the middle school library.
BELL DAYCARE FAMILIES AND STAFF
CELEBRATE HISPANIC HERITAGE MONTH
ROTC MIXES IT UP: PHYSICAL TRAINING &
SWIMMING IN THE POOL AT ROOSEVELT
October is Growing Healthy Schools Month (GHSM)! GHSM celebrates how schools are creating healthy places for all students.
You can take the pledge here. All it takes is 5 minutes! Please share with your staff and teachers at Columbia Heights Education Campus, the more pledges the better!
Please contact the GHSM team at OSSE.Nutritionprogram@dc.gov with any questions.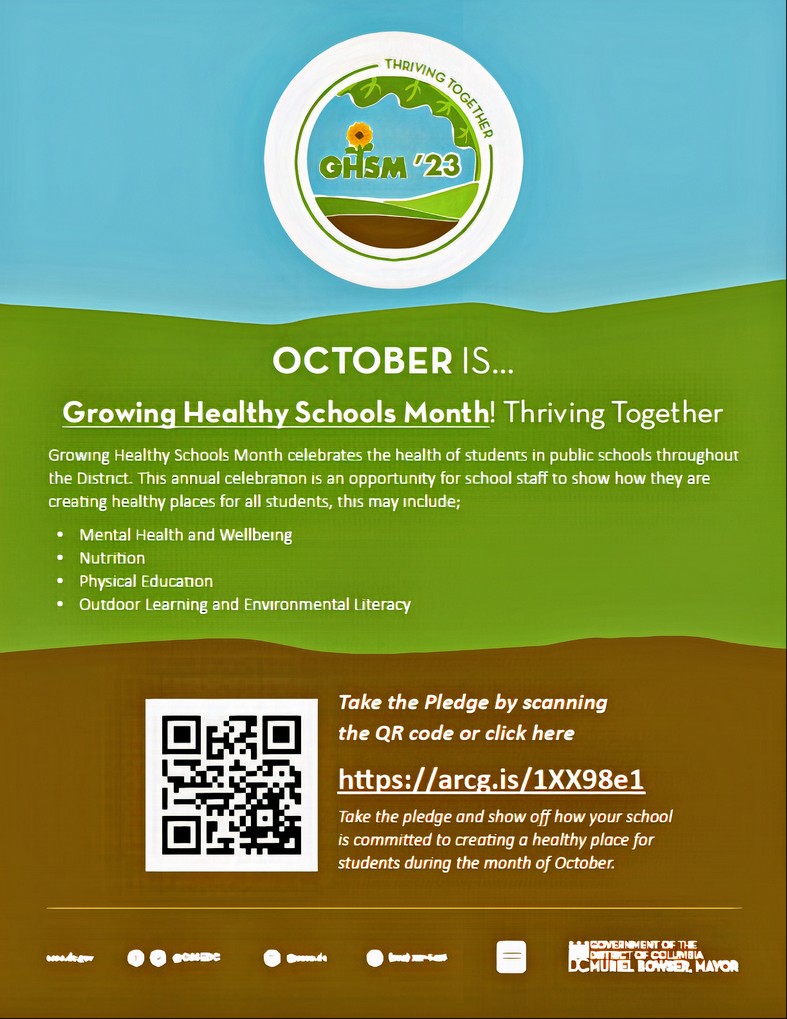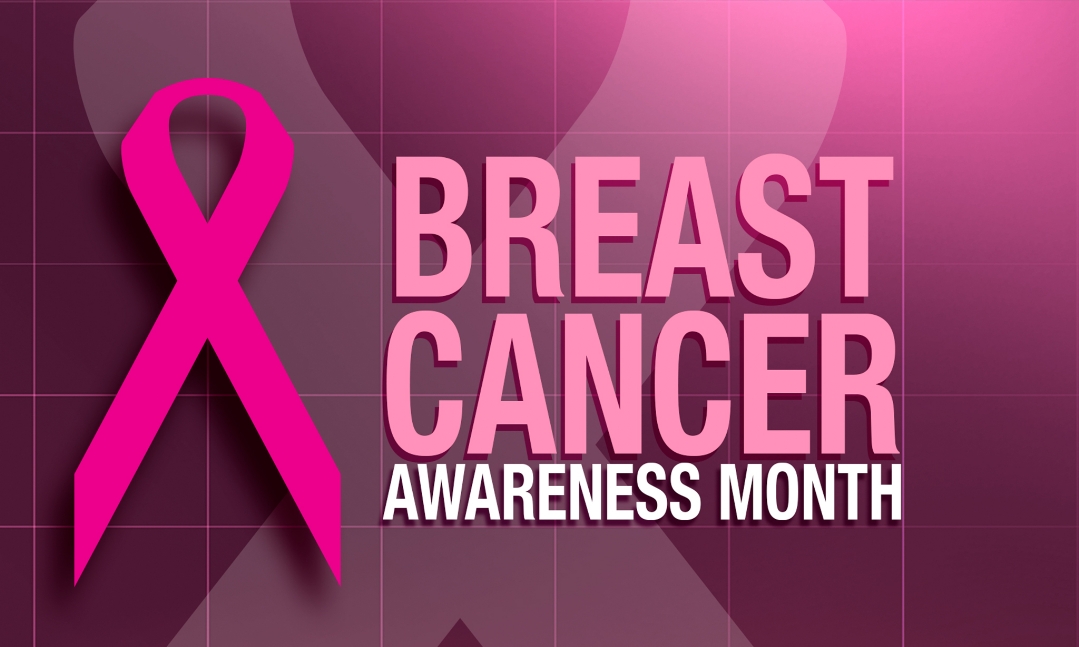 PLEASE ENJOY THE "SONG OF THE WEEK" FROM JOURNEY.
Message from Deans:

Happy Hispanic Heritage Month!!
Cheers to an amazing school year so far! We are extremely appreciative of all those who have supported this year's initiative to Belonging at CHEC as it relates to school culture. Please continue to use your creativity to authentically build positive relationships with your students AND their families. Last week data was collected from students via Panorama to see where we are as a school with students feeling "Loved". Please look out for data soon of the results.
As a reminder, during transitions, all teachers and available staff should be present in hallways to welcome students to class. This is a great opportunity to support school culture and make it a norm for students to see teachers they may not have classes with also greeting and engaging with them halls, reinforcing that WE ALL BELONG at CHEC.
Thank you for your dedication and hard work!
SHOUT OUTS AND KUDOS!!!!



Shout out and round of applause again to all the students and staff who

participated

and performed in

Hispanic Heritage Showcase!
SCHOOL CULTURE UPDATES AND REMINDERS
October is Bullying Prevention Month. All month we will have activities to bring more awareness to bullying and continue to keep CHEC a safe bully free school.
Here are some activities that you can incorporate in your classes. Advisory is a great opportunity to engage students in some of these activities:
Week 3: Building a Culture of Respect
October 16th - "Random Acts of Kindness" Day
Challenge students to perform acts of kindness throughout the day.

Share stories and experiences during classes.
October 17th - Classroom Discussions
- Conduct age-appropriate classroom discussions on respect, empathy, and inclusion.
- Encourage students to share their thoughts and ideas.
October 18th - Role-Play Day
- Organize role-playing activities to address bullying scenarios.
- Allow students to practice effective ways to intervene.
October 19th - "Compliment Day"
- Encourage students to give genuine compliments to classmates and teachers.
- Create a positive atmosphere throughout the school.
Culture Team has a hub for all things Culture and MTSS!!!!

CHEC Culture and MTSS Page
Look for this icon on the "CHEC Corner Page"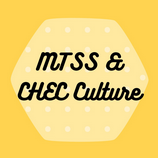 Please ensure that you have a hall pass. If you do not, please inform a member of the culture team. Students are required to have a laminated colored pass to use the restrooms and travel to authorized locations in general.

Best Practices
Please make sure you give passes at all times

Always write students'

Time Out

and

Return Time

Only one student should be out of class at a time

Enforce the 10/10 Rule (No passes during the first 10 and last 10 minute of class.

Do not issue passes during lunch periods. Students should have taken care of their needs during lunch or transitions.
---
PROFESSIONAL DEVELOPMENT OPPORTUNITIES
Athletics are an integral part of the educational program and a means to accomplish the goals of education. Our athletic program exists for the welfare of students and the contributions it makes to their educational experience. Athletic participation builds self-esteem and confidence and provides the necessary tools for success. The interaction between individuals on the fields of sport teaches students the value of teamwork, while developing the proper competitive spirit, combined with a sense of fairness.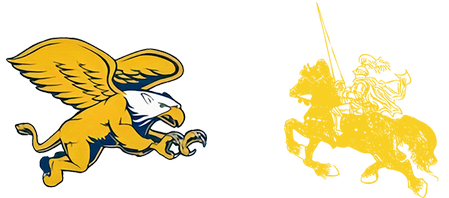 ---
Desmond Alexander, CAA
Columbia Heights Educational Campus
Bell/Lincoln Multicultural Schools
(202) 939-7700 Ext: 5207 (office)