WEEK OF SEPTEMBER 19, 2022

MONDAY, SEPTEMBER 19, 2022
TUESDAY, SEPTEMBER 20, 2022
WEDNESDAY, SEPTEMBER 21, 2022
SLC MEETING - 8:00-8:30 AM
XQ DESIGN TEAM MEETING -3:30PM
THURSDAY, SEPTEMBER 22, 2022
DEPARTMENTAL PLANNING PERIOD MEETING
FRIDAY, SEPTEMBER 23, 2022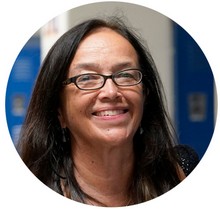 ---
CHEC CELEBRATES HISPANIC HERITAGE MONTH
This week's focus is on the phrase from the Mission,
"
All Columbia Heights Education Campus graduates will be prepared to succeed in college, careers and civic life as leaders in the quest for social justice and anti-racism.  Our scholars are self-motivated, intellectually curious critical thinkers who value multilingualism and diversity.
"
The theme of this year's Hispanic Heritage Month is "Unidos…Inclusivity for a Stronger Nation." This theme reminds us that through diversity, we can be united, and that diversity is a strength to be celebrated and cultivated. Here at CHEC, we celebrate the fact that we have students from over 30 different countries, speaking forty different languages. Within our students of Hispanic and Latinx backgrounds, we also have immense and beautiful diversity. Heritage months are a time to learn about and from one another, and our Planning Committee has planned events and activities. If you have ideas for activities, events, or programming you would like to see, please see our Student Activities Coordinator, Mr. Whitney. If you would like to participate or support the Hispanic Heritage Month Assembly on October 27 and 28, please contact Sophomore Dayra Flores.
XQ REDESIGN UPDATE

Shout out to Ms. Penn Pearson for organizing and collating the exit ticket data from our Open Space Technology. As we continue in this redesign journey, it is the Redesign Team's goal to ensure that we are sharing information, and responding to how individuals are experiencing the redesign process. Please see the analysis here:
It is important to continually reflect on the "why" of this redesign. As a school committed to social justice and anti-racism, we must continually redesign our approaches to learning, so that truly all students can not only succeed in school, but become active and successfully participants in the economy of this country. There are structural barriers relating to how we use time, space, and resources, that do not respond to the realities of our students' lives, and removing these barriers provides us with ways to be creative and truly have a dynamic learning environment.
Please also be sure that you are delivering the XQ Lesson in Advisory. Your SLC administrator has shared this with you, and it is important that we get data from the students. Ms. Penn Pearson will be having focus groups with a student from each advisory, by grade level, and will also be attending your SLC meetings to hear more ideas and feedback.
In order to build on the momentum and interest in the innovations, and recognizing that we need to design them with more detail, we will be forming Innovation Teams, to build out and work on refining the details and design of each innovation. If you are interested but did not sign up, please come to the XQ Redesign Team meeting on Wednesday. As a school that continually seeks to improve its practices, we will continue to engage more voices and reach out to those whose voices are not yet prominent in the process. For attendance at Focus Groups or with Innovation Team meetings held after school we will offer Admin Premium. The next XQ Design Team meeting will be next Wednesday, September 21, at 3:30 pm in the Middle School Library. Please speak with your students, and find students who would like to become involved in the design of one or more of the innovations.
If you are already implementing something in your practice or curriculum this year, that you think reflects the two big ideas, or if you are interested in one of the innovations, please contact Maria Tukeva, Principal, Ms. Krishunda Penn Pearson, Redesign Director, your SLC Administrator, or any member of the XQ Redesign Team. Please join the Redesign Team, and please reach out to interested students or parents!
---
TECHNOLOGY ROLL OUT - DIGITAL CITIZENSHIP
It is our priority to get technology into the hands of all students as soon as possible. We commend Mr. Tobias and the Tech/Ops Team for their hard work in working on this goal. In order to complete the process in a way that allows us to keep track of over 1500 devices, there are documentation and recording requirements. Last year, a significant number of devices went missing, or were damaged or broken, or not returned by students. We now need replacements for each of these, and must document what occurred. Each SLC administrator is responsible for working with his or her grade level to ensure that we have the correct data and status for all student devices. Last week, through your advisory, you received a spreadsheet that needs to be filled out for all students. Based on this, devices will be distributed, and replacement devices will be requested for those whose devices were lost, stolen or broken
Please see your SLC Administrator for questions and concerns. Thank you for supporting this process!
---
Shout out to Mr. Molina, Ms. L. Lemus, Major Wright, Dr. Jackson, Ms. Lainez, Dr. Barnett, Mr. Onley, Mr. Jacobs, Mr. Pinto, the Student assistants, and all those who made Back to School night a success! Shout out to all teachers, counselors, administrators and staff for making our parents feel welcomed!

Kudos to Pankaj, Mr. Best, Mr. Bueno, Mr. Tobias, Mr. Galvan, and all of the maintenance team for responding to a plumbing emergency last Thursday night! They worked until 1 am to make sure the building was ready for school the next day!

Kudos to Mr. Henggeler for being the first teacher featured in the "Coach's Corner"

Shout out to all members of the CHEC team for a great week 3!

Shout out to Mr. Tobias and team for distribution of technology!

Shout out to all teachers, department chairs and others who are covering classes while we wait for all staff to be onboarded!
---
PROMOTING ACADEMIC CONVERSATIONS
See how Mr. Henggeler promotes student academic conversations in the classroom through the use of sourcebooks and building relationships with students. Essential Practice 4 (see below) is "Maximizing Student Ownership of Learning". How can student academic conversations during class maximize student ownership of learning?
Students spend the majority of the learning experience engaged in meaningful cognitive work, including explaining their thinking with appropriate evidence, applying their understanding of content to complex tasks, or both.
All or almost all students demonstrate movement toward higher- level understanding as a result of their participation in the learning experience.
For example, the students:
Do the majority of the thinking and speaking about content

use most of their time to productively grapple with content

Are responsible for most of the cognitive work
---
In the fourth week of the school year we continue to build relationships and community in class. This week our students should be fully into the process of completing their first project, through the completion of check points and different components of the GRASPS. During the workshop portion of the class, students should be involved in peer revision, and sharing their work with their peers. They should become familiar with using the rubric to self assess and peer assess. Thinking of our Redesign Lens of Meaningful Engaged Learning, we can use the process of teaching to the GRASPS as a way of uncovering what students are most interested in, and allowing them some choice in how they complete the GRASPS.
By now, we should have completed diagnostics, and this can assist us in developing flexible groupings in class, so that students are grouped in a way to support one another. For example, we want to make sure that students are grouped heterogeneously according to language level and/or Special needs designation.
Please build the norms and have them come alive in our class. For example, if you are doing a Socratic Seminar, you can emphasize Owning your Learning, or showing Respect and Empathy. Having a student serve as Process Observer and reflecting at the end of class is a great way to end the class.
Please reach out to SLC Administrators and Coaches for support and assistance.
As we start week 4, BOY testing is in full swing. A huge thanks to those teachers who've managed to get testing completed for their classes! Equally huge shoutout to those who have patiently waited while we navigate limited technology availability! With RI, MAP, & i-Ready Math (MS only) windows closing on 9/30, PLEASE continue to reach out to Mr. Magee, or your grade level administrator, with your needs so that support can be properly allocated.
Shoutout:

Mr. Tobias for tech distribution.

Ms. Chiu for organizing the schedule for spare laptops.

---
The Instructional Calendar is a living document that houses all the major curricular requirements, assessments, and schoolwide events. The Instructional Calendar is complete for the moment, however changes may be made and will be noted. If you have any requests for additions to the Instructional Calendar, please contact Mr. Magee,peter.magee@k12.dc.gov, maria.tukeva@k12.dc.gov or your SLC Administrator.
We have some great Professional Development coming up, and you also have an opportunity to have input into our professional development for the year. These are all upcoming in September, with dates to be confirmed:
Training in Co-teaching Models and Best Practices
– PD Provider – Blue Engine - 20 co-teaching pairs (SPED-Gen Ed, ELA-SLA, SPED-DL, ESL-Gen Ed) will have the opportunity to participate in a Community of Practice and practice high leverage co-teaching strategies that result in effective differentiation. If you are interested, please see Ms. Ameyaw
Principles of Effective Dual Language Programs, Literacy Strategies for Language Learners in Bilingual Programs
– PD Provider -Center for Applied Linguistics 16 leaders and up to 50 teachers will have the opportunity to receive this professional development. If you are interested, please see M. Tukeva
Transformational Coaching –
PD Provider – Bright Morning (Elena Aguilar) – 14 LEAP Leaders, Admin, Department Chairs and Coaches will have the opportunity to receive professional development in coaching strategies in a community of practice. If you are interested, please see M. Tukeva
Our Shared Leadership Subcommittee on the ALT Team will be surveying staff and helping to develop a PD plan for the year.
LAST CALL: ADULT MENTORS NEEDED
DARREN JONES IS AN 11TH GRADER WHO ASPIRES TO BE A JOURNALIST. SHE IS ONE OF 19 STUDENTS IN OUR INAUGURAL MENTORING CLASS. WE NEED MORE MENTORS TO MAKE OUR STUDENTS SOAR. APPLY HERE:
VIRTUAL STEM EXCHANGE & GLOBAL EDUCATION OPPORTUNITY
FOR 9-12TH GRADE STUDENTS DUE OCTOBER 1ST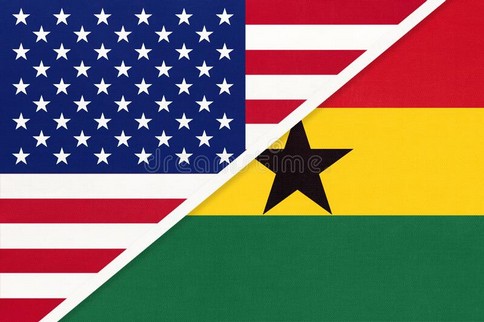 The World Smarts STEM Challenge is a virtual exchange program that supports STEM education in the United States and Ghana in collaboration with the DCPS Global Education programs. High school students from the Washington, D.C. metro area and secondary school students from across Ghana come together virtually to solve global issues in their communities with STEM solutions. The program improves STEM/ICT skills, strengthens cross-cultural communication, and develops global competence while enhancing students' enthusiasm and commitment to STEM learning and careers. Last cohort, Columbia Heights Educational Campus students, led by Ms. Angenette Planter, collaborated with Nkoranza Technical Institute students in Ghana to create prototype of a water powered vehicle to reduce emissions of carbon monoxides and carbon dioxides in the environment.

My Project
The CHEC Minds Matter (CMM) club is a group of high school students at our school that have come together because they care about their mental health as well as the mental health of their peers. They have been trained in Mental Health First Aid by Our Minds Matter DC. They hope to fight the stigma around mental health during the 2022-2023 school year through a variety of awareness and supportive events and campaigns at school. They feel that these supplies will help them achieve those goals through providing CHEC students with supportive sensory tools and food to garner interest from their peers in mental health awareness. The group will use tools such as the BINGLALA 50 PCs minipop keychains to help their peers learn to calm their emotions when stressed or overwhelmed in class. The 300pcs Mental Health Inspirational Stickers and the Green Ribbon Awareness pins will be used to spread mental health awareness. CMM will use the food such as the Pringles and Granola Bars as motivators for their peers to participate in activities.
My Project

Flexible seating allows students to take charge of their learning and make the choices that work best for them. During independent work times they choose a location in the classroom that works for them. Currently my students are choosing to work in a variety of locations in our room such as: at different tables, sitting under tables with clip boards, or sitting or laying on the floor with a clip board. Making sure students are comfortable is an essential component in motivating them. I have noticed amazing differences in my students when they are given a choice in their seating. They almost always make good choices about where they sit, are more engaged, and get more work completed than when they are just sitting at their desk.
My students are noticeably more engaged in their work and less disruptive of their peers when they are given a choice of where to work.
Athletics are an integral part of the educational program and a means to accomplish the goals of education. Our athletic program exists for the welfare of students and the contributions it makes to their educational experience. Athletic participation builds self-esteem and confidence and provides the necessary tools for success. The interaction between individuals on the fields of sport teaches students the value of teamwork, while developing the proper competitive spirit, combined with a sense of fairness.
BELL GIRLS SOCCER VS. CAPITAL CITY
LINCOLN

BSOC: 0 - 0
GSOC: 0 - 0

VB: 1 - 0

The HS FB team defeated Ballou. The HS boys soccer team defeated Cardozo and Capital City PCS. The HS girls soccer team defeated Roosevelt and Capital City. The HS volleyball team defeated Phelps and HD Woodson. Middle school sports start this week.
MONDAY:
HS GSOC vs. Coolidge at Coolidge @ 4:00
HS GSOC vs. Jackson-Reed at Coolidge @ 5:30
TUESDAY
MS GSOC vs. Stuart Hobson at Randall @ 3:30
MS BSOC vs. Stuart Hobson at Randall @ 4:30
HS VB vs. Eastern at Cardozo @ 5:00
WEDNESDAY

MS XC at Lafayette Invitational at Colmar Manor @ 12:00
MS VB vs. Stuart Hobson at Stuart Hobson @ 5:30
MS GSOC vs. Deal at CHEC @ 4:00
MS BSOC vs. Deal at CHEC @ 5:00
FRIDAY:
HS FB vs. Ron Brown at Cardozo @ 6:00
---
Desmond Alexander, CAA
Columbia Heights Educational Campus
Bell/Lincoln Multicultural Schools
(202)939-7700 Ext: 5207 (office)