SCHOOL YEAR 2023-24 - FIRST DAY OF SCHOOL!
MONDAY, SEPTEMBER 4, 2023
Labor Day (School Closed)
TUESDAY, SEPTEMBER 5, 2023
WEDNESDAY, SEPTEMBER 6, 2023
SLC/MTSS morning meetings
THURSDAY, SEPTEMBER 7, 2023
September Faculty Meeting -3:30 pm - Cafeteria
FRIDAY, SEPTEMBER 8, 2023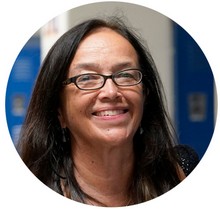 ---
"We are Designers of our Learning and Experiences"
Every week, the bulletin will focus on a phrase from the mission, as well as an element of our Comprehensive School Plan. This week's focus is on the phrase from our bulletin, "We trust one another to continually improve our practices." Through the lens of trust and continual improvement, we are beginning our journey of a new school year. While learning is a spontaneous process, we must design opportunities and experiences that speak to the many different personalities and gifts that we and our students bring.
Our Comprehensive School Plan (CSP) is a living document that lays out plans and strategies to reach our school mission – with a focus on equity. Like any good plan, it is living, meaning that it changes as necessary to respond to data, or meet new needs. The CSP focuses on four domains of our work – Shared Leadership, Academics, Engagement and Culture of Achievement.
Shared Leadership is the foundation of building trust, and our focus on student voice and design thinking means that we must engage more students in leadership and decision making. Our Shared Leadership SMARITE goals for this year are:
By 6/2024, 25% of all (HS/MS) students should have participated in at least 1 school meeting including SLC, Faculty, ALT/Design Team Sprint


By 6/2024, 25% of student participants in said meetings should represent a marginalized group (per Panorama– red status in two or more areas)

By 6/2024 the percentage of staff participating in ALT/Design Team and design sprints meetings will increase by 50 %
In our first CSP meeting on Tuesday, September 5, we will begin the process of internalizing the goals, and designing ways to meet them through strategic actions.
This week's Faculty Meeting will focus on the Engagement Domain of the CSP, as our two Family Engagement Faculty Leaders, Ms. Jessika Alvarado and Ms. Gabriela Ramirez, share strategies for family engagement, including Home Visits. This will also prepare us for Back to School Day/Night, which is on September 13.
Our theme for culture this year is "Belonging." We know from our surveys and empathy interview last year, that only about half of our students feel a real sense of belonging or being a part of the school. Through our work on building norms together with students, the creation of a social contract, and our redesigned Advisory program, we are making relationship building and social emotional learning our number one focus.
This week, we will focus on having a warm welcome to the building and to every class. As we discussed and practice in pre-service, the entry into every experience determines our thoughts and feelings throughout that experience. As students enter the building and the classroom, we want to make sure our welcome is sincere and warm.
You have received information from the Culture team on these initiatives, as well as how our Culture team will support all staff in maintaining a positive culture. The norms are being discussed in detail in Advisory over the first two weeks, and we will continue with our color coded pass system, To make sure students can own their learning through full and active participation in class, start the year out emphasizing on time arrival to class, create a strong opening and close to class, and minimize time out of class. Please make your focus on engaging students with ideas and activities that are interesting, aligned to standards, and relevant to their lives and cultures. Our project based approach to instruction is a great vehicle, especially when we design the projects with students in mind.
"How Might We Use Design Thinking to Transform our School through Student Voice and Choice?"
This week in our first ALT Team meeting, we will review the CSP, and begin to visualize how the ALT team can guide our implementation of our
SY 2023-24 CSP_CHEC.
The ALT team is serving to guide our Redesign and our Comprehensive School Plan, and will be meeting every two weeks. Design sprints and ideas will be vetted by the ALT, for alignment to the pillars of our redesign. As a result of our design sprints last year, we have made incremental changes in line with our three pillars -Students are Designers of Rigorous Meaningful Learning Experiences, Students are Designers of their Wellness Journey, and CHEC is an innovation hub serving the community.

As a result of our design sprints last year, we have made incremental changes in line with our three pillars -Students are Designers of Rigorous Meaningful Learning Experiences, Students are Designers of their Wellness Journey, and CHEC is an innovation hub serving the community.
Our new master schedule launched last week, and now we will collect data on how well it is meeting the needs of students it was designed for. Six of our co-designing PBL teachers are launching their projects this week, and we are excited to see what their classes explore and learn. We have a draft of our Community Development Curriculum, and Mr. Bellido will be teaching this course. The redesigned Advisory program responds to the work of the Wellness Design Sprint. Different elements of the redesign are coming to life as we open school, and we will be observing and gathering data as time goes by.
.
In order to deepen our learning, we will be engaging in visits to conferences and other schools. If you are interested in a particular conference or learning opportunity, please reach out.
Shout out to the whole CHEC Team for a Fantastic First Week of School!


Kudos to Ms. Belser and Mr. Arabian, Mr. Linero and Ms. Hobbes, Ms. Gutierrez and Ms. Perez, and Mr. Molina for welcoming our visitor, Phil Mendelson, into their classes, and engaging in questions and answers with them!

Shout out to AP Boone, Dean Williams, Dean Henderson, Dean Padilla and the Culture Team for a comprehensive approach to climate and culture!

Kudos to DSL Odom and the Ops team for their responsiveness to all needs, and for removing obstacles to instruction!

Shout out to all for our First Fire Drill!

Shout out to the High School and Middle School Counseling Teams for troubleshooting the master schedule and students schedules,

Kudos to AP Pugh, AP Jones, AP Smith, AP Avila for receiving feedback on the schedule and making significant changes rapidly!

Shout out to RD Penn for supporting our PBL cohort as they embark on a significant change in instructional approach! Shout out to our NAF Directors and Coordinator, Ms. Garcia, Mr. Onley and Ms. Bryant for redesigning our Internship Program!

Shout out to Mr. Whitney and Ms. Barnett for creating activities and opportunities for our students, and for getting our information screens up and running!

Shout out to Ms. Massoni for creating the CHEC Corner!

Kudos to Ms. Ferguson for leading MSB in the first two weeks!

Shout out to AD Alexander and all of our coaches for kicking off the Sports season!
MS. YAMASHITA'S JAPANESE CLASS
After a whirlwind first week, we are now in week 2. Thank you to all for your patience as we balanced classes and adjusted our new master schedules. Both the high school and middle school had a new master schedule design, and this change has an impact on everything we do. We are striving to resolve all changes to the schedule this week, if you have questions or concerns please see your SLC administrator, Ms. Pugh, or your Department Chair.
This week we should be preparing for Back to School Night, which is Wednesday, September 13th. You can already work with your class to find out what they would like highlighted in conversations with parents.
The focus of this week continues to be on relationship building, and co-creation of norms with students. At the same time, it is important to find out from students what their interests are in relation to your content, so that together you can design learning experiences that are engaging and motivational. Your course syllabus should provide a general outline of the standards and content, as well as the essential question and enduring understanding of the course.
This week we have diagnostics, in particular 6-8th grade are administering I-ready, RI, and PI. All classes should complete their diagnostics by the end of the third week, so that they can be used to plan instruction.
A Buddy Teacher is a veteran CHEC teacher who will be paired with a new teacher (new to teaching or an experienced teacher new to CHEC) to provide support throughout the 2023-2024 school year. A Buddy Teacher is expected to introduce themselves and check-in with their buddy regularly. Buddy Teachers will provide their buddy guidance on navigating things ranging from how to print to IMPACT to classroom management tips and tricks. Buddy Teachers are not expected to be experts on all topics but, when needed, should point their buddies to the people in the building who are experts. Our goals through the Buddy Teacher Program are to a) provide new teachers with more supports, b) create a stronger sense of belonging for new teachers, c) cultivate an environment where all teachers feel they have the resources they need to succeed, and d) foster a culture of shared leadership within our CHEC community.
The Instructional Calendar is a living document that houses all the major curricular requirements, assessments, and schoolwide events. The Instructional Calendar can be found on the CHEC Corner on Canvas, and you have also received an invitation to share the calendar. If you have any requests for additions to the Instructional Calendar, please contact Ms. Massoni, Mr. Whitney, or Ms. Bruemmer.
We will host a three day professional development at CHEC in Project Based Learning, by PBL Works on October 18, 19, and 20. Details forthcoming.
There is also an upcoming Professional Development on our two new Advisory Curricula, Wayfinder, and We do it for the Culture. Dates are forthcoming.
The ALT team is serving to guide our Redesign and our Comprehensive School Plan, and will be meeting every two weeks. The first ALT team Meeting will be this Tuesday, September 5, at 3:30 pm in the Middle School Library. The agenda will consist of reading and internalizing the
Comprehensive School Plan SY 2023-24 CSP_CHEC.docx.
All staff are invited to attend the ALT team meeting, as well as students and parents. One of our goals in the Shared Leadership Domain is to increase the number of staff and students attending, with an emphasis on those who have not participated in the past. We need to hear all voices on the ALT!
MS. WEISS AND MR. MOLINA PREPARE STUDENTS FOR
SEPT. 8TH
LEADERSHIP RETREAT AT CAMP HORIZONS

MR. LINERO VALLE'S NEW CLASSROOM FUNDED PROJECT IS: "USING MEMOIRS TO CREATE CHOICES!"
My Project
My students are a great source of inspiration. In their Freshman year, they are going to experience a new world and deserve to read books that inspire them to be the best they can. At my school, my students have not had the opportunity to have a voice in the selections of texts they read. If we want our students to continue inspiring others, we have to give them options! These memoir texts will give them that option. It is time to teach them to choose from good options so they make good choices in their adult life!
MS. ISMAEL'S NEW CLASSROOM FUNDED PROJECT IS: "
CLEAN AND SAFE CLASS
"
The requested materials will enhance our classroom appearance will give our class a vibrant clean feeling. We are looking forward to a refreshing bright classroom that encouragSe the class to be engaged daily. Many of my students are very aware of keeping our environment clean and safe from germs. I love the fact that my students like to keep the class in order. We sweep and wipe down the desks at the end of the day to ensure our class is clean and germfree. We periodically change our bulletin boards each term to display our ELA topics, which may include creating storyboards and one-pagers which require the colored pencils. Vocabulary words boards are frequently changed and the final product for each term that students are expected to complete is displayed.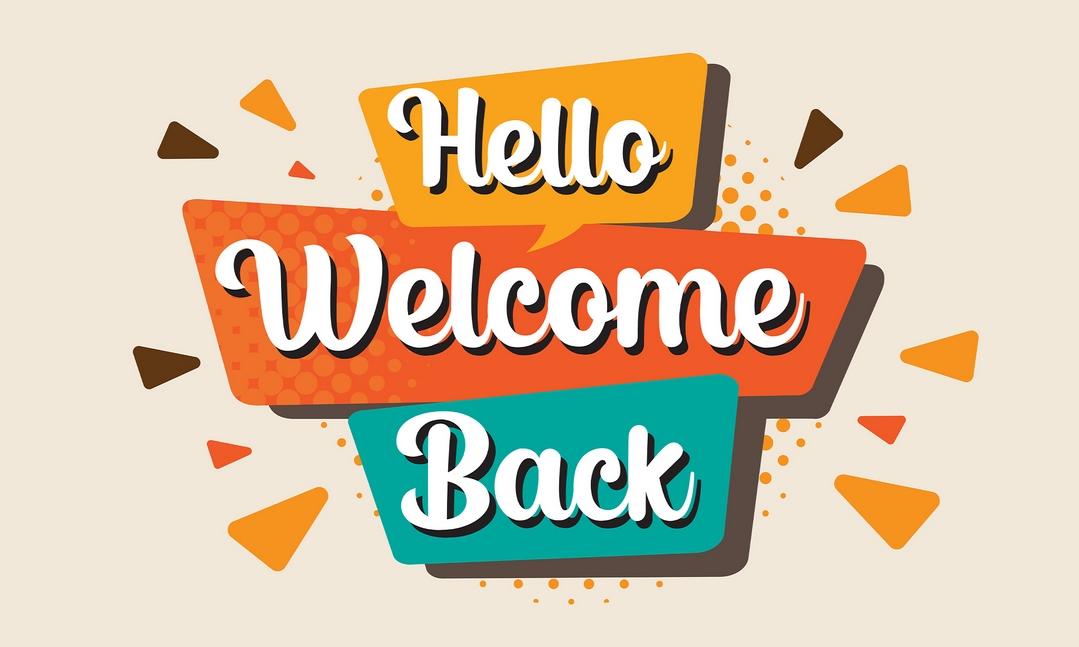 PLEASE ENJOY THE "SONG OF THE WEEK"...
Message from Deans:

Kudos to everyone for a phenomenal first week of school! The Culture Team is extremely excited about this school year and working with all you, new and returning staff. We are even more excited about DCPS's "Becoming" initiatives and focusing this year on "Belonging". This year is critical to ensure all students and staff feel a sense of belonging and loved. As part of our redesign and sprints, the Culture Team will provide a lot of emphasis and support in the following practices:
100% of students at CHEC will receive a warm welcome and be greeted at the door. EP1, EP3, and EP4

100% of teachers will create classroom norms and expectations with students during the first week of school (E.g. Social Contract). EP1
During your first weeks, remember to take time to set norms and expectations in your classes that support our school norms and the Becoming Initiatives. Below are resources previously shared to help you create an environment of "Belonging" to kick off the year.
Belonging Resources
Connection to DCPS Essential Practices
Core Practice 1 (Student Relationship Structures) is connected to
Essential Practice 1: Cultivate a Responsive Learning Community,
Essential Practice 3: Lead a Well-Planned, Purposeful Learning Experience, and
Essential Practice 4: Maximize Student Ownership of Learning.
The tools and resources shared for Core Practice 1 are intended to support teachers in:
Providing time and space to foster intentional relationship structures, many of which are foundational to cultivating a welcoming, and responsive learning community for all students (EP 1),
Designing discussion structures that center student voice, which can lay the foundation for student-centered learning (EP 3) and engaging in meaningful cognitive work (EP 4).
SHOUT OUTS AND KUDOS!!!!
We already see many of you implementing the resources and strategies already in your classrooms. Shout out to Senor Maxwell for creating a welcoming learning environment and establishing classroom norms.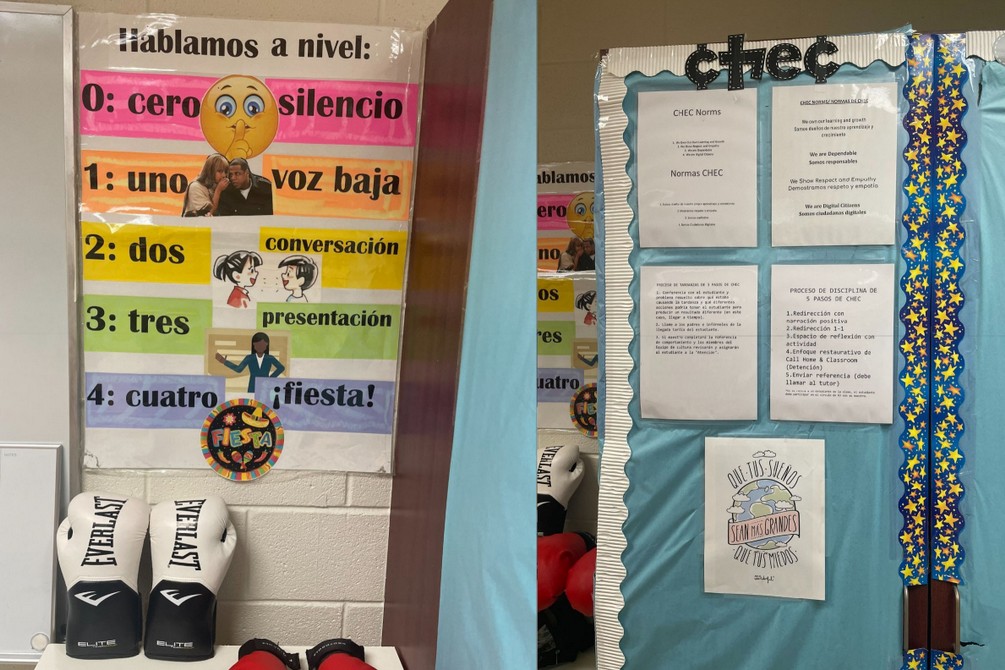 The Culture Team has also implemented a new way to communicate via Teams. Shoutout to Mrs. Tandem, Mrs. Ermis, and Mr. Magee who have been using teams to contact the Deans to share immediate concerns so that we could address them quickly and discreetly.
---
SCHOOL CULTURE UPDATES AND REMINDERS
After-school Detention for tardies to school
is
starting soon!! It will launch in two phases.
Phase 1: This next week we will implement empathy calls to parents and collect data on the late arrivals.

Phase 2: All students late to school will

be required

to stay after school until 3:45

pm.

This will be effective on 9/

11/23
Please ensure that you have a hall pass. If you do not, please inform a member of the culture team. Students are required to have a laminated colored pass to use the restrooms and travel to authorized locations in general.
HS Side
MS Side
Best Practices
Please make sure you give passes at all times

Always write students'

Time Out

and

Return Time

Only one student should be out of class at a time

Enforce the 10/10 Rule (No passes during the first 10 and last 10 minute of class.

Do not issue passes during lunch periods. Students should have taken care of their needs during lunch or transitions.
---
COMMUNICATING WITH THE CULTURE TEAM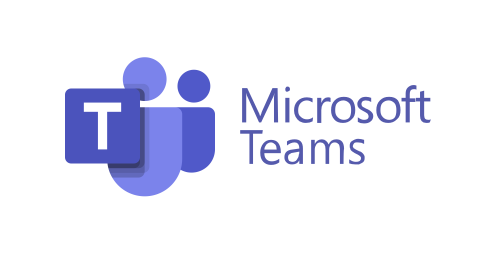 Use the "Chat" feature to contact a Dean or Student Support Coordinator
Can be used to alert the team immediately
You can still call the main office to have a team member alerted
Be sure to also have your alerts turned on for Teams on your preferred device to receive notifications.

We will be using Kickboard this year again as our PBIS data system. Mr. Whitney/Ms. Burnett, the Activities Coordinator, will be leading and managing incentives this year. Please look out for communication from him regarding the launch date of Kickboard.
NOTE: Aspen will be migrating all staff and students to the platform in the upcoming weeks. During this time, please look out for an
Activation Email by September 5th.
As always, we appreciate all your hard work, commitment and flexibility while all work to make CHEC Great!!!
Athletics are an integral part of the educational program and a means to accomplish the goals of education. Our athletic program exists for the welfare of students and the contributions it makes to their educational experience. Athletic participation builds self-esteem and confidence and provides the necessary tools for success. The interaction between individuals on the fields of sport teaches students the value of teamwork, while developing the proper competitive spirit, combined with a sense of fairness.
RECAP SEPT. 1, 2023: BELL VS. KIPP LEGACY
The HS football team defeated National Christian Academy 32 - 12.
HS GSOC vs. Dumbar at Dunbar @ 4:00
Thursday:

HS BSOC vs. Archbishop Carroll at Archbishop Carroll @ 4:00
MS GSOC vs. Oyster Adams at CHEC @ 4:00
MS BSOC vs. Oyster Adams at CHEC @ 5:00
FB vs. Roosevelt at Roosevelt @ 6:00
---
Desmond Alexander, CAA
Columbia Heights Educational Campus
Bell/Lincoln Multicultural Schools
(202) 939-7700 Ext: 5207 (office)