FIRST FACULTY MEETING OF SY '23-24
MONDAY, AUGUST 28, 2023
WEDNESDAY, AUGUST 30, 2023
SLC/MTSS morning meetings
THURSDAY, AUGUST 31, 2023
FRIDAY, SEPTEMBER 1, 2023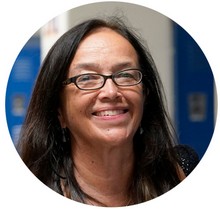 ---
"We are Designers of our Learning and Experiences"
W
elcome back to all students, staff, and families! How might we make our theme for this year and the focus of our redesign come alive starting on day 1 of School Year 23-24? From day 1, it is our goal for all students see each day as an opportunity to pursue their interests and dreams, so that they are able to design how they use their time and resources to learn what is important to them.
Over the past year, we have focused on listening to students, to authentically hear them, and partner with them in creating a school that is alive with joy and learning. Thank you for entering this new year with excitement, hope and passion for education. Let the designing begin!
Our theme for culture this year is "Belonging." We know from our surveys and empathy interview last year, that only about half of our students feel a real sense of belonging or being a part of the school. Through our work on building norms together with students, the creation of a social contract, and our redesigned Advisory program, we are making relationship building and social emotional learning our number one focus.
You have received information from the Culture team on these initiatives, as well as how our Culture team will support all staff in maintaining a positive culture. The norms are being discussed in detail in Advisory over the first two weeks, and we will continue with our color coded pass system, To make sure students can own their learning through full and active participation in class, start the year out emphasizing on time arrival to class, create a strong opening and close to class, and minimize time out of class. Please make your focus on engaging students with ideas and activities that are interesting, aligned to standards, and relevant to their lives and cultures. Our project based approach to instruction is a great vehicle, especially when we design the projects with students in mind.
"How Might We Use Design Thinking to Transform our School through Student Voice and Choice?"
This summer, members of the ALT, along with students and parents, met to finalize our Comprehensive School Plan, and align it to our redesign initiative. The revised plan is here SY 2023-24 CSP_CHEC. The ALT team is serving to guide our Redesign and our Comprehensive School Plan, and will be meeting every two weeks. Design sprints and ideas will be vetted by the ALT, for alignment to the pillars of our redesign.
As a result of our design sprints last year, we have made incremental changes in line with our three pillars -Students are Designers of Rigorous Meaningful Learning Experiences, Students are Designers of their Wellness Journey, and CHEC is an innovation hub serving the community.
Our new master schedule launches tomorrow, and it is the first step in our Flex Schedule pilot, which aligns to students as designers of their learning experiences. The high school schedule has increased choice for students by going to an A day B day schedule, and middle school has increased to five periods to offer more variety and choice. Six of our co-designing PBL teachers are launching their projects this week, and we are excited to see what their classes explore and learn. We have a draft of our Community Development Curriculum, and Mr. Bellido will be teaching this course. The redesigned Advisory program responds to the work of the Wellness Design Sprint. Different elements of the redesign are coming to life as we open school, and we will be observing and gathering data as time goes by. We are planning a professional development for 35 people in PBL for October, to increase the number of staff who will be ready for co-designed project based learning.
In order to deepen our learning, we will be engaging in visits to conferences and other schools. Stay tuned for information on upcoming conferences and learning opportunities for all staff.
Shout out to the whole CHEC Team for an amazing Pre-Service Week, and for harnessing all energy to get ready for the arrival of our scholars!
It is the first week of the school year! The focus of this week is on relationship building, and co-creation of norms with students. At the same time, it is important to find out from students what their interests are in relation to your content, so that together you can design learning experiences that are engaging and motivational. Your course syllabus should provide a general outline of the standards and content, as well as the essential question and enduring understanding of the course.
A Buddy Teacher is a veteran CHEC teacher who will be paired with a new teacher (new to teaching or an experienced teacher new to CHEC) to provide support throughout the 2023-2024 school year. A Buddy Teacher is expected to introduce themselves and check-in with their buddy regularly. Buddy Teachers will provide their buddy guidance on navigating things ranging from how to print to IMPACT to classroom management tips and tricks. Buddy Teachers are not expected to be experts on all topics but, when needed, should point their buddies to the people in the building who are experts. Our goals through the Buddy Teacher Program are to a) provide new teachers with more supports, b) create a stronger sense of belonging for new teachers, c) cultivate an environment where all teachers feel they have the resources they need to succeed, and d) foster a culture of shared leadership within our CHEC community.
The Instructional Calendar is a living document that houses all the major curricular requirements, assessments, and schoolwide events. The Instructional Calendar can be found on the CHEC Corner on Canvas.
If you have any requests for additions to the Instructional Calendar, please contact Ms. Massoni, Mr. Whitney, or Ms. Bruemmer.
We will host a three day professional development at CHEC in Project Based Learning, by PBL Works on October 18, 19, and 20. Details forthcoming.
The ALT team is serving to guide our Redesign and our Comprehensive School Plan, and will be meeting every two weeks. The first ALT team Meeting will be Tuesday, September 5, at 3:30 pm in the Middle School Library. The agenda will consist of reading and internalizing the Comprehensive School Plan SY 2023-24 CSP_CHEC.docx. All staff are invited to attend the ALT team meeting, as well as students and parents.
HIGH SCHOOL AFTER SCHOOL FAIR

My Project
In this captivating lab, students will explore the fascinating world of the human body's internal temperature regulation, investigating its connection with skin surface temperature under various conditions. We will be able to provide essential materials like oral thermometers and thermometer probes, enabling accurate measurements and fostering critical thinking skills. In this new transformative learning environment, my students will engage in real-world scientific inquiry. By experiencing the Thermoregulation Lab, they will evelop a curiosity for science and a passion for learning, bolstering their aspirations to pursue careers in medicine and research.
Athletics are an integral part of the educational program and a means to accomplish the goals of education. Our athletic program exists for the welfare of students and the contributions it makes to their educational experience. Athletic participation builds self-esteem and confidence and provides the necessary tools for success. The interaction between individuals on the fields of sport teaches students the value of teamwork, while developing the proper competitive spirit, combined with a sense of fairness.
RECAP AUG. 27, 2023: BELL VS. NATIONAL CHRISTIAN ACADEMY
The HS football team defeated National Christian Academy 32 - 12.
Thursday:

FB vs. Kipp Legacy at Kipp Legacy @ 5:15 (Game is closed)
---
Desmond Alexander, CAA
Columbia Heights Educational Campus
Bell/Lincoln Multicultural Schools
(202) 939-7700 Ext: 5207 (office)