SINTIA MADRID-ROMERO AND MAMADOU DIABATE CELEBRATE
FULL RIDE SCHOLARSHIPS TO GEORGE WASHINGTON UNIVERSITY
WITH FRIENDS AND FAMILY.
WEEK OF MARCH 21, 2022

Monday, March 21, 2022

Grade 10 ACCESS Speaking and Make ups
Wednesday, March 23, 2022
Grade 9 ACCESS Speaking
COVID 19-SERT Team Meeting
Grade 9 ACCESS Speaking and Make ups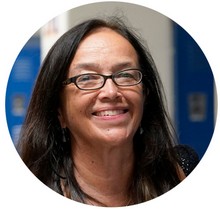 ---
IN MEMORIAM
It is important to recognize and always be grateful to those on whose shoulders we stand. Learie Phillip, an educational leader in DCPS for over 25 years, passed away on March 3, 2022. This weekend, I attended a celebration of his life and legacy, and was inspired once again as the many memories and contributions of his life were recounted. Learie Phillip was a founding staff member of MCIP, former Assistant Principal of Bell Multicultural (1981-1995), and Principal of Roosevelt Senior High School (1995-2005). Through our years of working together, he remained a close friend and someone who I could always count on to share ideas, thoughts and difficulties.
Mr. Phillip was originally from Trinidad and Tobago, and he came to the United States as a teenager. He attended UDC Teachers College and earned a Bachelor's Degree in Spanish, and went on to gain a Master's Degree from George Mason University in Bilingual/Multicultural Education. During his long career as an educator, Mr. Phillip was known for his high expectations for all students, and for always encouraging and motivating students to continue their learning. He developed strong relationships with students, and knew all students by name. In addition to his administrative duties, he coached our Soccer Team to two championships, and later served as the DCIAA's Commissioner of Soccer.
As a colleague, he was always collaborative, creative, and committed to the mission of educating our young people. Mr. Phillip will be truly missed by all who knew him, and his legacy is a reminder of the power of education to change the lives of many.
Gracias Sr. Phillip, descanse en paz.
---
MARCH 21, 2022: THIS WEEK'S FOCUS: PANORAMA SURVEY
Panorama Survey

The Panorama Survey is one way we get important feedback from students, parents and staff on many aspects of the educational experience, but in particular, how students are progressing from a socio emotional aspect. Please be sure you have completed the staff survey, and please encourage students complete the student survey.
Please make sure your voice is heard, so that we can "continually improve our practices."
.
---
Thank you to all for your collaboration and engagement as we make sure we are communicating clearly to all students what our norms are, and why they are important to our whole school community. This week's Focus will be on cycling back through all of the norms, and building them into daily actions. There are no specific norms lesson for this week, but Kickboard has been rolled out, so you can start giving out Norms aligned incentives!
An important part of reinforcing the norms, are incentives. One incentive that the SGA has advocated for, is an opportunity to go off campus for lunch (chaperoned by staff). Each week, we will select one class, nominated by a teacher, to go off campus for lunch.
Last week, two teachers nominated their classes, and the winner was Ms. Warren's and Ms. Hogan's 3rd period class!!!
The process is the following:
1.Please nominate a class that you have, that has for the most part (90% of the class 90% of the time) demonstrated the first two norms – Owning their Learning, and Digital Citizenship.
2.All nominated classes will be put into a random selection process, (Plicker wheel) and only one be selected to go off campus for lunch. Each student in the class will be provided with $6.00 to support the purchase of their lunch (they can use their own money as well).
3.If there are any students in the nominated class with less than 85% attendance, or with multiple discipline referrals, they will not be included in the lunch off campus.
4.Please nominate a class by means of filling out this form:
https://forms.office.com/Pages/ResponsePage.aspx?id=7kagKk6zM0qSt5md8rwKMlBbjpUnjlNBkU-GwWNM3dNUMlo2TEhBS0dNWlBUN1paSkZDM1BEWlhDNS4u
5.There will be more incentives coming – please participate in our incentive survey coming up this week!
---
Please refer to the memo sent earlier to all staff for the new mandates on masking.
The COVID 19 SERT Team met on Wednesday, March 9, and will meet again on Wednesday, March 23, at 3:45 in the High School Library and virtually. We will discuss the new DCPS and CDC Guidelines.
Update on Testing and Cases:
There were no new cases last week.
Please limit unnecessary passes and movement for students is critical to limiting transmission. The Agenda book is the only pass, and it must be signed and dated. Passes should be limited and not given for breaks or other non essential tasks such as going to the bathroom.



---
Shout out to teachers who have started giving incentive points in Kickboard!

Shout out to all teachers for proctoring ACCESS!

Kudos to all teachers who are nominating their classes for incentives!

Shout out to all teachers and staff who have been covering classes!

Kudos to the Ops Team, Admin Team and Dean Team for their coordination of COVID 19 testing, contact tracing, and prevention!
---
WE HAVE A RECOGNITION! HONORED TEACHERS PARTNERSHIP CONTINUES THIS YEAR!
Columbia Heights Education Campus's great teachers deserve to be recognized! We're proud to partner with Honored Schools again this year to do just that! Go to
HonoredSchools.org
to tell Columbia Heights Education Campus teachers how they've made a difference. Please share this with parents and students! Once recognized, teachers get an email with your recognition story and we'll celebrate them!
---
Please contact Mya Ferguson or M. Tukeva if you would like to offer Office Hours, or if there is a topic you would like to see offered in Office Hours.
MR. DIAZ PREPARES HIS STUDENTS FOR PRESENTATIONS
We are now entering the eighth week of the third advisory, and we have two full weeks until portfolio presentations. Please make sure during work period time in class, that students are working on producing, evaluating and revising their products for presentations. The dates for Portfolio Presentations and Exams for the third advisory have been added to the Instructional Calendar.
The Instructional Calendar is a living document that houses all the major curricular requirements, assessments, and schoolwide events. The Instructional Calendar is complete for the moment, however changes may be made and will be noted. If you have any requests for additions to the Instructional Calendar, please contact Mr. Magee, peter.magee@k12.dc.gov, or your SLC Administrator.
CHEC WELCOMES MS. KEYONA BRYANT AND MS. KATIE WARD!
Ms. Bryant (left) is the new Internship and Career Academy Coordinator and Ms. Ward (right) is MCIP's Development Associate.
APRIL 7TH CHEC CAREER FAIR
CHEC's first in-person Career Fair in three years will take place on Thursday, April 7th during Career Exposure Week (April 4th - 8th). Please reach out to your personal contacts to request that they participate in the Career Fair . We're excited to have a few organizations already sign-up through partnerships from our NAF Academies as well as our MCIP board members. HUGE shout-outs to Ms. Castro, Ms. Freshley, Ms. Cates-Bristol and Ms. Ward for helping to secure participants!
As a reminder, the two staff members who support in securing the most professionals for our fair will each earn a $50 target gift card! Our goal is to have at least 15 MCA related fields and at least 15 MSB related fields represented.
Please feel free to spread the word and share this CF Participant Form with those who may be interested. Participants can sign-up for at least one or all of our two hour timeframes.
Cluster/Program of Study Fair

The Cluster Fair will be held during 8 - 12 grade lunches in the cafeteria Monday 4/4 - Wednesday 4/6, via the following schedule that week:
Monday, April 4th -- MCA programs




Tuesday, April 5th -- MSB programs




Wednesday, April 6th -- Advanced Placement Courses
If you have any questions about the Cluster Fair, please contact @Lewis, Andrea (DCPS) and @Nwaolu Bryant, Keyona (DCPS) for the Career Fair.
LITERACY INSTRUCTION FOR ALL:

STRATEGIES FOR SECONDARY MULTILINGUAL STUDENTS

Wednesday, March 23rd

3:30PM-4:30PM
Description
This session will provide strategies for effectively providing scaffolds and supports for English Learners (ELs) across the diverse spectrum of ability each student brings to the classroom. This session will focus reimagining the integration of scaffolds to modify the same lesson English-proficient students are completing so EL students and English-proficient students can meet the same grade-level standards in the Secondary setting. Through the reading and writing strategies for EL students presented in this session, teachers will be able to create assignments that meet the needs of all EL students without compromising the rigor of the lesson or the content-knowledge necessary to achieve mastery of the class objectives and grade-level standards. Recommendations will be made where content teachers can infuse literacy best practices in the multilingual classroom.

Speakers
Dr. Noel Emilius(Speaker) DC Public Schools, Secondary Teacher
Dr. Nicole Ugel(Speaker) DC Public Schools, ESL Middle School Manager
CHEC Lincoln Library Canvas Page

Check your email (called Lincoln Library Canvas Buttons; sent 1/13) for Canvas buttons and links to add to your class Canvas pages
. As you update your Canvas pages, include access to the library for independent reading, research resources, and technology support. As a reminder, our digital library collections are accessible through Clever under the Library Resources section. Need help? Email angela.falkenberg@k12.dc.gov to schedule assistance.
Schedule Library Visits and Collaborations

Email angela.falkenberg@k12.dc.gov or call extension 4018 to schedule Library Visits and/or lesson collaborations. These collaborations include co-teaching, resource curations, reading promotions, GRASP assistance, etc.
Columbia Heights EC - Lincoln MS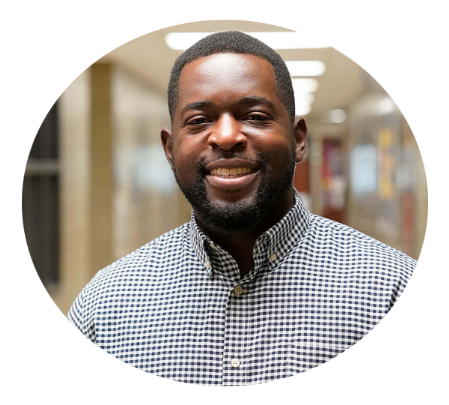 KANEIL WILLIAMS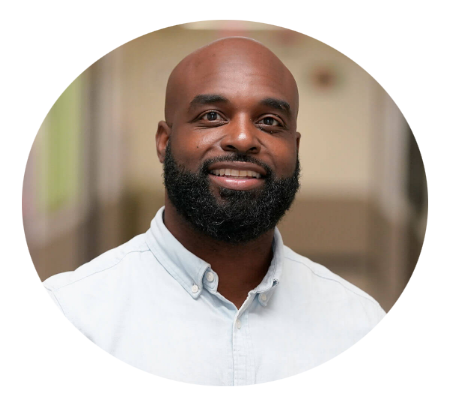 DEWAYNE BOONE
Greetings CHEC Family!
Here's a little DMV Trivia:
(FYI – This is the DMV FLAG)
Which state in the DMV was first settled by Europeans on March 25th 1634? (Hint: They were led by Lord Baltimore)
Click here for the answer!
The Culture Team would like to shoutout the following teachers for having the highest engagement in Kickboard March 15th -18th
Peter Magee 926
Ivan Navas 789
George Connor 788
Michael Shoenthal 583
Shuk-kuen Chiu 524
Christopher Zinzarella 483
Amber Lesniewicz 451
Tel Degolacion 441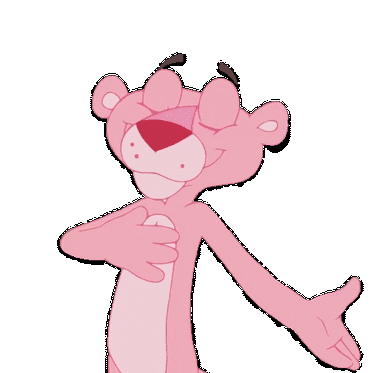 Restorative Justice Applications & Alignment with Multi-Tiered Systems of Support

March 22 @ 4:00 pm - 6:00 pm
Target Audience: Administrators, School Staff, Teachers
According to the U.S. Department of Education, a positive school culture fosters safety; promotes a positive academic, disciplinary, and physical environment; and encourages trusting and caring relationships between adults and students. As schools and communities work toward a common vision of improving school climate, how can schools organize high-quality systems and practices to create consistent outcomes? Join us to examine how restorative justice fits into the Multi-Tiered System of Support (MTSS) framework. Participants will learn how to align practices to the three-tiered framework, use teams to increase efficiency and make data-based decisions, and integrate restorative and MTSS practices to provide support for ALL students.
All professional development sessions use a trauma-informed approach and teach skills and practices that you can implement immediately. We highly encourage participants to join our weekly coaching sessions for a deeper dive into the challenges of implementation and practice. All 2021-2022 sessions will be held virtually on Zoom.
Coaching and Skill Building; Restorative Practices in Action
March 23 @ 4:00 pm - 5:30 pm
In these highly experiential sessions, you are invited to bring your unique challenges and questions and get on-the-spot coaching and group-peer support.
These sessions may take us on pedagogical, behavioral, ethical, personal and cultural reflections and insights on how restorative practices can support individuals and our sense of community. You will leave with both new or reinforced skills integrating the restorative approach and hands-on practical strategies for your unique situation. We will invite the wisdom in our circle and peer-to-peer support.
Any questions and situations are welcomed, here are some examples:
I want to run more circles but I am having anxiety in this re-entry moment




My students are not engaging, not participating and I don't know what else to do.




There are specific behaviors I just can't see with a restorative lens ….




What can I do next if a student repeats the behavior after a restorative circle?




I want to take a more restorative approach but don't know where to start




I'm exhausted and burnt out, I don't have patience or energy to be present with the kids



All professional development sessions use a trauma-informed approach and teach skills and practices that you can implement immediately. We highly encourage participants to join our weekly coaching sessions for a deeper dive into the challenges of implementation and practice. All 2021-2022 sessions will be held virtually on Zoom.
Next week OSSE will hold its virtual conference about literacy. Info about it:
March 23 @ 1pm – 5pm

"This virtual event will bring together literacy leaders and educators from across the District to engage in professional learning and networking to build citywide capacity. The convening theme,
Reimagining Literacy
, invites participants to think about literacy instruction and intervention through the lens of equity. Please join us for this
virtual convening
on
Wednesday, March 23, 2022 from 1-5 p.m.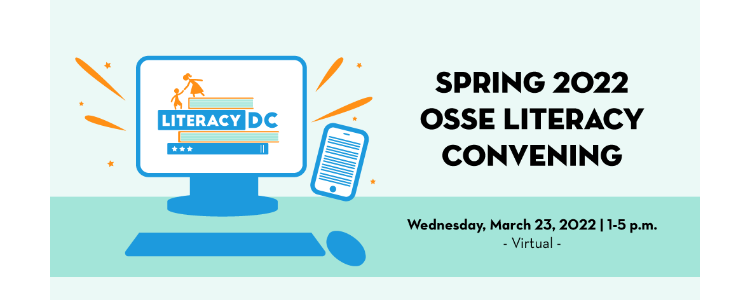 Sofia Argueta Martinez - 7th Grade
Estefany Villalobos - 7th Grade
Athletics are an integral part of the educational program and a means to accomplish the goals of education. Our athletic program exists for the welfare of students and the contributions it makes to their educational experience. Athletic participation builds self-esteem and confidence and provides the necessary tools for success. The interaction between individuals on the fields of sport teaches students the value of teamwork, while developing the proper competitive spirit, combined with a sense of fairness.
LAST WEEK'S RESULTS

Congratulations to the high school bowling team on a great season. The HS bowling team lost to Wilson in the DCIAA championship. Spring sports competition begins this week.
MONDAY:
HS BB vs. Phelps at Maury Wills @ 4:00pm
TUESDAY
HS SB vs. Eastern at CHEC @ 4:00pm
WEDNESDAY

HS BB vs. Cardozo at Taft @ 4:00pm
HS SB vs. HD Woodson at HD Woodson @ 4:00pm
FRIDAY:
HS BB vs. Model at Model @ 4:30pm
To participate in sports, including tryouts, students must complete participation paperwork and upload their physical via https://www.thedciaa.com/participation-forms.
Additionally, all student-athletes, who are 12 and older than must be vaccinated to participate in sports or have an approved medical or religious exemption and test weekly.
Anyone with questions, should contact the CHEC athletic director, Coach A in room D236, or via email at desmond.alexander@k12.dc.gov.
Spring sports practice has begun.
---
Desmond Alexander, CAA
Columbia Heights Educational Campus
Bell/Lincoln Multicultural Schools
(202)939-7700 Ext: 5207 (office)