CHEC's Black History Month Assembly
WEEK OF FEB. 28, 2022

Monday, Feb. 28, 2022

6th & 7th Grade Access R/ L & W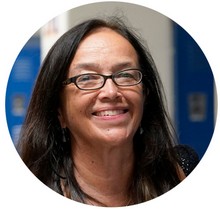 ---
FEBRUARY 28, 2022:
XQ PARTNERSHIP – AN EDUCATIONAL OPPORTUNITY AUDIT TO INFORM OUR BUDGET, STAFFING AND PLANNING PROCESS FOR SCHOOL YEAR 22-23
This week, we will focus on the mission phrase,
"All Columbia Heights Education Campus graduates will be prepared to succeed in college, careers and civic life as leaders in the quest for social justice and anti-racism. "

As you may have read in a communication from Chancellor Ferebee, DCPS is embarking on a partnership with XQ Institute, to create a process that will invite school community members—students, educators and staff, families, residents, and citywide partners—to come together to reimagine learning environments that are rigorous, relevant, and honor all students' potential and ambition. A major focus of this partnership will be to remove barriers to success in college for careers for those furthest from opportunity. Every high school will engage in an Educational Opportunity Audit, to determine what barriers to college and career success exist, for which students, why, and how we can eliminate them. On Thursday and Friday of this week, we will engage in our Educational Opportunity Audit guided by facilitators from XQ, starting with analyzing the transcripts of randomly selected students. The EOA will take place off campus, and will require a team of parents, teachers, students, and community members. If you are interested in participating, please email me by Tuesday of this week.
---
BUDGET UPDATE:
The timing of this Educational Opportunity Audit serendipitously aligns to our budget process for next year, and will help us further refine how we plan for the use of the significant increase we saw in budget this year. Thank you to all who participated in our Budget Survey, and in our LSAT and ALT team meetings focused on budget. Our budget was submitted on last Tuesday, and reflects many of the recommendations and suggestions made in meetings and through the Budget Survey. Some high level take aways include:
Single largest Investment is in Mental Health Services and SEL, including investments in Mental Health Staff, Deans and Behavior techs, and an SEL Instructional Coach, as well as funds for incentives, professional development and out of school experiences for students




Significant Investments in supporting technology, both through additional staff and additional technology




Investments in reducing classroom size, broadening electives offered, increasing support to ELL's through teachers and aides, increasing support for special education staff and co-teaching across the curriculum




Investments in Parent Participation, through paid Parent Partners and resources for the parents centers




Investments in College and Career – Additional Dual Enrollment Funding, and additional College/Career and Guidance Staff




Investments in infrastructure, including phased purchase of replacement furniture, athletic equipment, science laboratory infrastructure, as well as response to requests from all departments who submitted requests




Significant Investment in Professional development through funding for conferences and training, admin premium for staff led professional development and three additional instructional coaches




Significant Investment, both staff and non personnel, in supporting student stated interests in clubs, activities and other experiences that bring joy to school.



I look forward to working with the team to envision how we activate these resources, and plan for their use to target the needs our EOA deep dive will reveal.
Thank you CHEC team, for all that you do!
---
Thank you to all for your collaboration and engagement as we make sure we are communicating clearly to all students what our norms are, and why they are important to our whole school community. This week's Focus will be on cycling back through all of the norms, and building them into daily actions. In March's Faculty Meeting, we will focus on how incentives and PBIS can support our norms. There are no specific norms lesson for this week.
An important part of reinforcing the norms, are incentives. One incentive that the SGA has advocated for, is an opportunity to go off campus for lunch (chaperoned by staff). Each week, we will select one class, nominated by a teacher, to go off campus for lunch. Last week, one teacher nominated their classes –Ms.Athmer nominated Mr. Rahman and Mr. Chavez's fourth period ELA/SLA Class. Being the only nominee – they won!!
The process is the following:
1.Please nominate a class that you have, that has for the most part (90% of the class 90% of the time) demonstrated the first two norms – Owning their Learning, and Digital Citizenship.
2.All nominated classes will be put into a random selection process, (Plicker wheel) and only one be selected to go off campus for lunch. Each student in the class will be provided with $6.00 to support the purchase of their lunch (they can use their own money as well).
3.If there are any students in the nominated class with less than 85% attendance, or with multiple discipline referrals, they will not be included in the lunch off campus.
5.There will be more incentives coming – please participate in our incentive survey coming up this week!
---
COVID 19 UPDATES
Please refer to the memo sent earlier to all staff for the test to return process. If you are able to support entry, please fill out the form in that email, or in the link below.
The COVID 19 SERT Team met on Wednesday, February 2, and will meet again on Wednesday, February March 9, at 3:45 in the High School Library and virtually. We will discuss the new CDC Guidelines.
Update on Testing and Cases:
Since we were off last week, there were no new cases. We are currently reviewing the results from the Test to Return process and will have those results by tomorrow.
We must continually reinforce proper wearing of masks – This week, we will continue to send home any student who refuses to wear his or her mask properly.




Limiting unnecessary passes and movement for students is critical to limiting transmission. The Agenda book is the only pass, and it must be signed and dated. Passes should be limited and not given for breaks or other non essential tasks such as going to the bathroom.



---
SHOUT OUTS
Shout out to the Black History Month Committee, for the amazing Assemblies the week before break!




Kudos to the Equity Team, Ms. Warren, Mr. Talarico, Mr. Cohen, and all members for the organization of the Equity Fair! It was wonderful, student centered, and energizing!




Kudos to Ms. Vialpando Strickland and Mr. Diaz for coordinating the ACCESS Testing! Shout out to all AP's for creating schedules, Shout out to all teachers for proctoring!




Shout out to all AP's Counselors and Teachers who organized our Student Awards Assemblies! Shout out to all winning scholars!




Shout out to all members of the Admint Team, LSAT and ALT team, who contributed to our Budget Process!




Shout out to the Dean Team for the Pride, poise and perseverance in maintaining climate in spite of obstacles! Shout out to our AP's for supporting the Climate initiative every day!




Kudos to all teachers who are nominating their classes for incentives!




Shout out to all teachers and staff who have been covering classes!




Kudos to the Ops Team, Admin Team and Dean Team for their coordination of COVID 19 testing, contact tracing, and prevention!
---
WE HAVE A RECOGNITION! HONORED TEACHERS PARTNERSHIP CONTINUES THIS YEAR!
Columbia Heights Education Campus's great teachers deserve to be recognized! We're proud to partner with Honored Schools again this year to do just that! Go to HonoredSchools.org to tell Columbia Heights Education Campus teachers how they've made a difference. Please share this with parents and students! Once recognized, teachers get an email with your recognition story and we'll celebrate them!
Please see below our Honored Teachers from last week, and go to the website to read the wonderful things their students say about them!
---
PROFESSIONAL DEVELOPMENT

Please contact Mya Ferguson or M. Tukeva if you would like to offer Office Hours, or if there is a topic you would like to see offered in Office Hours.
MS. LESNIEWICZ'S WORLD HISTORY CLASS WORKS HARD AND THEN GOES OUTSIDE TO PLAY SOCCER AS TREAT
We are now entering the fifth week of the third advisory, and next week is Parent Teacher Conference Day! Please start preparing for conferences, and have students prepare to reflect as well, so they can join their parent in the discussion of their progress. At this point, students should have completed their first GRASPS, and should be ready to reflect upon it with their Parents during conferences.
The Instructional Calendar is a living document that houses all the major curricular requirements, assessments, and schoolwide events. The Instructional Calendar is complete for the moment, however changes may be made and will be noted. If you have any requests for additions to the Instructional Calendar, please contact Mr. Magee, peter.magee@k12.dc.gov, or your SLC Administrator.
11TH GRADE HONOR ROLL STUDENTS JA'NYA SHORT
AND VERONICA MILLER WITH PRINCIPAL
TUKEVA
Black History Month Resources
Happy Black History Month! These resources are available to you this month and every month. Additional materials and events will be added throughout this time of celebration and learning so bookmark this newsletter for continued reference:
CHEC Lincoln Library Canvas Page
Check your email (called Lincoln Library Canvas Buttons; sent 1/13) for Canvas buttons and links to add to your class Canvas pages
. As you update your Canvas pages, include access to the library for independent reading, research resources, and technology support. As a reminder, our digital library collections are accessible through Clever under the Library Resources section. Need help? Email angela.falkenberg@k12.dc.gov to schedule assistance.
Schedule Library Visits and Collaborations

Email angela.falkenberg@k12.dc.gov or call extension 4018 to schedule Library Visits and/or lesson collaborations. These collaborations include co-teaching, resource curations, reading promotions, GRASP assistance, etc.
Columbia Heights EC - Lincoln MS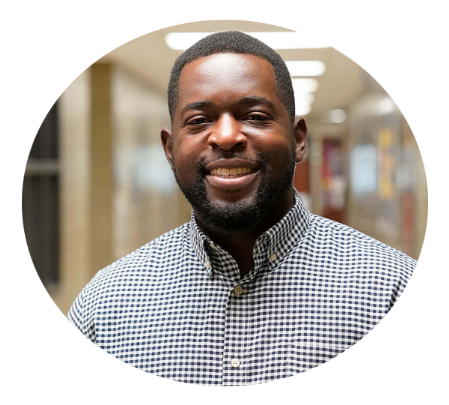 KANEIL WILLIAMS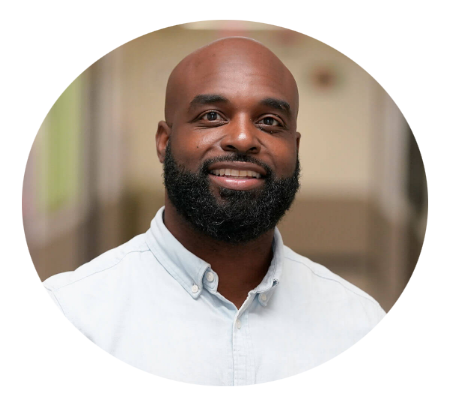 DEWAYNE BOONE
Welcome Back CHEC Family!
This week we complete our month-long celebration of Black History and excellence. Hopefully you were able to attend at least one of the amazing programs led by the staff and students of the art department. It was awe-inspiring to see the rich performances and share in the understanding that the journey for Afro-descendants has been one of sorrow and joy, and the destinations of equity and equality are yet before us.
The month of March is designated to a number or very importance causes; one of which is:

This is the 28th Year the United States has recognized and celebrated March as National Disability Awareness Month!
On February 26, 1987 President Ronald Reagan officially declared Proclamation 5613 making March National Disabilities Awareness Month.
Kickboard is here!
Rollouts/Inquiry Meetings have already begun for the Kickboard platform. Over the next two weeks both staff and students will be trained and given access. We look forward to celebrating our weekly staff and student winners (more to come on this), through this PBIS.
March 2 @ 4:00 pm - 5:30 pm
Coaching and Skill Building; Restorative Practices in Action
In these highly experiential coaching sessions, you are invited to bring your unique challenges and questions and get on-the-spot coaching and group-peer support.
These sessions may take us on pedagogical, behavioral, ethical, personal and cultural reflections and insights on how restorative practices can support individuals and our sense of community. You will leave with both new or reinforced skills integrating the restorative approach and hands-on practical strategies for your unique situation. We will invite the wisdom in our circle and peer-to-peer support.
Any questions and situations are welcomed:
I want to run more circles but I am having anxiety in this re-entry moment




My students are not engaging, not participating and I don't know what else to do …




There are specific behaviors I just can't see with a restorative lens ….




What can I do next if a student repeats the behavior after a restorative circle?



Certified Coaches:
Mali Parke,
Dr. Lennie Smith
,
Dr. Carmen White
February 5 @ 10:00 am - 12:30 pm
Restorative Justice, Social Emotional Learning (SEL) & Mental Health
Target Audience: School Staff, Teachers
This session runs from 10:00 a.m. to 12:00 p.m. with an optional planning hour from 12:00 p.m. to 1:00 p.m.
Restorative practices are dialogue-based processes that center a community on equitable and inclusive relationships of trust, understanding, and collaboration. These practices, including community-building circles, are trauma-informed and provide ample opportunities for social-emotional learning for students, school staff, and families. Join us to explore how to use restorative practices to provide mental health and wellness supports and promote social-emotional learning. Participants will practice and plan community-building circles and other restorative strategies for in-person and virtual settings and understand how these practices integrate with and support existing mental health and social-emotional frameworks, such as Multi-Tiered Systems of Support.
All professional development sessions use a trauma-informed approach and teach skills and practices that you can implement immediately. We highly encourage participants to join our weekly coaching sessions for a deeper dive into the challenges of implementation and practice. All Spring 2022 sessions will be held virtually on Zoom.
STUDENT OF THE WEEK
Melkin Alvarenga-Guardado (
8th Grade)
Nancy Reyes Rosario (
8th Grade)
Denise Nunez Shaw (
6th Grade)
Carla Alvarenga (
8th Grade)
Battle Timothy (
6th Grade)
Jennifer Menjivar Hernandez (
8th Grade)
Please celebrate these students for being nominated for student of the week
STUDENT SUPPORT FORMS:
Reminder: Please bookmark this link for future reference:
Athletics are an integral part of the educational program and a means to accomplish the goals of education. Our athletic program exists for the welfare of students and the contributions it makes to their educational experience. Athletic participation builds self-esteem and confidence and provides the necessary tools for success. The interaction between individuals on the fields of sport teaches students the value of teamwork, while developing the proper competitive spirit, combined with a sense of fairness.
LAST WEEK'S RESULTS


Congratulations to the high school cheerleading team for taking 1st place in the Stomp n Shake competition at Highland Springs HS this past weekend. The high school bowling team defeated Anacostia and HD Woodson. The varsity girls basketball teams lost to Wilson in the first round of the DCIAA playoffs. The varsity boys basketball team lost to Bard in the first round of the DCIAA playoffs.T
he DCSAA basketball tournament will take place at the end of February
HIGH SCHOOL WRESTLING RETURNS TO DCPS AFTER 30 YEARS

MONDAY:
TUESDAY
HS Bowling Playoffs at Bolling AFB @ 4:00 (semifinals)
FRIDAY:
To participate in sports, including tryouts, students must complete participation paperwork and upload their physical via https://www.thedciaa.com/participation-forms. Additionally, all student-athletes, who are older than 12, must be vaccinated by November 1st to begin or continue to participate in sports. Anyone with questions, should contact the CHEC athletic director, Coach A in room D236, or via email at desmond.alexander@k12.dc.gov.
Spring sports practice begin in mid-February. An exact date will be given as COVID adjustments are made to the winter sports schedule.
---
Desmond Alexander, CAA
Columbia Heights Educational Campus
Bell/Lincoln Multicultural Schools
(202)939-7700 Ext: 5207 (office)