Mayor Bowser and DCPS Chancellor Ferebee Announce 5.9% Increase to the Uniform Per Student Funding Formula and
$36 Million Recovery Fund to Provide Additional Support. CHEC senior Tayvani Chamblis shines as event opening act!
WEEK OF FEB. 14, 2022

Monday, Feb. 14, 2022

ACCESS Window Opens
6th Grade Access Writing
LSAT Meeting 3:45 pm, Budget Discussion
Covid 19 SERT Team Meeting 3:45 pm
6th Grade Access Writing
Friday, Feb. 18, 2022

F2
6th & 7th grade ACCESS speaking
Upcoming Events

WINTER BREAK – FEBRUARY 22-25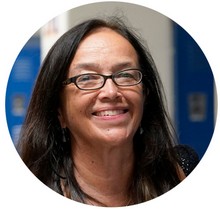 ---
FEBRUARY 14, 2022:
BUDGET SEASON - BUILDING A BUDGET THAT SUPPORTS SUCCESS FOR ALL STUDENTS
This week, as we enter the budget season, we continue to focus on the mission phrase,
"All Columbia Heights Education Campus graduates will be prepared to succeed in college, careers and civic life as leaders in the quest for social justice and anti-racism. Our scholars are self-motivated, intellectually curious critical thinkers who value multilingualism and diversity. "

As we read the budget, and visualize how it looks when we are living all aspects of it, it is important to align our resources to where our biggest gaps are. The good news is, for the first time in many years, our budget shows an increase that more equitably represents our large enrollment, as well as the needs of many of our students. We have an increase in resources of over $5 million dollars compared to last year. These resources should be targeted to our greatest needs, and to the students and families most in need.
Over the past week, different stakeholder groups, such as the ALT team, LSAT team, and Student Government, have provided valuable input into how the increased resources should be utilized to align to the words of the Mission Statement.
Some of repeated themes we have heard, align to different parts of our mission statement, such as the need for more SEL support, more therapists and counselors for students, more support for teachers, more members for the Dean Team and Behavior Tech Team in order to have more comprehensive restorative justice and socio-emotional support for students and staff. We have also heard the need for more tech support, more aligned professional development opportunities for teachers, and reduced class sizes, especially at the middle school level. Aligned to student voice and choice, students have raised the desire for more electives, more field trips, and more clubs and activities.
Tomorrow, you will receive a brief survey to provide any input that has not been provided yet. Please share your voice, it is important.
Thank you CHEC team, for all that you do.
---
Thank you to all for your collaboration and engagement as we make sure we are communicating clearly to all students what our norms are, and why they are important to our whole school community. This week's Focus Norm is Empathy and Respect. As with previous norms, lessons have been developed, and we will begin them on Thursday. Your SLC administrator will share the lessons with you.
An important part of reinforcing the norms, are incentives. One incentive that the SGA has advocated for, is an opportunity to go off campus for lunch (chaperoned by staff). Each week, we will select one class, nominated by a teacher, to go off campus for lunch. Last week, one teacher nominated their classes –Ms. Athmer nominated Mr. Rahman and Mr. Chavez's fourth period ELA/SLA Class. Being the only nominee – they won!!
Congratulations!
The process is the following:
1.Please nominate a class that you have, that has for the most part (90% of the class 90% of the time) demonstrated the first two norms – Owning their Learning, and Digital Citizenship.
2.All nominated classes will be put into a random selection process, (Plicker wheel) and only one be selected to go off campus for lunch. Each student in the class will be provided with $6.00 to support the purchase of their lunch (they can use their own money as well).
3.If there are any students in the nominated class with less than 85% attendance, or with multiple discipline referrals, they will not be included in the lunch off campus.
5.There will be more incentives coming – please participate in our incentive survey coming up this week!
---
NEW OPPORTUNITY TO SUPPORT OUR STUDENTS
Do you need someone to support you in your daily work?
Do you want to share your career and learning with a young person?
Do you want to encourage more of our students to work in the field of education or related fields?
Then please sign up to take a senior in an internship! We have over 30 students scheduled for internship, and they need a structured, positive experience that exposes them to the expectations of the world of work. If you are interested, please contact Ms. Spinks, at Courney.Spinks@k12.dc.gov
Thank you for supporting our students!
---
COVID 19 UPDATES
The COVID 19 SERT Team met on Wednesday, February 2, and will meet again on Wednesday, February 16, at 3:45 in the High School Library and virtually. We will discuss the test to return plan for Winter Break.
Update on Testing and Cases:
The number of new cases this past week include no staff, and 3 students. This reflects a decrease in staff cases and a plateau in student cases.
We must continually reinforce proper wearing of masks – This week, we will continue to send home any student who refuses to wear his or her mask properly.




Limiting unnecessary passes and movement for students is critical to limiting transmission. The Agenda book is the only pass, and it must be signed and dated. Passes should be limited and not given for breaks or other non essential tasks such as going to the bathroom.
---
SHOUT OUTS
Shout out to the Ops team and Mr. Stewart for preparing the Library for the Press Conference! Shout out to Tayvani Chambliss for her great introduction, and to Ms. Keefe and Mr. Feinstein for nominating and supporting her!




Shout out to the Black History Month Committee, for preparing our Assemblies for this Week




Kudos to the Equity Team, Ms. Warren, Mr. Talarico, Mr. Cohen, and all members for the organization of the Equity Fair, we are looking forward to it!




Kudos to Ms. Vialpando Strickland and Mr. Diaz for coordinating the ACCESS Testing! Shout out to all AP's for creating schedules, Shout out to all teachers for getting your certification for proctoring!




Shout out to Ms. Avila for Coordinating NAEP Testing this past week!




Kudos to Ms. Vialpando for coordinating the Spelling Bee, and to our three winners!




Shout out to the Dean Team for the Pride, poise and perseverance in maintaining climate in spite of obstacles! Shout out to our AP's for supporting the Climate initiative every day!




Kudos to all teachers who are nominating their classes for incentives!




Shout out to all teachers and staff who have been covering classes!




Kudos to the Ops Team, Admin Team and Dean Team for their coordination of COVID 19 testing, contact tracing, and prevention!
---
WE HAVE A RECOGNITION! HONORED TEACHERS PARTNERSHIP CONTINUES THIS YEAR!
Columbia Heights Education Campus's great teachers deserve to be recognized! We're proud to partner with Honored Schools again this year to do just that! Go to HonoredSchools.org to tell Columbia Heights Education Campus teachers how they've made a difference. Please share this with parents and students! Once recognized, teachers get an email with your recognition story and we'll celebrate them!
Please see below our Honored Teachers from last week, and go to the website to read the wonderful things their students say about them!
---
PROFESSIONAL DEVELOPMENT

Please contact Mya Ferguson or M. Tukeva if you would like to offer Office Hours, or if there is a topic you would like to see offered in Office Hours.
Empathy Walk and Technology Professional Development
The purpose of the Empathy Walk is to inform professional development, assess resources needed or existing resources, and notice trends across the District. More specifically, it will support our EdTech POC'S, Ms. Ferguson, in identifying areas of strength & growth of teachers when using the DCPS Foundational EdTech Toolset in support of the school goals. CHEC has set the following goals for Ed Tech and Digital Citizenship:
The students are able to own their learning and set long term goals for work completion, by reflecting on the status of their assignments, asking for and receiving feedback on the platform (Summit and Canvas) and organizing their use of time.

Students are able to understand how different platforms display data on their progress, and to analyze their own progress in order to set goals

The students are able to access and synthesize multiple materials and products, in order to keep a digital portfolio of their work for reflection

After the Winter Break, we will hold an Empathy Walk in selected classrooms. If your classroom will be visited, you have already been informed by Ms. Ferguson and the team. Thank you!
MS. ROMAN COMBINES BLACK HISTORY MONTH AND MATHEMATICS
TO TEACH DISRUPTIVE PROPERTY TO 6TH GRADERS
We are now entering the fourth week of the third advisory, and it is almost time for a well deserved break! Please be sure your CANVAS pages are updated, and for new classes, that they are set up. Routines and rituals are very important at this time, please continue to teach them explicitly, and to align them to our school wide norms. At this point, students should be close to completing their first GRASP, or at least in the revision stage of a portion of the GRASPS.
This week we will have our Black History Month Assemblies for all grades, and Friday will be our first Equity Fair, for 11th grade! Please prepare your students to engage deeply in these events, by posing questions for discussion before the event.
The Instructional Calendar is a living document that houses all the major curricular requirements, assessments, and schoolwide events. The Instructional Calendar is complete for the moment, however changes may be made and will be noted. If you have any requests for additions to the Instructional Calendar, please contact Mr. Magee, peter.magee@k12.dc.gov, or your SLC Administrator.
CLUSTER #10 SPELLING BEE WINNER ETHAN CRAWFORD.
CONGRATULATIONS! #DCBEE2022
11TH GRADE HONOR ROLL STUDENTS JA'NYA SHORT
AND VERONICA MILLER WITH PRINCIPAL
TUKEVA
REP. NORTON'S VIRTUAL BLACK HISTORY MONTH PROGRAM
"FREEDOM SINGERS: THEN AND NOW"
WED., FEB. 23, 2022 @6PM VIA ZOOM
Congresswoman Norton's district office is hosting a virtual panel on the historical impact of music in the Civil Rights Movements and its continued influence on modern-day movements. The pertinent details are below:
Who: All D.C. Residents
Live Performance:
Ms. Rutha Harris, Founding member of the Student Nonviolent Coordinating Committee Freedom Singers
Speakers:
Ms. Carol Maillard, Co-founder of Sweet Honey in the Rock, Ms. Onraé Lateal, Founder of Freedoms Future Collective, Dr. Natalie Hopkinson and Mr. Ronald Moten, Don't Mute D.C., Dr. Eric Poole, Director of Howard University Choir & Bands, High School Student from Duke Ellington School of the Arts
What:
A virtual panel on the historical impact of music in the Civil Rights Movements and its continued influence on modern-day movements.
Where:
Please email NortonEvents@mail.house.gov to RSVP for the event and receive the Zoom link
When:
Wednesday, February 23, 2022
This event is open to the public.
Thank you, and we look forward to welcoming you!
Congresswoman Eleanor Holmes Norton (DC)
District of Columbia Main District Office
Black History Month Resources
Happy Black History Month! These resources are available to you this month and every month. Additional materials and events will be added throughout this time of celebration and learning so bookmark this newsletter for continued reference:
CHEC Lincoln Library Canvas Page
Check your email (called Lincoln Library Canvas Buttons; sent 1/13) for Canvas buttons and links to add to your class Canvas pages
. As you update your Canvas pages, include access to the library for independent reading, research resources, and technology support. As a reminder, our digital library collections are accessible through Clever under the Library Resources section. Need help? Email angela.falkenberg@k12.dc.gov to schedule assistance.
Schedule Library Visits and Collaborations

Email angela.falkenberg@k12.dc.gov or call extension 4018 to schedule Library Visits and/or lesson collaborations. These collaborations include co-teaching, resource curations, reading promotions, GRASP assistance, etc.
Columbia Heights EC - Lincoln MS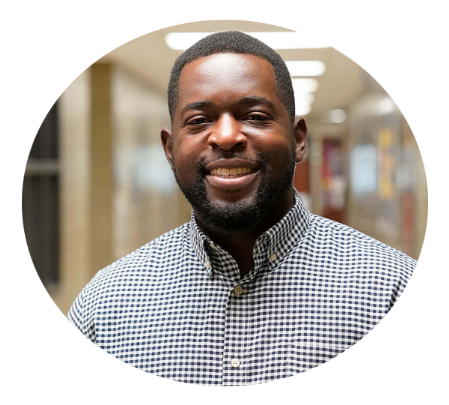 KANEIL WILLIAMS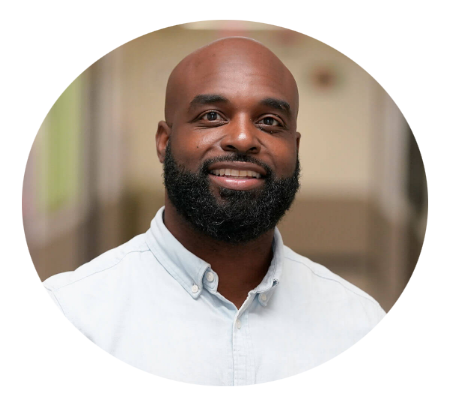 DEWAYNE BOONE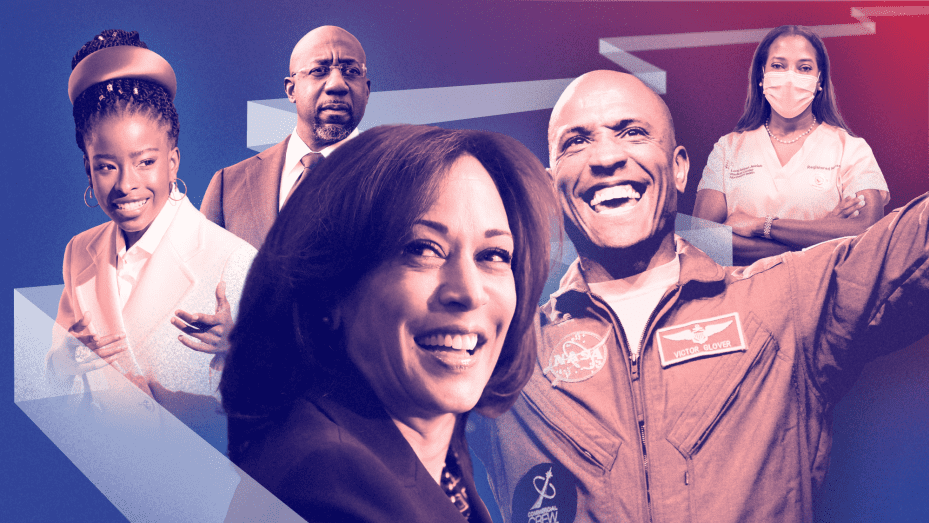 As we continue to celebrate Black History, we dare not ignore the fact that history is being made every day.
Kickboard is here!
We are happy to announce that we will be leading trainings for staff and students in the upcoming weeks regarding the Kickboard platform.
NAEP Testing
NAEP informs the public about student achievement results, reveals trends over time, and compares performance among states, urban districts, and student demographic groups. In addition to the District of Columbia's participation in the traditional NAEP testing program, DCPS participates in the Trial Urban District Assessment (TUDA). The District of Columbia receives national, state, and TUDA results. (Learn more here)
Reminders!
New Late Policy
CHEC is implementing a new initiative for late arrivers. Students that arrive after 9:20am will now be required to serve afterschool detention.
Dismissal Guidance
APs sent an email on Thursday morning with the following information:
Below are how our Lincoln MS students should be dismissed by floor/teacher.
All 1st Floor classes: 3:10pm (except Mr. Reyes class)
All 2nd Floor classes: 3:20pm
Ms. Garcia-Carmona/Ms. Micheals: 3:20pm
Mr. Chavez/Mr. Rahman Class: 3:22pm
Ms. Jones/Mr. Schroeder: 3:26pm
All teachers: if by any reason you need to keep your students in class and you miss your dismissal time, you must release them at 3:30pm. If you miss your dismissal time, your new dismissal time is 3:30pm.
February 16 @ 9:00 am - 10:00 pm
Community of Practice: Community & Connection – Sharing Promising Restorative Practices
DC is excited to connect with current and new restorative practitioners, coordinators, and school support staff, educational support and community-based organizations throughout the District of Columbia as part of our Community of Practice (CoP) series for SchoolYear 2021-22.The CoP will provide participants with an opportunity to: Participate in city-wide problem solving group activities.
February 16 @ 4:00 pm - 5:30 pm
Coaching and Skill Building; Restorative Practices in Action
In these highly experiential coaching sessions, you are invited to bring your unique challenges and questions and get on-the-spot coaching and group-peer support. These sessions may take us on pedagogical, behavioral, ethical, personal and cultural reflections and insights on how restorative practices can support individuals and our sense of community.
February 19 @ 10:00 am - 12:00 pm
RJ Fundamentals in a Changing World
Target Audience: Administrators, School Staff, Students, Teachers This session runs from 10:00 a.m. to 12:00 p.m. with an optional planning hour from 12:00 p.m. to 1:00 p.m. Join us as we introduce restorative concepts and explore the continuum of restorative practices. Strategies include using proactive circles for strengthening relationships and social-emotional skills and implementing restorative methods.
STUDENT OF THE WEEK

Please celebrate these students for being nominated for student of the week
STUDENT SUPPORT FORMS:

Reminder: Please bookmark this link for future reference:
Athletics are an integral part of the educational program and a means to accomplish the goals of education. Our athletic program exists for the welfare of students and the contributions it makes to their educational experience. Athletic participation builds self-esteem and confidence and provides the necessary tools for success. The interaction between individuals on the fields of sport teaches students the value of teamwork, while developing the proper competitive spirit, combined with a sense of fairness.
LAST WEEK'S RESULTS


Congratulations to the high school cheerleading team for taking 1st place in the Stomp n Shake competition at Highland Springs HS this past weekend. The high school bowling team defeated Anacostia and HD Woodson. The varsity girls basketball teams lost to Wilson in the first round of the DCIAA playoffs. The varsity boys basketball team lost to Bard in the first round of the DCIAA playoffs.T
he DCSAA basketball tournament will take place at the end of February
BOYS VARSITY BASKETBALL: 2/8/2022 - BELL VS BARD DCIAA PLAYOFFS @ CHEC
MONDAY:
HS Bowling Match #4 at Bolling AFB @ 4:00
TUESDAY
HS Bowling Match #5 at Bolling AFB @ 4:00
FRIDAY:
To participate in sports, including tryouts, students must complete participation paperwork and upload their physical via https://www.thedciaa.com/participation-forms. Additionally, all student-athletes, who are older than 12, must be vaccinated by November 1st to begin or continue to participate in sports. Anyone with questions, should contact the CHEC athletic director, Coach A in room D236, or via email at desmond.alexander@k12.dc.gov.
Spring sports practice begin in mid-February. An exact date will be given as COVID adjustments are made to the winter sports schedule.
---
Desmond Alexander, CAA
Columbia Heights Educational Campus
Bell/Lincoln Multicultural Schools
(202)939-7700 Ext: 5207 (office)