Barbara Harman teaches
AP English Literature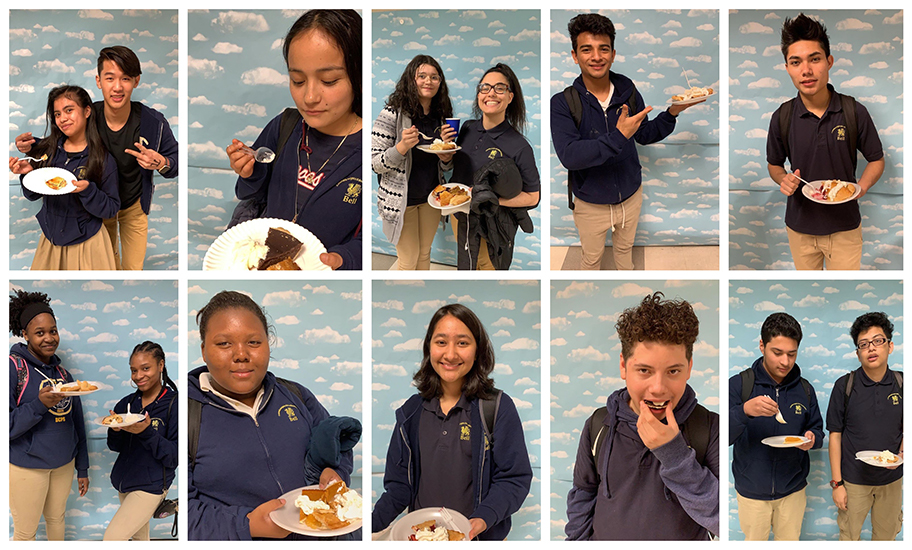 Culture Update with Middle School Dean – Mr. Bode Aking
"The art of acceptance is the art of making someone who has just done you a small favor wish the he might have done you a greater one." –Dr. Martin Luther King, Jr.
.
I hope everyone had a great weekend and that you were able to honor the life and work of Martin Luther King, Jr. at some point this weekend as well. Education is "the civil rights issue of our time," and this work was begun by Dr. King's movement and there is still a lot of work to be done. We know this when we speak to, work with and care for our students at CHEC. But we are making progress. And we will continue to make progress if we continue to plan for and to love on our students with consistency.
As I considered the words of Dr. King above, I realized that they reflect the same principle for why we spend so much time talking about celebrating our students and why we need do more celebrating. We celebrate the small stuff (just as we "sweat" the small stuff) so that students will wish to do
more
of the small stuff. Inevitably the celebrations of the small stuff cause the small steps to turn into big successes.
How will you celebrate the small gains, behaviorally and academically, this week? Consider the following:
Give PBIS points when a student that often has a tough day completes all of his or her work.

Recognize when a student gets back on track after a redirection.

Honor publicly students who turn in homework, especially when they've struggled to do so in the past.

Catch students "doing good," transitioning appropriately, speaking to one another kindly—point them out and give them PBIS points.
Let's spend these next week's celebrating the small stuff, the small efforts and the small progresses.
Please don't lose sight of the following:
Please do not lose sight of each of the following below, as they are crucial to maintaining and improving the culture that we desire:
Please share these important reminders with students and parents.
Sweaters/jackets – if they are out of uniform, they should be in lockers all day or confiscated. Lincoln and Bell sweaters can be bought from the Deans or the Main Office. Lincoln and Bell sweaters $21 and sweaters with the zipper $27.

Please call parents when you see students out of uniform and refusing to get in uniform to ensure it is very clear that they should be in full uniform at all times. Refer any further questions to Dean Aking, Dean Boone and Dean Galvan.
Detention is a first intervention we have for students to check and correct their behavior in your classrooms. Students being informed of this consequence is vital to the effectiveness of the consequence. Remember to use our 5 step process with fidelity so that our students will not earn a greater consequence of ISS and thus lose valuable class time.



We always need more support at dismissal from 3:15pm until 3:35pm (High School), 4:15pm until 4:35pm (Middle School). Please follow students all the way out to the front of the building. Students should be encouraged to move on toward their bus stops/metro quickly. Teachers and staff that can make themselves available to stay out front will be greatly appreciated.



All lunches have their ups and their downs. We always appreciate additional supports in the cafeteria on days that teachers are available. Check-ins with students build relationships and adult presence supports our daily procedures in lunch.