CHEC bulletin for
Week of October 14
, 2019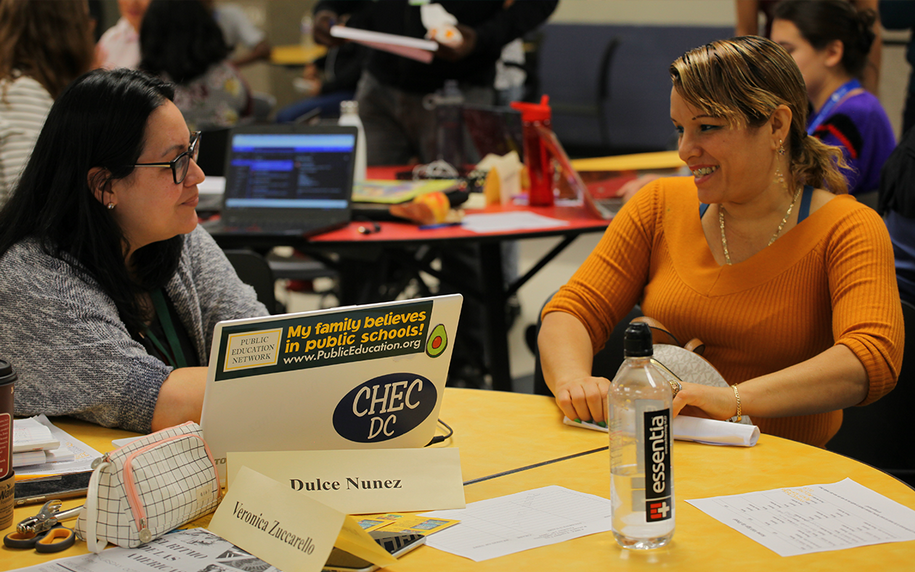 PARENT TEACHER CONFERENCES
MARIA TUKEVA'S (MT) MESSAGE:
CHEC Mission Connection for this week –
"School staff and leaders build adequate bridges between school and family and between diverse groups of stakeholders who have a voice in school decisions, policies and practices."
CHEC Mission Alignment
Restorative practices are the foundation of our school climate, as we enhance relationships and build community. As lifelong learners in the pursuit of excellence and innovation, we foster a growth mindset through which teachers, administrators, students, parents, and community members all collaborate to achieve goals.
Update on Last Week's CHEC Mission Alignment and CSP Alignment
Restorative practices are the foundation of our school climate, as we enhance relationships and build community. As lifelong learners in the pursuit of excellence and innovation, we foster a growth mindset through which teachers, administrators, students, parents, and community members all collaborate to achieve goals
Thank you to all for engaging our parents in a powerful Parent Teacher Conference Day! We had a total of 614 parents/guardians attend, which is a record for our school, and very close to our goal of 700 parents! Many teachers had more than half of their students' parents attend! We also so very creative ways that teachers were reminding parents about portfolio presentations coming up. If we keep up this level of engagement from our parents, we will be sure to see the impact on their children's progress and growth!
CSP Alignment Update – Shared Leadership
Our BOY mini-survey on Shared Leadership, Operations and Learning Environment was launched last week, and so far we have about a 30% response rate! Thank you to all who have participated, and we encourage everyone to complete the survey so we have rich and complete information on how to improve. There was one comment indicating that people might be uncomfortable giving information on their position or SLC – we had included this so we could provide leaders with disaggregated data. However, if you feel uncomfortable doing this, you can skip those items on the survey, and just answer the items regarding your responses on the actual questions. Thank you, and please help us reach our goal of at least 80% response! The survey will be open for one more week.
This Week's CHEC Mission Alignment and CSP Alignment
All students who graduate from our Dual Language Immersion Early College Campus will be prepared to succeed in college and civic life as leaders in the quest for social justice. We develop intellectually curious scholars who are articulate communicators in two languages, critical thinkers and consumers, cultural ambassadors, and contributing community members.
PARCC
Decrease Level 1 PARCC by 10% in ELA & Math

Increase Level 4/5 by 10% in ELA & Math
Increase the percent of passing scores by 5%




Decrease the percent of 1's by 10%.
We have already started work on this goal by delivering instruction aligned to the Common Core Standards on a daily basis in our ELA and Math classes, and supporting it by connecting other core and inner core class curriculum to the Common Core in reading, writing and math. Over the next three weeks, we will be setting goals and implementing assessments that will help us work in a cycle of improvement to reach our goal.
This week, the week of October 15-18, each department will develop their Teacher Assessment (TAS) goals for Impact purposes. The TAS goals are specific and aligned classroom goals that support student growth towards PARCC and/or AP. There will be time allotted during Early Release Day to work on the TAS Goals by Department.

The weeks of October 21 and October 28, we will administer Interim Assessments in all ELA, Math and AP courses, which will give us a view of how students are progressing towards proficiency in their standardized tests (the dates of interims are now on the Instructional Calendar).

The week of October 28, all students will present their portfolios, which include work products aligned to the standards, as well as a reflection on their progress towards proficiency (POP sheets).
The information we receive from these assessments will assist us in adjusting instruction, and letting students set new goals for themselves in the ongoing cycle of improvement. It is important that we fully involve students in the assessment process, by letting them know that assessments are information to help them in their journey, not a way to punish or grade them.
CSP Alignment – Culture of Achievement
Increase student satisfaction index by 2 percentage points to 83% by focusing on responding to students feeling of perseverance, self-efficacy, and self-management.




Increase daily attendance rate to 90%



This is HOMECOMING WEEK!
Student satisfaction and attendance are related to opportunities to celebrate and have fun! Homecoming week is an annual event that promotes school spirit. The SGA, Hospitality Academy and Athletics Department have been working hard to plan a fun and engaging Homecoming Week. The development office has reached out to alumni to participate and join us in the activities.
Here is the schedule for Homecoming Week:
Tuesday: Meme/Character Day
Wednesday: Pajama/Relaxed Day
Friday: Class Colors Day - Pep Rally for High School at 4th Period
Friday 6:00 pm – Homecoming Game versus Phelps at Cardozo
Saturday 7:00 – Homecoming Dance "Nightmare on 16th Street" 7:00 pm CHEC Cafeteria
Please join in the activities! We also still need chaperones for the dance – please see Mr.Jackson if you can assist!
---
Kudos to all administrators, faculty and support staff for an amazing Parent Teacher Conference Day!

Shout out to Mr. Galvan, Mr. Pinto, Ms. Bruggeman and Ms. Sanchez, for attending a conference on Biliteracy in Milwaukee last week!

Shout out to Mr.Lopez and Mr. Aguilar, for having their classes participate in the planting of 26 trees for CHEC! The trees were a donation from Casey trees, and the students learned about planting and maintaining trees healthy!!!

Kudos to Ms. N. Nimer for receiving a shout out in the DCPS Read 180 Newsletter for her classroom procedures and protocols!

Shout out to Ms. Gonzalez for being selected as a DCPS Travel Ambassador! She will chaperone DCPS students on foreign travel this summer!!
Indigenous People's Day – No school for students, teachers, and staff.
Tuesday, October 15, 2019
Hair Academy Lunch Visit 1:15 – 2:00 p.m.
College Application Workshop 3:30 – 5:00 p.m.
Wednesday, October 16, 2019
In School PSAT and SAT Day
Early Release Day (rescheduled) All Departments work on TAS
North Carolina A&T Aggies Night Event 6:00 p.m. – 8:00 p.m. (College Park, MD)
Thursday, October 17, 2019
Department Planning Period Meeting
Women in Jazz at the Kennedy Center 10:00 a.m. – 1:00 p.m.
PEP Rally – High School Only – 4th period
Saturday, October 18, 2019
PARENT TEACHER CONFERENCES
This is week 8 of the First Advisory, and by now, students should be close to completing their second GRASPS. The GRASPS is not separate from the content being taught, it is the performance task that centers all instruction. Some strategies to integrate the GRASPS with your daily instruction include:
Pick the component of the standard you are going to teach




Make a connection with a part of the GRASPS – break the GRASPS down into parts or mini tasks and teach the standard through those parts or tasks. For example, if you are targeting the standard W.1, Writing Arguments, teach the concept of introducing a claim through the writing prompt you are working on in your GRASPS. In this way, students will be applying the new concept or skills to a product they are accountable for. Application is the most effective way to teach for transfer.



The CHEC 7 are powerful literacy strategies that can ensure that students are engaged in a rigorous classroom experience. Please see your department chair or SLC administrator if you would like to see any of the strategies in action.
This week departments who are administering Interim assessments should complete the prediction exercise, which is an effective way to reflect upon the instruction and student performance leading up to the interim assessment.
IMPACT Update
The Impact observation Window opened October 1, and will close December 14. This week assistant principals will continue calibration observations in classrooms, in order to calibrate the use of the EP rubric. Formal observations have also begun, and you will be invited to a pre-conference prior to your formal observation. If you would like to go on an EP calibration walk with an assistant principal or principal, please let your SLC administrator know! Or, if you would like to have colleagues visit your class and provide feedback, please also reach out. If you would like an informal observation, please also contact your Impact Observer, SLC administrator, or LEAP Lead.
TAS goals are due on October 17. This week's Early Release Day will be dedicated to the completion of TAS Goals by Departments.
The Instructional Calendar is a living document that houses all of the major curricular requirements, assessments, and schoolwide events. Please check it weekly, as it changes as events are added or moved. Please note some additions - the specific dates for each interim have been added, so please check out the calendar! The calendar is curated by members of the Admin team, and Mr. Magee, Science LEAP lead, curates and adds events or items that are submitted by Department Chairs. If you have an event or item that you think should be added to the Instructional Calendar, please submit it to your Department Chairperson first, and then your Department Chair will submit for inclusion if appropriate.
FIELD TRIP PROTOCOL REMINDERS AND UPDATES
Field Trips are valuable and important ways to engage and excite students about the content of their classes, as well as to draw cross-curricular connections. However, field trips can also result in a shortage of teachers and difficulty in covering all classes. In order to make sure we are balancing field trip approval with instructional needs, please be sure to follow the field trip protocol:
All requests for field trips must be submitted two weeks prior to the anticipated trip, and must be approved in writing before further plans are made for the field trip.

There must be a clearly described purpose and curricular alignment for the trip on the field trip request form.

Please keep the number of chaperones to a minimum, as it is extremely difficult to obtain substitutes.

Students must have the permission slip signed by their parents AND the teachers of their other classes, indicating that they are in good standing to attend the trip.

NEW – All approved field trips will be shown on a google calendar linked to the bulletin, and any field trip that is not on this calendar will not be authorized.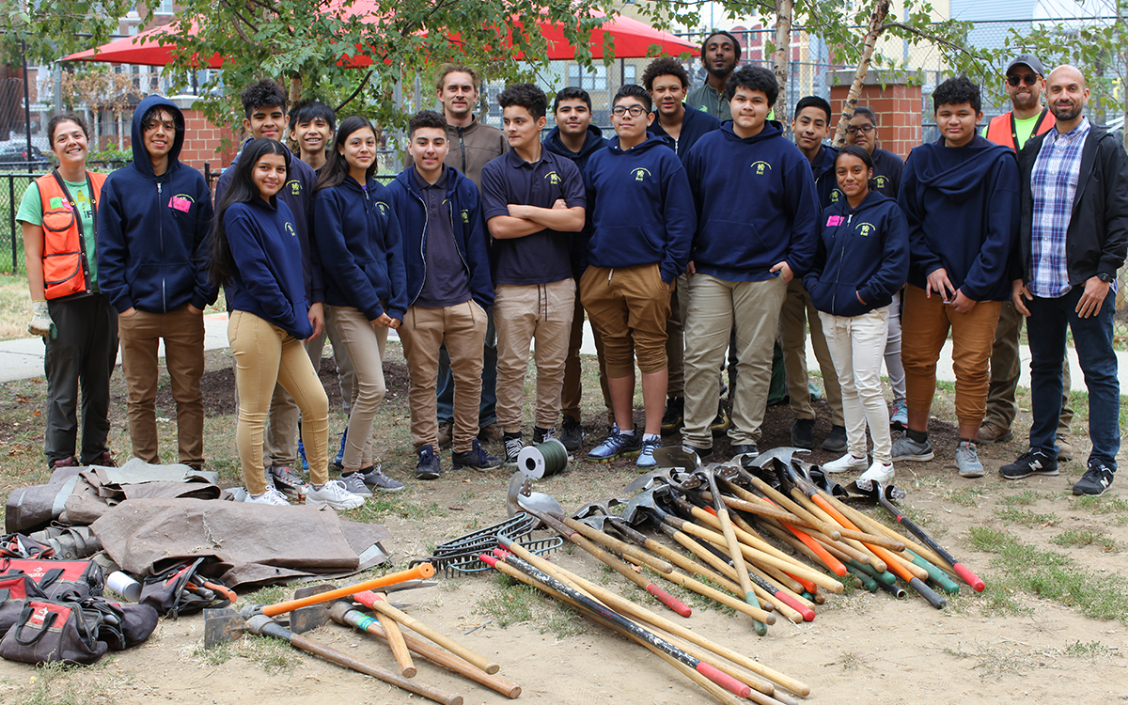 CASEY TREES JOIN CHEC STUDENTS TO PLANT 20 TREES ON CAMPUS
UPDATES FROM:
LEADERSHIP TEAM
I
BULLYING PREVENTION
I
COATS FOR OUR STUDENTS
I
HISPANIC HERITAGE MONTH PERFORMANCES
I
DONORS CHOOSE
I
PROFESSIONAL DEVELOPMENT LINK
I
COLLEGE APPLICATION WORKSHOPS
I
LIBRARY UPDATE
I
OFFICE DEPOT GIVE BACK
I
ACADEMIC LEADERSHIP TEAM
The Academic Leadership Team (ALT) consists of all administrators, LEAP leads, Department Chairs, and any interested faculty or staff. Meetings are held twice a month, alternating between Early Release Days and morning meetings. The ALT team designs and monitors the Comprehensive School Plan. All are welcome to attend, either for one meeting or for all.
The next ALT meeting will be Wednesday, October 16 at 3:30 pm.
---
NATIONAL BULLYING PREVENTION MONTH
October is National Bullying Prevention Month! Please join the movement! Click on the following links:
For students that get involved, they will be added to a list PGT is creating and be allowed to participate in a dress down day this Thursday - they wear BLUE in honor of bullying prevention month & pay $1 at the door. IF STUDENTS ARE NOT ON OUR LIST, THEY CANNOT PARTICIPATE IN THE DRESS DOWN. So please encourage your students to get involved so they can then earn a dress down!
---
We would love your support to keep our students warm this winter. From now through January we are taking donations for winter coats (lightly used) to share with them and their families if possible.
If you want to find out more ways to help our community please contact Ms. Nunez in room C231
---
THE CHEC HISPANIC HERITAGE MONTH PERFORMANCES
CHEC Arts is proud to announce their upcoming Hispanic Heritage Month Performance entitled El Ritmo de las Americas. El Ritmo de las Amerias es una celebracion of Latin American, Carribbean, AfroCuban, and indigenous music and dance. La Familia de Arte de CHEC will be showcasing ritmos highlighting the cultural influences of their Spanish and African raices con mucho swing y sabor.
As a member of CHEC Familia Unida which includes teacher, students, administrators, and staff, we would like you to share sus talentos de musicales, bailes, autores, y poetas. We also would love for maestros to contribute to the celebration in regards to curriculum development so that we can celebrate Hispanic Heritage Month, not just during September and October but throughout the entire year.
The assemblies this year will take place on 2 pm and 6 pm on Thursday, October 24, and at 9 am and 10:30 am on Friday, October 25. Mr. Navas, Ms. Menendez, and I are so excited to collaborate with you, our wonderful familia. Please complete the following form if you are interested in participating:
OTHER UPCOMING EVENTS CHEC MUSIC AND DANCE:
October 18 Women in Jazz at the Kennedy Center




October 18 CHEC Homecoming - CHEC Marching Band




October 24 Hispanic Heritage Assembly, 2 pm, 6 pm




October 25 Hispanic Heritage Assembly, 9 am, 10:30 am




October 27 Marine Corp Marathon - CHEC Marching Band




November 14 National Women's Democratic Club - CHEC Jazz Band




December 12 International Night Performance & Dinner




December 17 CHEC Music Department Winter Concert



---
Donors Choose is a great resource for all teachers. You can receive a mini grant to support a special project or initiative. Please see some of our recent Donors Choose grantees! You can reach out to them for support in obtaining your own grant!
MS. EMILLIUS HAS A PROJECT FUNDED BY DONORSCHOOSE.ORG
The Distance Between Us: A Memoir

MY PROJECT
The Distance Between Us is a book that mirrors a lot of the life experiences my students have had. The story includes a lot of cultural references as well as common Spanish folklore and phrases that highlight the culture of my students. My students light up when they read this story. It both validates and honors their culture and experiences. Without this book, I do not have the opportunity to bring many Latino authors into the classroom to support my students which, I believe, is essential in any English classroom. Learning should be fun, engaging, and relatable. A unit using The Distance Between Us would allow for all of these necessary components of a classroom.
MR. MCFADDEN HAS A PROJECT FUNDED BY DONORSCHOOSE.ORG
The Distance Between Us: A Memoir



These materials will assist with allowing my students to access novels from a Latina Author. The exposure for many of my English Language Learners will allow them to learn about a woman writer who immigrated to the United States and became successful will impact them on a higher level.
Many of my students immigrated to the United States and have not read any books that are similar to their story.
My native English speaking students will be able to understand the story of someone who has a different background from them and their lives. Directly Bridging the GAP for Success!
MS. JOSEPH HAS A PROJECT FUNDED BY DONORSCHOOSE.ORG
Ms. Joseph had her classroom project "The Distance Between My Students and Relevant Literature..." recently funded. The resources for this project include:
The Distance Between Us: A Memoir



My hope is that this project will allow me to integrate books that are relevant to my students' life experiences. Reading books and other forms of literature that reflect moments in my students' own lives can improve their attention, as well as their performance. The Distance Between Us will provide us with an opportunity to discuss a range of topics including immigration, depression, and balancing home life with academics. Students will feel validated when they read works that reinforce the value of their own knowledge. Students need to be able to see themselves in the work we are doing in order to internalize their academic growth.
MS. NUNEZ HAS A PROJECT FUNDED BY DONORSCHOOSE.ORG
Ms.Nunez had her classroom project "Snacks For Learning" recently funded. The resources for this project include:
Del Monte No Sugar Added Variety Fruit Cups (Peaches, Pears, Pineapples), 4-Ounce (Pack of 12) x 16

Cheetos Crunchy Cheese Flavored Snacks, 1 Ounce (Pack of 40) x 2

Popchips Potato Chips Variety Pack Single Serve 0.8 oz Bags (Pack of 30), 3 flavors: 12 Sea Salt, 12 BBQ, 6 Sour Cream & Onion x 1

PopCorners Snacks Variety Pack | Gluten Free Chips Snack Packs | Kettle Corn, White Cheddar, Sea Salt | (18 Pack, 1 oz Snack Bags) x 1

Snyder's of Hanover Pretzels Variety 100 Calorie Pack, 22 Count (Pack of 4) x 1

Pepperidge Farm, Goldfish, Crackers, Classic Mix, 29 oz, Variety Pack, Box, Snack Packs, Pack Of 30 x 1

Pop-Tarts Breakfast Toaster Pastries, Frosted Strawberry Flavored, Family Pack, 58.6 oz (32 Count) x 1

Pop-Tarts Breakfast Toaster Pastries, Flavored Variety Pack, Frosted Brown Sugar Cinnamon, Frosted Strawberry, 32 Count x 1

Welch's Mixed Fruit Snacks, 0.9 Ounce (40 Count) x 1

Grandma's Mini Cookies Variety Pack, 40 Count x 1

Nabisco Cookies Sweet Treats Variety Pack Cookies - with Oreo, Chips Ahoy, & Golden Oreo - 30 Snack Pack x 3

Kool Aid Jammers Variety Pack, 6 fl oz Pouches (Pack of 40) x 10

DOLE FRUIT BOWLS Cherry Mixed in 100% Fruit Juice, 4 Ounce (Pack of 4) x 16
These snacks will increase their learning abilities in the classroom, throughout the day. They can also help them boost their energy level for learning. Snacks can also be a motivation to my kids when things are not going well.
By providing my kids with snacks, we can make sure that they are coming with a full tummy to the class ready to learn and to focus on what is important.
Snacks in the class are also good to build community in the classroom because we will have something in the classroom that will be for everyone in the classroom when we have a need. My kids will love it!
---
GREAT PROFESSIONAL DEVELOPMENT NEWSLETTER LINK
Here is a link for a monthly newsletter from OSSE about PD opportunities for a bunch of subjects/areas.
It has ELL, SpEd, SEL, H & PE, RTI, literacy, math and more.
---
COLLEGE APPLICATION WORKSHOPS
Time: Wednesday's after-school from 3:30 p.m. to 5:30 p.m. (Beginning October, 2019)
Length: The workshops begin first week of October and end by Christmas Break
Students: 25 to 30 students
Volunteer Duties: Volunteers will provide essay writing support – Common App Essays – helping decide structure, students have stories to share but need help capturing stories in an essay.
Additional Info: There is no need for curriculum/books, but college student volunteers will bring their applications, essays to share with students. A collection of sample Common App and supplemental essays will be provided.
Students will be working to apply to a list of 5 schools they have developed with CHEC College Counselor. Ms. Henry.
---
Hispanic Heritage Month is celebrated Sept. 15 - Oct. 15 by celebrating the cultures and contributions of citizens whose ancestors came from Spain, Mexico, the Caribbean, and Latin America. Events will take place around DC and more resources can be
found here.
Look Both Ways - Jason Reynolds in conversation with Rion Amilcar Scott
- October 15th @ 7:00 pm
Info and pre-order his new book
here
"Same God"
Film Screening - October 17th @ 6:30 pm - 9:00 pm
The film explores issues of Islamophobia, religious freedom, academic freedom, race, theology, white evangelicalism and politics.
Documentary Theater, Newseum
Last week DC Public Library renewed or issued Educator Cards to use throughout the school year.
Access DCPL databases (perfect for research, professional journals, content videos, etc)


Go to www.dclibrary.org/research/databases. User # is card #, PIN is the last 4 digits of card #.

Check out up to 100 books & materials for nine weeks from any DCPL location

Borrow with no overdue fines for JUV or YA material
Breaks down information by grade and age level; this one will be the most user friendly for students first getting start in using the databases:
Online is entirely in Spanish and is designed for ages 6-12:
GALE Research in Context
Provides research tools and materials specifically for grades 6-8:
Khan Academy
Offers homework help for children and teens. You have to make an account but there is a portal for teachers, students, and parents with a multitude of subjects and grade levels:
NoveList Plus K-8
Includes fiction and nonfiction titles that teachers can use in the classroom, and the learning center shows teachers how to best use this resource:
ScienceFlix
Provides videos, lesson plans, quizzes, and a few other tools under the Teacher Resources tabs, and it has videos and homework help for students on a lot of different science topics:
Library of Congress Primary Sources
We are fortunate to have so many resources around us, including the Library of Congress. They have a portal for educators with lesson plans, access to primary sources, professional development opportunities, and more. Some materials are also available in Spanish. Contact Ms. Falkenberg if you would like help incorporating primary sources into your curriculum.
---
Check out the Bell High School Library LGBTQIA Resources for Educators and Staff, Students and Parents!
Exciting Books and Articles are located in the Bell Library!
The CHEC/ Bell High School Library would love to invite teachers and staff to reserve library space (check out the pictures) via our reservation platform, Skedda (
https://reservechecbelllibrary.skedda.com/booking
). Once booking your first reservation you will be prompted to create a quick login. Users will be able to see when space is available and when space is unavailable. This will allow for transparency and comfort in knowing that the time that you have requested, is available. There is also a space for *notes. If you would like to request AV material (i.e. projector) I can have that available and set-up for you. The first space is the main library and the second space is Peace & Love Room/ Makerspace.
We have some amazing things planned for the 2019-2020 school year! Please check out the
Bell Library Website
with new programming, resources for students and parents and new faculty webinars.
In our Nations Capital and all over the world we have literary deserts that have prevented many from exploring the beauty of equitable literacy. I had the pleasure of being a part of a Summer Curriculum Development Institute at CHEC taught by Mr. Darry Strickland. Each participant developed a UbD (Understanding by Design), a framework used to improve student achievement. Because of the amazing feedback from all involved in the institute and students as well as new teachers, Bell Library's finished project is Building Through Community Relationships: Providing Opportunities to Literary Deserts. We have developed a new partnership with Christ House, a medical facility with "comprehensive and compassionate health care to sick, homeless persons in the District of Columbia, and to assist them in addressing critical issues to help break the cycle of homelessness." (christhouse.org)
The Bell Library along with students and educators will replenish their living room library and create a library in their 52-bed residence known as Kairos. "The Kairos Program participants are capable of living independently, but due to chronic illness, are unable to hold full-time employment. Volunteer service is a key element of the program and each member serves based on his gifts and abilities. They escort Christ House patients to medical appointments, staff the clothing room, work in the kitchen, and assist with mailings and other administrative activities. Some participants also work part-time jobs at Christ House or in the neighborhood." (https://christhouse.org/services-2/kairos-program/) Students will complete empathetic interviews and create a collection that will be sure to rival University of Michigan's- Cook Research Library. If you are interested in helping expand and create a library, please reach out to me!
DCPL Educator Cards will be in within the next few weeks. For new educators or educators who would like a new card, please email me.
I look forward to seeing you soon for a library tour and, serving you well. If you have any questions please don't hesitate to call, email or drop by the library- A205!
---
Office Depot has a Give Back to Schools program that provides 5% credit from people's purchases to help schools buy supplies throughout the year. Below is more info and our school ID numbers that people can share at in-store or online check out. The site provides graphics to share online as well.
'Simply make a purchase of qualifying school supplies, provide your school ID at checkout and your school will receive 5% back in credits for FREE supplies!'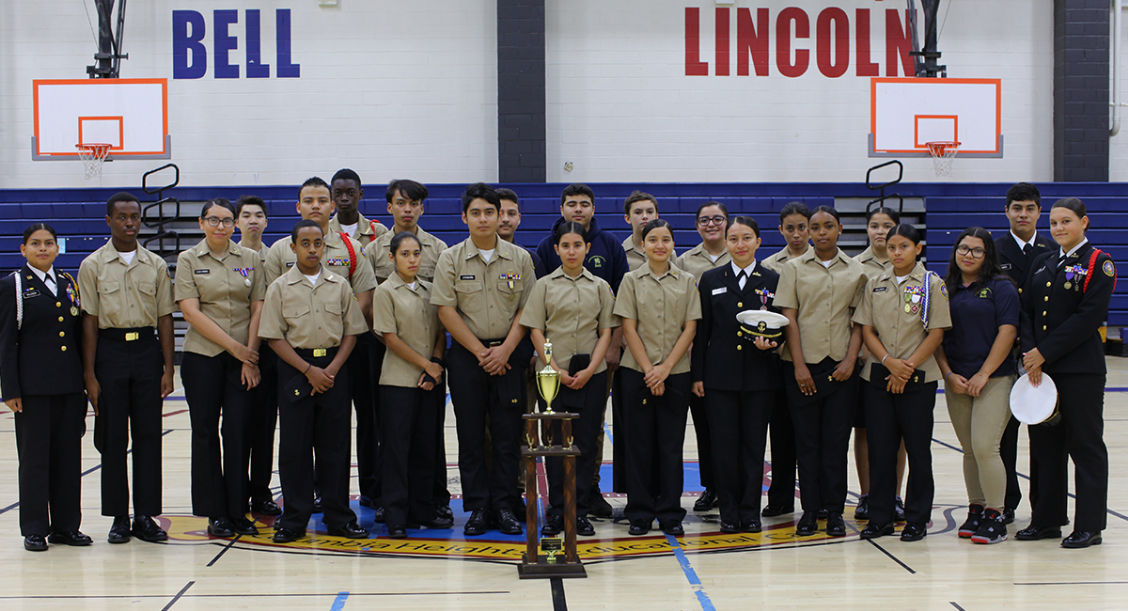 CHEC JROTC WINS THE WILSON COLOR GUARD COMPETITION
Below is the Google Survey/Referral link that the entire CHEC school community will be using to send behavior referrals. If you have any questions or concerns please reach out to your appropriate Dean directly.
Student Culture Intervention Form - Behavior Referral:
Please use this link to send any behavior concerns after using the 5-step discipline process and any care system you have in place to support your student's social-emotional learning. You may also use this link to bring to the Dean's attention the need for a restorative circle and/or when students are tardy to your class more than three times. The Dean Team will actively monitor this live document to support all teachers.
Students that are Out-of-Area
During the past school year, we noticed a pattern of middle and high school students wandering into the wrong school. For this new year, please be mindful that Middle School students should not be in the High School at all, and certainly not without a pass. High School students should only be in the Middle School on the Lincoln 3rd floor. The route for High School students to the 3rd floor Lincoln is through the Bell 2nd floor and on to Lincoln 2nd floor landing and up the stairs to the 3rd floor. They should not use the 1st or 2nd floor Lincoln to get to the 3rd floor Lincoln. Students that are not complying should be written a referral, so they can earn a consequence.
Detention is a first intervention we have for students to check and correct their behavior in your classrooms. Students being informed of this consequence is vital to the effectiveness of the consequence. Remember to use our 5 step process with fidelity so that our students will not earn a greater consequence of ISS and thus lose valuable class time
We always need more support at dismissal from 3:15pm until 3:35pm (High School), 4:15pm until 4:35pm (Middle School). Please follow students all the way out to the front of the building. Students should be encouraged to move on toward their bus stops/metro quickly. Teachers and staff that can make themselves available to stay out front will be greatly appreciated.
All lunches have their ups and their downs. We always appreciate additional supports in the cafeteria on days that teachers are available. Check-ins with students build relationships and adult presence supports our daily procedures in lunch.
Athletics are an integral part of the educational program and a means to accomplish the goals of education. Our athletic program exists for the welfare of students and the contributions it makes to their educational experience. Athletic participation builds self-esteem and confidence and provides the necessary tools for success. The interaction between individuals on the fields of sport teaches students the value of teamwork, while developing the proper competitive spirit, combined with a sense of fairness.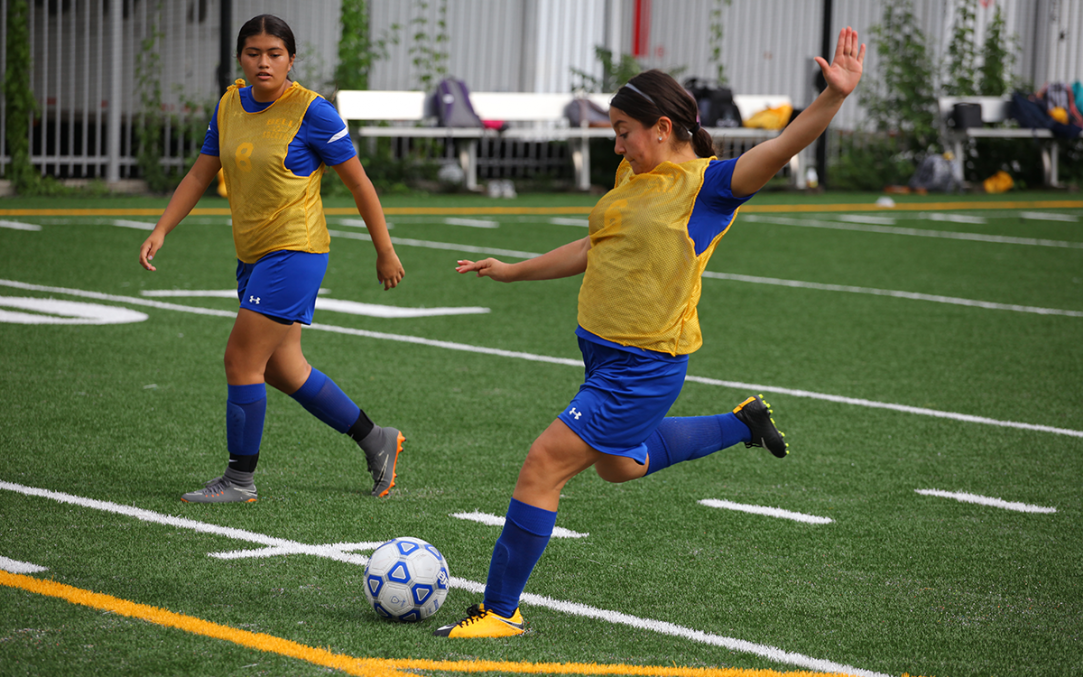 The middle school archery team lost to Stuart Hobson. The middle school volleyball team defeated Browne and Leckie. The middle school girls soccer team lost to Deal. The middle school boys soccer team tied Deal. The high school boys soccer team defeated Cardozo The high school girls soccer team defeated Banneker. The high school football team defeated Cardozo. The high school volleyball team defeated Ballou and Banneker. The high school girls cross country team took 5th place in their last cross country meet. Let's go Knights and Griffins!
Tuesday,
October 15
, 2019
Bell SHS Volleyball vs. Phelps at CHEC @ 6:00 p.m.
MS BSOC vs. Eliot-Hine at Randall @ 3:30
MS Archery vs. Eliot-Hine at Eliot-Hine @ 4:00
MS VB vs. Whittier at Deal @ 4:30
Wednesday,
October 16
, 2019
Bell SHS Boys Soccer vs. School Without Walls @ RFK Fields at 4:00 p.m.
MS VB vs. Jefferson at CHEC @ 5:30
HS GSOC vs. Cardozo at Cardozo @ 4:00
Thursday,
October
17, 2019
Bell SHS Volleyball vs. HD Woodson at CHEC @ 6:00 p.m.
Bell SHS Football vs. Phelps @ Cardozo @ 6:00 p.m. (Homecoming Game)
Saturday,
October 19
, 2019