CHEC bulletin for
Week of
September 23
, 2019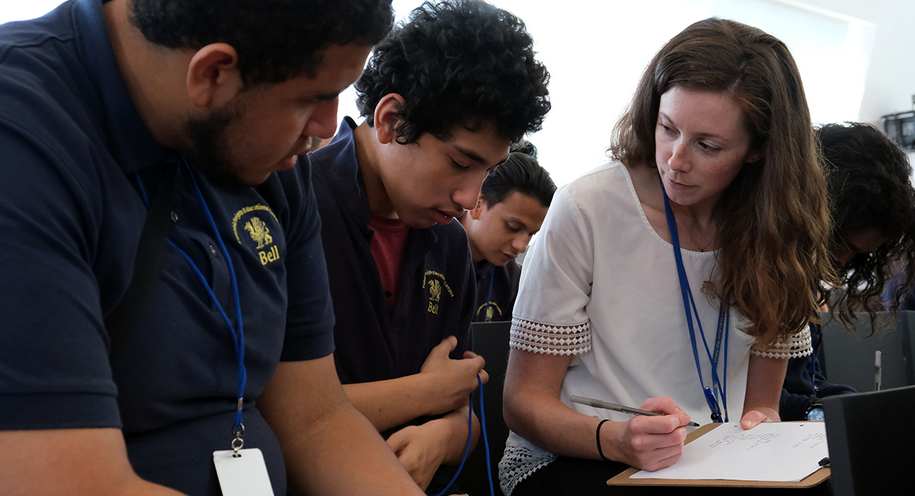 EDUARDO TORREZ CRISTIAN CAMPOS AT THE KENNEDY CENTER LEARNING SYMPOSIUM
MARIA TUKEVA'S (MT) MESSAGE:
CSP FOCUS - ENGAGEMENT THROUGH PROGRESS REPORTS TO PARENTS
CHEC Mission Connection for this week
– "
As lifelong learners in the pursuit of excellence and innovation, we foster a growth mindset through which teachers, administrators, students, parents, and community members all collaborate to achieve goals."
Every week, we have opportunities to use the practices in our CSP to reach our schoolwide goals. This week, we are at the halfway point of the First Advisory !! Progress reports for students are to be completed by Friday, so that we can send them to parents that same day. Some of the data from our CSP that let us know that our parents need and want more information about their child's progress is cited below:
I understand what my child is learning at school -77% down from 83%
Key question – How likely is it that your child can motivate himself/herself to do unpleasant tasks if it will help

him/her accomplish his/her goals? 52% down 11 points from Spring 2018.


Parents are our most important partners, but only if they know how their child is doing, and how they can assist them. Progress reports are the opportunity to let parents know what is going well, and what needs improvement. Please make sure to complete your progress reports on time, and reach out to parents especially if their child is in danger of failing the course. Equity alert - be sure to use the Language Line to contact parents who have a first language other than English. The Language Line is available 24 hours a day, seven days a week. There is still time now to work towards success for every student in the first advisory.
---
Shout out to Mr. Stearman, Ms. Weiss, and Mr. Stewart for hosting Climate Change Discussion Sessions!

Shout out to Mr. Lewis and Ms. Avila for representing CHEC at the Ceremonial Recognition of Community Agencies for Hispanic Heritage Week

Kudos to Ms. Henry, Mr. Galvan, and Ms. West for hosting a Guide to College Night for 9th and 10th Grade Parents last week! We are preparing students early for college!

Shout out to Mr. Shoenthal and Mr. Magee for hosting two student teaching interns from GW who are implementing Project Based Learning (PBL)!!
Monday, September 23, 2019
Tuesday, September 24, 2019
Guide to Graduation (11th Grade) Parent Meeting 6 – 7:30 p.m.
Wednesday, September 25, 2019
1st Early Release Day (see Early Release Schedule)
Middle School PLT Competition
NO Departmental Planning Period Meeting
Back to School Academy Night
Thursday, September 26, 2019
Trinity Washington University Lunch Visit 12:30 – 2:00 p.m.
Departmental Planning Period Meetings
Friday, September 27, 2019
Office of the Director of National Intelligence (ODNI) – Writing & Reading a Foreign Language – CHEC Language Academy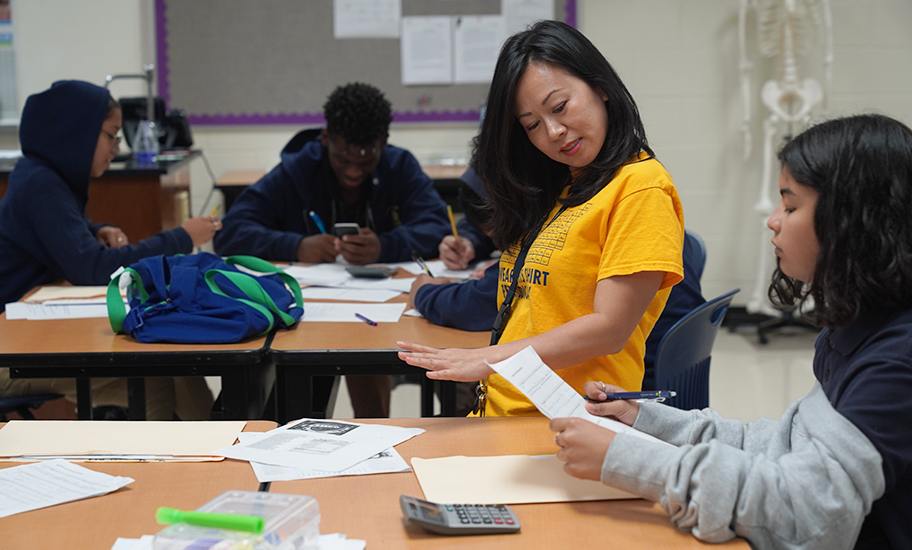 MS. PATTERSON'S SCIENCE CLASS
This is week 5 of the First Advisory, and by now, students should have completed their first draft of their first GRASPS, and they should have received feedback from their peers and you in order to revise to standard. In support of progress reports, individual conferences with students are a good practice, so students know what information their parents will be receiving. Texts or calls to parents this week to alert them to the progress reports is also recommended.
The CHEC 7 are powerful literacy strategies that can ensure that students are engaged in a rigorous classroom experience. Please see your department chair or SLC administrator if you would like to see any of the strategies in action.
The Impact observation Window opens October 1. This week assistant principals will be doing calibration observations in classrooms, in order to calibrate the use of the EP rubric. If you would like to go on an EP calibration walk with an assistant principal or principal, please let your SLC administrator know! Or, if you would like to have colleagues visit your class and provide feedback, please also reach out.
The Instructional Calendar is a living document that houses all of the major curricular requirements, assessments, and schoolwide events. Please check it weekly, as it changes as events are added or moved. The calendar is curated by members of the Admin team, and Mr. Magee, Science LEAP lead, curates and adds events or items that are submitted by Department Chairs. If you have an event or item that you think should be added to the Instructional Calendar, please submit it to your Department Chairperson first, and then your Department Chair will submit for inclusion if appropriate.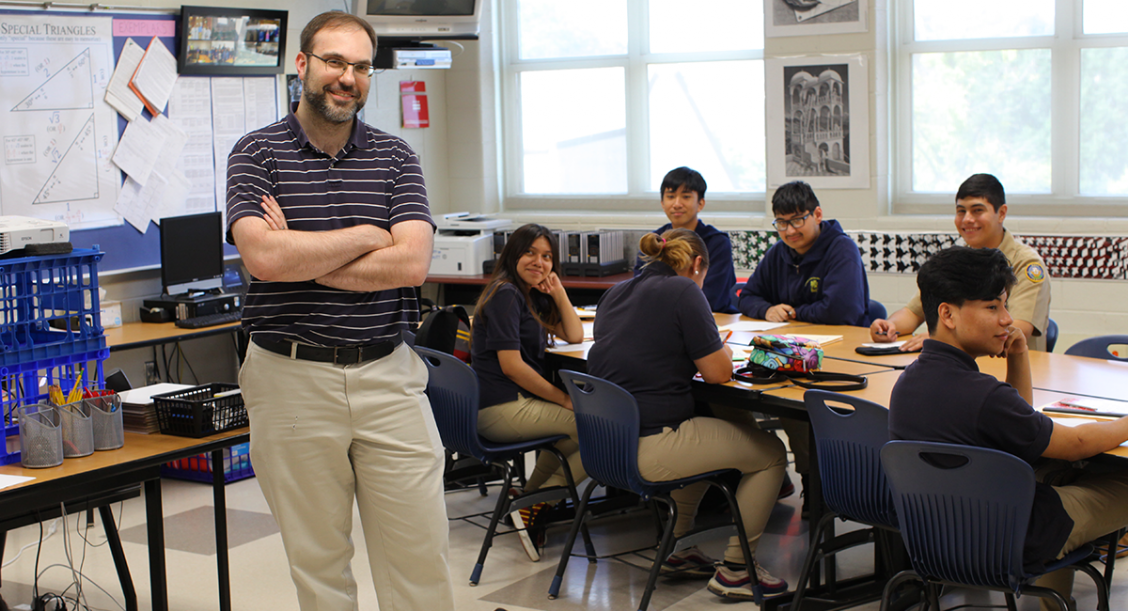 MR. SCHUTT IS FINALIST FOR THE PRESIDENTIAL AWARDS FOR EXCELLENCE IN MATHEMATICS AND SCIENCE TEACHING
We are excited to let you know that CHEC's own Thomas Schutt has selected as a state-level finalist for the PAEMST and is now among a select national level group that will be reviewed for top honors. CHEC has an incredible teaching force and it is quite an accomplishment for Mr. Schutt to be named among the finalists. The DC Office of the State Superintendent for Education (OSSE) will honor Mr. Schutt at the annual educator awards ceremony on the evening of April 30, 2020.
---
UPDATES FROM:
SGA HIGH SCHOOL RESULTS
I
HISPANIC HERITAGE MONTH PERFORMANCES
I
COATS FOR STUDENTS
I
JOSH COOMBES
I
CENTER FOR INSPIRED TEACHING
I
DONORS CHOOSE
I
COLLEGE ACCESS TUTORING
I
COLLEGE APPLICATION WORKSHOPS
I
COLLEGE ACADEMY
I
LIBRARY UPDATE
I
OFFICE DEPOT GIVE BACK
I
CHEC HIGH SCHOOL SGA RESULTS
9th Grade

Michael Spears
,
President
Francisco Hernandez,
Vice President
Calvin Armstrong,
Treasurer
10th Grade
Amber Carter,
Vice President
Anthonia Whitten,
Treasurer
Destiny Jackson, Secretary
11th Grade

Fernando Jurado, President
Zipporah Whitfield, Vice President
Devin Muschette, Treasurer
Cenaria Fells Watson, Secretary
12th Grade

Fatima Gonzalez Cruz, President
Meryem Yucel, Vice President
Andrea Bonilla, Treasurer
Kendrys Martinez, Secretary
THE CHEC HISPANIC HERITAGE MONTH PERFORMANCES
CHEC Arts is proud to announce their upcoming Hispanic Heritage Month Performance entitled El Ritmo de las Americas. El Ritmo de las Amerias es una celebracion of Latin American, Carribbean, AfroCuban, and indigenous music and dance. La Familia de Arte de CHEC will be showcasing ritmos highlighting the cultural influences of their Spanish and African raices con mucho swing y sabor.
As a member of CHEC Familia Unida which includes teacher, students, administrators, and staff, we would like you to share sus talentos de musicales, bailes, autores, y poetas. We also would love for maestros to contribute to the celebration in regards to curriculum development so that we can celebrate Hispanic Heritage Month, not just during September and October but throughout the entire year.
The assemblies this year will take place on 2 pm and 6 pm on Thursday, October 24, and at 9 am and 10:30 am on Friday, October 25. Mr. Navas, Ms. Menendez, and I are so excited to collaborate with you, our wonderful familia. Please complete the following form if you are interested in participating:
COATS FOR OUR STUDENTS
We would love your support to keep our students warm this winter. From now through January we are taking donations for winter coats (lightly used) to share with them and their families if possible.
If you want to find out more ways to help our community please contact Ms. Nunez in room C231
CHEC SLA Teacher Mr. Pinto has invited a spectacular FAMOUS person to our school - September 24th. His name is Josh Coombes, a well-known Londoner who travels the world cutting homeless people's hair (see these links of videos/news).
TWO OPPORTUNITIES FROM THE CENTER FOR INSPIRED TEACHING
For students:
Speak Truth, Inspired Teaching's popular student-led civic discourse program, kicks off school year 2019-20 at 5pm on
Thursday, September 26, 2019
at Thurgood Marshall Academy. Subsequent Speak Truth events will occur on the 3rd Thursday of each month. Speak Truth brings together public, public charter, and private school students from across the DC area to engage in text-based discussions of social issues. Topics are chosen by students, and in the past have included the Green New Deal, the Kavanaugh hearings, and reparations. September's topics include
Mass Shootings & the Impact They Have on Mental Health
;
The N-Word in the Classroom
; and
Is Social Media Desensitizing Us to Violence
?
Students receive community service hours for participation.
Sign up for students is
here
. More information on the Speak Truth program can be found in the
attached flyer
, or on our
website
.
For teachers: Inspiring Changemakers and Critical Conversationalists is a new PD opportunity for middle and high school teachers who wish to facilitate powerful student-led discussions in their classrooms. Inspired Teaching is running this program in partnership with the Washington Teachers Union and Ashoka: Innovators for the Public. Beginning at the first Speak Truth on Thursday, September 26th from 5:15 - 8:15pm, participating teachers will be invited to observe Speak Truth discussions (from 5:15-7pm). Once student discussions have concluded, Center for Inspired Teaching expert instructors will lead teachers in activities, guided reflection, and discussion of what they observed during a post-event seminar (7:15-8:15). Inspired Teaching will supply participants with readings, activity guides, and other resources they can use in their own schools, and will coach these participants through the experience of implementing Speak Truth-style critical conversations with their own students, connected to curriculum and geared towards students' interests. DCPS teachers will receive 3 CEUs for each session they attend. For more information and to sign up, please click here, or see the attached flyer.
Both programs are free of charge, and dinner will be served to both students and teachers starting at 5:00pm.
Donors Choose is a great resource for all teachers. You can receive a mini grant to support a special project or initiative. Please see some of our recent Donors Choose grantees! You can reach out to them for support in obtaining your own grant!
Ms. Docena and DonorsChoose.org
Give Ms. Docena a high five! Her classroom project "To Be Independent of School Variables" was recently funded.
iPad package: 9.7' 32GB iPad-Silver+OtterBox Defender Case-Black x 5

Here is a summary of Ms. Docena's request:
My Project
While there are many students at our school who have access to laptops/tablets daily, my students are not among them. My classes rely on the general pool cart that is shared among other teachers. However, these same carts become unavailable many times throughout the school year to meet the school needs such as required online testing or replacing devices as backup while others are in repair or maintenance. These variables on the schedule of availability limit the use of laptops/tablets to occasional times, which make planning for the use of them also challenging.
To be independent of these school variables, we need a few devices that belong to the classroom only, at all times throughout the school year.
Even if we do not have a whole class set, having ones that stay in the classroom everyday for the whole year will allow for some grouping and turn-taking on such devices, depending on student needs. Differentiation can be done for those who need remedial practice or for those who are ready for extension. At our school, we use websites like IXL.com, ALEKS, Desmos, and Delta Math, just to name a few. These are dynamic and useful for such differentiation. Also at our school, we do project- and portfolio-based learning. To help organize such projects and data, students need regular access to their email accounts and online portfolio folder. These are just some of the ways having some tablets in the classroom everyday is helpful.
One particular nice thing about using the iPads is that they are less prone to malware and there is a feature to lock into one application, so as to avoid distractions from other apps. These will be very helpful devices in the classroom!
Mr. Olson and DonorsChoose.org
Give Mr. Olson a high five! His classroom project "Everything in Its Place, and a Place for Everything" was recently funded.
The resources for this project are:
Avery Standard 3" 3-Ring View Binder, White, 6/Carton (09701) x 13



Staples Big Tab Write-On Paper Dividers, 8-Tab, Multicolor, 4/Pack (13511/23179) x 19

Staples Wooden Pencils, No. 2 Soft Lead, 72/Pack (10434-CC/22749) x 10

Dixon Pink Carnation Medium Erasers, Pink, Dozen (38900) x 10


Staples 12" Plastic Ruler, Assorted Colors (51884) x 50



Basic note-taking materials seem a simple order to fulfill, but most of my students' parents cannot afford these extra expenses. By providing every student with the basic materials to take notes and stay organized, no one needs to be singled out or excluded. Every student should have the same opportunity for success - with these materials, each of my students will. EVERY student will have a safe place to store their learning; EVERY student will be able to organize their thoughts; EVERY student will have an equal opportunity to succeed because EVERY student in my Geometry class will start the year on the same plane (pun intended).
Ms. Tamdem and DonorsChoose.org
Give Ms. Tamdem a high five! Her classroom project "Differentiation and Fluency in French Class !" was recently funded.
The resources for this project are:
Brother Genuine TN660 High Yield Black Toner Cartridge x 3

Crystal Clear Thermal Laminating Pouches - Pack of 200 Sheets (9" x 11.5") x 1

Charles Leonard Dry Erase Board Class Pack - Includes 30 Each 9 x 12 Inch Lapboards, Foam/Felt Erasers and Markers (35090) x 1

Cyber Acoustics Stereo Headset, headphone with microphone, great for K12 School Classroom and Education (AC-201) x 25

Logitech Multimedia Speakers Z200 with Stereo Sound for Multiple Devices - Black x 1

Every week, in my French class, my lesson plan incorporate the practice of listening and speaking at least twice.
While we do listening and speaking activities as a whole group, it is very difficult to adapt to the various levels of performance. Having my students practicing their listening and speaking skills individually through websites like Edpuzzle and Canvas allow me to differentiate the activities according to each student's level of performance without incommoding anyone. However, when we have to share one set of 20 headphones between 3 or 4 classes in the best case scenario, it becomes very challenging to install a routine which would promote growth in the 2 most challenging skills in the practice of a foreign language. In the same vein, the white boards help me to create engaging activities with easy checking for understanding. I use them for multiple choices questions, for dictation, for small group reflection.
Ms. Patterson and DonorsChoose.org
Give Ms. Patterson a high five! Her classroom project "Peace and Serenity in the Classroom" was recently funded.
The resources for this project are:
Water Fountain with LED Light - Waterfall Creek Rock Garden Decor Tabletop Fountain - Desk Fountain Water Feature x 1

iwallsticker 3D Beach Seascape Fake Windows Wall Sticker Removable Faux Windows Wall Decal Landscape Wall Decor For Living room bedroom(Beach Scenery Windows) x 1

White Beach with Blue Sea and Palm Tree Open Window Mural Wall Sticker - 24"x32" x 1

Wall26 White Beach with Blue Sea and Palm Tree Open Window Mural Wall Sticker - 24"x32" x 1

Realistic Window Wall Decal – Peel and Stick Nautical Decor for Living Room, Bedroom, Office, Playroom – Beach Wall Murals Removable Window Frame Style Ocean Wall Art – Vinyl Poster Wall Stickers x 1

Realistic Window Wall Decal – Peel and Stick Nautical Decor for Living Room, Bedroom, Office, Playroom – Beach Wall Murals Removable Window Frame Style Ocean Wall Art – Vinyl Poster Wall Stickers x 1

Social emotional health in the classroom is an area of focus for our district and our school. Teachers are encouraged to promote mindful minutes in class, promote student self-regulation and teach in the context of student trauma (past and present). On top of all that, we need to teach our students content, in my case, science.
I have a windowless lab. It is very sterile looking. We don't know what the weather is outside. My students go to other classrooms, but I stay in the room for the entire day. The posters simulating windows of a calmer, more beautiful place, will make us feel less claustrophobic. The calming sounds of the water fountain will bring tranquility to the environment without being distracting. The soft sound of water will also help with background noise so students can better focus. I also bought a fan for the class to simulate cool breezes. I have bought lamps to sooth the stark white lights above. As teachers, we try many options to improve how we teach. I have my content down, I would just like the environment to be more appealing for all of us.
Ms. Garcia-Carmona and
DonorsChoose.org
Give Ms. Garcia-Carmona a high five! Her classroom project "Can You Hear Me Now? Me Escuchas?" was recently funded.
The resources for this project are:
Canon PG-245XL/CL-246XL Ink/Photo Paper Pack, Compatible to MX490, MX492, MG2522, MG3020,MG2920,MG2924,iP2820,MG2525 and MG2420 x 1

Command Small White Poster Strips, Indoor Use, 64 strips (PH024-64NA) x 4


AmazonBasics Pre-sharpened Wood Cased #2 HB Pencils, 150 Pack x 2




12 Pack Multi-Color Laminated Dry Erase Incentive Chart with 960 Reward Star Stickers for Chore Responsibility, School Attendance, Homework Progress Tracking Chart (17 Inch x 22 Inch) x 1




Egghead EGG-IAG-1007TRSS-10-PK-SO Mobile-Ready Multimedia Headset with Volume Control, Black/Silver (Pack of 10) x 3
Help me give my students a great start to the school year by providing them with headphones and materials to practice their oral language skills at their own pace.
Part of learning a new language is being able to master the four domains (listening, speaking, reading and writing). Currently, my school only has one set of functioning headsets for the entire language department.

This makes it very difficult for our students to get timely use of the equipment and record themselves speaking or hear authentic materials in our target language.
These materials will help each student practice their oral abilities in Spanish as part of our daily lessons. These headphones are intended specifically for students to record themselves holding a conversation with each other in Spanish or responding to a pre-recorded open ended prompt. This will allow me to effectively grade their proficiency level when they respond or engage in a real life talking situation. Having their voices recorded will also allow us to have a measure of their start, mid year and end of the year progress in Speaking proficiency.
Another plan for the headphones is to use duo lingo more often as part of our daily lessons. With headphones students are able to practice pronunciation that is tailored for them without disturbing their other classmates. Students will get a chance to interact with the target language at their own pace with the ease of headphones. Aside from the headphones, the other materials in the cart will aide us in tracking student progress and actively sharing with our students where they currently stand. Students will be able to own their data by tracking their proficiencies using the charts/ pencils.
Ms. Alvarado and DonorsChoose.org
Give Ms. Alvarado a high five! Her classroom project "Calculators Bridge the Gap Part III" was recently funded.
The resources for this project are:
Texas Instruments TI-84 Plus CE EZ-Spot Teacher Pack - graphing calculator x 1



I have been fortunate that many community members of DonorsChoose.org have helped fund my first two projects to receive 20 graphing calculators, but I need 10 more to complete a class set as my class sizes will be increased this school year. My students' exposure to graphing calculators is minimal. Most have never used a graphing calculator and cannot afford to purchase a graphing calculator of their own. Our school currently has low resources for calculators, so the math department shares a small set; thus, students never truly learn how to use them because they have such limited time with them.
However, we live in a world that requires our students to be technology savvy, and a lack of resources should not be a reason why a student falls behind in building their knowledge for their future.

This year I will be teaching both newcomers and general education students, and I really want to make sure each student has their own calculator during our class period, especially my general education students who will be taking the Algebra PARCC exam.
These calculators are very powerful in making learning mathematics better. With these, my students will be able to practice the different features on the calculators, on their own, without sharing or overlooking somebody else's screen. They will be able to enhance their understanding of mathematics and connect the different representations of math, such as those of graphs, numerical tables, equations, etc. This is truly the way algebraists or mathematicians think. As a result of their constant exposure and practice on these calculators, they will all the more be prepared for higher-level mathematics, as well as exams such as SATs, ACTs, and AP exams.
Ms. Peddyreddy and DonorsChoose.org
Give Mrs. Peddyreddy a high five! Her classroom project "Visualizing "M" in "STEM"" was recently funded.
The resources for this project will include:
Tecboss 3D Pen/3D Printer Filament, 1.75mm PLA Filament Pack of 10, High-Precision Diameter Filament, Each Color 16 Feet x 7

TECBOSS 3D Pen, SL300 Intelligent 3D Printing Pen with LED Display,USB Charging, 8 Speed Printing&Temperature Control, Simple Handled 3D Printer Pen for Your Kids Toys, Interesting Gifts for All Age x 5

TECBOSS 3D Pen, SL300 Intelligent 3D Printing Pen with LED Display,USB Charging, 8 Speed Printing&Temperature Control, Simple Handled 3D Printer Pen for Your Kids Toys, Interesting Gifts for All Age x 5


Texas Instruments TI- 84Plus CE Teacher's 10 Pack Graphing Calculator x 1



My Project
Although it is true that mathematics is a fabric of current technology-based modern society. Unfortunately, its also true that my students have only been the consumers, and not the producers of technology.
Being an engineering and calculus teacher I would like to use CAD-based 3D printing along with graphing calculars as a means to help Calculus students visualize "M" in "STEM". The materials will provide my student with an opportunity to learn the 21st-century skill like CAD and 3D printing while analyzing the tabular and graphical representations of calculus equations used in Engineering. This experience will not only motivate students to pursue STEM careers but also experience the beauty of mathematics and the role it plays in understanding the world around us.
GREAT PROFESSIONAL DEVELOPMENT NEWSLETTER LINK
Here is a link for a monthly newsletter from OSSE about PD opportunities for a bunch of subjects/areas.
It has ELL, SpEd, SEL, H & PE, RTI, literacy, math and more.
COLLEGE ACCESS TUTORING FOR SENIORS
Curran Chopra and Akshar Patel are forming a team of volunteers who plan to tutor seniors for all aspect of college applications and college access during this fall. Presently, they are recruiting a cohort of college student volunteers from Howard University, Trinity Washington University, American University and Georgetown.
Mr. Chopra began this project the DC Learn and Serve program, to provide low-income DC high school students with the resources, motivation, and mentorship to perform to their capabilities on standardized testing required for college and navigate through the college application process. His vision is to connect undergraduate students with high school juniors so the college students who have the experience of taking the SAT/ACT and applying to college can offer their expertise and knowledge to their younger peers.
Thanks for your continued support of Special Olympics, and especially of our Unified Sports events!
COLLEGE APPLICATION WORKSHOPS
Time: Wednesday's after-school from 3:30 p.m. to 5:30 p.m. (Beginning October, 2019)
Length: The workshops begin first week of October and end by Christmas Break
Location: Computer Lab (Room 407)
Students: 25 to 30 students
Volunteer Duties: Volunteers will provide essay writing support – Common App Essays – helping decide structure, students have stories to share but need help capturing stories in an essay.
Additional Info: There is no need for curriculum/books, but college student volunteers will bring their applications, essays to share with students. A collection of sample Common App and supplemental essays will be provided.
Students will be working to apply to a list of 5 schools they have developed with CHEC College Counselor. Ms. Henry.
Time: Saturdays from 9 a.m. to 12 p.m.
Length: The program begins in September
Volunteer Duties: volunteer will help students work on applications, essay-writing, resumes, other preparation for a post-secondary education
Snacks will be provided at the sessions.
Raffles at the sessions will have prizes of college paraphernalia – when students complete the workshop and their essays, they can enter raffle and win paraphernalia
College tours will be discussed and planned.
Last week DC Public Library renewed or issued Educator Cards to use throughout the school year.
Access DCPL databases (perfect for research, professional journals, content videos, etc)


Go to www.dclibrary.org/research/databases. User # is card #, PIN is the last 4 digits of card #.

Check out up to 100 books & materials for nine weeks from any DCPL location

Borrow with no overdue fines for JUV or YA material
Breaks down information by grade and age level; this one will be the most user friendly for students first getting start in using the databases:
Online is entirely in Spanish and is designed for ages 6-12:
GALE Research in Context
Provides research tools and materials specifically for grades 6-8:
Khan Academy
Offers homework help for children and teens. You have to make an account but there is a portal for teachers, students, and parents with a multitude of subjects and grade levels:
NoveList Plus K-8
Includes fiction and nonfiction titles that teachers can use in the classroom, and the learning center shows teachers how to best use this resource:
ScienceFlix
Provides videos, lesson plans, quizzes, and a few other tools under the Teacher Resources tabs, and it has videos and homework help for students on a lot of different science topics:
Hispanic Heritage Month
Hispanic Heritage Month is celebrated Sept. 15 - Oct. 15 by celebrating the cultures and contributions of citizens whose ancestors came from Spain, Mexico, the Caribbean, and Latin America. Events will take place around DC and more resources can be found here.
Library of Congress Primary Sources
We are fortunate to have so many resources around us, including the Library of Congress. They have a portal for educators with lesson plans, access to primary sources, professional development opportunities, and more. Some materials are also available in Spanish. Contact Ms. Falkenberg if you would like help incorporating primary sources into your curriculum.
Upcoming Local Events
Look Both Ways - Jason Reynolds in conversation with Rion Amilcar Scott - October 15th @ 7:00 pm
Info and pre-order his new book here
"Same God" Film Screening - October 17th @ 6:30 pm - 9:00 pm
The film explores issues of Islamophobia, religious freedom, academic freedom, race, theology, white evangelicalism and politics.
Documentary Theater, Newseum
I already see this being one of the most incredible school years, yet! The CHEC/ Bell High School Library would love to invite teachers and staff to reserve library space (check out the pictures) via our reservation platform, Skedda (https://reservechecbelllibrary.skedda.com/booking). Once booking your first reservation you will be prompted to create a quick login. Users will be able to see when space is available and when space is unavailable. This will allow for transparency and comfort in knowing that the time that you have requested, is available. There is also a space for *notes. If you would like to request AV material (i.e. projector) I can have that available and set-up for you. The first space is the main library and the second space is Peace & Love Room/ Makerspace.
We have some amazing things planned for the 2019-2020 school year! Please check out the Bell Library Website with new programming, resources for students and parents and new faculty webinars.
In our Nations Capital and all over the world we have literary deserts that have prevented many from exploring the beauty of equitable literacy. I had the pleasure of being a part of a Summer Curriculum Development Institute at CHEC taught by Mr. Darry Strickland. Each participant developed a UbD (Understanding by Design), a framework used to improve student achievement. Because of the amazing feedback from all involved in the institute and students as well as new teachers, Bell Library's finished project is Building Through Community Relationships: Providing Opportunities to Literary Deserts. We have developed a new partnership with Christ House, a medical facility with "comprehensive and compassionate health care to sick, homeless persons in the District of Columbia, and to assist them in addressing critical issues to help break the cycle of homelessness." (christhouse.org)
The Bell Library along with students and educators will replenish their living room library and create a library in their 52-bed residence known as Kairos. "The Kairos Program participants are capable of living independently, but due to chronic illness, are unable to hold full-time employment. Volunteer service is a key element of the program and each member serves based on his gifts and abilities. They escort Christ House patients to medical appointments, staff the clothing room, work in the kitchen, and assist with mailings and other administrative activities. Some participants also work part-time jobs at Christ House or in the neighborhood." (https://christhouse.org/services-2/kairos-program/) Students will complete empathetic interviews and create a collection that will be sure to rival University of Michigan's- Cook Research Library. If you are interested in helping expand and create a library, please reach out to me!
DCPL Educator Cards will be in within the next few weeks. For new educators or educators who would like a new card, please email me.
I look forward to seeing you soon for a library tour and, serving you well. If you have any questions please don't hesitate to call, email or drop by the library- A205!
Office Depot has a Give Back to Schools program that provides 5% credit from people's purchases to help schools buy supplies throughout the year. Below is more info and our school ID numbers that people can share at in-store or online check out. The site provides graphics to share online as well.
'Simply make a purchase of qualifying school supplies, provide your school ID at checkout and your school will receive 5% back in credits for FREE supplies!'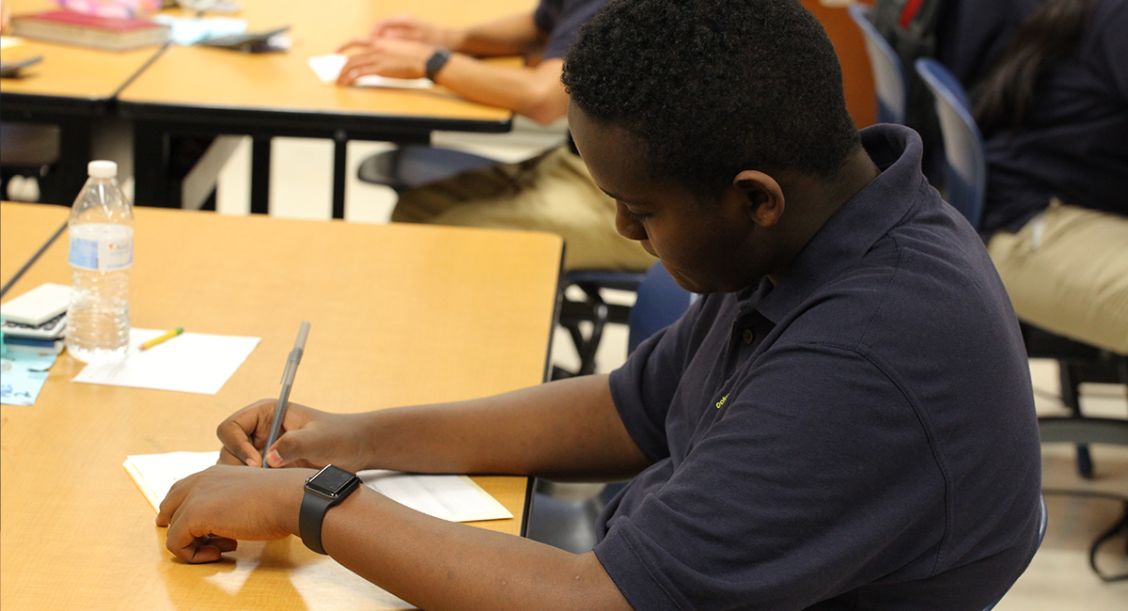 CHEC HIGH SCHOOL VOTES FOR SGA 2019-20
Below is the Google Survey/Referral link that the entire CHEC school community will be using to send behavior referrals. If you have any questions or concerns please reach out to your appropriate Dean directly.
Student Culture Intervention Form - Behavior Referral:
Please use this link to send any behavior concerns after using the 5-step discipline process and any care system you have in place to support your student's social-emotional learning. You may also use this link to bring to the Dean's attention the need for a restorative circle and/or when students are tardy to your class more than three times. The Dean Team will actively monitor this live document to support all teachers.
Students that are Out-of-Area
During the past school year, we noticed a pattern of middle and high school students wandering into the wrong school. For this new year, please be mindful that Middle School students should not be in the High School at all, and certainly not without a pass. High School students should only be in the Middle School on the Lincoln 3rd floor. The route for High School students to the 3rd floor Lincoln is through the Bell 2nd floor and on to Lincoln 2nd floor landing and up the stairs to the 3rd floor. They should not use the 1st or 2nd floor Lincoln to get to the 3rd floor Lincoln. Students that are not complying should be written a referral, so they can earn a consequence.
Detention is a first intervention we have for students to check and correct their behavior in your classrooms. Students being informed of this consequence is vital to the effectiveness of the consequence. Remember to use our 5 step process with fidelity so that our students will not earn a greater consequence of ISS and thus lose valuable class time
We always need more support at dismissal from 3:15pm until 3:35pm (High School), 4:15pm until 4:35pm (Middle School). Please follow students all the way out to the front of the building. Students should be encouraged to move on toward their bus stops/metro quickly. Teachers and staff that can make themselves available to stay out front will be greatly appreciated.
All lunches have their ups and their downs. We always appreciate additional supports in the cafeteria on days that teachers are available. Check-ins with students build relationships and adult presence supports our daily procedures in lunch.
Athletics are an integral part of the educational program and a means to accomplish the goals of education. Our athletic program exists for the welfare of students and the contributions it makes to their educational experience. Athletic participation builds self-esteem and confidence and provides the necessary tools for success. The interaction between individuals on the fields of sport teaches students the value of teamwork, while developing the proper competitive spirit, combined with a sense of fairness.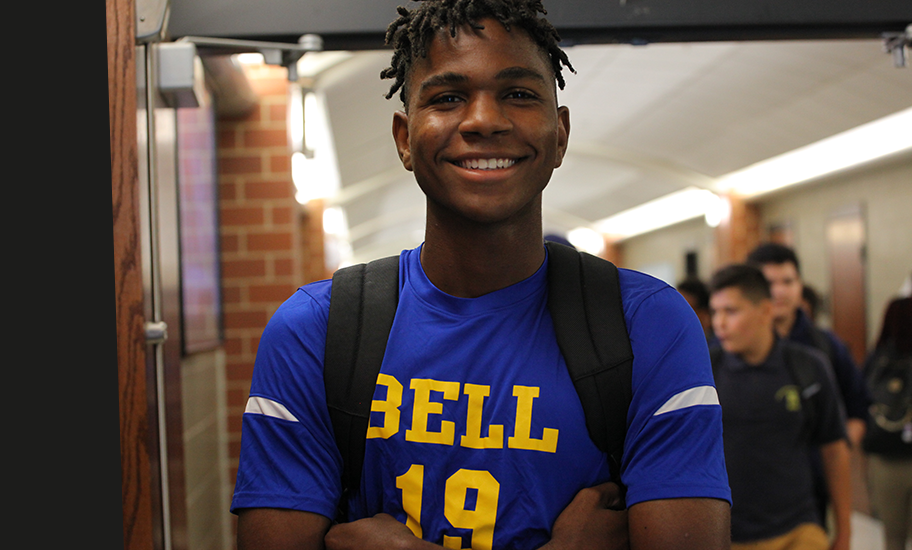 CHEC FOOTBALL 1ST GAME VS BALLOU AUGUST 30
The Middle School Boys Soccer Team defeated Oyster Adams. The High School Boys Soccer Team defeated Paul. The High School Girls Soccer team lost to Wilson. The High School Football Team defeated to Eastern. The High School Volleyball Team defeated Anacostia and SEED but lost to Wilson, SWW, and DCI.
Monday, September 23, 2019
Bell SHS Boys Soccer vs. EL Haynes @ CHEC @ 4:00 p.m.
Bell SHS Girls Soccer vs. School Without Walls @ Coolidge @ 4:00 p.m.
Tuesday, September 24, 2019
Bell SHS Volleyball vs. Dunbar at Dunbar @ 6:00 p.m.
HS Cross Country – High School Championships @ Colmar Manor @ 1:00 p.m.
Wednesday, September 25, 2019
Bell SHS Boys Soccer vs. Roosevelt @ Roosevelt @ 4:00 p.m.
Thursday, September 26, 2019
Bell SHS Volleyball vs. Eastern at Eastern @ 5:00 p.m.
Friday, September 27, 2019
Bell SHS Boys Soccer vs. DCI @ CHEC @ 3:30 p.m.
Bell SHS Football vs. Coolidge @ Coolidge – 6:00 p.m.
Saturday, September 28, 2019