CHEC bulletin for
Week of September 2
, 2019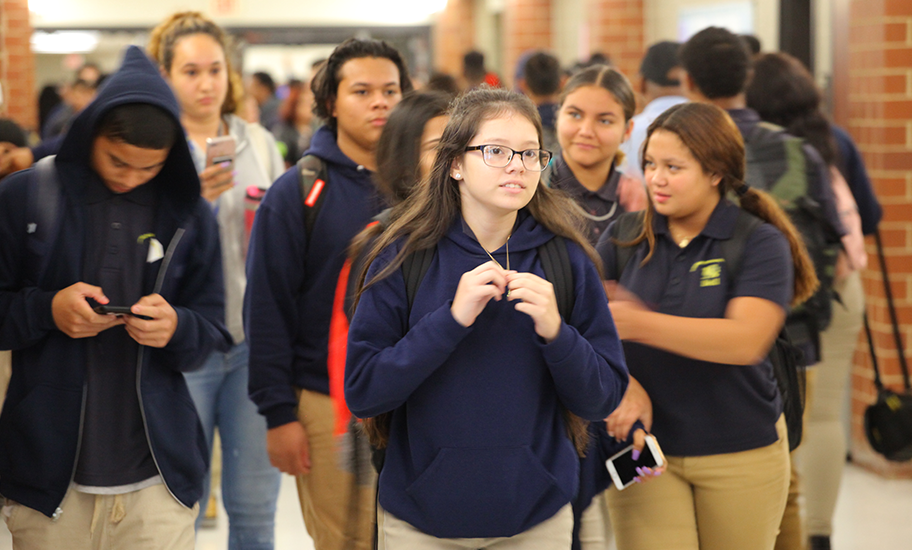 SCHOOL YEAR 2019-20 BEGINS!
MARIA TUKEVA'S (MT) MESSAGE:
What is an effective team?




How do we make sure we're doing work that will positively impact students?



The first week of school went smoothly, was full of excitement about learning, and reflected what it means to be an effective team. We were faced with different circumstances and needs, and even though our middle school grew by about 100 students, we were able to begin the school year with very few glitches or distractions. This was made possible due to our work as one effective CHEC team. From teachers to counselors, to maintenance, technology, operations, office staff, administrators, and coordinators – everyone was focused on making the best possible start for students. A very big thank you to all members of the CHEC Team!
---
HOW DO OUR MISSION AND COMPREHENSIVE SCHOOL PLAN GUIDE OUR WORK?
The Comprehensive School Plan (CSP) is a living document, that is intended to serve as a roadmap for our work together as a team. The CSP has four domains – Shared Leadership, Culture of Achievement, Engagement, and Academics. Equity is a lens for each domain, since equity is the overarching purpose of all of our work with students. Each week in the bulletin, we will highlight one of the domains, and the goals and strategies we will be working on. The domain of Shared Leadership is the foundation for all of the others, since in order to accomplish anything at all, we must work as a collaborative team. What is meant by Shared Leadership?
The practice of developing leadership capacity of all staff including teachers by creating leadership roles or decision-making opportunities. CHEC Mission Alignment
"As lifelong learners in the pursuit of excellence and innovation, we foster a growth mindset through which teachers, administrators, students, parents, and community members all collaborate to achieve goals…We trust one another to continually improve our practice."
In our initial pre-service session, we reviewed data from the annual Insight Survey, and small groups analyzed the implications of the data, and recommended goals and strategies to incorporate in our Comprehensive School Plan to increase perceptions and feelings of shared leadership.
There were several themes in terms of reasons for the decline in Insight results, SMART Goals and suggested strategies. There was a repeated need cited for explaining the "why" behind decisions and initiatives, more frequent and shorter surveys of teachers by leaders, more opportunities for focus groups, and more consistent communication and messaging from leaders. Some strategies suggested included quarterly surveys, improving the data collection and analysis process, and responding to feedback from teachers quickly. There was also a need cited to ensure that more teachers take the Insight Survey. Most SMART goals recommended called for improving the results by 20% by Spring 2020
All comments have been transcribed and can be reviewed in this link. The SMART goals on increasing on the three questions of Vision, Clarity and Feedback by 20% have been incorporated into our CSP, as have the strategies of streamlining data analysis, administering more frequent and shorter surveys, and increasing communication with an emphasis on the "why" behind decisions.
In each week's bulletin, we will report out on our progress toward the goals and strategies we have selected for our CSP. The biweekly meetings of the Academic Leadership Team will serve as an opportunity for all members of the faculty to become involved in discussion of and monitoring of the Comprehensive School Plan.
---
Shout out to all Grade Level Administrators, Counselors, and Teachers for Grade Level Town Halls this week, and for setting the stage for success!!

Kudos to our Counselors for working to make each student's schedule a quality schedule, and for balancing class sizes!

Shout out to our Deans Boone and Avila for beginning the year strong with norms and expectations for students!

Shout out to Mr. Duvall for handing out metro cards to hundreds of students last week, and for going to middle school classes to hand them out!
Monday, September 2, 2019
Tuesday, September 3, 2019
Wednesday, September 4, 2019
Grade Level Team Meetings (MS)
Middle School Advisory Lesson (PLT)
Thursday, September 5, 2019
Friday, September 6, 2019
Hospitality Academy Town Hall – 10:30 AM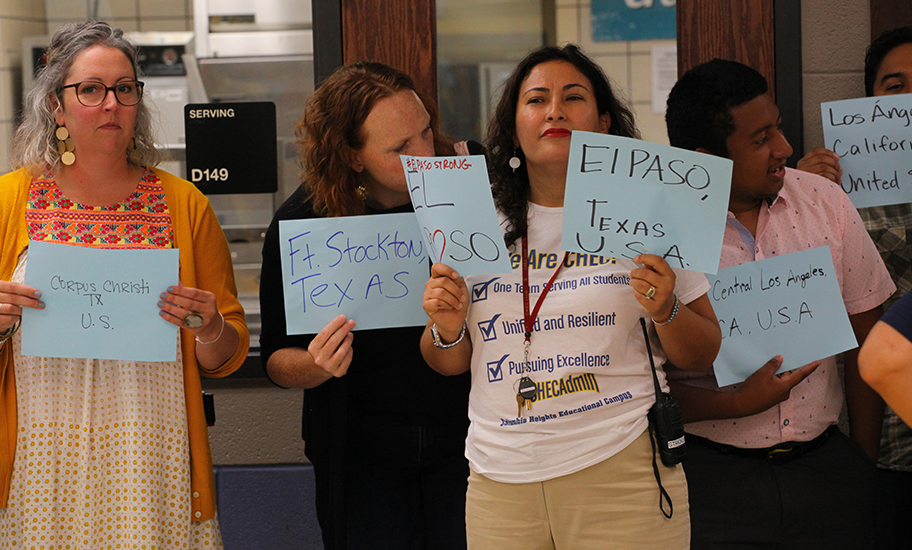 PROUD TEXANS AT WELCOME BACK DAY
This is week 2 of the First Advisory, and by now, all classes should have established norms and built community. It is important to reinforce these throughout the advisory, as it takes some students longer to internalize them then others, and the whole act of establishing a learning community takes time.
Diagnostics should be completed by the end of this week, and results shared with students. These results form the foundation of the Path of Progress sheets that will engage students in analyzing and acting on their own data.
By the end of this week, students should receive the Big Idea Template for the unit, and the GRASPS, Rubric and Exemplar. This should be designed as a lesson which will allow students to interact with the curriculum, and to highlight what they understand already, and what may prove difficult. Launching the GRASPS should be a motivational activity that will invest students in what the project will lead them to. The reason for engaging students early in the GRASPS is it builds understanding of the scope of the project, and builds student interest in the project. It also provides the teacher with valuable information on how to differentiate for different levels of readiness.
The Instructional Calendar is a living document that houses all of the major curricular requirements, assessments, and schoolwide events. Please check it weekly, as it changes as events are added or moved. The calendar is curated by members of the Admin team, and Mr. Magee, Science LEAP lead, curates and adds events or items that are submitted by Department Chairs. If you have an event or item that you think should be added to the Instructional Calendar, please submit it to your Department Chairperson first, and then your Department Chair will submit for inclusion if appropriate.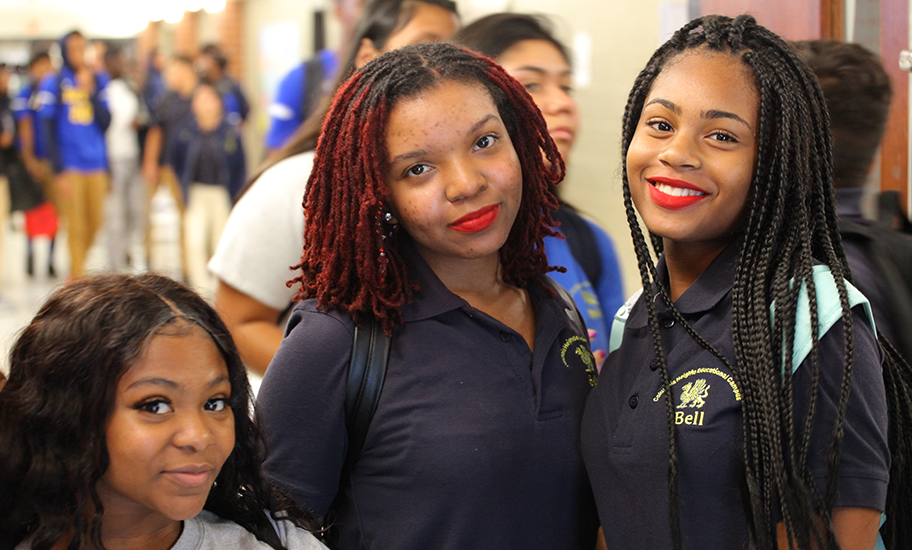 SGA CAMPAIGNS BEGIN NEXT WEEK
UPDATES FROM: LEADERSHIP TEAM
I
AFTER SCHOOL DESIGN PROGRAMMING
I
PD
I
DCPS GLOBAL PROGRAMS
I
COLLEGE ACCESS TUTORING
I
COLLEGE APPLICATION WORKSHOPS
I
COLLEGE ACADEMY
I
LIBRARY UPDATE
I
DONORSCHOOSE.ORG
Diana Perez will serve as Chairperson for the Dual Language Department!
Kimberly Troy will serve as Counseling Department Chairperson!
Ismenia Garcia-Carmona will serve as Coordinator of Middle School Extended Day!
Bridget Bruggeman will serve as World Language Department Chairperson!
Please congratulate all of our new leaders!
ACADEMIC LEADERSHIP TEAM MEETINGS
CHEC's Academic Leadership Team consists of all Department Chairs and Leap Leads, as well as any interested staff member. In order to increase shared leadership, ALT team meetings are open to all, and a staff member can attend one or as many meetings as he or she likes. The purpose of the ALT Team is to guide the school in achieving our Comprehensive School Plan goals, by reviewing data and developing and implementing strategies. The first ALT team Meeting will be Wednesday, August 28, at 3:30 pm in the High School Library.
JOIN THE CHEC ALT TEAM FOR SY 2019-20!
Thank you to all for a great start to the school year! This is to provide an update to all on our Academic Leadership Team (ALT) for school year 2019-2020. The purpose of the ALT is to provide guidance for our implementation of our Comprehensive School Plan (CSP). All LEAP Leads and Department Chairpersons, as well as Coordinators, are members of the ALT, however membership and meetings are open to all staff members. If you would like to serve in a temporary capacity in order to participate in a given issue, or in a permanent capacity for the entire year, you are welcome and invited to attend. The first meeting will be Wednesday, September 4, at 3:30 pm in the High School Library. We alternate the meetings between afternoon and morning meetings, so that they are accessible to all staff. During our first meeting the agenda will be:
Define our purpose as an ALT Team
Read and analyze the Comprehensive School Plan
Organize subgroups and committees to work on different parts of the plan
Please consider becoming a member of our ALT team!
DESIGN MEETING FOR AFTER SCHOOL PROGRAMS
As you know, at CHEC we have a strong after school program in order to support all of our learners. This year, we have acquired two more grants to support and enhance after school programming for both the middle school and high school. In order to ensure that what we offer is what students and families both need and want, we will be holding a Design Team Session to gain input into designing the after school offerings. All members of the CHEC community, faculty, support staff, students and parents are invited to the Design Team Session. The grants have the following focus areas which we will consider in our design:
Special Education Students – at least 50 of the participating students must be Special Education

ELL Students are a priority for services

Academic Focus – ELA and Math

STEM Focus – providing hands on and innovative classes that combine math and real life experiences and careers

SEL Focus – providing sessions and workshops to develop students SEL

Enrichment- providing activities that students are interested in, from sports to arts to STEM

Parent Engagement – providing classes to parents in English for those learning English, and in Spanish for those learning Spanish

Community Service – engaging students in service learning activities
If you are interested in helping us further build our after school program with additional enhancements, please attend the Design Team Session. It will be held between 3:30 and 6:30 on Tuesday, September 3 in the CHEC Cafeteria. You can come for part or all of the time, it is not necessary to stay the whole time period.
GREAT PROFESSIONAL DEVELOPMENT NEWSLETTER LINK
Here is a link for a monthly newsletter from OSSE about PD opportunities for a bunch of subjects/areas.
It has ELL, SpEd, SEL, H & PE, RTI, literacy, math and more.
A message from Kayla Gatalica – DCPS Manager of Global Programs in the Office of Teaching and Learning:
I hope the school year is off to a wonderful start for you all. The DCPS Study Abroad program is recruiting Travel Ambassadors for the 2019-2020 school year, with travel in summer 2020. DCPS Study Abroad is a fully funded, award-winning global travel program for middle and high school students who are studying world languages.
Travel Ambassadors are vital to a school's recruitment and retention success in DCPS Study Abroad, so I'm reaching out to ask that you encourage strong candidates at your school to apply. The application deadline is Thursday, September 12th at 9:00 AM EST.  Educators can apply here. A list of Travel Ambassador duties is attached for reference.
Thanks for your time and commitment to global education!
Office of Teaching and Learning
Social Emotional Academic Development
District of Columbia Public Schools
COLLEGE ACCESS TUTORING FOR SENIORS
Curran Chopra and Akshar Patel are forming a team of volunteers who plan to tutor seniors for all aspect of college applications and college access during this fall. Presently, they are recruiting a cohort of college student volunteers from Howard University, Trinity Washington University, American University and Georgetown.
Mr. Chopra began this project the DC Learn and Serve program, to provide low-income DC high school students with the resources, motivation, and mentorship to perform to their capabilities on standardized testing required for college and navigate through the college application process. His vision is to connect undergraduate students with high school juniors so the college students who have the experience of taking the SAT/ACT and applying to college can offer their expertise and knowledge to their younger peers.
Thanks for your continued support of Special Olympics, and especially of our Unified Sports events!
COLLEGE APPLICATION WORKSHOPS
Time: Wednesday's after-school from 3:30 p.m. to 5:30 p.m. (Beginning October, 2019)
Length: The workshops begin first week of October and end by Christmas Break
Location: Computer Lab (Room 407)
Students: 25 to 30 students
Volunteer Duties: Volunteers will provide essay writing support – Common App Essays – helping decide structure, students have stories to share but need help capturing stories in an essay.
Additional Info: There is no need for curriculum/books, but college student volunteers will bring their applications, essays to share with students. A collection of sample Common App and supplemental essays will be provided.
Students will be working to apply to a list of 5 schools they have developed with CHEC College Counselor. Ms. Henry.
Time: Saturdays from 9 a.m. to 12 p.m.
Length: The program begins in September
Volunteer Duties: volunteer will help students work on applications, essay-writing, resumes, other preparation for a post-secondary education
Snacks will be provided at the sessions.
Raffles at the sessions will have prizes of college paraphernalia – when students complete the workshop and their essays, they can enter raffle and win paraphernalia
College tours will be discussed and planned.
I already see this being one of the most incredible school years, yet! The CHEC/ Bell High School Library would love to invite teachers and staff to reserve library space (check out the pictures) via our reservation platform, Skedda (https://reservechecbelllibrary.skedda.com/booking). Once booking your first reservation you will be prompted to create a quick login. Users will be able to see when space is available and when space is unavailable. This will allow for transparency and comfort in knowing that the time that you have requested, is available. There is also a space for *notes. If you would like to request AV material (i.e. projector) I can have that available and set-up for you. The first space is the main library and the second space is Peace & Love Room/ Makerspace.
We have some amazing things planned for the 2019-2020 school year! Please check out the Bell Library Website with new programming, resources for students and parents and new faculty webinars.
In our Nations Capital and all over the world we have literary deserts that have prevented many from exploring the beauty of equitable literacy. I had the pleasure of being a part of a Summer Curriculum Development Institute at CHEC taught by Mr. Darry Strickland. Each participant developed a UbD (Understanding by Design), a framework used to improve student achievement. Because of the amazing feedback from all involved in the institute and students as well as new teachers, Bell Library's finished project is Building Through Community Relationships: Providing Opportunities to Literary Deserts. We have developed a new partnership with Christ House, a medical facility with "comprehensive and compassionate health care to sick, homeless persons in the District of Columbia, and to assist them in addressing critical issues to help break the cycle of homelessness." (christhouse.org)
The Bell Library along with students and educators will replenish their living room library and create a library in their 52-bed residence known as Kairos. "The Kairos Program participants are capable of living independently, but due to chronic illness, are unable to hold full-time employment. Volunteer service is a key element of the program and each member serves based on his gifts and abilities. They escort Christ House patients to medical appointments, staff the clothing room, work in the kitchen, and assist with mailings and other administrative activities. Some participants also work part-time jobs at Christ House or in the neighborhood." (https://christhouse.org/services-2/kairos-program/) Students will complete empathetic interviews and create a collection that will be sure to rival University of Michigan's- Cook Research Library. If you are interested in helping expand and create a library, please reach out to me!
DCPL Educator Cards will be in within the next few weeks. For new educators or educators who would like a new card, please email me.
I look forward to seeing you soon for a library tour and, serving you well. If you have any questions please don't hesitate to call, email or drop by the library- A205!
LINCOLN LIBRARIAN INTERVIEW WITH THE AMERICAN LIBRARY ASSOCIATION
In June, the DC office of American Library Association interviewed Lincoln Librarian Angela Falkenberg as part of a library advocacy video series - the video went live recently! Here is the link:
Donors Choose is a great resource for all teachers. You can receive a mini grant to support a special project or initiative. Please see some of our recent Donors Choose grantees! You can reach out to them for support in obtaining your own grant!
MS. CHATALIAN AND DONORSCHOOSE.ORG
Her Project

Students in our school learn on an online platform that allows work to be personalized and students to work at their own pace. Each student has their own platform that they must work through for all subjects that requires them to learn content and pass assessments independently. For this learning to happen, students often must access material online that helps them learn the information they need to pass their assessments.
When students are working on different lessons simultaneously, the room can be quite noisy from all the different videos, podcasts, etc that they must access to learn at their own pace.
Headphones will help students focus on their own learning and ensure no one else is getting distracted.
Ms. Chatalian Will receive:
Wholesale Bulk Headphone Earphone Earbud (10)

Headphones for School Classroom (5)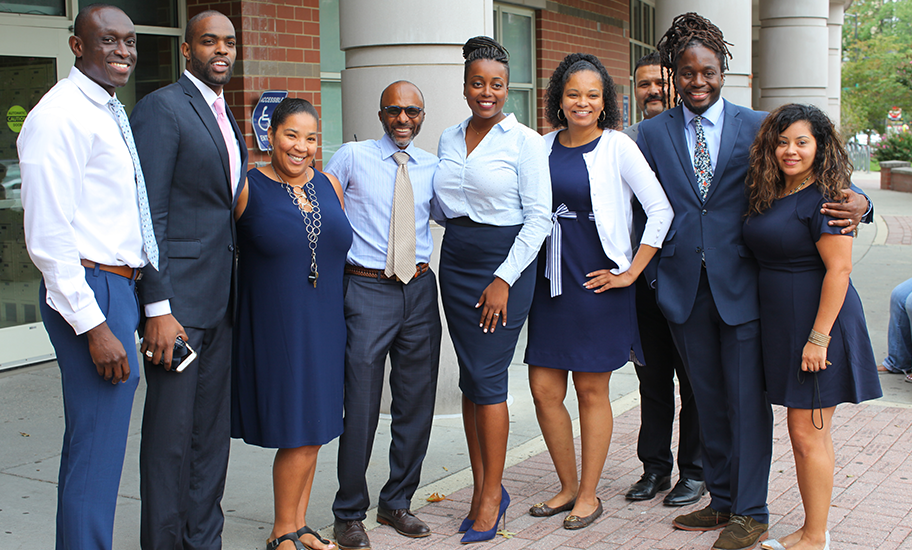 CHEC COUNSELORS AND ADMIN BEGIN SY 2019-20
Below is the Google Survey/Referral link that the entire CHEC school community will be using to send behavior referrals. If you have any questions or concerns please reach out to your appropriate Dean directly.
Student Culture Intervention Form - Behavior Referral:
Please use this link to send any behavior concerns after using the 5-step discipline process and any care system you have in place to support your student's social-emotional learning. You may also use this link to bring to the Dean's attention the need for a restorative circle and/or when students are tardy to your class more than three times. The Dean Team will actively monitor this live document to support all teachers.
Students that are Out-of-Area
During the past school year, we noticed a pattern of middle and high school students wandering into the wrong school. For this new year, please be mindful that Middle School students should not be in the High School at all, and certainly not without a pass. High School students should only be in the Middle School on the Lincoln 3rd floor. The route for High School students to the 3rd floor Lincoln is through the Bell 2nd floor and on to Lincoln 2nd floor landing and up the stairs to the 3rd floor. They should not use the 1st or 2nd floor Lincoln to get to the 3rd floor Lincoln. Students that are not complying should be written a referral, so they can earn a consequence.
Detention is a first intervention we have for students to check and correct their behavior in your classrooms. Students being informed of this consequence is vital to the effectiveness of the consequence. Remember to use our 5 step process with fidelity so that our students will not earn a greater consequence of ISS and thus lose valuable class time
We always need more support at dismissal from 3:15pm until 3:35pm (High School), 4:15pm until 4:35pm (Middle School). Please follow students all the way out to the front of the building. Students should be encouraged to move on toward their bus stops/metro quickly. Teachers and staff that can make themselves available to stay out front will be greatly appreciated.
All lunches have their ups and their downs. We always appreciate additional supports in the cafeteria on days that teachers are available. Check-ins with students build relationships and adult presence supports our daily procedures in lunch.
Athletics are an integral part of the educational program and a means to accomplish the goals of education. Our athletic program exists for the welfare of students and the contributions it makes to their educational experience. Athletic participation builds self-esteem and confidence and provides the necessary tools for success. The interaction between individuals on the fields of sport teaches students the value of teamwork, while developing the proper competitive spirit, combined with a sense of fairness.
CHEC FOOTBALL 1ST GAME VS BALLOU AUGUST 30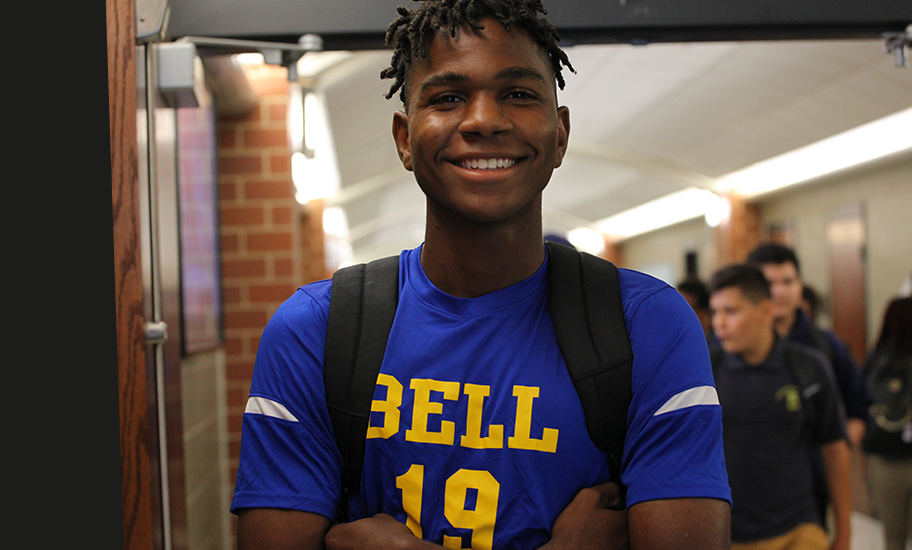 The Bell Multicultural Griffins' high school football team capped off a successful 2018 campaign by capturing the D.C. State Athletic Association Class A title. It was their sixth consecutive season of being in the championship game. After finishing with an 11-0 record last year, what are the Griffins' goal heading into 2019? Well, if you ask head coach Daniel Tyson, the goal is to repeat.
"We're really focused on putting this team in the right position to have the possibility of actually repeating," Tyson said. "It's always been our goal to get up to the Stars division. The only way to do that is to win two championships in a row. We've been super focused on doing things the right way and preparing this team to do the same thing that last year's team did."
But this team will look different this season. About 20 seniors graduated after last season — including key players like Jeremiah Richardson, Rashaad Harris, and Ronnell St. John.
"It's always a big deal when you lose that many seniors. But the other challenge is you don't know what the strength of your team is coming in. It's going to take us some time to figure that out and [put] people in the right position," Tyson said.
Another challenge is that every team in the Stripes division has gotten better. The Ron Brown Monarchs are experienced, with a majority of their roster filled with seniors. The Coolidge Colts are primed to improve this season, especially since they hired Kingsman Academy's Kevin Nesbitt as their head coach. Anacostia is building a really good program, which is led by experienced head coach Jason Lane. Isiah Harris will be taking over as head coach of the Phelps Panthers, after leading the Cardoza Clarks to the playoffs two years ago.
The Griffins are looking forward to senior offensive lineman Eric Wells and linebacker Elijah Childs, who were first-team all-DCIAA last season, to step up this season. Fans should also keep an eye on freshman quarterback Zion Peers, Tybias Barton, and Martell West in 2019. Those players are expected to make an impact this year.
Tyson wants his players to embody the five traits that make a Griffin football player: coachable, loves to practice, team-first attitude, dominates the competition, and self-discipline.
"When I have issues with their performance, I always go back to those traits," Tyson said. "We have some games where we go over what are some of the characteristics to keep them up to speed of what it looks like. "A lot of it is a culture shock for these ninth and tenth graders. They've never been in a part of a program where I'm asking them to think these are the characteristics I want you to display every single day.
So it's an ongoing process and conversation around making sure they display it."
Tyson also raved about his coaching staff — saying he believes the "unbelievable group of coaches" they have will prepare the players really well.
"So when we lose players, it's the next player up. And it's about coaching and developing them to see what they do best. I feel really confident in this group, even though it's a younger group. I feel extremely confident in the coaches preparing and getting them in the right position," said Tyson.
Childs, a team captain, echoed his coach's sentiments. "Coach Tyson is a hard-working coach, and he devotes most of his time to our team even though he has his family. He pushes us and even though we may not always like his message, he always wants the best for us. He's a coach who wants us to look at the bigger picture beyond football," said Childs.
For their first game of the season, the Griffins will travel to Ballou High School to take on the Ballou Knights on Friday, August 30, at 6 p.m.
Monday September 2

Bell Boys Soccer vs. Paul @ Bell – 4:30 PM
Tuesday September 3

No Games
Wednesday September 4
Bell Boys Soccer vs. Banneker @ Coolidge Field – 4:00 PM
Thursday September 5
HS Volleyball vs. Cardozo @ Cardozo – 6:00 PM
Friday September 6

Saturday September 7
Bell SHS Football vs. Dunbar @ Cardozo Field – 10:00 AM