CHEC bulletin for
Week of
May 18, 2020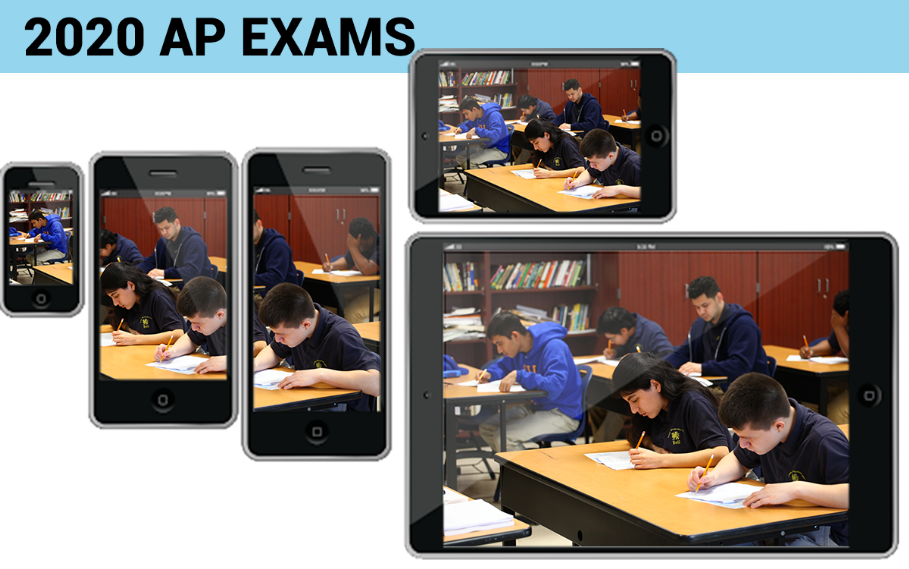 LET'S ROCK THE AP TESTS VIRTUALLY!!!
MARIA TUKEVA'S (MT) MESSAGE:
All Departments and SLC's send individual notifications of their meetings
12:00 PM - AP Chinese Language and Culture
4:00 PM: AP Environmental Science
12:00 PM – AP Music Theory
4:00 PM – AP Italian Language and Culture
4:00 PM – Japanese Language and Culture
Alt Team Meeting – 8:00 am
12:00 PM – AP German Language and Culture
2:00 PM – AP English Language and Composition
4:00 PM – AP Microeconomics
12:00 PM – AP French Language and Culture
2:00 PM – AP World History: Modern
4:00 PM – AP Macroeconomics
Parent-Teacher Conference Day – No School for Students
12:00 PM – AP Comparative Government and Politics
4:00 PM – AP Spanish Language and Culture
This week we will have our first Virtual Parent Teacher Conference Day. I am excited to see how we are able to leverage technology to continuously improve our communication with parents. This Parent Teacher Conference Day is an important one, as we fine tune our communication with parents, and find out how they and their children are doing. This is a critical moment to create a trusting and empathetic relationship with our students and their families. We have always said that parents are a child's first teacher, and now this is more true than ever. Parents are truly our partners now, and we need to build this partnership to sustain us through this new way of interacting.
We will be holding both individual and group conferencing options for parents. Every teacher, counselor, and other educator will set up individual conferences with parents, by inviting them to schedule a 15 minute conference on Calendly. All educators can set up their open meeting times in Calendly, and parents can sign up for individual conferences. You can download this free app at www.calendly.com, if you don't have it already
For these individual conferences, you will want to have some talking points, starting with an SEL opener, finding out how the family is doing, and followed by sharing one or two key points about the child's progress. Please share the grades in ASPEN, and be prepared to discuss the grading policy, if needed. We want to focus on a compassionate discussion with parents, and acknowledge the challenging times we are all facing.
Please see the following attachments from DCPS and Flamboyan which provide helpful pointers for Virtual Parent Teacher Conferences.
In addition to individual conferences with teachers and other educators, we will be holding whole group parent conferences for each grade level, at four different times. During these whole group conferences, parents will be able to hear from and speak with administrators, counselors, and other staff persons. The focus of the whole group sessions will be on updates for the end of the year, summer, and next year
The whole group conferences will be facilitated by grade level administrators, will last for about one hour, and will be held on Zoom at:
If you do not have individual parent conferences at that time, and wish to join the whole group sessions, you are more than welcome!
In addition, Third Advisory Report Cards are now available on ASPEN, and parents must access them on line. We have already sent information on how to do this, along with a video tutorial, however there may be some parents who have not been able to access the grades. Click here to see the video (It is in the process of being translated to Spanish). For Fourth Advisory grades, please share the ASPEN gradebook with parents, or the Summit dashboard, so you can share how the student is progressing. For counselors, please share the student's grade requests for next year.
This is a new time in education, and we have the opportunity to make these virtual parent conferences a powerful tool. There are three principles that should guide our conversations with parents on Friday:
Empathy




Partnership




Communication



Thank you Team! I look forward to an amazing Virtual Parent Teacher Conference Day!
---
Shout out to all CHEC team for continuing to do amazing work on line and reaching out to all of our students!

Kudos AGAIN to all AP Teachers, Mr. Hunter, Mr. Talarico, Ms. Ermis, Ms. Warren, Ms. Kamal, Mr. Cohen, Mr. Magee, Mr. Alvarado, Mr. Shoenthal, Mr. Connor, Ms. Lesniewicz, Mr. Onley, Ms. McCulloch, Mr. Schutt, Mr. Hengeller, Ms. Sanchez, Ms. Marchi, Ms. Tamdem, Mr. Chavez, Ms. Garcia Carmona, Ms. Fado, Ms. Cummings, Mr. Jones and Mr. Yeboah, for preparing our students for AP Exams!!

Shout out to Mr. Smith, Ms. Thweatt, Mr. Jones and Ms. Henry for holding Town Halls!!

Kudos to Pankaj, Ms. Nimer, Ms. Crivelli, and Ms. Carino for continuing to find a way to get the funds to our neediest families!

Shout out to the Dean Team and all who have participated in IG Live CHEC In!

Kudos to all members of the ALT team for their CONTINUED work on our needs assessment!
A CHEC MOMENT
- MS. BUCKMON'S COSMETOLOGY CLASS
We are now in the fourth week of the Fourth Advisory, which will last a total of 5 weeks. We are preparing this week to end the year strong with portfolio presentations next week, and we are working with all students to make sure they complete their assignments.

AP exams continue this week! Please support all of our students as they undertake their first virtual AP test. We will need to provide them with reminders and modeling, as well as to send notification to the parents on how they can support the exams
The Instructional Calendar is a living document that houses all the major curricular requirements, assessments, and schoolwide events. The Instructional Calendar has now been updated to reflect the most recent information.
Please view the Instructional Calendar here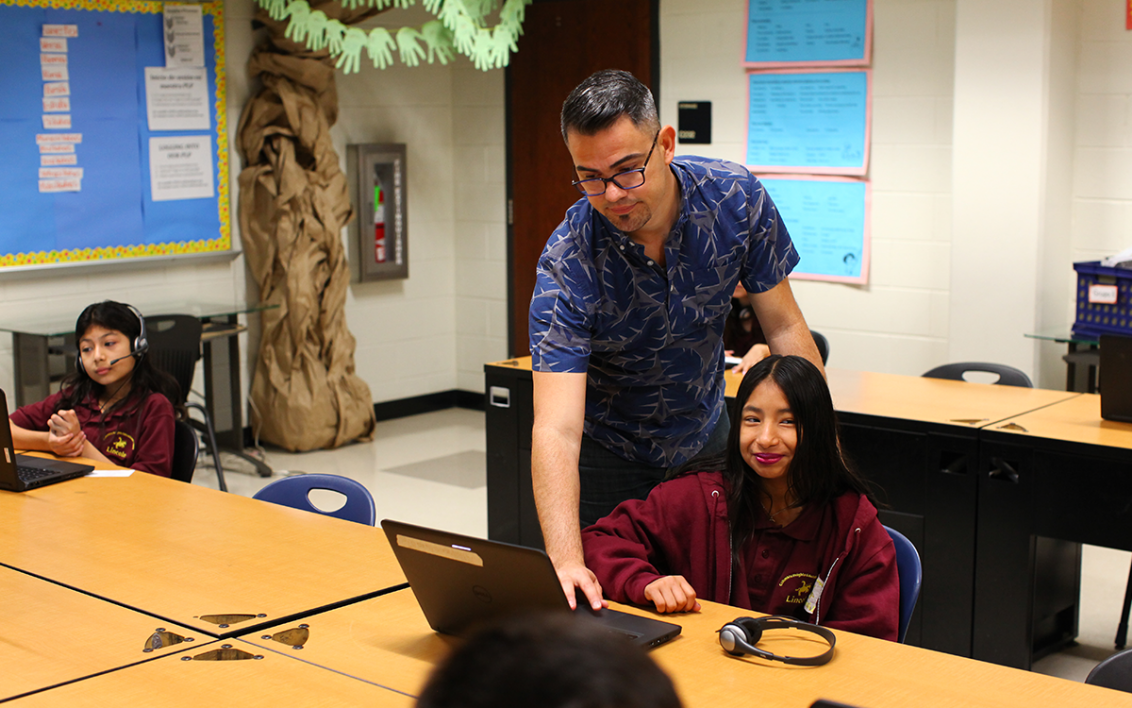 A CHEC MOMENT
- MR. AGUILAR'S ELL CLASS
UPDATES FROM:
FACULTY MEETING
I
ACADEMIC LEADERSHIP TEAM
I
COACH ALEXANDER DCIAA AWARD
I
PLANNING FOR REOPENING
I
PARENT TEACHER CONFERENCE DAY
I
YOGA WEDNESDAYS
I
ONLINE STAFF CIRCLES
I
STAFF CIRCLES
I
SCHOOL ENROLLMENT
I
TANIA MENDEZ
I
OFFICE DEPOT GIFT CARDS
I
GrantED FUNDING NEWS
I
DC ARTS AND HUMANITIES EDUCATION COLLABORATIVE
I
T
YLER MANNING - FINANCIAL CONSULTANT
I
PROFESSIONAL DEVELOPMENT LINK
I
LIBRARY UPDATE
I
OFFICE DEPOT GIVE BACK
I
NEWSELSA
This week's faculty meeting will be held on Tuesday, May 19, in order to provide more up to date information on key policy announcements coming from DCPS and the City. There will be a number of timeline and policy decisions issued this week, and this information will be provided. Other points of discussion on the agenda include Parent Teacher Conference Day Planning, and Fourth Advisory Student Progress. A detailed agenda will be provided.
---
The Academic Leadership Team (ALT) consists of all administrators, LEAP leads, Department Chairs, and any interested faculty or staff. Meetings are held twice a month. The ALT team designs and monitors the Comprehensive School Plan. All are welcome to attend, either for one meeting or for all.
The last ALT meeting was Wednesday, May 13 at 8:00 am. The team continued the process of completing the Needs Assessment for our Comprehensive School Plan, by moving into Breakout Groups on TEAMS. The agenda and minutes are posted on TEAMS. The next ALT team meeting will be Wednesday, May 20 at 8:00 am. Our agenda will include continuing work on the Needs Assessment for the Comprehensive School Plan.
---
COACH ALEXANDER SELECTED 2020 DCIAA ATHLETIC DIRECTOR OF THE YEAR
We are excited to share that Coach Desmond Alexander has been selected as the 2020 DCIAA Athletic Director of the Year! He will be honored at the DCIAA Senior Sports Banquet that will take place virtually during the week of May 18th. Coach A was selected for this award based on his "efforts in increasing athletic participation, making a significant impact on the lives of student-athletes and bringing a winning pedigree to CHEC." This is an enormous honor and we are very proud of Coach A! Please congratulate him for this amazing recognition.
---
We will have a follow up meeting to our Reopening Focus Group on Thursday, May 21st at 3:00 pm.
---
All are welcome – pet, spouses, partners, kids and parents!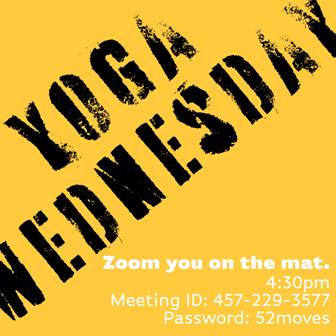 1. Join with audio and turn the volume up.
2. You are invited to turn your video on so that we can see you and connect as a community.
3. After class, you will be unmuted and have some time to say, "Hi" to your fellow yogis
Looking forward to practicing with you!
---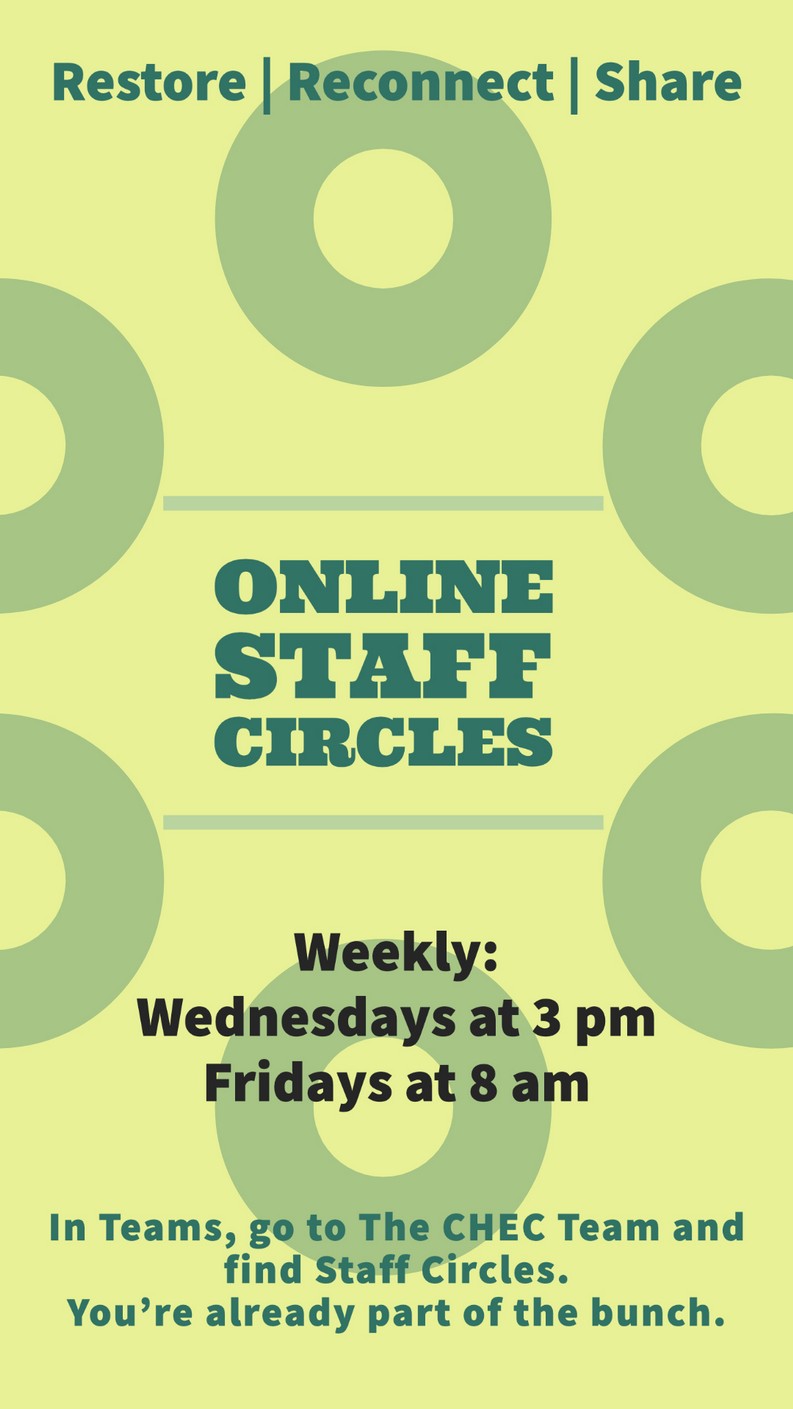 ---
As you may have heard, DCPS has begun the SY 2020 -21 Enrollment Process for all students. In the last many years, CHEC has always been one few DCPS schools that consistently met the Enrollment Goals. CHEC Enrollment Team has always relied upon the help of Teachers, Counselors, Social Workers, Librarians, Aides and Administrative Staff to help us achieve our Enrollment Goals. Enrollment is the main driving force behind School Budgets and Staffing.
Goal for SY 2020 – 21: We have to be fully enrolled by the time school opens (date is yet to be announced). Total projection for CHEC next year is 1520.
Timeline: We have to re-enroll all our current students by May 29, earlier if possible. All students by first day of school next SY.
Due to the current crisis, Enrollment process is going to look very different as safety of families, students and staff is the number one priority.
Enrollment is going to be online, via an online tool called Seamless Docs. DCPS has already sent parents have already been sent the information and we will keep messaging as well.
All students – current and new students have to enroll.
Parents can simply go on to Seamless Docs, create an account and upload documents. Documents can be uploaded as pictures, files, etc.
https://enrolldcps.dc.gov/
- is the link parents can access to go to the Enrollment App. They can select from the 6 language options.
Parents will need an email address to create an account.
T
here will be a dedicated phone number and email address for CHEC parents to contact regarding Enrollment. We are waiting to hear back from DCPS on this. For now, please contact Ms. Paige at
darnetta.paige@k12.dc.gov
In the next few weeks, we will be messaging to parents via Robocalls, KiNVO and emails about enrollment. As in the past, we will also announce incentives for Students, Teachers and Grade Levels in order to get to our Enrollment Goals.
I thank you for your support in advance. Please let Ms. Paige and I know if you have any questions.
---
CHEC SENIOR TANIA MENDEZ RECEIVES THE 2020 LATINO MEDICAL STUDENT ASSOCIATION (LMSA) FUTURO SCHOLARSHIP
Congratulations to Tania Mendez who receive the 2020 Latino Medical Student Association (LMSA) Futuro Scholar Award for the amount of $1,000. The President, Andrew Barra and Vice President, Juliana Rodriguez of the LMSA Howard University College of Medicine stated, "It was almost impossible to select just one award winner, as nearly every essay, told a powerful story of identity, hardship, and determination, but it is my pleasure to grant Tania Mendez the title of 2020 Futuro Scholar!
---
I hope everyone is well and safe! Please see the attached flyer regarding $50 gift cards from Office Depot for distance learning supplies. Please note that it must be used by May 29, 2020. The e-gift card will come from officedepotgiftcardsupport@cashstar.com. Only WTU and select CSO members will receive this (same people that received the $200 gift card at the start of the school year). If you do not receive your electronic gift card by May 1 to your DCPS e-mail, please contact the e-mail addresses contained within the flyer.
---
KATHLEEN RYAN RECEIVES GrantED FUNDING
We are happy to share that Kathleen Ryan has been awarded a grant of $80.51 for a Wacom Intuos Wireless Graphics Drawing Tablet $80.51.
GrantEd Foundation, Co-Founder
www.grantedfoundation.org
---
DC ARTS AND HUMANITIES EDUCATION COLLABORATIVE
We hope that you're doing well. In order to best support our school partners in these uncertain times, the DC Collaborative is excited to announce the launch of our online Distance Learning Resource Database. These resources encompass curricular guides, virtual field trips, and other educational activities to enhance students' at-home learning experiences. We hope that you're able to use the resources in your distance learning efforts.
Please feel free to share this resource with other educators and parents in your community. We know this is a challenging time on many fronts and we will support you and your students in any way that we can. Do let us know if you have any questions, feedback, or additional resources to share.
Manager of School Partnerships
DC Arts and Humanities Education Collaborative
Office Hours: Monday - Friday: 8AM - 4PM
#CollectiveImpact #CollaborativeEffect #ArtsAndHumanitiesForEveryStudent
Starting Monday, March 16th
DC Collaborative Daily ZoomChats
will take place daily at 11:00am
to provide arts and humanities education community updates and opportunity to chat with DC Collaborative staff in response to COVID-19:
https://zoom.us/j/8531648236
---
MESSAGE FROM TYLER MANNING - FINANCIAL CONSULTANT
Donors Choose is a great resource for all teachers. You can receive a mini grant to support a special project or initiative. Please see some of our recent Donors Choose grantees! You can reach out to them for support in obtaining your own grant!
I hope you are staying safe! I am sure you have a lot on your mind right now as a result of this COVID-19 chaos. I wanted to inform you that as a financial consultant with AXA Equitable, one of the approved providers of the supplemental retirement plans for DC, I am doing brief phone appointments with faculty and staff to help them get a better handle on how this market volatility affects their:
1. DC Pension
2. 403b supplemental retirement plan
3. 457b supplemental retirement plan
If you think you may benefit from this information, I have attached a PDF that provides insightful and contextual perspective to all this craziness. If there's another way I may be of assistance, please let me know!
Financial Consultant
3141 Fairview Park Drive, Suite #250
---
GREAT PROFESSIONAL DEVELOPMENT NEWSLETTER LINK
Here is a link for a monthly newsletter from OSSE about PD opportunities for a bunch of subjects/areas.
It has ELL, SpEd, SEL, H & PE, RTI, literacy, math and more.
---
First Book & Pizza Hut Grant
CHEC Lincoln Library was awarded a mini grant this week to purchase books and resources to comfort and support students as a result of COVID-19. Materials will be purchased for the school library and giveaways when we return to the building. If you have a First Book account, check your email to see if you also were chosen for the grant. Items may be used for classroom libraries, school libraries, distance learning support, etc.
25 Books Campaign
The physical library is closed but the digital collection remains available for you and students to access. As we continue with distance learning, students (and you!) can continue to log what they're reading through Beanstack on Clever or through the app. ELA teachers have received video tutorials and book recommendations to share to encourage the use of DC Public Library and Lincoln digital resources. If you would like these videos or information, send Ms. Falkenberg an email.
Please send any photos of you reading to Ms. Falkenberg to be promoted on social media - encourage students to read by modeling your reading (teachers and admin!). Your CHEC Librarians will share out more reading events and promotions such as read alouds, PBIS incentives, bilingual read alouds, and more. Graphics will be designed and shared for promotion on your social media. If you want to design your own, fantastic! You're encouraged to use the hashtags or tags #DCPSReads #CHECReads #DCPSSchoolLibraries #DCPSatHome @dcpublicschools
---
Sending peace and love your way as we navigate unfamiliar personal and educational territory. This is an unprecedented time. Taking this time to practice constant self-love and care is essential. Washingtonian Taraji P. Henson's, Boris Lawrence Henson Foundation, named after her father, is offering (5) COVID-19 Free Virtual Therapy sessions (please review eligibility).
I had the great pleasure of distributing sanitized text books to Ms. Lainez' amazing students...please see the attached Show and Tell video. Bell High School Library picture album coming soon!
As we get ready to re-introduce the 25 Books Campaign, just in time for the summer, be on the lookout for author talks and additional programming that will be located on the Bell Library website. Also, check out the website for updated resources and tabs!
Come ALL! The Bell Library Virtual Book Club kicks off Thursday, April 30th at 2 PM. Bring your favorite book and food.
Office Depot has a Give Back to Schools program that provides 5% credit from people's purchases to help schools buy supplies throughout the year. Below is more info and our school ID numbers that people can share at in-store or online check out. The site provides graphics to share online as well.
'Simply make a purchase of qualifying school supplies, provide your school ID at checkout and your school will receive 5% back in credits for FREE supplies!'
---
FREE ON LINE RESOURCES AND PD OPPORTUNITIES
Your teachers now have free access to our entire new product suite through the end of the 2019-2020 school year. That includes Newsela ELA, Newsela Social Studies, Newsela Science, and The Newsela Social-Emotional Learning Collection.
All teachers at your district will begin receiving getting started emails from Newsela within 7 days. Please get in touch with your Newsela representative or reply back to this email if you would like to pause emails from Newsela at this time.
High school students, like everyone else, are cooped up at home. So The New York Times came up with a smart plan to help those students kill time, stay informed and maybe drum up some more readers. Through a deal with Verizon, the Times will offer students and teachers in U.S. high schools free digital access to NYTimes.com. The deal is from now through July 6. (Here are the details to sign up.)
It's from the Poynter news media daily update.
As distance learning becomes the new norm for students across the country, a lot of families are playing an increased role in the day-to-day education of their child(ren).
The home-school connections added to the Ellevation Distance Learning activities allow educators to engage family members to share in the learning process.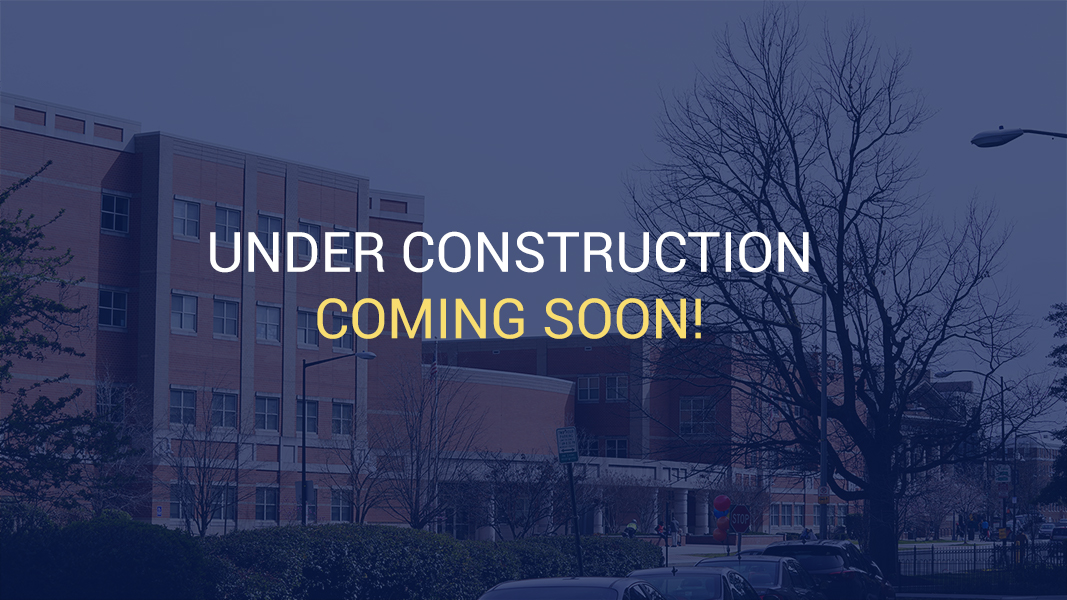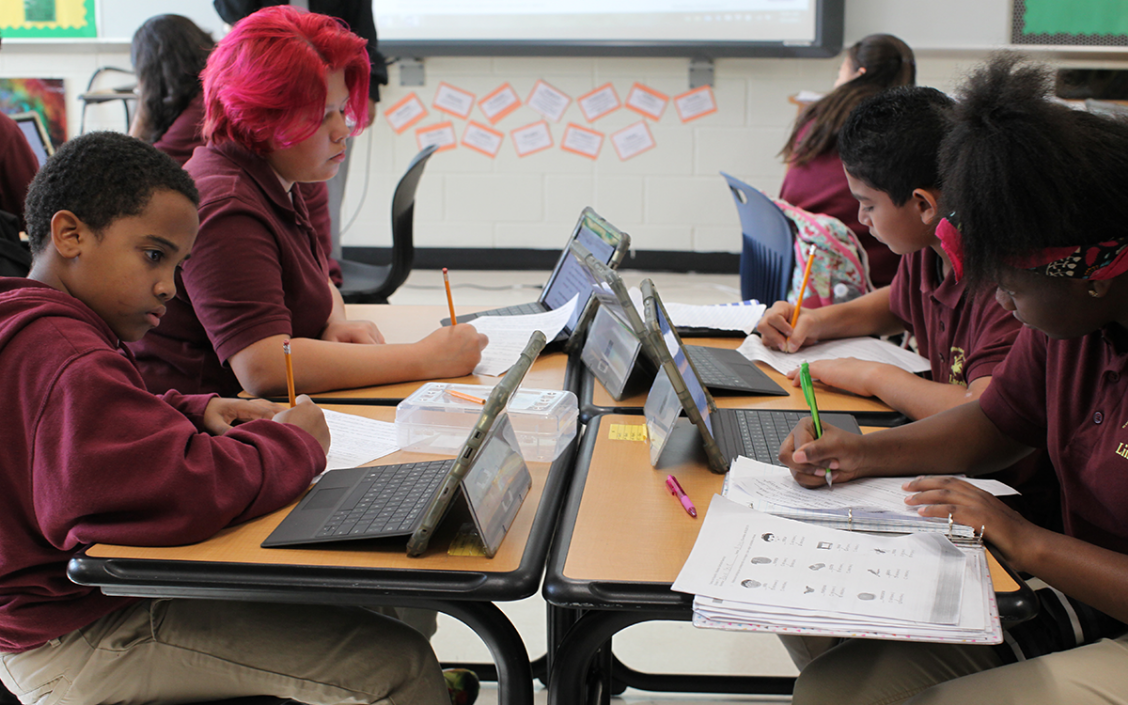 RESOURCE CORNER FOR EDUCATORS
VIRTUAL EDUCATION RESOURCES FROM FORMATIVE
I hope you and the educators at Columbia Heights EC are safe and well at this time! We know that your virtual classroom environments are essential to the future success of your students, so we have some new resources to share with you. Please pass these along to your team:
---
I hope all is well with you and your family. Attached are the infographics for next week's extracurricular activities.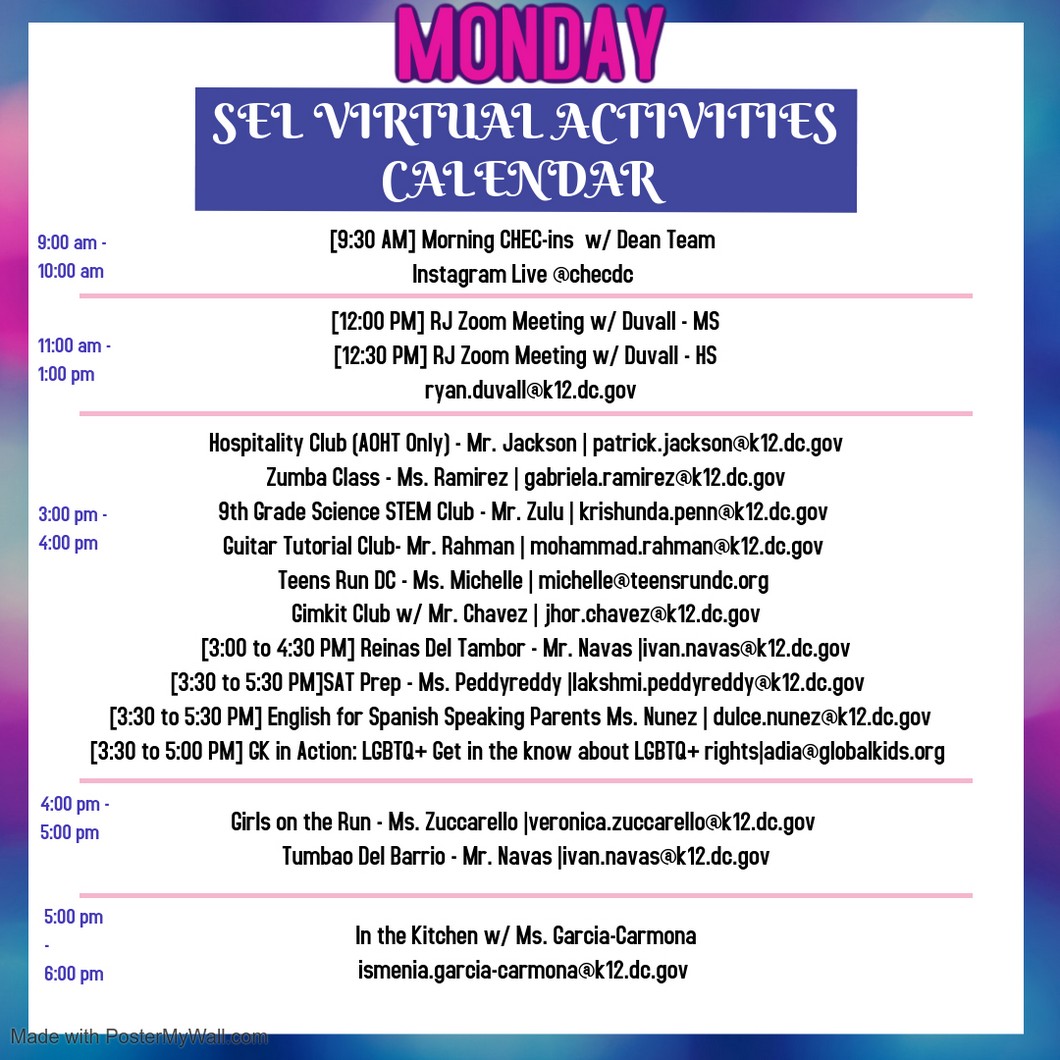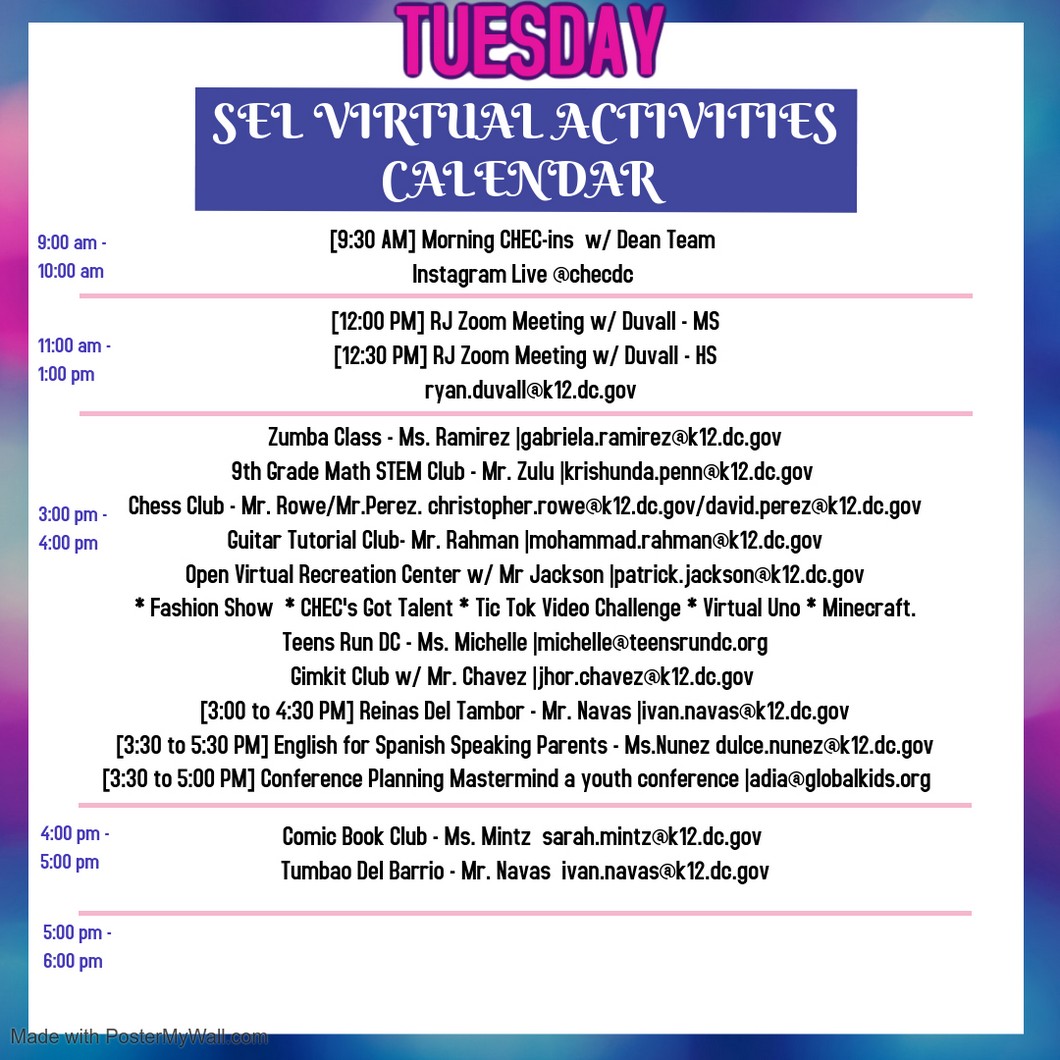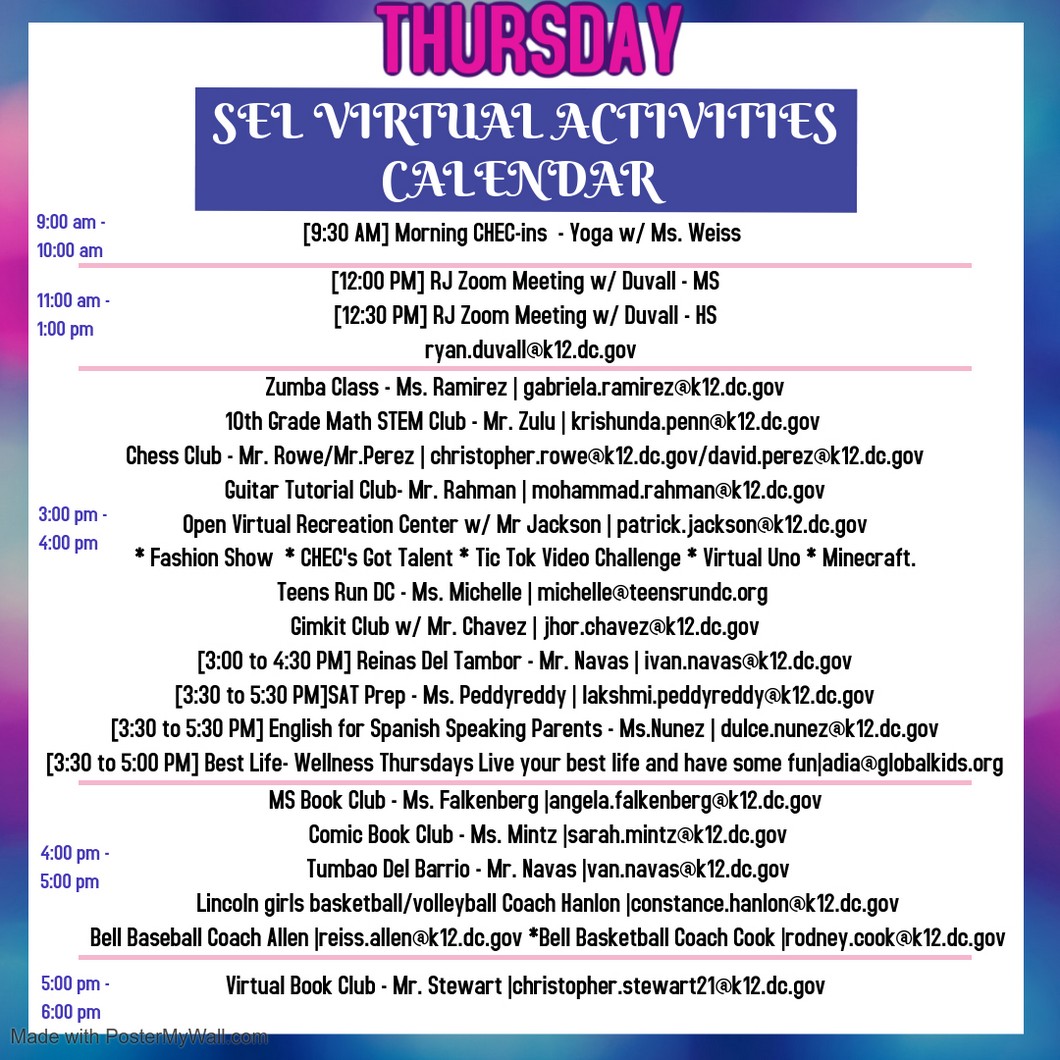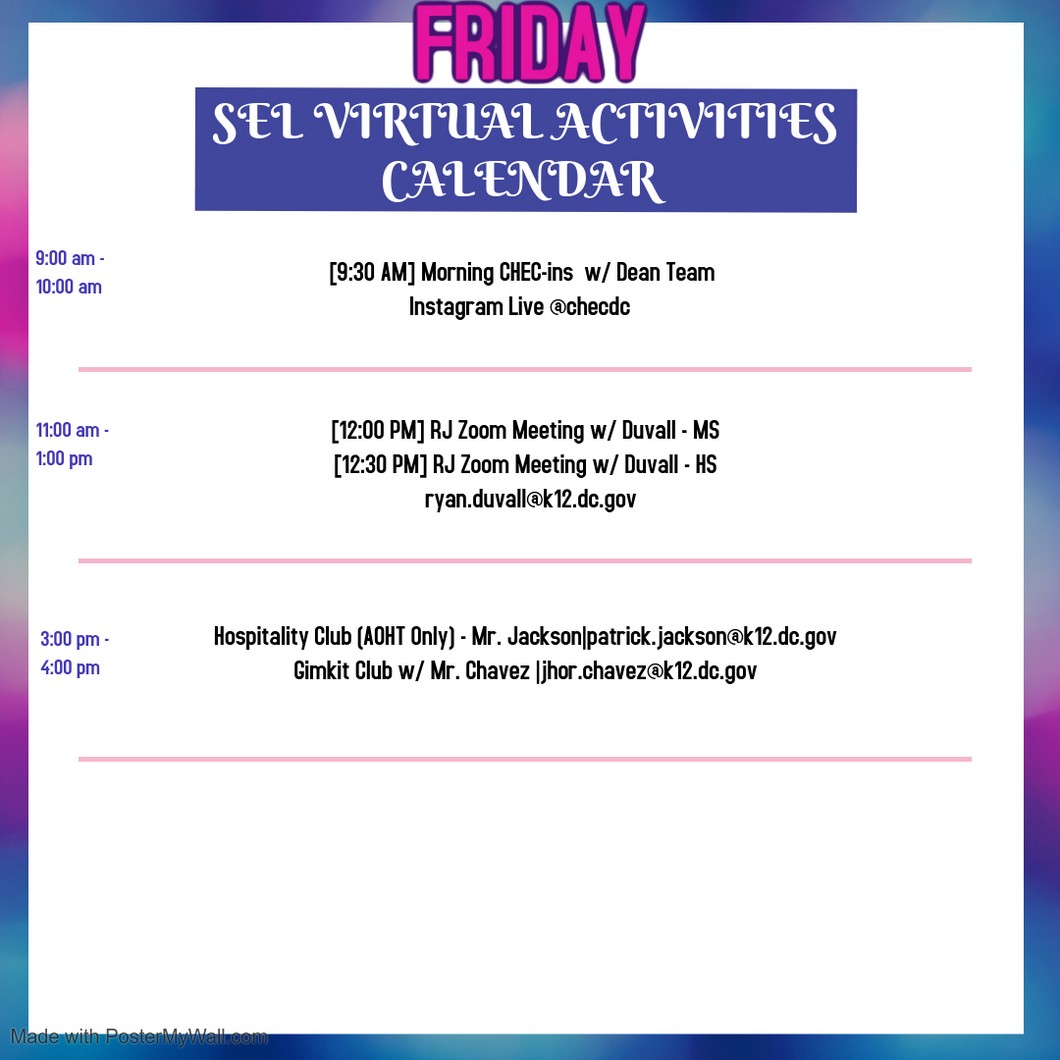 ---
Please find the CHEC Counselor's Weekly news at this link (English), and this link
Spanish.
Hi CHEC Family! The Culture team will continue to highlight Perseverance this week. Perseverance is the hard work we do after we get tired of doing the hard work we have already done. We want to remind the students and staff that their hard work during this difficult time had not gone unnoticed. Walter Elliot stated "Perseverance is not a long race; it is many short races one after the other." Lets continue to celebrate our wins along the way! We will continue to build self- confidence, persist with perseverance, and support the students and staff
We are still actively hosting RJ circles each day between 12p and 1p w/ the culture team for both MS and HS students. We are also offering Staff Support Circles on Wednesdays at @3pm and Fridays @ 8am on TEAMS. We are pushing to have 100% of students, and staff members receive SEL resources to enhance relationships, build community as well as support their emotional health. Please join us as we offer our support to staff during this challenging time and continue to encourage our students to participate in our RJ check-ins. As Griffins and Knights, we stand together! Check out the article in this link: The Sometimes Hilarious Struggle Of Working From Home With Kids.
Last but not least, follow us on IG
checdc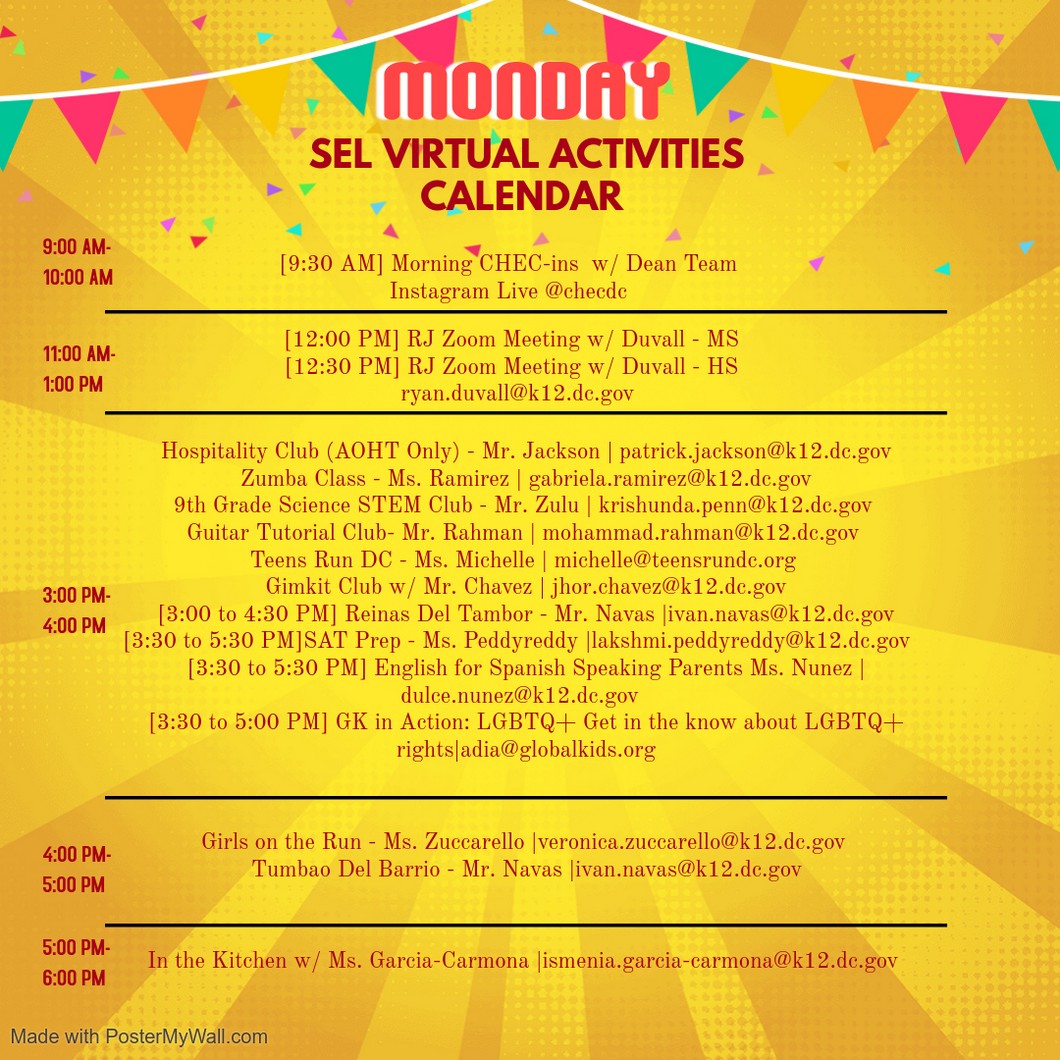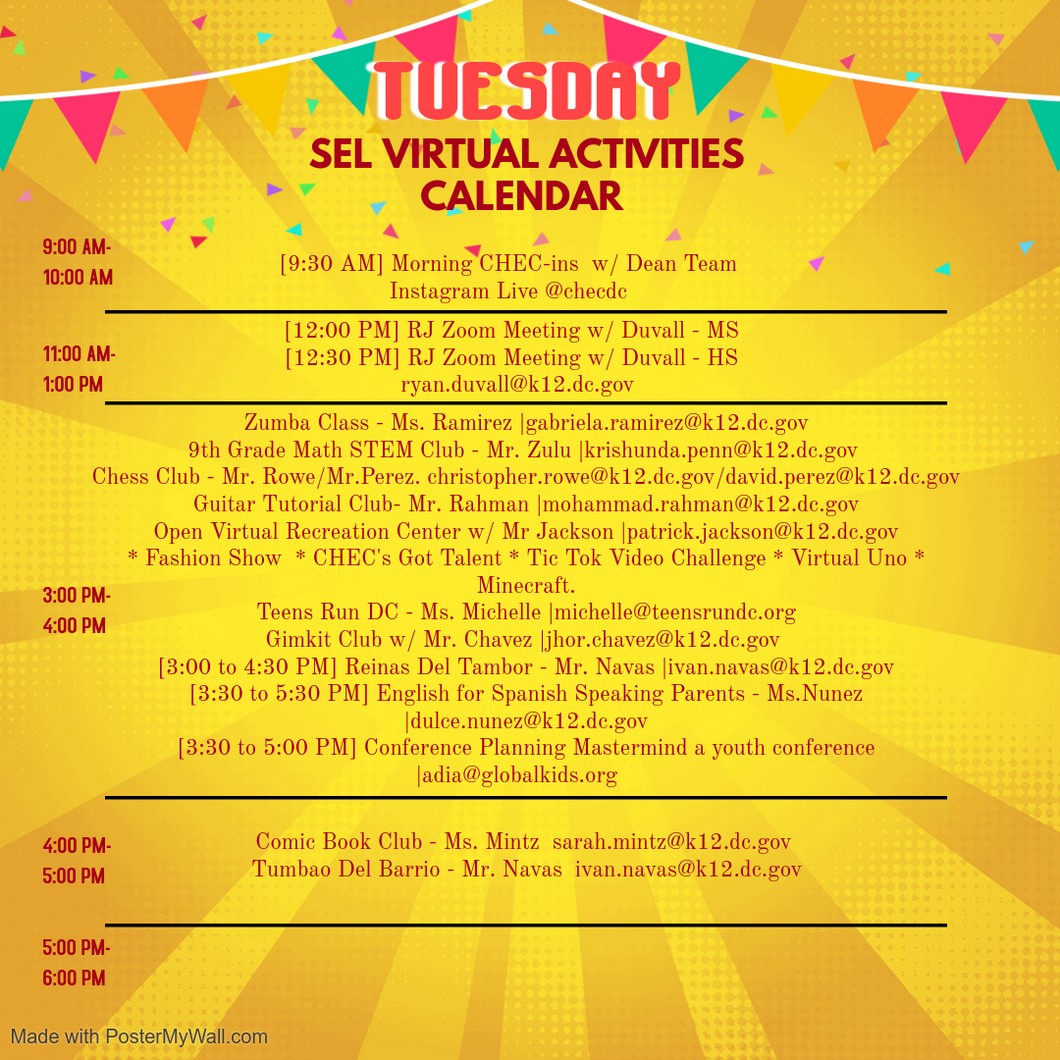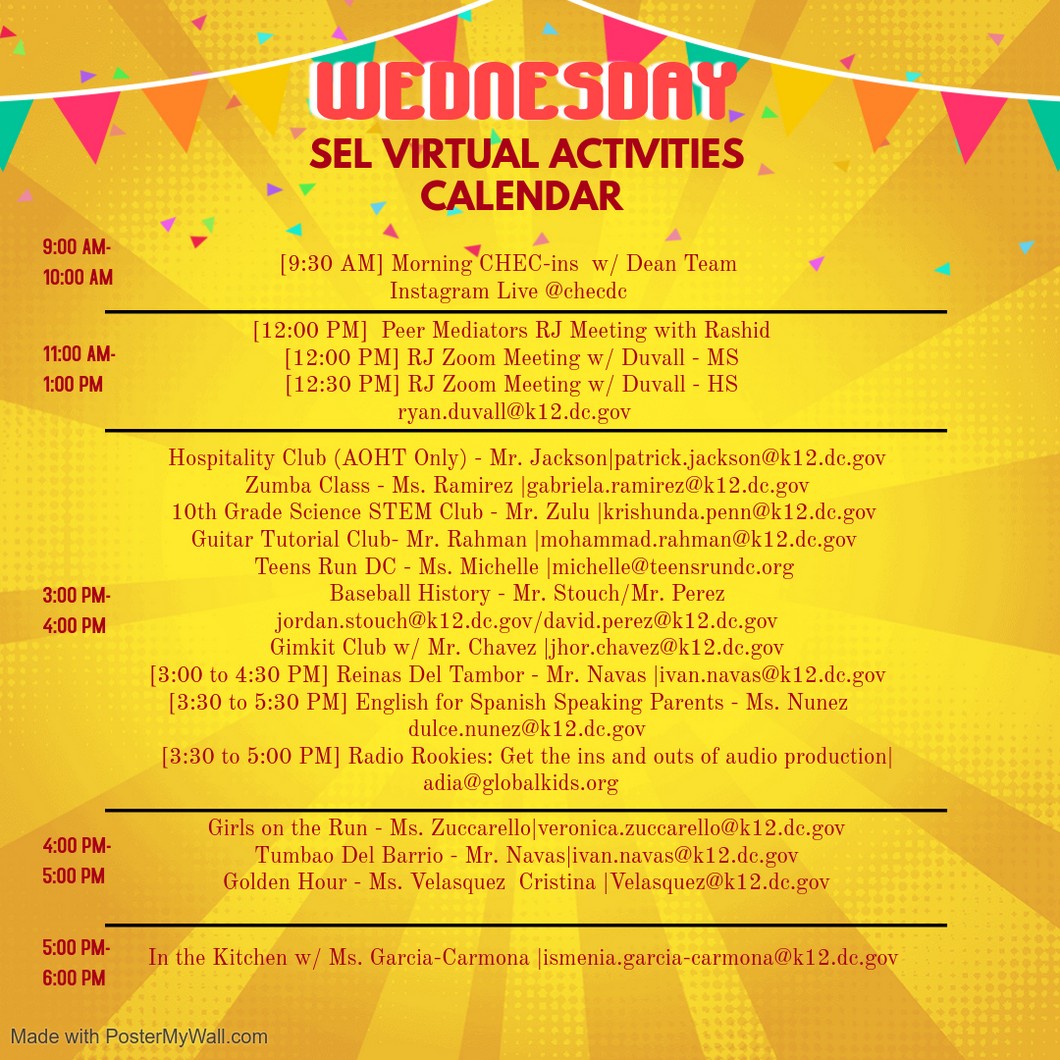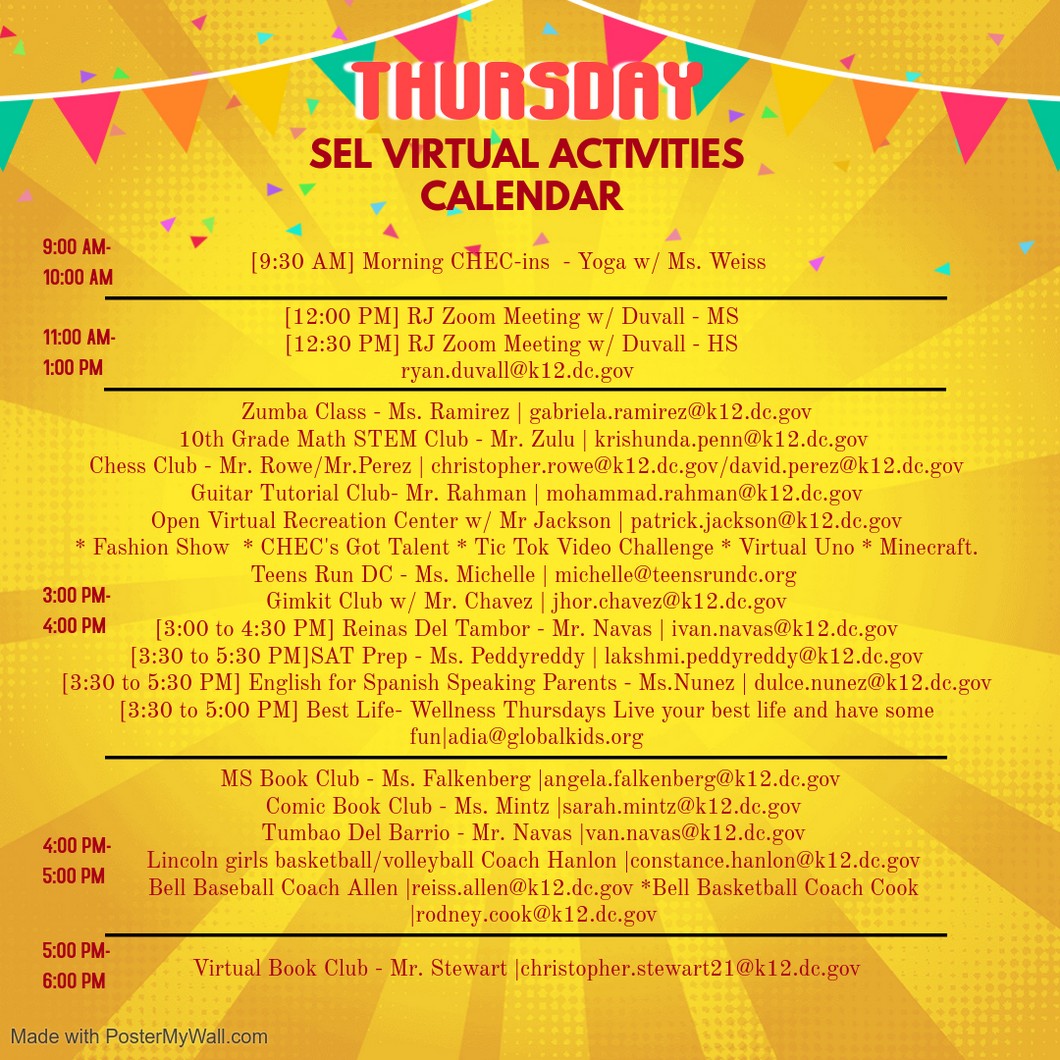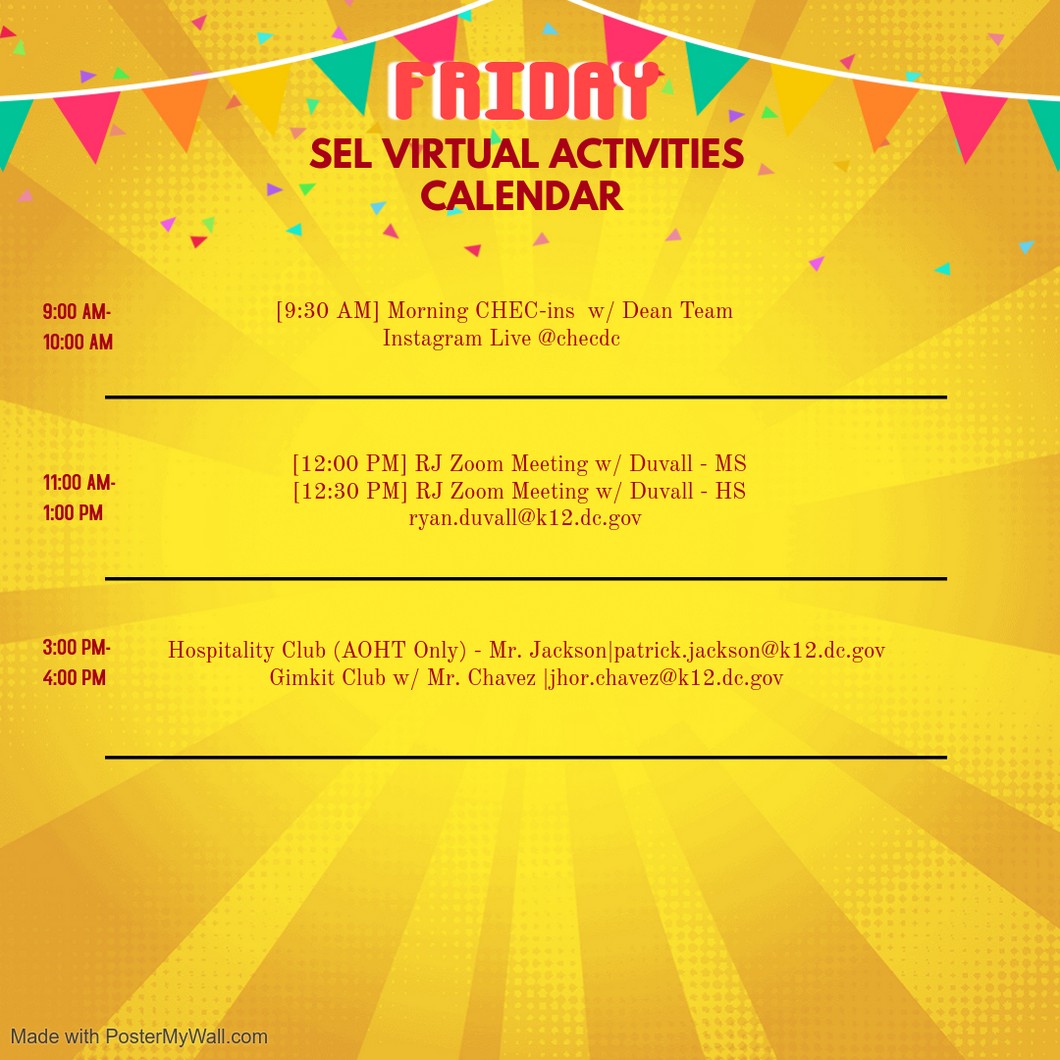 Even though sports have officially ended for the 2019 - 2020 school year, the work behind the scenes in preparation for the next season hasn't ceased. In celebration of all the work that our coaches and student athletes do, we will honor a coach or student athlete every week. in our bulletin moving forward.
This week we honor one of our senior student athletes, Jessica Valencia.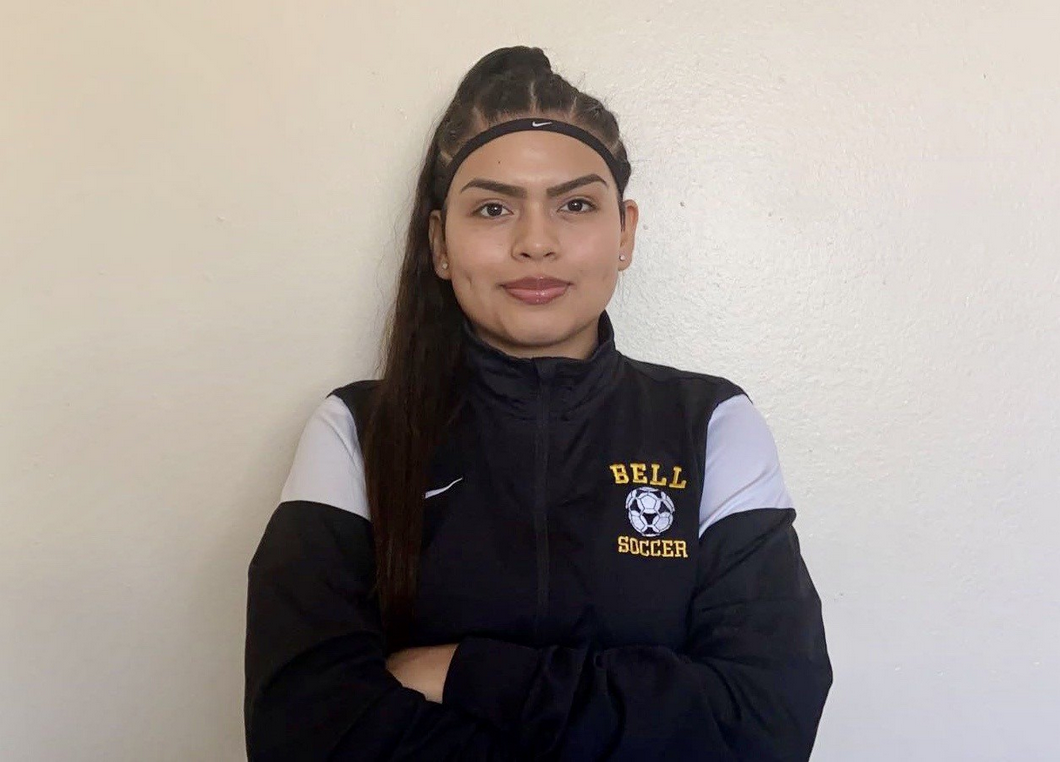 Jessica Valencia came to the United States in 2015 from El Salvador, where she joined the CHEC family, attending Lincoln Middle school. Life at CHEC initially was very difficult for Jessica as she struggled academically due to her limited English proficiency. But Jessica was able to preserve with the help of friends and teachers. Per Jessica words, "Since I didn't know the language I felt alone and unmotivated but thanks to Mr. Galvan that at that time he was teaching English as a second language I was able to learn English faster than what I thought!" By the time, Jessica reached high school, her attitude towards school changed and she became a much better student as she got involved in several extracurricular activities. Jessica began to excel academically, earning honor roll and student of the week several times and currently has a 3.81 cumulative GPA. Jessica has not only excelled in the classroom, but she has excelled on the field of play. Her sports career started with soccer, where she started for four years., but it did not end there. Jessica has also bowled, golfed, ran cross country, and has been one of our best softball players for the past three years. According to Jessica, playing sports allowed her to do more than just have fun, it allowed her to feel as she was a part of a family. Jessica stated, "being a part of a team is like binge part of a family because everyone is looking for one goal and everyone support each other!" As a result of her stellar academic performance and plethora of extracurricular activity, Jessica has received the DCSAA scholarship for being one of the most outstanding senior athletes in the city. She also has been awarded the DC CAP STEM scholarship. Jessica will use both of these scholarships while she attends Marymount University in the fall. Jessica, your CHEC family salutes you! We can't wait to see all the wonderful things you will accomplish!
If you are interested in joining the CHEC athletic department, as a student-athlete, coach, and/or supporter, please contact athletic director, Desmond Alexander at
desmond.alexander@k12.dc.gov!