CHEC bulletin for
Week of
May 11, 2020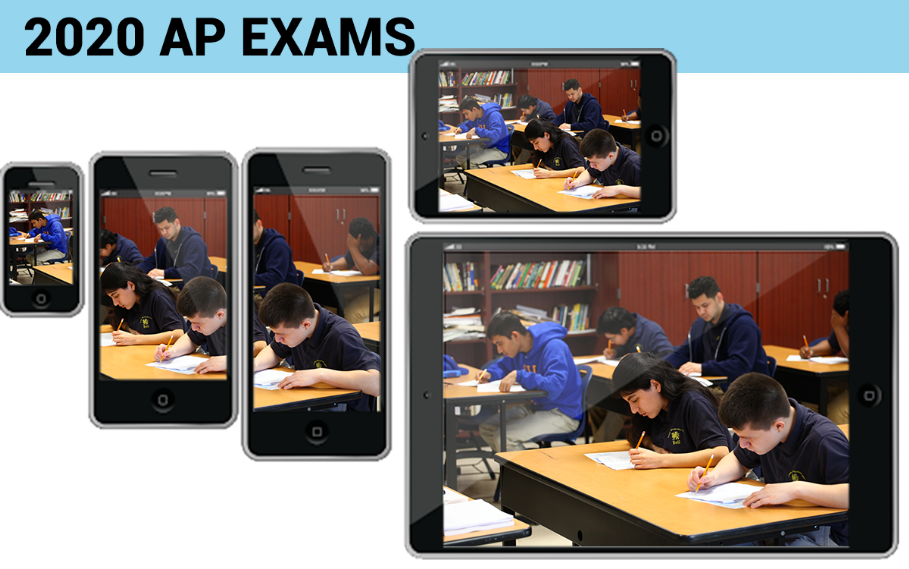 LET'S ROCK THE AP TESTS VIRTUALLY!!!
MARIA TUKEVA'S (MT) MESSAGE:
All Departments and SLC's send individual notifications of their meetings
12:00 PM - AP Physics C: Mechanics
2:00 PM: AP Physics C: Electricity & Magnetism
4:00 PM: AP US Gov't & Politics
TERM 3 REPORT CARDS MAILED HOME
2:00 PM – AP Calculus AB/BC
4:00 PM – AP Human Geography
12:00 PM – AP Physics 2
(Algebra Based)
2:00 PM – AP English Literature & Composition
4:00 PM – AP European History
12:00 PM – AP Spanish Literature & Culture
4:00 PM – AP Physics I (Algebra Based
4:00 PM - AP Spanish Language
12:00 PM – AP Art History
4:00 PM - AP Spanish Language
HAPPY TEACHER APPRECIATION WEEK TO ALL OF OUR FANTASTIC CHEC TEACHERS!
As we progress through this new experience of virtual learning, we find that we are able to do many things virtually that we never imagined necessary or possible. This is a testament to our resilience and ingenuity. The same holds true for our students – they are rising to every occasion and challenge. This week, over 600 of our students will take the first ever nationally administered virtual AP exams. Students taking the exams are in grades 8 ,9,10, 11, and 12, and the exams being administered are in all disciplines. 21 of our CHEC teachers have been engaged in preparing students for a totally different exam format, in just 8 weeks.
In spite of the challenges our students are facing, it is still important for them to engage in this opportunity. The exam is shorter, and students can use their notes and books to support them during the exam. If they score 3 or above, they will still receive college credit. If they don't, they will still have experienced and practiced for college and career level rigor.
On-line exams already exist in many colleges and are required for many careers. In order to be able to enter careers that provide professional wages and working conditions, our students will eventually need to perform on these kinds of exams. We have seen during this national crisis the inequities that face workers who are in jobs that don't have protections and health care. We have seen how historic inequities have resulted in a disproportionate toll on the African American and Latino communities in our country.
The reason that we place such a focus on rigor in our mission, is because rigor provides students with an education that ensures they are "prepared to succeed in college and careers." The careers we strive for in our mission statement, are the careers and workplaces that protect those working from being exposed to undue hazards and dangers.
Our mission also calls for a "focus on socio-emotional learning as a key part of our program for students and staff." With this in mind, we want to encourage our students, with compassion and caring, to show their resilience and perseverance, as they take on this virtual AP challenge. There will certainly be some students who are facing severe obstacles right not, who may not want to, or need to take this on, and this is completely understandable. However, for many students, this is a rich opportunity to take one step closer to college and careers.
This week and next, we salute our AP Teachers and Students, for their pride, poise and perseverance. Please encourage them and support them. We are Griffins and Knights, and we can do this!
---
Shout out to Ms. Strickland, Ms. Avila, Mr. Smith, Mr. Lewis, Mr. Jones and Ms. Ameyaw, for organizing the CHEC Teacher Appreciation Parade on Friday and Saturday!!!

Kudos to all AP Teachers, Mr. Hunter, Mr. Talarico, Ms. Ermis, Ms. Warren, Ms. Kamal, Mr. Cohen, Mr. Magee, Mr. Alvarado, Mr. Shoenthal, Mr. Connor, Ms. Lesniewicz, Mr. Onley, Ms. McCulloch, Mr. Schutt, Mr. Hengeller, Ms. Sanchez, Ms. Marchi, Ms. Tamdem, Mr. Chavez, Ms. Garcia Carmona, Ms. Fado, Ms. Cummings, Mr. Jones and Mr. Yeboah, for preparing our students for AP Exams!!

Shout out to Ms. Avila, Ms. Ferguson, Ms. Alvarado and Ms. Strickland for facilitating our Reopen DC Focus Group on Friday! Kudos to all who attended!!

Shout out to Mr. Lewis for holding a 7th and 8th Grade Town Hall!!

Kudos to Pankaj, Ms. Nimer, Ms. Crivelli, and Ms. Carino for continuing to find a way to get the funds to our neediest families!

Shout out to the Dean Team and all who have participated in IG Live CHEC In!

Kudos to all members of the ALT team for their work on our needs assessment!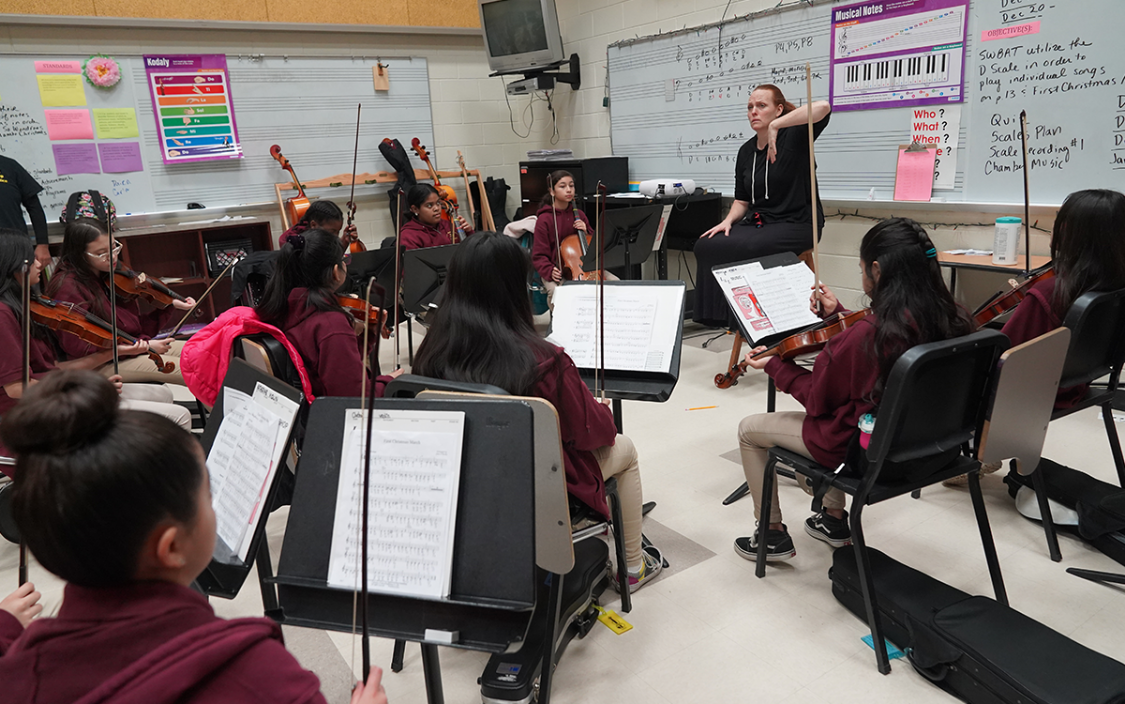 A CHEC MOMENT
- MS. BARNETT'S MUSIC CLASS
We are now in the second week of the Fourth Advisory, which will last a total of 5 weeks. All departments are planning backwards from the end of the year, with one GRASPS, and portfolio presentations as a reflection on learning. The first GRASPS should be well under way. Please refer to the 4th Advisory grading guidance as you design the assignments for this advisory.
AP exams start this week!– please support all of our students as they undertake their first virtual AP test. We will need to provide them with reminders and modeling, as well as to send notification to the parents on how they can support the exams
The Instructional Calendar is a living document that houses all the major curricular requirements, assessments, and schoolwide events. The Instructional Calendar has now been updated to reflect the most recent information.
Please view the Instructional Calendar here
A CHEC MOMENT
- MR. STEWART CHECKS IN ON CHEC SENIOR BAMLAK BEHIRU
UPDATES FROM:
FACULTY MEETING
I
ACADEMIC LEADERSHIP TEAM
I
PLANNING FOR REOPENING
I
PARENT TEACHER CONFERENCE DAY
I
YOGA WEDNESDAYS
I
ONLINE STAFF CIRCLES
I
CHEC CHALLENGE
I
STAFF CIRCLES
SCHOOL ENROLLMENT
I
TANIA MENDEZ
I
OFFICE DEPOT GIFT CARDS
I
GrantED FUNDING NEWS
I
DC ARTS AND HUMANITIES EDUCATION COLLABORATIVE
I
T
YLER MANNING - FINANCIAL CONSULTANT
I
PROFESSIONAL DEVELOPMENT LINK
I
LIBRARY UPDATE
I
OFFICE DEPOT GIVE BACK
I
NEWSELSA
This week's faculty meeting is being moved to Friday, May 15, at 2:30 pm, in order to provide more up to date information on key policy announcements coming from DCPS and the City. There will be a number of timeline and policy decisions issued on May 14, so in order to make the best use of time, we will have our faculty meeting following the issuance of the decisions and timelines. Please excuse the inconvenience.
---
The Academic Leadership Team (ALT) consists of all administrators, LEAP leads, Department Chairs, and any interested faculty or staff. Meetings are held twice a month. The ALT team designs and monitors the Comprehensive School Plan. All are welcome to attend, either for one meeting or for all.
The last ALT meeting was Wednesday, April 22 at 8:00 am. The team continued the process of completing the Needs Assessment for our Comprehensive School Plan, by moving into Breakout Groups on TEAMS. The agenda and minutes are posted on TEAMS. The next ALT team meeting will be Wednesday, May 6 at 8:00 am. Our agenda will include continuing work on the Needs Assessment for the Comprehensive School Plan.
---
There is an Education Committee of the Reopen DC Committee, and they are interested in ideas on how to reopen schools. We will hold a teacher focus group to capture ideas and thoughts that can be sent to the committee. Please stay tuned for date and time of the focus group.
---
PLANNING FOR PARENT TEACHER CONFERENCE DAY MAY 22
On May 22, we will have our first Parent Teacher Conference Day of Learning at Home. We will hold a focus group this week to discuss ideas of how to design the experience to maximize parent engagement. The Focus Group will be on Friday, May 8 at 3:00 pm. A TEAMS Invitation will be sent.
---
All are welcome – pet, spouses, partners, kids and parents!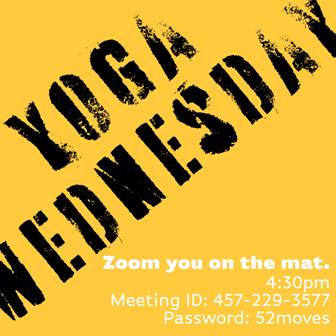 1. Join with audio and turn the volume up.
2. You are invited to turn your video on so that we can see you and connect as a community.
3. After class, you will be unmuted and have some time to say, "Hi" to your fellow yogis
Looking forward to practicing with you!
---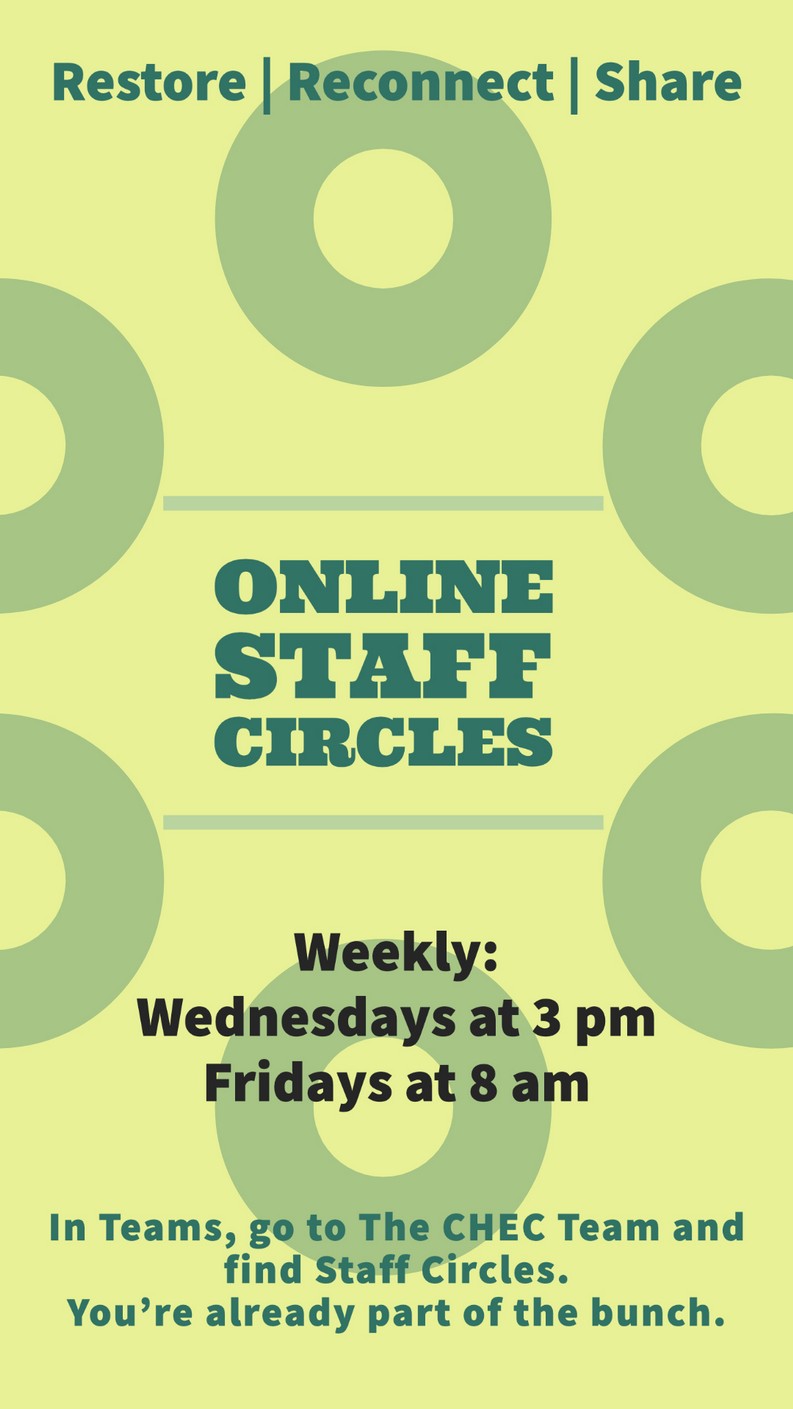 ---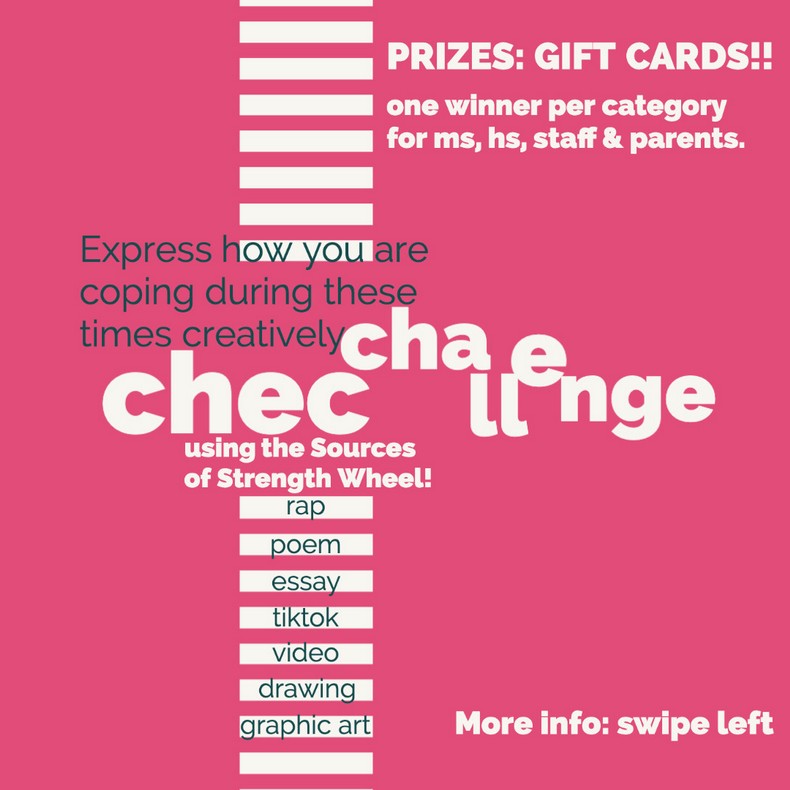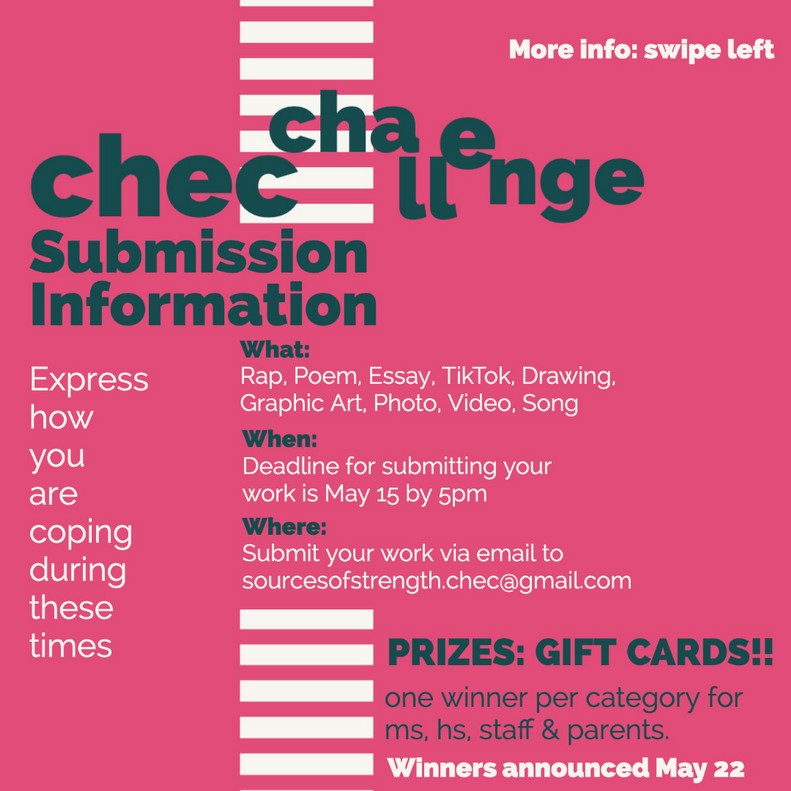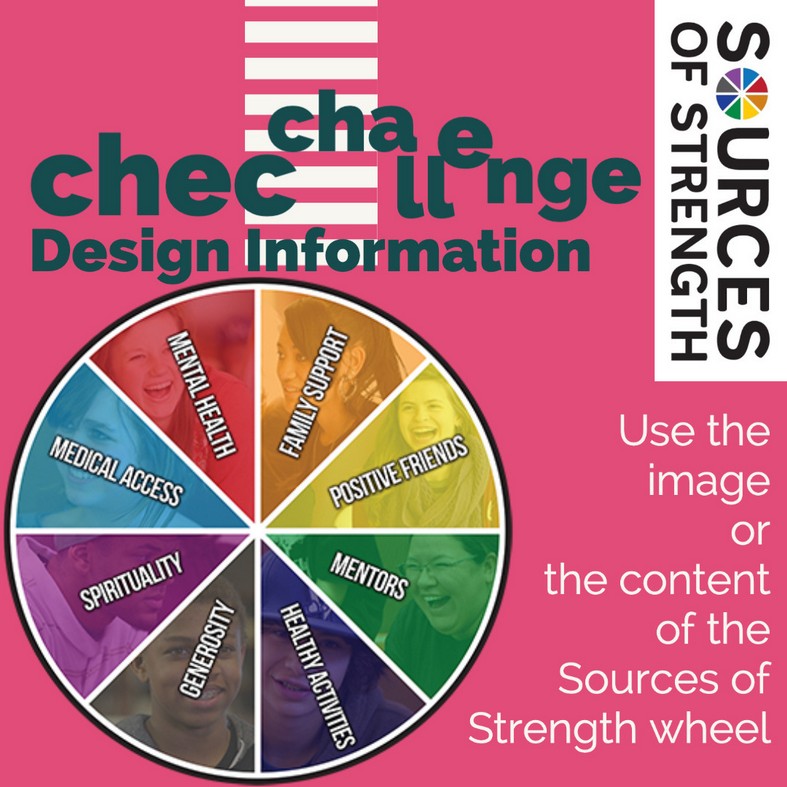 ---
As you may have heard, DCPS has begun the SY 2020 -21 Enrollment Process for all students. In the last many years, CHEC has always been one few DCPS schools that consistently met the Enrollment Goals. CHEC Enrollment Team has always relied upon the help of Teachers, Counselors, Social Workers, Librarians, Aides and Administrative Staff to help us achieve our Enrollment Goals. Enrollment is the main driving force behind School Budgets and Staffing.
Goal for SY 2020 – 21: We have to be fully enrolled by the time school opens (date is yet to be announced). Total projection for CHEC next year is 1520.
Timeline: We have to re-enroll all our current students by May 29, earlier if possible. All students by first day of school next SY.
Due to the current crisis, Enrollment process is going to look very different as safety of families, students and staff is the number one priority.
Enrollment is going to be online, via an online tool called Seamless Docs. DCPS has already sent parents have already been sent the information and we will keep messaging as well.
All students – current and new students have to enroll.
Parents can simply go on to Seamless Docs, create an account and upload documents. Documents can be uploaded as pictures, files, etc.
https://enrolldcps.dc.gov/
- is the link parents can access to go to the Enrollment App. They can select from the 6 language options.
Parents will need an email address to create an account.
T
here will be a dedicated phone number and email address for CHEC parents to contact regarding Enrollment. We are waiting to hear back from DCPS on this. For now, please contact Ms. Paige at
darnetta.paige@k12.dc.gov
In the next few weeks, we will be messaging to parents via Robocalls, KiNVO and emails about enrollment. As in the past, we will also announce incentives for Students, Teachers and Grade Levels in order to get to our Enrollment Goals.
I thank you for your support in advance. Please let Ms. Paige and I know if you have any questions.
---
CHEC SENIOR TANIA MENDEZ RECEIVES THE 2020 LATINO MEDICAL STUDENT ASSOCIATION (LMSA) FUTURO SCHOLARSHIP
Congratulations to Tania Mendez who receive the 2020 Latino Medical Student Association (LMSA) Futuro Scholar Award for the amount of $1,000. The President, Andrew Barra and Vice President, Juliana Rodriguez of the LMSA Howard University College of Medicine stated, "It was almost impossible to select just one award winner, as nearly every essay, told a powerful story of identity, hardship, and determination, but it is my pleasure to grant Tania Mendez the title of 2020 Futuro Scholar!
---
I hope everyone is well and safe! Please see the attached flyer regarding $50 gift cards from Office Depot for distance learning supplies. Please note that it must be used by May 29, 2020. The e-gift card will come from officedepotgiftcardsupport@cashstar.com. Only WTU and select CSO members will receive this (same people that received the $200 gift card at the start of the school year). If you do not receive your electronic gift card by May 1 to your DCPS e-mail, please contact the e-mail addresses contained within the flyer.
---
KATHLEEN RYAN RECEIVES GrantED FUNDING
We are happy to share that Kathleen Ryan has been awarded a grant of $80.51 for a Wacom Intuos Wireless Graphics Drawing Tablet $80.51.
GrantEd Foundation, Co-Founder
www.grantedfoundation.org
---
DC ARTS AND HUMANITIES EDUCATION COLLABORATIVE
We hope that you're doing well. In order to best support our school partners in these uncertain times, the DC Collaborative is excited to announce the launch of our online Distance Learning Resource Database. These resources encompass curricular guides, virtual field trips, and other educational activities to enhance students' at-home learning experiences. We hope that you're able to use the resources in your distance learning efforts.
Please feel free to share this resource with other educators and parents in your community. We know this is a challenging time on many fronts and we will support you and your students in any way that we can. Do let us know if you have any questions, feedback, or additional resources to share.
Manager of School Partnerships
DC Arts and Humanities Education Collaborative
Office Hours: Monday - Friday: 8AM - 4PM
#CollectiveImpact #CollaborativeEffect #ArtsAndHumanitiesForEveryStudent
Starting Monday, March 16th
DC Collaborative Daily ZoomChats
will take place daily at 11:00am
to provide arts and humanities education community updates and opportunity to chat with DC Collaborative staff in response to COVID-19:
https://zoom.us/j/8531648236
---
MESSAGE FROM TYLER MANNING - FINANCIAL CONSULTANT
Donors Choose is a great resource for all teachers. You can receive a mini grant to support a special project or initiative. Please see some of our recent Donors Choose grantees! You can reach out to them for support in obtaining your own grant!
I hope you are staying safe! I am sure you have a lot on your mind right now as a result of this COVID-19 chaos. I wanted to inform you that as a financial consultant with AXA Equitable, one of the approved providers of the supplemental retirement plans for DC, I am doing brief phone appointments with faculty and staff to help them get a better handle on how this market volatility affects their:
1. DC Pension
2. 403b supplemental retirement plan
3. 457b supplemental retirement plan
If you think you may benefit from this information, I have attached a PDF that provides insightful and contextual perspective to all this craziness. If there's another way I may be of assistance, please let me know!
Financial Consultant
3141 Fairview Park Drive, Suite #250
---
GREAT PROFESSIONAL DEVELOPMENT NEWSLETTER LINK
Here is a link for a monthly newsletter from OSSE about PD opportunities for a bunch of subjects/areas.
It has ELL, SpEd, SEL, H & PE, RTI, literacy, math and more.
---
First Book & Pizza Hut Grant
CHEC Lincoln Library was awarded a mini grant this week to purchase books and resources to comfort and support students as a result of COVID-19. Materials will be purchased for the school library and giveaways when we return to the building. If you have a First Book account, check your email to see if you also were chosen for the grant. Items may be used for classroom libraries, school libraries, distance learning support, etc.
25 Books Campaign
The physical library is closed but the digital collection remains available for you and students to access. As we continue with distance learning, students (and you!) can continue to log what they're reading through Beanstack on Clever or through the app. ELA teachers have received video tutorials and book recommendations to share to encourage the use of DC Public Library and Lincoln digital resources. If you would like these videos or information, send Ms. Falkenberg an email.
Please send any photos of you reading to Ms. Falkenberg to be promoted on social media - encourage students to read by modeling your reading (teachers and admin!). Your CHEC Librarians will share out more reading events and promotions such as read alouds, PBIS incentives, bilingual read alouds, and more. Graphics will be designed and shared for promotion on your social media. If you want to design your own, fantastic! You're encouraged to use the hashtags or tags #DCPSReads #CHECReads #DCPSSchoolLibraries #DCPSatHome @dcpublicschools
---
Sending peace and love your way as we navigate unfamiliar personal and educational territory. This is an unprecedented time. Taking this time to practice constant self-love and care is essential. Washingtonian Taraji P. Henson's, Boris Lawrence Henson Foundation, named after her father, is offering (5) COVID-19 Free Virtual Therapy sessions (please review eligibility).
I had the great pleasure of distributing sanitized text books to Ms. Lainez' amazing students...please see the attached Show and Tell video. Bell High School Library picture album coming soon!
As we get ready to re-introduce the 25 Books Campaign, just in time for the summer, be on the lookout for author talks and additional programming that will be located on the Bell Library website. Also, check out the website for updated resources and tabs!
Come ALL! The Bell Library Virtual Book Club kicks off Thursday, April 30th at 2 PM. Bring your favorite book and food...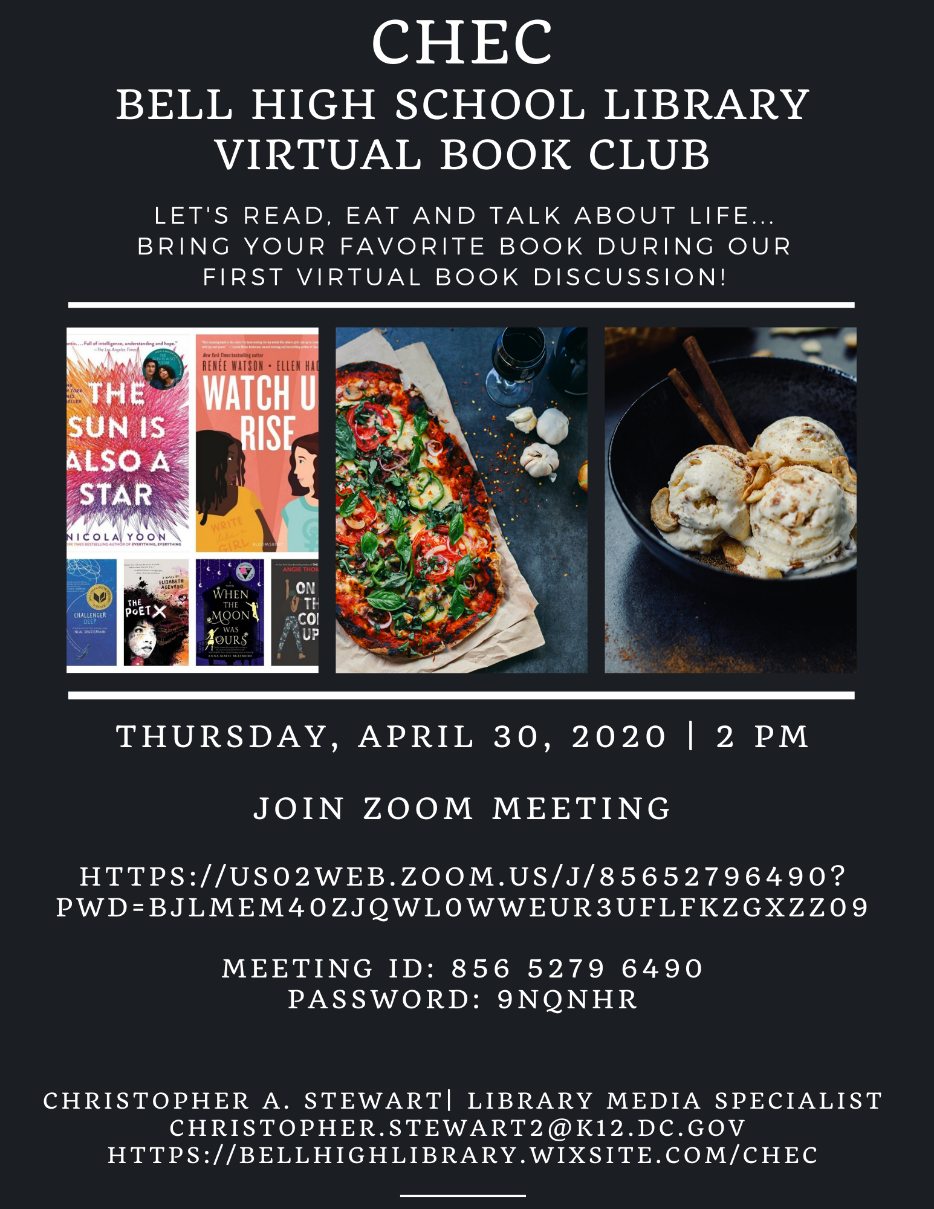 Office Depot has a Give Back to Schools program that provides 5% credit from people's purchases to help schools buy supplies throughout the year. Below is more info and our school ID numbers that people can share at in-store or online check out. The site provides graphics to share online as well.
'Simply make a purchase of qualifying school supplies, provide your school ID at checkout and your school will receive 5% back in credits for FREE supplies!'
---
FREE ON LINE RESOURCES AND PD OPPORTUNITIES
Your teachers now have free access to our entire new product suite through the end of the 2019-2020 school year. That includes Newsela ELA, Newsela Social Studies, Newsela Science, and The Newsela Social-Emotional Learning Collection.
All teachers at your district will begin receiving getting started emails from Newsela within 7 days. Please get in touch with your Newsela representative or reply back to this email if you would like to pause emails from Newsela at this time.
High school students, like everyone else, are cooped up at home. So The New York Times came up with a smart plan to help those students kill time, stay informed and maybe drum up some more readers. Through a deal with Verizon, the Times will offer students and teachers in U.S. high schools free digital access to NYTimes.com. The deal is from now through July 6. (Here are the details to sign up.)
It's from the Poynter news media daily update.
As distance learning becomes the new norm for students across the country, a lot of families are playing an increased role in the day-to-day education of their child(ren).
The home-school connections added to the Ellevation Distance Learning activities allow educators to engage family members to share in the learning process.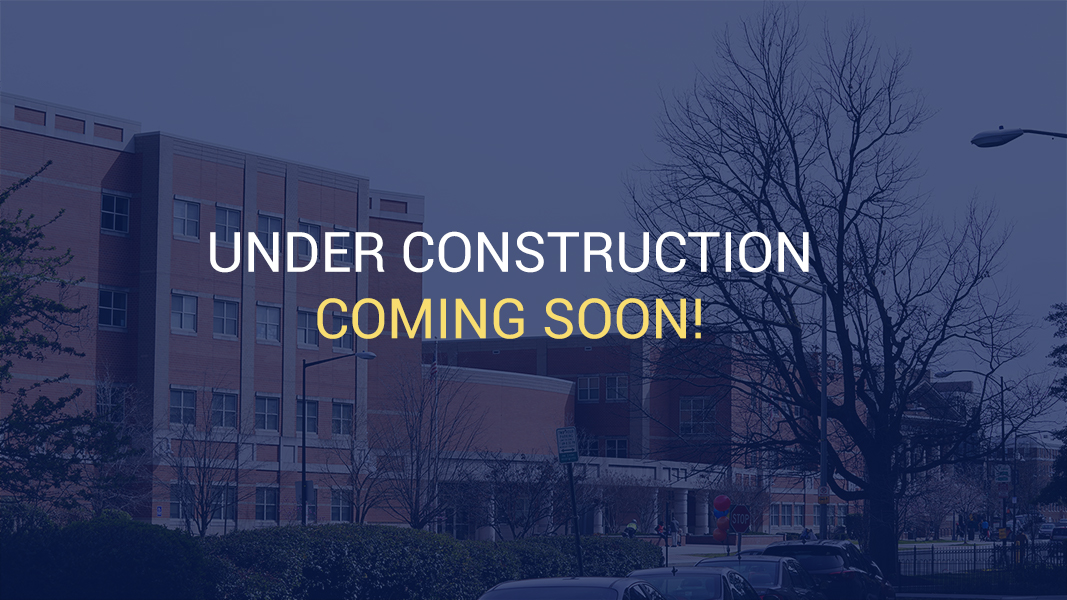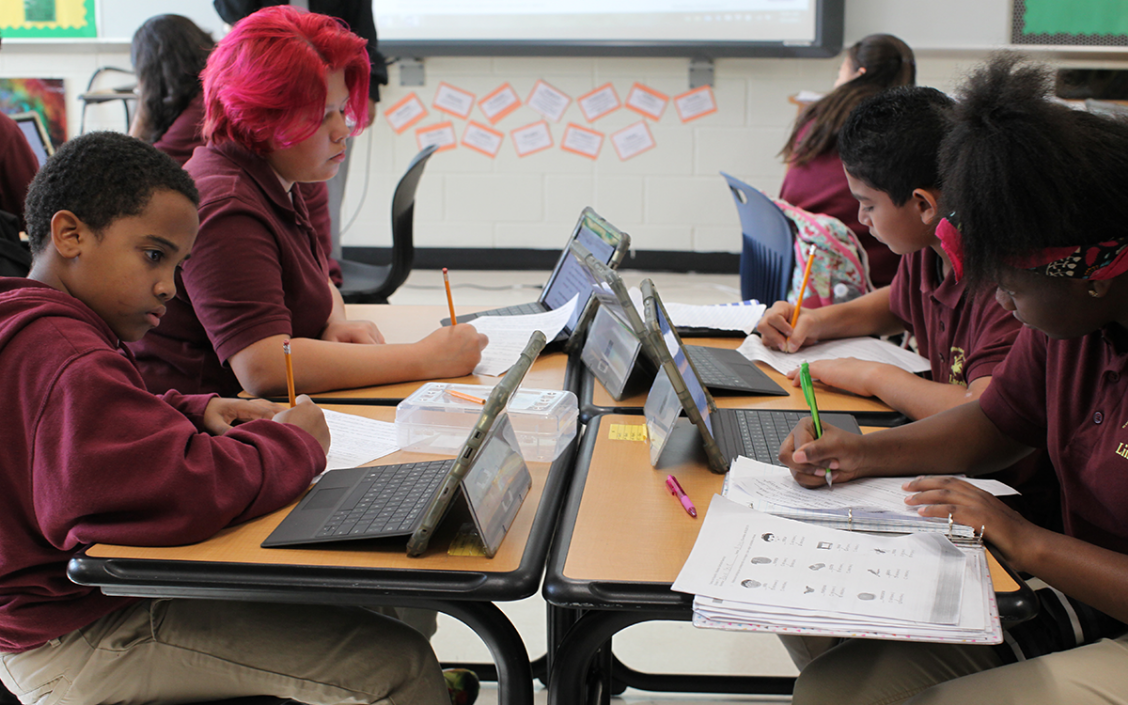 RESOURCE CORNER FOR EDUCATORS
VIRTUAL EDUCATION RESOURCES FROM FORMATIVE
I hope you and the educators at Columbia Heights EC are safe and well at this time! We know that your virtual classroom environments are essential to the future success of your students, so we have some new resources to share with you. Please pass these along to your team:
---
I hope all is well with you and your family. Attached are the infographics for next week's extracurricular activities.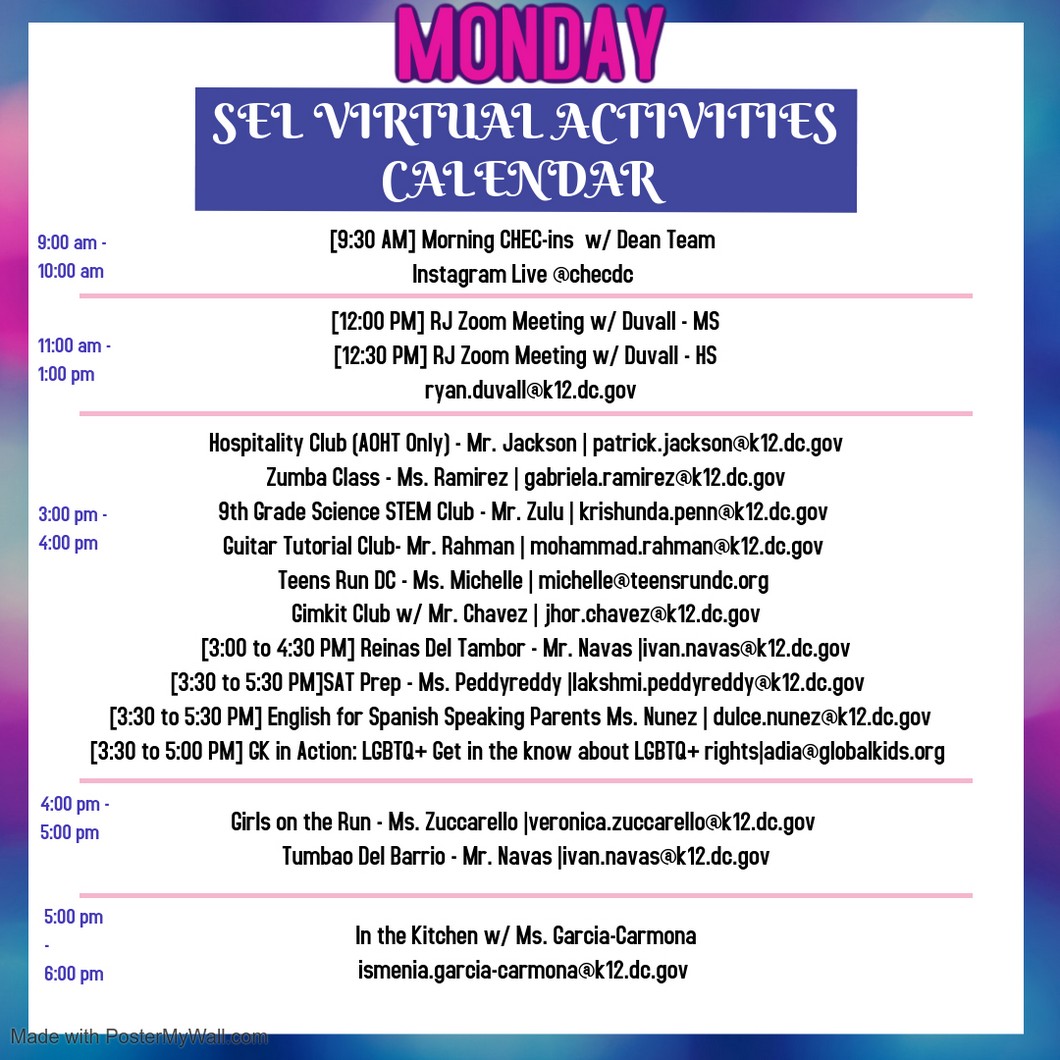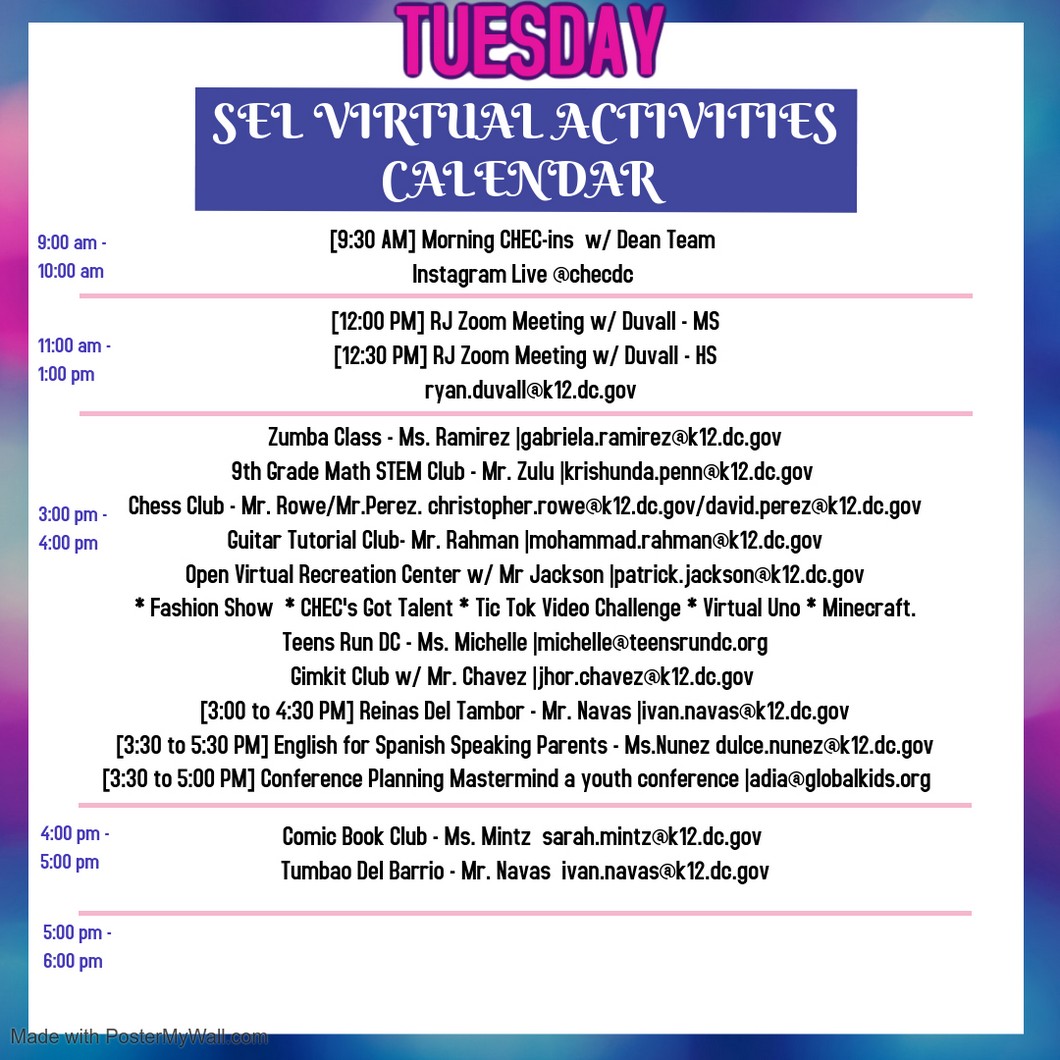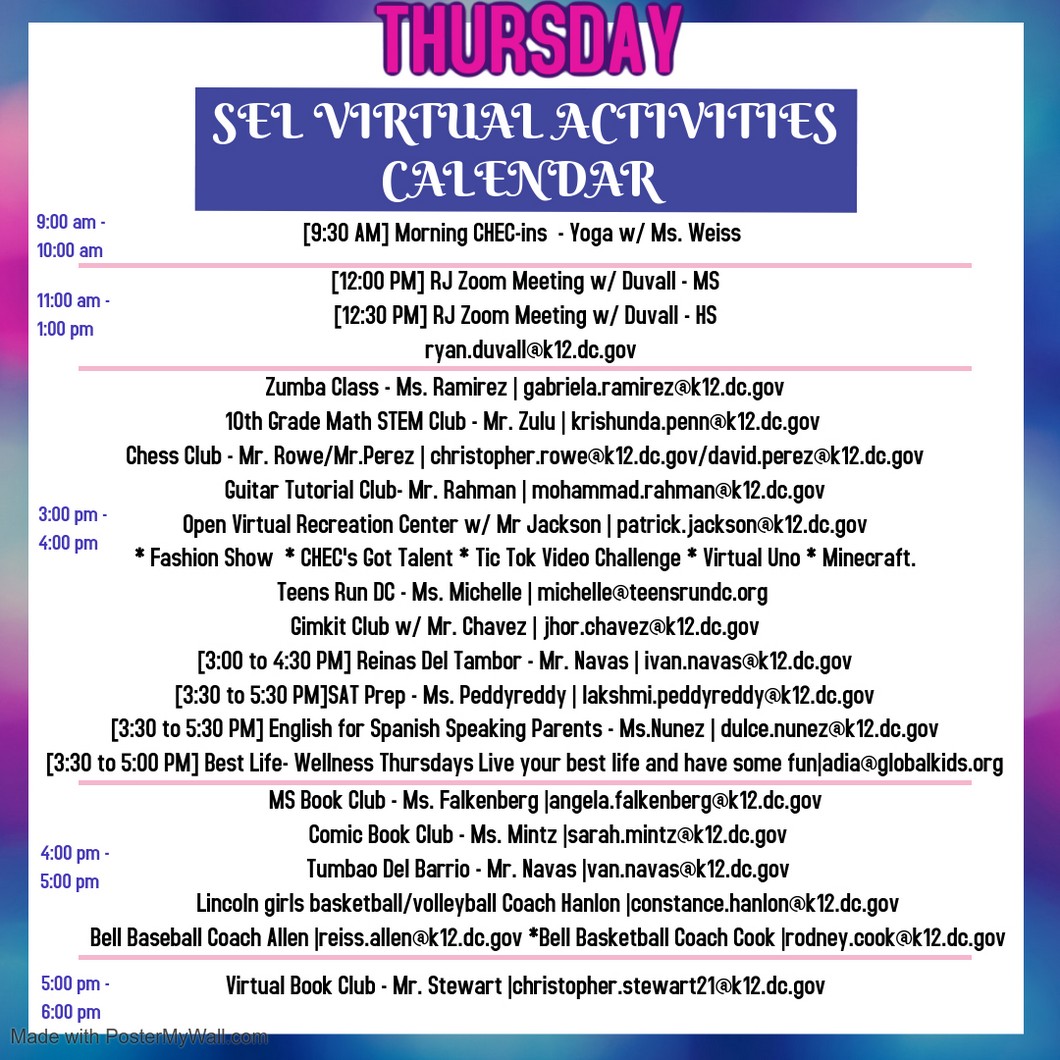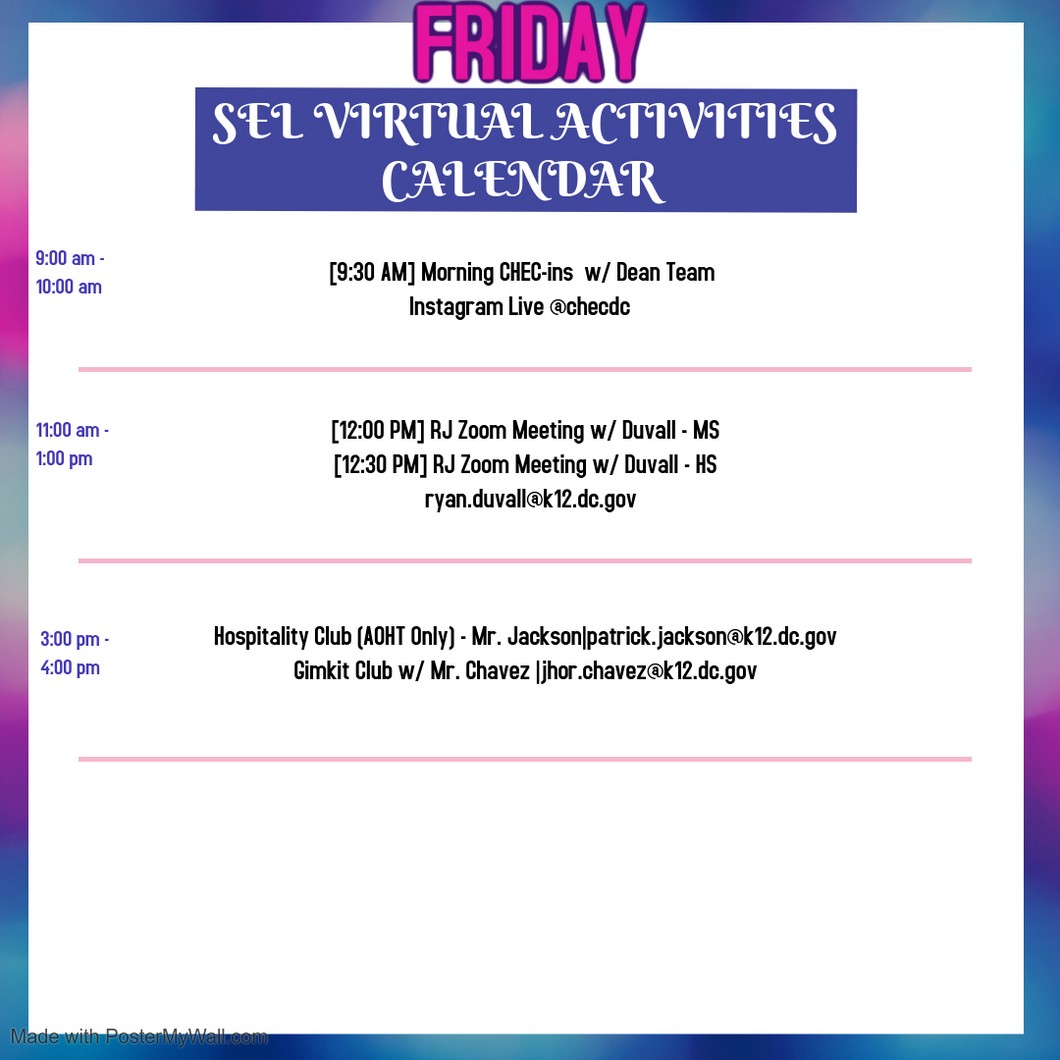 ---
Please find the CHEC Counselor's Weekly news at this link (English), and this link
Spanish.
Hi CHEC Family! The Culture team wants to share the theme of the week! Our student's RJ theme will highlight Perseverance this week. Perseverance is the hard work we do after we get tired of doing the hard work we have already done. We want to remind the students and staff that their hard work during this difficult time had not gone unnoticed. The late Nipsey Hustle stated, "The most important thing, number one, is you gotta get rid of doubt. If you got doubt in what you're doing, it's not gonna work, and the way to do that is you have a plan." Our plan is to build self- confidence, persist with perseverance, and support the students and staff.
We are still actively hosting RJ circles each day between 12p and 1p w/ the culture team for both MS and HS students. We are also offering Staff Support Circles on Wednesdays at @3pm and Fridays @ 8am on TEAMS. We are pushing to have 100% of students, and staff members receive SEL resources to enhance relationships, build community as well as support their emotional health. Please join us as we offer our support to staff during this challenging time and continue to encourage our students to participate in our RJ check-ins. As Griffins and Knights, we stand together! Check out this link to an article: Tips Form Youth for Maintaining Mental Health During Isolation.
Last but not least, follow us on IG
@checdc
Even though sports have officially ended for the 2019 - 2020 school year, the work behind the scenes in preparation for the next season hasn't ceased. In celebration of all the work that our coaches and student athletes do, we will honor a coach or student athlete every week. in our bulletin moving for forward.
This week we honor one of our senior student athletes, Mondomdewa "Mondo" Kao.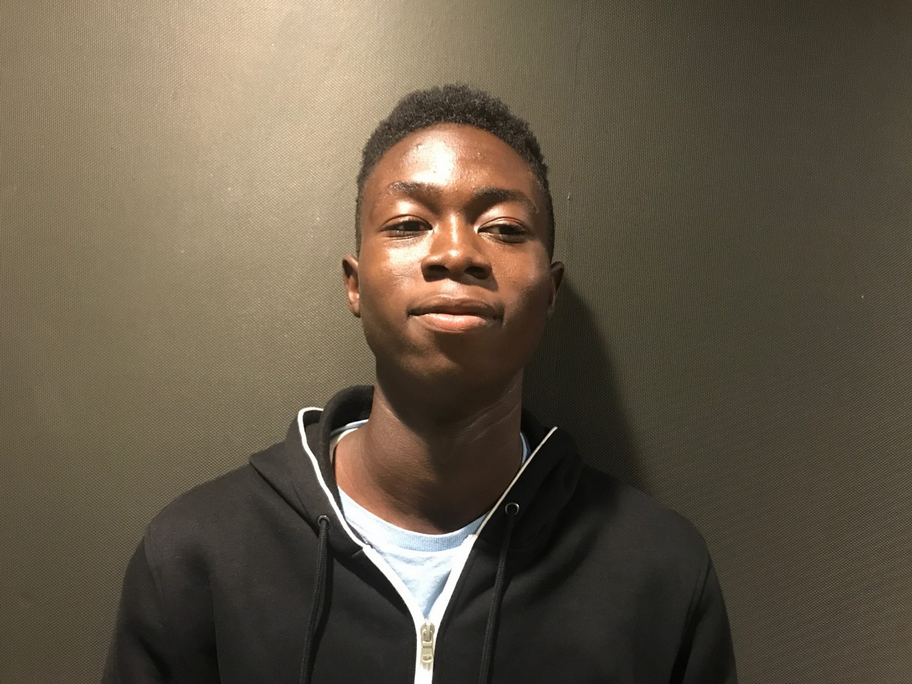 Mondo came to the United States from the West African country, Togo when he was about to enter middle school. Per Mondo words, "When I first got to the USA, life was very hard for me and my family. I was besieged by English, but I couldn't speak a word." Mondo began his schooling in the United States at Lincoln Middle School, where he was enrolled in our dual language program and was forced to fully immerse in learning English and Spanish simultaneously. Frustrated at first, he soon discovered that he had a natural ear for languages. In Togo, Mondo spoke Ewe, French, and Kabyle. Through his exposure to already having to learn three languages prior to coming to the states, Mondo was able to learn English through his dedication to his academics. Additionally, he was able to learn Spanish on the soccer field, as the majority of his teammates communicated in Spanish.
After completing middle school at Lincoln, Mondo would move on to Bell for high school. During his first year of high school, Mondo struggled with the increased expectations of high school. He was often late to school and his grades suffered subsequently. After receiving a stern talking about the importance of education and the sacrifices that were made for him to come to the United States from his father, Mondo began to take school more seriously and ended his freshman year with a 3.0 GPA. During his sophomore year, Mondo was on the honor roll all year, won student of the week several times, ended the year with 3.5 GPA and has subsequently never looked back. During his junior year at Bell, Mondo became a three sport athlete, adding football and track to his repertoire, Mondo would go on to be named player of the week several times for soccer. Additionally, during his senior season, Mondo was named to the DCIAA 1st team and the All DCSAA team as a kicker for football. He would also set personal records in the events he participated in for track.
Looking towards the future, Mondo has been accepted into several colleges: George Washington University, George Mason University, and American University to name a few. Mondo has chosen to attend American University, where he has received a full tuition scholarship. Additionally, Mondo has received the KAGRO and Greater Washington Urban League scholarships. While he is unsure of exactly what he'll seek a degree in at American University, Mondo is certain that he wants to "give back to the community for everything they have given me and my family." The CHEC Athletic Department is certainly excited about what the future holds for you, Mondomdewa "Mondo" Kao. We salute you!
If you are interested in joining the CHEC athletic department, as a student-athlete, coach, and/or supporter, please contact athletic director, Desmond Alexander at
desmond.alexander@k12.dc.gov!
---
Jessica Valencia Receives DCSAA Scholarship
District of Columbia State Athletic Association (DCSAA) has awarded CHEC student Jessica Valencia a $1000.00 United Bank academic scholarship. Both United Bank and DCSAA are excited to provide Ms. Valencia this financial support as she begins her postsecondary career. There will be a virtual ceremony on Tuesday, June 2, 6:00pm to celebrate!