CHEC bulletin for
Week of
April 13, 2020
Grade 9: Edilberto Galvan
Grade 11 & 12, MCA: Oliver Jones
Grade 11 & 12, MSB: Adrian Thweatt
Grades 7 & 8: Joseph Lewis
CELEBRATING OUR WONDERFUL ASSISTANT PRINCIPALS
MARIA TUKEVA'S (MT) MESSAGE:
All Departments and SLC's send individual notifications of their meetings
New Revised Master Schedule starts
Wednesday, April 15
, 2020
Scheduled SLC and Department Meetings
Emancipation Day -
No school
I hope all are well, safe and healthy, and are taking time for self-care and renewal. Your compassion and intentions during this time of turmoil are so appreciated. Every day I am inspired and incredulous of how far we have come in just a few short weeks, thanks to all of you. As we enter the fourth week of Learning at Home, our goal is to continue to develop and build the new systems that are needed in our design of virtual schooling. The design of a school is something that takes years, yet our current conditions require that we do so on a much shorter timeline. Some of the systems and designs we have in place can continue to function in this new setting, but many must be adjusted or tweaked. Our SMART goals provide the direction for the systems changes we need to implement.
100% of students will engage in assigned technology platform tasks in order to be prepared to succeed in college and civic life as leaders.
This past week we completed the redesign of our master schedule, and over the past three weeks we have moved from in person instruction in a building, to completely virtual. I would like to first congratulate and thank everyone for their ideas, inputs and enhancements to the schedule. Our next steps are to communicate how it works to our students and parents, and engage them in providing ongoing feedback. The most significant indicator of success will be the level of student engagement and participation. While we aren't at this time taking attendance in the traditional sense, engagement and participation can be measured by the number of times a student "attends" direct instruction, and the number of times he or she "attends" small group or individual meetings.
The more engagement and participation, the more learning students will experience. We know that this disruption to the instructional year will have an impact on learning, and that gaps may grow. We can, however, work to minimize those gaps by maximizing student engagement and participation in the learning experiences we are offering on line.
Now that we have modified the system of scheduling, we will move to redesigning our system of measuring attendance/engagement/participation. This will again involve the ideas of all stakeholders.
100% of students will have access to necessary technology resources in order to engage in distance learning and act as leaders in quest for social justice.
We have distributed over 280 devices, and have two more distribution days. April 14 and 16. If you know of students still in need, please refer them to Pankaj or Mr. Tobias.
While we have sufficient devices to provide to all students, we need to ensure the safety of staff and families, and to reduce the number and frequency of contacts and distribution.
100% of students and staff members will receive identified SEL resources and services in order to enhance relationships, build community as well as support their own emotional health.
Due to the extreme hardship some families are experiencing, we are shifting the design of some of our SEL approaches to emphasize direct support. We have provided 18 families with financial support, and continue to raise funds to support others in need. Our daily lunch program will be enhanced by Food Bank Donations which will take place every Friday, and will include fresh produce, and shelf stable items. We have also started distributing fresh produce from our CHEC Garden – kale, greens, sage, swiss chard and lettuce. In about two weeks, we will need plant the spring/summer crops – if you are interested in planting, please let me know!
Counseling, RJ, and therapeutic supports are being provided on line, and we will continue to redesign how we can provide SEL supports virtually.
100% of students, teachers, and administrators will regularly monitor, evaluate, and support student progress towards mastery of standards in order to achieve our goal of developing self-motivated, critical thinkers, and leaders in the quest for social justice.
As it becomes clear that we may not return to the building this school year, our focus turns to providing instruction that will ensure students do not experience severe gaps in learning and understanding. Our next steps in addressing this SMART goal will include planning backwards from the end of the school year, with focus on curriculum scope, and fair assessment and grading. DCPS will be providing guidelines for 4th advisory grading by the end of this week.
Thank you team, for all you are doing in this incredible process of learning and overcoming obstacles!
Gracias Griffins and Knights!!!
---
Special, special shout outs to all who have come to the school and collaborating with our tech initiative and staffing the building!!

Kudos to Ms. Ferguson and Ms. Abbondanza for representing CHEC on a teacher panel to discuss grades for the 4th Advisory!

Shout out to Pankaj and his wife and son, for harvesting vegetables from the CHEC Garden to share with parents and families!

Kudos to Mr. Olson for offering a virtual PD on using Zoom!

Shout out to Mr. Magee, Ms. Bruggeman, Mr. Stearman, Ms. Ferguson and Ms. McCulloch for developing a plan for virtual PD!

Kudos to Ms. Nimer, Ms. Crivelli, and Ms. Carino for finding a way to get the funds to our neediest families!

Shout out to Mr. Molina and Ms. Baker for taking food to a family in crisis last week!

Kudos to the AP's for coordinating the design of the new schedule!

SHOUT OUT TO ALL OF THE CHEC TEAM FOR BEING AMAZING!
AP PHOTOGRAPHY PORTFOLIO PRESENTATIONS
We are still in Advisory 3, and as of today, the advisory will end on April 24.
The Instructional Calendar is a living document that houses all the major curricular requirements, assessments, and schoolwide events. The Instructional Calendar has now been updated to reflect the most recent information.
Please view the Instructional Calendar here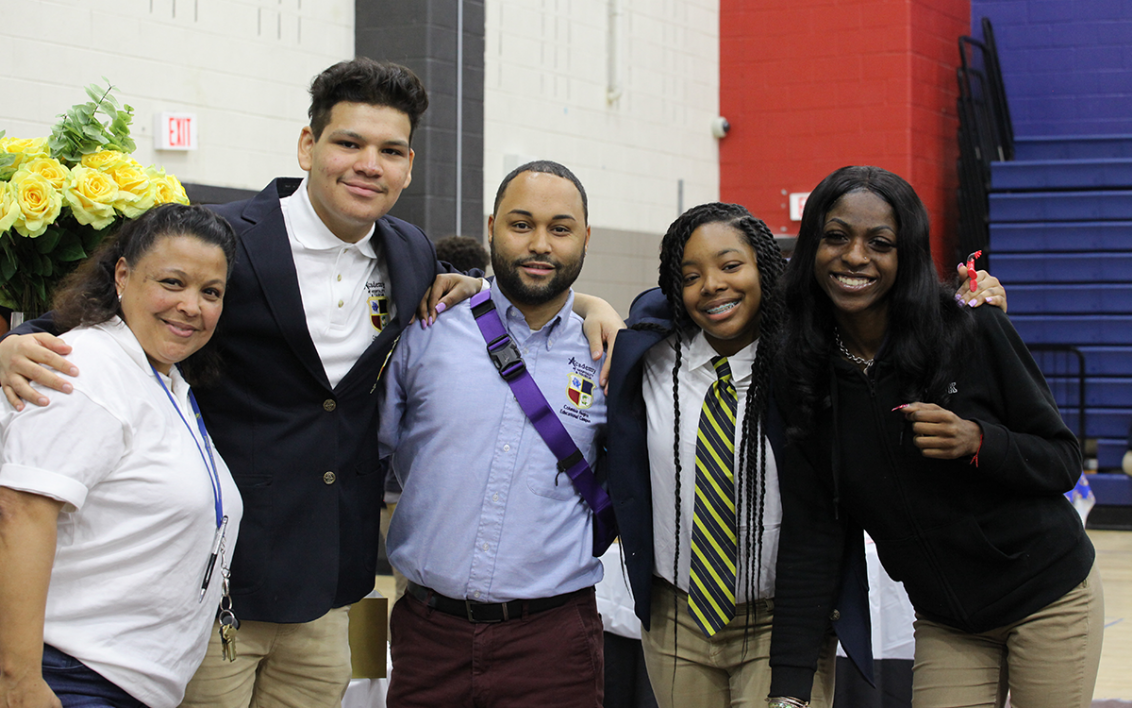 CHEC CLUSTER FAIR - PHOTO CREDIT ANGELICA NARTE
UPDATES FROM:
I
ACADEMIC LEADERSHIP TEAM
I
DC ARTS AND HUMANITIES EDUCATION COLLABORATIVE
I
MESSAGE FROM MS. HENRY
I
CHEC ARTS AND AP PHOTOGRAPHY
I
T
YLER MANNING - FINANCIAL CONSULTANT
I
DONORS CHOOSE
I
PROFESSIONAL DEVELOPMENT LINK
I
LIBRARY UPDATE
I
OFFICE DEPOT GIVE BACK
I
NEWSELSA
---
The Academic Leadership Team (ALT) consists of all administrators, LEAP leads, Department Chairs, and any interested faculty or staff. Meetings are held twice a month. The ALT team designs and monitors the Comprehensive School Plan. All are welcome to attend, either for one meeting or for all.
The last ALT meeting was Wednesday, April 8 at 8:00 am. The agenda and minutes are posted on TEAMS. The next ALT team meeting will be Wednesday, April 22 at 8:00 am. Our agenda will include a reflection of distance learning, and its implications for the coming school year.
---
MESSAGE FROM DC ARTS AND HUMANITIES EDUCATION COLLABORATIVE
We hope that you're doing well. In order to best support our school partners in these uncertain times, the DC Collaborative is excited to announce the launch of our online Distance Learning Resource Database. These resources encompass curricular guides, virtual field trips, and other educational activities to enhance students' at-home learning experiences. We hope that you're able to use the resources in your distance learning efforts.
Please feel free to share this resource with other educators and parents in your community. We know this is a challenging time on many fronts and we will support you and your students in any way that we can. Do let us know if you have any questions, feedback, or additional resources to share.
Manager of School Partnerships
DC Arts and Humanities Education Collaborative
Office Hours: Monday - Friday: 8AM - 4PM
#CollectiveImpact #CollaborativeEffect #ArtsAndHumanitiesForEveryStudent
Starting Monday, March 16th
DC Collaborative Daily ZoomChats
will take place daily at 11:00am
to provide arts and humanities education community updates and opportunity to chat with DC Collaborative staff in response to COVID-19:
https://zoom.us/j/8531648236
---
MESSAGE FROM MS. HENRY - COORDINATOR OF COLLEGE AND CAREER PROGRAMS
In the midst of recent school closing and unfamiliar online learning adjustments, I have some very exciting and uplifting news to share with the CHEC community.
This year, American University selected Bamlak Bahiru as a recipient of their first-ever " AU District Scholar Award". This prestigious scholarship awards full tuition, room/board and fees to American University. Bamlak was one of ten DCPS students selected for this amazing opportunity, and I am very proud of his hard and dedication to completing the application and following through with the process. Please see forwarded acceptance letter below.
---
GREAT NEWS FROM CHEC ARTS AND AP PHOTOGRAPHY
Erin Sanchez (12th Grade) earned a Gold Key Award in the Scholastic Art & Writing Awards. A Gold Key indicates the very best works submitted to local programs and Gold Key works are automatically considered for national–level recognition. Gold Key works are then judged nationally by an impressive panel of creative–industry experts to receive National Medals, including Gold, Silver, American Visions & Voices, Portfolio Silver with Distinction or Portfolio Gold Medals and Special Awards.
The photograph that won the award is titled Skyview.

Also this month, the CHEC Arts Department received a GrantEd Award of 496.56 for ink for our laser jet printer.
---
MESSAGE FROM TYLER MANNING - FINANCIAL CONSULTANT
Donors Choose is a great resource for all teachers. You can receive a mini grant to support a special project or initiative. Please see some of our recent Donors Choose grantees! You can reach out to them for support in obtaining your own grant!
I hope you are staying safe! I am sure you have a lot on your mind right now as a result of this COVID-19 chaos. I wanted to inform you that as a financial consultant with AXA Equitable, one of the approved providers of the supplemental retirement plans for DC, I am doing brief phone appointments with faculty and staff to help them get a better handle on how this market volatility affects their:
1. DC Pension
2. 403b supplemental retirement plan
3. 457b supplemental retirement plan
If you think you may benefit from this information, I have attached a PDF that provides insightful and contextual perspective to all this craziness. If there's another way I may be of assistance, please let me know!
Financial Consultant
3141 Fairview Park Drive, Suite #250
---
Donors Choose is a great resource for all teachers. You can receive a mini grant to support a special project or initiative. Please see some of our recent Donors Choose grantees! You can reach out to them for support in obtaining your own grant!
MS. EASON HAS A PROJECT FUNDED BY DONORSCHOOSE.ORG
Ms. Eason had her classroom
project
"Designing SEL Classroom Reflection Space Tool Kits - "7th" Grade"
recently funded. The resources for this project include:
More Good Vibes Coloring Book (Coloring is Fun) (Design Originals) 32 Beginner-Friendly Uplifting & Creative Art Activities on High-Quality Extra-Thick Perforated Paper that Resists Bleed Through x 5




Harmony Mandala Coloring Book: 100 unique mandalas and inspirational quotes x 4




Creative Coloring Inspirations: Art Activity Pages to Relax and Enjoy! (Design Originals) 30 Motivating & Creative Art Activities on High-Quality, Extra-Thick Perforated Pages that Won't Bleed Through x 4




Inspirational Quotes: Motivational Sayings and Positive Affirmations for Confidence and Relaxation Adult Coloring Book x 5




An Inspirational Coloring Book For Everyone: Be Fearless In The Pursuit Of What Sets Your Soul On Fire x 5




Inspirational Quotes: An Adult Coloring Book with Motivational Sayings and Positive Affirmations for Confidence and Relaxation x 5




Take It Easy Sudoku: 100 Large Print Puzzles x 7




Play-Doh Modeling Compound 36-Pack Case of Colors, Non-Toxic, Assorted Colors, 3-Ounce Cans (Amazon Exclusive) x 2




Sudoku Puzzle - Easy - Vol 1 - My Favorite Puzzle Book (My Favorite Puzzle Book - Sudoku) (Volume 10) x 13




Kiddokids 24 PCs Sensory Fidget Stress Relief Calming Toys Liquid Motion Timer; Grape Ball; Infinity Cube; Mesh Marble; Mochi Squishy for Kids and Adults for ADHD Autism Anxiety Therapy Toys x 5




Crayola Classic Colors Fine Line 10 Markers Per Pack (Pack of 6) 60 Markers In Total x 5




Mazes For Teens - Super Fun Activity Book x 13




Mindfulness for Teens in 10 Minutes a Day: Exercises to Feel Calm, Stay Focused & Be Your Best Self x 13




Large Print Spanish Word Search Puzzles (Sopas de Letras en Español) (Volume 1) (Spanish Edition) x 26




Be Mindful Card Deck for Teens x 13




IRIS USA, Inc. TB-28 Stack & Pull Box, 31.75 Quart, Clear, 6 Pack x 5



MY PROJECT
CHEC is making a strategic shift with our classroom discipline procedure called the 5-Step Discipline Process. To strengthen Social Emotional Learning (SEL), teachers are being asked to create a space in their classrooms for students to go and self-reflect prior to being given a consequence, referral, or call home.
The Reflection Space Toolkit would include all materials needed for each teacher at CHEC and includes mindfulness based activity books, Sudoku books, Crossword puzzle books, figit toys, manipulatives, signage, storage box.
---
GREAT PROFESSIONAL DEVELOPMENT NEWSLETTER LINK
Here is a link for a monthly newsletter from OSSE about PD opportunities for a bunch of subjects/areas.
It has ELL, SpEd, SEL, H & PE, RTI, literacy, math and more.
---
Important Articles about School Libraries, Teacher-Librarian Collaborations, & Education
Is Your School a De Facto Book Desert?
Library of Congress Summer Teacher Institute
"The Library of Congress (LOC) is accepting applications for its week-long summer institutes workshop for K-12 educators. This professional development opportunity provides educators from all disciplines with resources and strategies to effectively integrate primary sources into K-12 classroom teaching."
June 15-19, 2020 - STI Session 1 (Open Session)




June 22-26, 2020 - STI Session 2 (Open Session)




July 6-10, 2020 - STI Session 3 (Science, Technology and Engineering Focus)




July 13-17, 2020 - STI Session 4 (Civics Focus)



Smithsonian American Art Museum: Teaching Humanities through Art
"Be inspired this summer! Attend one of the Smithsonian American Art Museum's week-long institutes in the nation's capital. Join a community of educators from across the country for an exciting exploration of the connections among American art, social studies, history, and English/language arts.
Through interactive sessions with museum professionals, you'll gain skills and comfort in using American art to make interdisciplinary connections, foster critical thinking skills, and develop visual literacy. You'll walk away with a tool kit of practical strategies for integrating art into your curriculum, as well as lesson ideas developed by your cohort that you can immediately put to use in your classroom."
Week 1: Monday, June 22–Friday, June 26, 2020 (Middle and High School Teachers)



Week 2: Monday, July 13–Friday, July 17, 2020 (Middle and High School Teachers)


Week 3: Monday, July 27–Friday, July 31, 2020 (New for Elementary Teachers)



#WinterRead2020 Challenge

Welcome to the third annual Winter Reading Challenge! We join hundreds of other schools and libraries across the United States as participants in this exciting event. We challenge you to read at least 5 books during the month of January and track those books here in Beanstack. Share your progress on social media using #WinterRead2020!
Iconic publishing imprint Penguin Random House (PRH) is sponsoring this third annual Beanstack Winter Reading Challenge in support of public libraries, school systems, and YOU achieving your reading goals! Last year's Winter Reading Challenge enrolled 65,323 readers nationwide, who logged over 150,000 books and 13.5M minutes of reading.
Top-performing libraries and schools will earn the Golden Penguin and Random House awards. PRH pledges to donate $50,000 in prizes, including author visits and new books, to be shared among the winners.
Let's light up the mind this winter! Happy reading, LINCOLN KNIGHTS!
Staff Technology Lessons

Do you want to implement more technology in your projects or with your departments but are unsure what to use? Are you wondering how to create or navigate using the tools shared by your school librarians? Contact Ms. Falkenberg (
angela.falkenberg@k12.dc.gov
) or pop by the library to schedule technology lessons. Lesson ideas include Office 365 apps, PPT alternative tools, book talks, video creations, podcasts, DC Library databases, and more. Library media specialists are both your instructional partners and technology navigators, engineers, and cheerleaders. When you are more confident using tech, students will be as well.
---
Check out the new tab on the Bell Library website entitled,
Virtual Learning Tools
; offering Free courses from Harvard University, Virtual Tours and pictures from Museums, Parks and even the Cherry Blossoms, Free books, and so much more! Also, please remember to check out the
COVID-19 tab
with global and DC specific resources including,
food resources
.
Are you or someone you know being financially impacted by COVID-19?
Rent relief
and
mortgage help
is available! If there are any unique resources you would like to add to your virtual toolkit or if you would like me to visit your online class via zoom or other platforms to present or lecture, please let me know. Please find attached COVID-19 and Bias one-pager highlighting the importance of combating discrimination and hatred during this time and DCPS' Social Media Policy.
Let's celebrate access to information! The Bell Library website increased its traffic by 311%. I have heard from our colleagues at neighboring District schools and educators in Maryland, Virginia and even California, who have visited the site!
I had the pleasure of visiting several of our students and their families. It was beautiful to see that they were all doing well and managing. Students, their siblings and parents/guardians received new books, bookmarks, water, a snack and a disinfectant wipe. Each book was properly sanitized! The goal is for our students to know that they are victorious and conquerors! This isn't Distant Learning, this is Virtual Learning. Our encouragement, goal-setting and empowerment has to be even stronger than before...they need us more now, than ever before.
Office Depot has a Give Back to Schools program that provides 5% credit from people's purchases to help schools buy supplies throughout the year. Below is more info and our school ID numbers that people can share at in-store or online check out. The site provides graphics to share online as well.
'Simply make a purchase of qualifying school supplies, provide your school ID at checkout and your school will receive 5% back in credits for FREE supplies!'
---
FREE ON LINE RESOURCES AND PD OPPORTUNITIES
Your teachers now have free access to our entire new product suite through the end of the 2019-2020 school year. That includes Newsela ELA, Newsela Social Studies, Newsela Science, and The Newsela Social-Emotional Learning Collection.
All teachers at your district will begin receiving getting started emails from Newsela within 7 days. Please get in touch with your Newsela representative or reply back to this email if you would like to pause emails from Newsela at this time.
High school students, like everyone else, are cooped up at home. So The New York Times came up with a smart plan to help those students kill time, stay informed and maybe drum up some more readers. Through a deal with Verizon, the Times will offer students and teachers in U.S. high schools free digital access to NYTimes.com. The deal is from now through July 6. (Here are the details to sign up.)
It's from the Poynter news media daily update.
As distance learning becomes the new norm for students across the country, a lot of families are playing an increased role in the day-to-day education of their child(ren).
The home-school connections added to the Ellevation Distance Learning activities allow educators to engage family members to share in the learning process.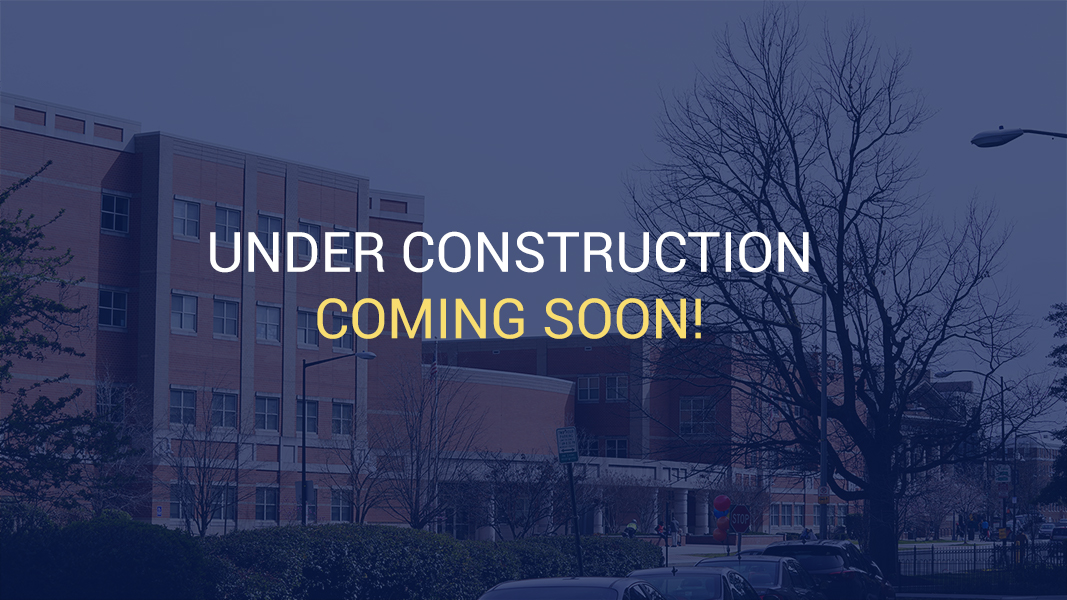 Athletics are an integral part of the educational program and a means to accomplish the goals of education. Our athletic program exists for the welfare of students and the contributions it makes to their educational experience. Athletic participation builds self-esteem and confidence and provides the necessary tools for success. The interaction between individuals on the fields of sport teaches students the value of teamwork, while developing the proper competitive spirit, combined with a sense of fairness.