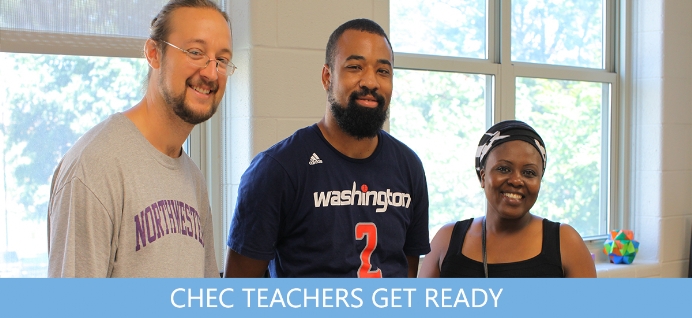 WELCOME TO SCHOOL YEAR 2017-18
It is time to welcome our students and families back to a new school year, with new opportunities and possibilities. We have much to be proud of from last year, and this gives us a strong foundation for the coming school year.
The building looks wonderful, as do our classrooms. Thank you to all custodians, operations staff, and teachers for making sure that when students arrive, they will be motivated by the inviting physical environment.
EVERY SCHOOL, EVERY STUDENT, EVERY DAY
INSTRUCTION IN CONTENT BEGINS ON DAY 1 AND CONTINUES EVERY DAY
It is important that during the first weeks, we combine the teaching of routines and community building, with the introduction of your content. For example, if you are a Science teacher, and your first unit is on atomic structure, you would have an objective about atomic structure, however you might teach it through modelling Champs for the first time. Or if you are an English teacher, you might use the syllabus for a Socratic Seminar aligned to RI 10. 1 "Cite strong and
thorough textual evidence to support analysis of what the text says explicitly as well as inferences drawn from the text."
In fact, this standard can be used for any content matter.
"
A powerful way to enter into content right away is to share the Big Idea Template for your course with students, and have them interact with the text.
You can find out what interests them about the unit, what their prior knowledge is, and what they are confused about. Teachers who went to CDI this summer are aware of how to do this.
Please re-read Opening Day Procedures and be sure to report to your post of duty.




You have received copies of the bell schedule in your mailbox. Please distribute these to all students during your First Period Class.




Please let students know the Agenda books have not arrived yet, and in the meantime, they must use the pass created for each teacher.

Each teacher has received a lanyard with a classroom pass on it.




At 9:15 when all students report to first period, approximately 150 students who have been assigned to the Extended Day Program, Avance, will be going to the Auditorium for a brief meeting.

Please do not mark them absent.

You will be sent a list of their names ahead of time




The Schoolwide Writing Activity regarding Charlottesville, will be conducted during Second Period, instead of First.
HOME VISITS SET THE STAGE FOR SUCCESS -PARENTAL INVOLVEMENT FOR SY 2017-18
Last year 36% of our scholars received home visits which is a 16% decrease from the previous year. Let's start the year off by developing strong relationships with our parents through Home Visits, and let's top our number from last year! See Ms. Whitaker or Ms. J. Gonzalez if you need assistance with your home visits.
August 21 - August 25, 2017
IN THIS ISSUE

Leadership Team and Other Updates
Opportunities and Updates
Ambiente, creating a climate for learning
Sports - Griffins Update!
Upcoming Events and Activities
SPORTS UPDATE
In the fall, we have High School and Middle School Football, High School and Middle School Boys and Girls Soccer, and HS and Middle School Girls Volleyball, as well as Cross Country. Please come out and support the teams. The schedule will be published soon!
THIS WEEK'S SPORTS SCHEDULE
WEEKLY CALENDAR
Monday
No SLC Meeting
6th grade orientation: 8:45am
8th grade orientation: 9:45am
SLC Morning Meeting
6th grade orientation: 8:45am (if needed)
8th grade orientation: 9:45am (if needed)
7th grade: 1:15pm (if needed)
Wednesday

Department Meetings
10th Grade Orientation at 2:00pm
Thursday

UPCOMING EVENTS AND ACTIVITIES
Back to School Night
September 6, 2017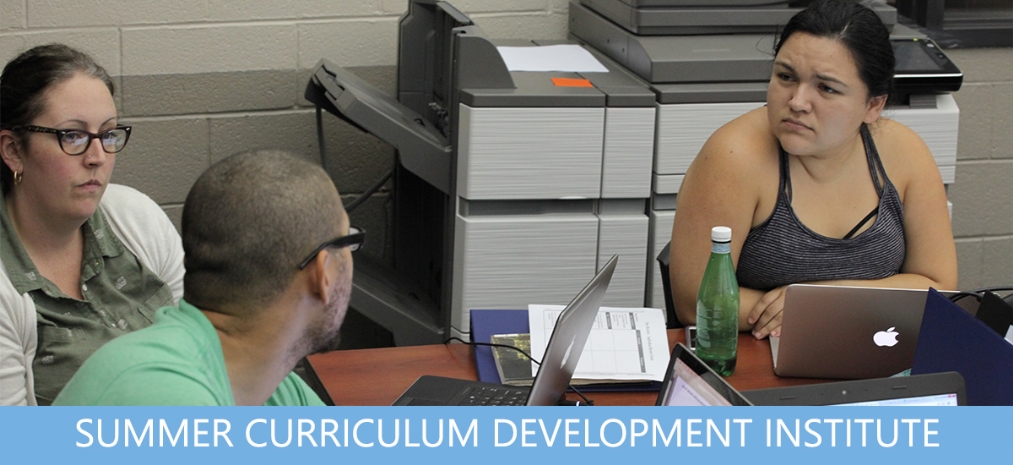 FOCUS INSTRUCTION

The Instructional Calendar has been distributed to all through a link that was emailed. This week we will focus on routines and rituals, diagnostics, and the introduction of GRASPS I. We are still focusing on our schoolwide levers for Instruction identified by researcher Mike Shmoker:
A clear and viable curriculum (UbD)




120 minutes of reading and writing every day for every student (Use of CHEC 7 Strategies, and Complex Text)




Cold calling (equity sticks), with higher order and essential questions, in all classes to increase student accountability and engagement.




Use of CHAMPS for classroom management and focus



SHOUT OUTS
Kudos to the entire Operations Staff, including Pankaj Rayamajhi, William Gallion, Ric Tobias, Chris Best, and all maintenance staff, for a superhuman effort to get the building ready!




Shout out to the Office Staff for an additional incredible effort to support all staff in getting ready – Gloria Hernandez, Alice Doctor, Billy Oliva, Dora Lemus, Luz Lemus, Antonia Lora, Deborah Johnson, Angela Doctor!




Kudos to the Counselors, and Mr. Lessek, for getting our schedules ready!




Shout out to our teachers for their amazing work on preparing rooms and curriculum!




Shout out to the entire CHEC Team for its relentless focus on excellence in preparing for our students.

Shout out to all teachers and staff who participated in summer PD!

Shout out to the avance teachers, who will be implementing our after-school intervention for ELL's!!!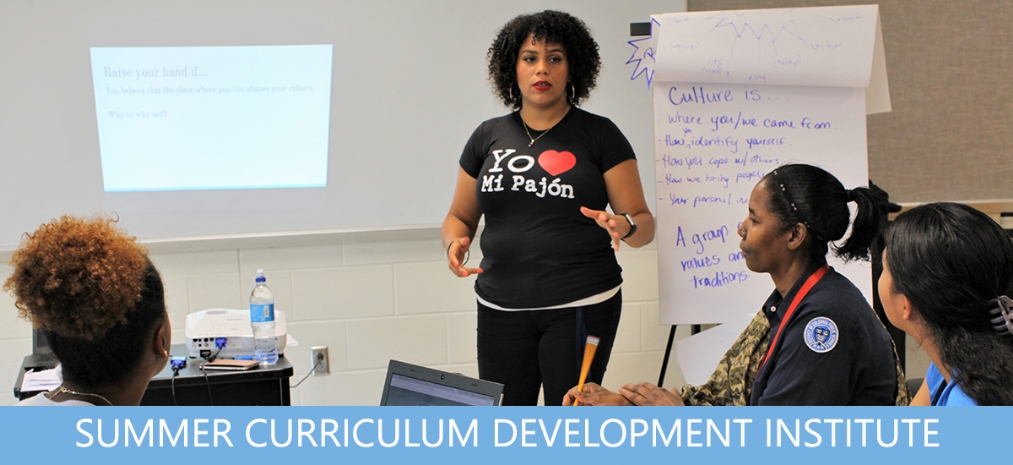 OPPORTUNITIES AND UPDATES

The Leadership Team will continue to meet on Wednesdays this year. Our first meeting will be this Wednesday, August 23, at 3:30 pm in the High School Library. We will work on the Comprehensive School Plan, and make final recommendations on the SMART goals for the year. We will also discuss and plan for the format for the Early Release Days. The Leadership Team is a group of teachers, counselors, and administrators who meet every week to discuss school needs, and plan for improvements. The Leadership Team designs the school's comprehensive school plan, and helps in its implementation. Please consider joining the Leadership Team this year. It is open to all faculty and staff. We need the involvement and voices of all. Remember, Leadership team meetings are open to all who are interested in schoolwide decision-making and leadership. You can come once, or as many times as you like, but please make your voice heard!
HIGH SCHOOL AVANCE AFTER SCHOOL FOR ELL'S
As you know, our school mission is to prepare 100% of our students for post-secondary education and careers. In order to achieve this goal, we know that some students need more time. Our students who are still learning English, need the time and support to not only learn English well, but to learn all of the material in their content classes. Our test results show that our English learners need to make more progress, and to do this they need more class time and support in learning English. For this reason, we have created an After-School Academy for our English Language Learners, called, "Avance." Students in Avance will attend one extra hour per day, from 3:25 to 4:25, four days a week, and will receive additional instruction in English, as well as help with completing their assignments in other content areas. We are grateful and excited that over 10 teachers have signed up to work with Avance. If you are interested in this program, please contact M. Tukeva or J. Aguilar.
CLIMATE
The new and expanded Dean Dream Team stands ready to support all as we develop consistent approaches to climate and discipline. Bode Aking, Dewayne Boone, Samuel Pough and Edilberto Galvan will be visible in hallways and common areas, and will provide feedback and suggestions for classroom management. Please remember the foundations of our Climate – Restorative Justice, CHAMPS, and PBIS.
Grade Level Orientations will take place this week. Please see the instructional calendar on the CHEC Portal for the days and times. The beginning of the year is the most powerful moment in establishing climate, norms, and routines. Remember our goal of consistency so that students experience consistent expectations and support. Use CHAMPS and PBIS to support your classroom climate!
NOMINATE A STUDENT OF THE WEEK!!!
This IS A REMINDER ABOUT THE Student of the Week Program. Any staff member can nominate a student, for academic or mission related accomplishments.
Please send your nominations by email to M. Tukeva.
PLEASE NOMINATE STUDENTS OF THE WEEK!


Submitted by Suzannah Weiss
Welcome to the new school year from the Restorative Practices Team! A Circle Flow to start the school year is on its way to you via email. In the meantime, here is a Mindful Moment that you can use to focus the attention of your students on Day 1.
Say:
Sit at the front of your chair with your feet flat on the floor and your hands resting on your thighs.
Close your eyes or have a soft focus down in front of you.
Begin by breathing deeply and at a comfortable relaxed rate. Something you can get going and forget about, putting in no effort.
First, take the time to feel the breath. Pull your sense of feel away from your body and take notice of how the breath feels going in and out of your nose and the rising and falling of your belly.
Next, take the time to hear the breast. Pull your sense of hearing to the breath. Start to ignore any outside noises and only hear the breath. If a noise from outside distracts you, pull your sense of hearing back to the breath.
The last thing is centering your mind on the breath. Every time I thought pops into your head, recognize it, let it pass, then bring your mind back to the breath.
Repeat this process until your mind is calm and relaxed as well.
Additional notes: Have students practice this meditation for 3 to 5 minutes and then bring them out of it slowly blinking a few times and taking a short stretch.
This will also be nice for you. Use it every class, every day. Have a student lead the way.