CHEC FUTURE BUSINESS LEADERS OF AMERICA TRIP TO NEW ORLEANS
Dear CHEC community,
This week CHEC is celebrating International Week, and the many cultures that make up our rich school community. From the door decorations, to the writing prompts, and the culminating International Dinner and performance, this time of year we are celebrating our unity as a community of learners. At the same time, we know that the holidays can be a difficult time for many people, based on their personal circumstances, so we strive to be sensitive and empathetic to one another.
Thank you to all members of our community for your sense of generosity and caring for our students and their families. A special thank you to our Arts Department for organizing the events of this week. We look forward to celebrating with all at the International Dinner!
-------------------------------------------------------
This week's Comprehensive School Plan Focus is on Attendance. As we all know, attendance has been a topic of much attention in DCPS this year, and even more so recently as a result of issues of attendance, grades, and graduation at one of the city's high schools. At CHEC, we have a long standing focus on achieving high rates of attendance, and it is a central part of our Comprehensive School Plan. Attendance is extremely important for student achievement, as when students miss too many days, they fall behind and it is difficult to catch up.
Our Attendance goal for School Year 2017-18 is 90%. Since the beginning of the school year, we have been stressing the importance of punctuality and attendance to students, parents and faculty. We have focused on interventions, home visits, parent contacts, attendance contracts, and incentives in a coordinated approach to improve attendance. In addition, we are continually reviewing our curriculum and practices, since student interest and motivation is a key factor in promoting attendance. Students who find their courses interesting and engaging, and who feel they are making progress, are more likely to attend on a regular basis. As a result, we are currently at 87%, which is up from 86% at the same time last.
Our attendance for week 15 is below. We were just above 88%, which is our highest mark in the last 10 weeks!
In spite of this progress, we can see that attendance varies significantly from grade to grade, with the higher grades having lower attendance rates. In order to ensure that our students realize the importance of attendance to their grades and achievement in school as well as in their careers in the future, and that all schools are following all attendance protocols, DCPS is expanding on their attendance initiative by conducting system wide audits of attendance procedures, specifically in relation to grading. Next week, in our faculty meeting, and in student assemblies, we will be reviewing attendance regulations and protocols for all staff, students and parents, in order to ensure clarity, and at the same time, continue to brainstorm solutions to intervene with students who have attendance issues. We will also be sending additional communication to parents, and setting up a school wide parent meeting prior to the holiday break.
In the words of the CHEC Mission Statement,
"As lifelong learners in the pursuit of excellence and innovation, we foster a growth mindset through which teachers, administrators, students, parents, and community members all collaborate to achieve goals. We trust one another to continually improve our practices."
Thank you in advance to all members of our community for meeting this challenge head on, and continuing to improve opportunities and outcomes for all students.
THERE ARE NO WORDS TO EXPRESS OUR GRATITUDE....
A BIG SHOUT OUT to our entire faculty and staff for all that you do to prepare our students for college! We received the following message from Juan Lovos, Class of 2017 alum:
The end of my first term has arrived and it's been overwhelming however, it was fun and filled with thrilling and life-changing experiences. In full honesty I cannot stress the college readiness Bell has given me, in addition to POSSE, for making sure that I will be a successful male figure added into the society. I understand that it may be of last minute scheduling but I was wondering if it would be fine if I can come back in January and give a presentation for Seniors maybe even Juniors to present first hand experience of college and what should be expected and resources they can use on their campus; also, rejuvenate seniors since their year is coming to an end and to get them excited and motivated in taking this next step into their life.
Hope to hear from you soon.
December 4 - December 8, 2017
IN THIS ISSUE

Leadership Team and Other Updates
Opportunities and Updates
Ambiente, creating a climate for learning
Upcoming Events and Activities
LAST WEEK'S RESULTS
The Middle School Boys Soccer team won the championship over Deal 6-0.



The High School Football team lost a nail-biter in the championship to Roosevelt 13-12!



Winter Sports competition starts this week.

Go Knights! Go Griffins!
Congratulations to Jessica Amaya, Miamour Mesa, and Ariana Reyes who made the DCPS girls soccer team that will travel to Barcelona in the spring. We had 10 girls try out for the team, 7 made the 1st cuts and 3 made the final cut. We also have 2 alternates.
Please see the list below. Go Lady Griffins!
Official Spain Team Roster Members:
LINCOLN
BELL

Junior Varsity Basketball – 0 - 0
Varsity Girls Basketball – 0 - 0
Varsity Boys Basketball – 0 - 0
THIS WEEK'S SPORTS SCHEDULE
Monday

​Tuesday

Wednesday
Thursday
Friday

​Saturday

WEEKLY CALENDAR
Monday

Middle School Girls Volleyball vs.
Deal at 4:45 @ CHEC
Middle School Boys Basketball vs.
Deal at 6:00 @ CHEC
Varsity Girls Basketball vs.
Sidwell Friends at 6:00 @ Sidwell Friends
Wednesday

Junior Varsity Basketball vs. Georgetown Day at 4:30 @ Georgetown Day
Varsity Boys Basketball vs. Georgetown Day at 6:00 @ Georgetown Day
Thursday
Middle School Girls Basketball vs.
West at 4:45 @ West
Middle School Boys Basketball vs.
Varsity Girls Basketball vs. Southwestern at 5:00 @ Baltimore
Varsity Boys Basketball vs. Seed at 7:00 Seed
Middle School Wrestling Jamboree at 9:00 @ Deal
UPCOMING EVENTS AND ACTIVITIES
Shout out to Ms. Thweatt for serving as the Principal Designee last week!
Kudos to Mr. Bufford for organizing College Awareness activities for Middle School and High School last week!
Shout out to Mr. Galvan for middle school Saturday Academy!!
Kudos to Ms. Chiu, Mr. Jaramillo, Ms. Chatalian, Ms. Penn Pearson, Ms. Ryan, Ms. Gonzalez, Ms. Abbondanza, Mr. Edmonds, Mr. Aking, Ms. Mimi, and Mr. Pough for their help covering extra classes last week while the WIDA training was in session!!!
Kudos to Ms. Emami, Mr. Broad, Mr. Caceres, Ms. Chiu and Ms. Baker, for attending the PARCC training last Friday! We look forward to them sharing out!
Shout out to Mr. Hernandez for organizing the WIDA training on last Thursday and Friday, and for all teachers who participated: Ms. Ramirez, Ms. Perez, Mr. AbuSabha, Ms. Garcia-Carmona, Ms. Del Cid, Mr. Arango, Ms. Sanchez, Mr. Gonzalez, Mr. Lopez-Febres, Mr. Fuentes, Mr. Amortegui, Mr. Hernandez, Ms. Ferreira, Pete Magee, Mien Patterson, Kiril Vaglenov, Indira Farrackan, James Thurman, Derek Cabone, Reggie Williams, Mr. Rahman, Ms. Patkus, Mr. Morden-Snipper, Mr. Reyes, and Mr. Thurman!! We look forward to them sharing their knowledge and learning as we continually work to close the achievement gap with our English Language Learners!
UPDATES FROM: FACULTY LEADERSHIP CHEC ARTS
LIBRARIES
EMOC VISION BOARD CLUB
FACULTY MEETING - NEXT WEEK - DECEMBER 14
Due to the International Dinner, December's Faculty Meeting will be held next Thursday, December 14. The agenda will focus on Mandated Reporting, presented by the Personal Growth Team, and Attendance and Grading Protocols
The Leadership Team will continue to meet on Wednesdays this year. Last meeting, the team worked on determining our progress in our CSP in the area of English Language Learners. Team members looked at Access for ELL scores, WIDA model scores, student work and ANET data in determining the gaps experienced by our ELL's. The team also brainstormed solutions. The notes from the meeting are attached in this link:
The next meeting with be on Wednesday, December 13, and the Science Department will present on the progress in Science in relation to our CSP goals. The Leadership Team is a group of teachers, counsellors, and administrators who meet every week to discuss school needs, and plan for improvements. The Leadership Team designs the school's comprehensive school plan, and helps in its implementation. Please consider joining the Leadership Team this year. It is open to all faculty and staff. We need the involvement and voices of all. Remember, Leadership team meetings are open to all who are interested in schoolwide decision-making and leadership. You can come once, or as many times as you like, but please make your voice heard!

FROM KAITLIN ATHMER
The Unified Bocce Championships is on Wednesday, December 6th, 10:30am-2pm, at Catholic University DuFour Athletic Center.
Special Olympics is inviting Principals, Athletic Directors, and other members of our school community to come out and see inclusive sports in action--perfect for Inclusive Schools Week next week! Unified Sports brings together students with and without intellectual disabilities to play sports and build leadership skills-->social justice!
Thanks for your support of our Special Olympics Athletes and our Unified Partners!
CHEC ARTS DEPARTMENT

International Festival
In order to involve the entire CHEC community in our International Night on December 7, 2017, we are planning to host activities throughout the week of December 4. We would like to begin by having a competition between SLCs that involve decorating hallways and doors to celebrate the holidays from an international perspective. At CHEC, we teach French, Japanese, Portuguese, Chinese, Arabic, Italian, and Spanish. We thought it would be fun for each SLC to choose a country that speaks one of the languages we teach, research the holidays specific to that country, and decorate their classroom doors or hallways based on what they learn. We could make it a competition with judging taking place at the end of the week.
List of activities for International Festival
Multicultural holiday music played at each entrance during intake (All week)




Afro Cuban Ensemble performing for lunches (Monday)




Decorating Main Offices (Monday - Hospitality)




Dancing to a variety of musical styles during lunch times (Tuesday)




Recruitment event for language teachers during lunches (Wednesday)




Middle School Parade (Thursday)




Culture Boxes (Thursday evening - Pathways Students)




SLC Door Competition (All Week; Judging and announcement of winner on Friday)




Slam Poetry Contest with focus on the Holidays (Wednesday - Model UN; Hosted by English Department & PGT; Held during all 3 lunches)



CHEC LIBRARIES

Many staff members expressed interest in learning more about how to register and use the 25 Books Campaign logging system, Beanstack. DCPS Library Programs and Beanstack are nearly finished uploading all student data for the roll out.
Please fill out the interest form so Ms. Falkenberg can contact and coordinate a convenient workshop time.
Schedule library visits so you and students have materials to read over the winter break!
------------------------------
Hour of Code
The global movement Hour of Code occurs December 4th - 10th. Students and adults of all ages can participate in coding tutorials available in 45 languages. Join the event in the Lincoln Library during the lunch / recess periods.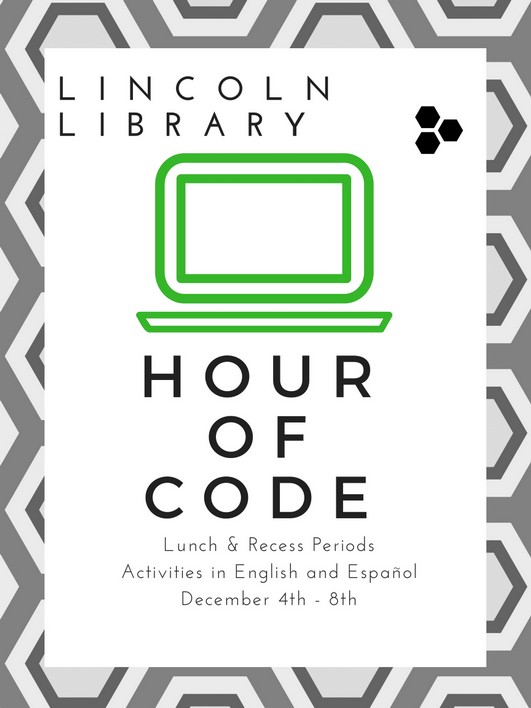 ------------------------------
25 Books Campaign: Design Committee Meeting
Join your Columbia Heights Education Campus librarians, Christopher A. Stewart (Bell) and Angela Falkenberg (Lincoln), as we empower CHEC Scholars with the 25 Books Campaign initiative. Our mission is to develop students' momentum as passionate readers while continuing to maintain a high standard of engaged leaders within our culture of reading.
On Wednesday, December 13, 2017 at 2:15 *early dismissal
------------------------------
Bell Library Reservations
The CHEC Bell High School Library would love to invite teachers and staff to reserve library space via our new platform, Skedda (https://reservechecbelllibrary.skedda.com/booking). Once booking your first reservation you will be prompted to create a quick login. Users will be able to see when space is available and when space is unavailable. This will allow for transparency and comfort in knowing that the time that you have requested, is available. There is also a space for *notes. If you would like to request AV material (i.e. projector) I can have that available and set-up for you.
------------------------------
CHEC / Bell Library: Loving from Afar
Supporting our high school brothers and sisters in St. Thomas, U.S. Virgin Islands and Puerto Rico
As we continue to think about all who have been impacted by the devastating natural disasters over the last few months; the CHEC / Bell Library is sending well wishes with books to high school students at Charlotte Amaile High School and Ivanna Eudora Kean High School in St. Thomas, U.S. Virgin Islands and The Department of Education and Manuela Toro Morice High School in Puerto Rico.
Please come to the library and place an encouraging note in the book, letting our beloved St. Thomas and Puerto Rico know that we support them!
Books will be mailed on December 8, 2017.
EMOC

Upcoming Events for the Empowering Males of Color team:
1. Black and Brown Hack-A-Thon
Saturday, December 2, 2017, 8:00 am – 4:00pm

Ron Brown College Preparatory Academy for Boys (Washington, DC)

Mentors & young men of color from across the D.C. community will convene to guide young men in grades 6-12 through the arduous process of solving problems they face in their day to day lives. With over $5,000 in prizes for our top three teams, we are expecting approximately 300 boys, mentors, and volunteers from DMV private, public, and public charter schools. For Bellmen, this is a chance to charge your social, mental, and creative batteries. Parts of this experience can be used to meet tasks from the

Stay'n Charge Challenge

.

https://blackandbrownboyshack.splashthat.com/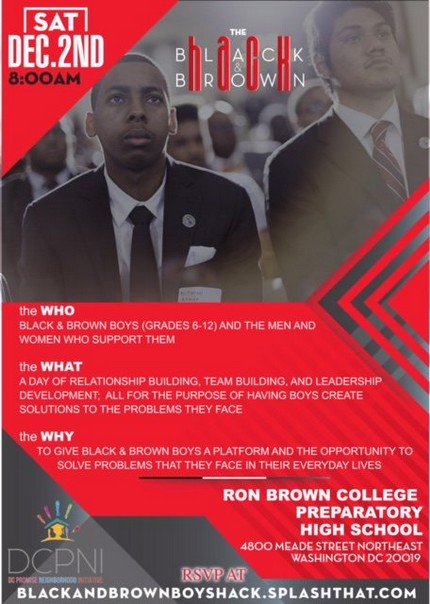 2. The Power of Networking
Monday, December 4, 2017 from 5-7pm

Eastern Senior High School

1700 East Capitol Street Northeast

Eastern Men of Excellence (Eastern's version of CHEC Bellmen) will host a workshop and social gathering to discuss the ins and outs of networking, professional development, and mentorship. For Bellmen, this is a chance to charge your social, mental, and financial batteries. Parts of this experience can be used to meet tasks from the

Stay'n Charge Challenge

. This will be a group trip. Permission slips are attached to this email, hard copies will be printed and kept at the Bellmen office (Room B108B, next door the Model UN)



------------------------------
Let's
Create
your
Future…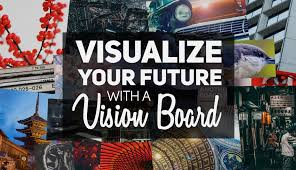 with Ms. Crivelli & Ms. Pasha!
When:
WEDNESDAYS (on NON early-release days)
SIGN UP Sheet
outside of A122! (for HS students)
Group "Sessions" will rotate with 6 students every 6-8 weeks. Student selections will go in order -FIRST COME FIRST SERVE!!!
We will contact you so you know when its your turn to participate

!
------------------------------
Yearbook Pictures
Yearbook pictures for staff and students (except 8th and 12
th graders) is December 21, 2017.
------------------------------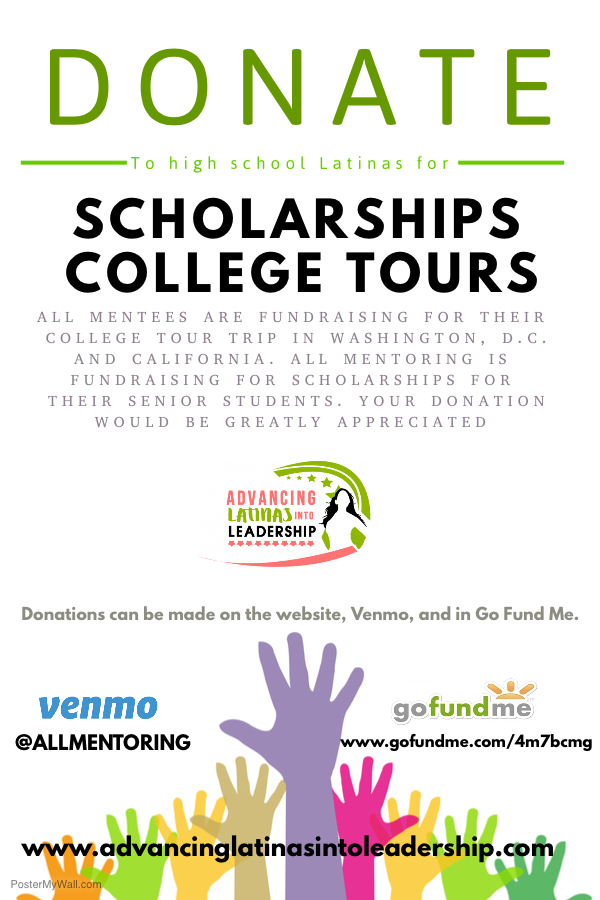 CREATING A CLIMATE FOR LEARNING. MIDDLE SCHOOL GRASP EXERCISE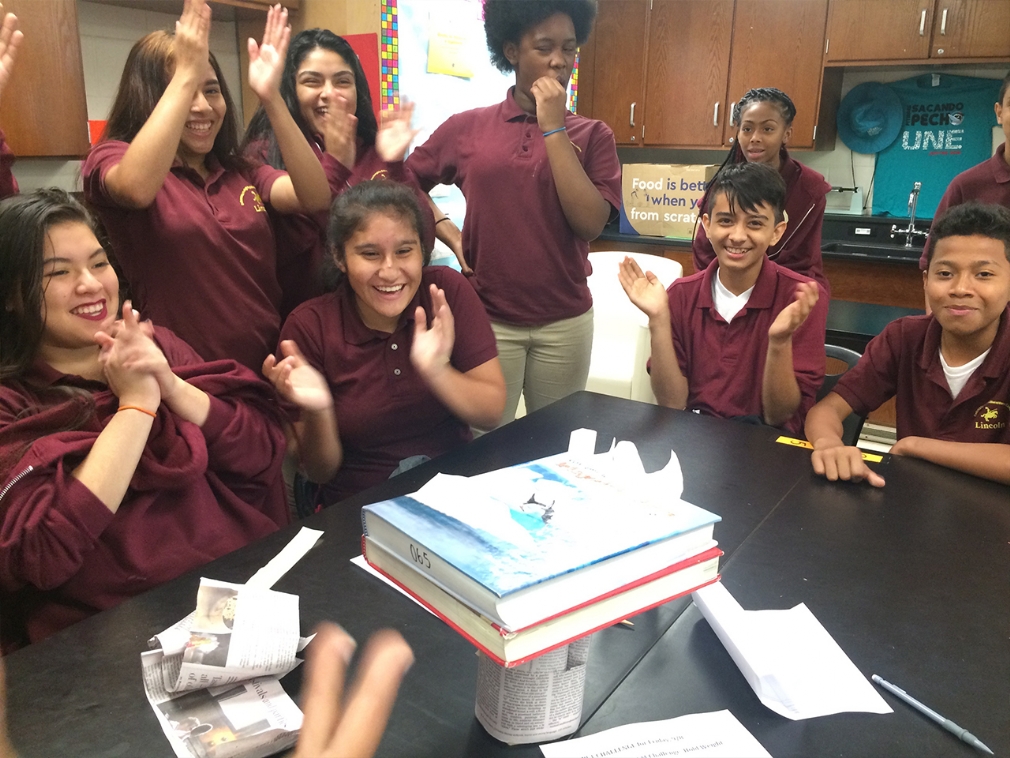 The next stretch of our marathon will be to the Winter Holidays and we have A LOT going on between now and then! Our culture focus for the next three weeks will be on the sixteen days filled with learning; the truer we are to these culture standards, and the more thoughtful we are with our planning, the more learning will be able to occur on each day and in each period. Below are our focal areas!
Learning, Learning, Learning
Maximize learning time in 1st period with lesson plans and uniform checks (to speed up the process in later periods.




Tight lesson plans, so students expect to continue the tough push even on testing days.




Urgency – our efforts are worth our students' while; plan with intentionality.



Students should be in full uniform throughout the day. Let's continue to support one another by checking all students throughout day.



In particular, how are you celebrating our struggling students? Are you using our PBIS points system to let students know what you expect of them? If you write a referral for a student in your class today, plan to catch them doing something good tomorrow. This communicates that you aren't just "out to get them" and it shows them that you know that they know what appropriate behavior is in your class.




When you're reaching out to parents, be sure to share something that you've seen their child do that makes you proud. Parents love to know that those who they've entrusted their children to are positive people and influences on their lives.



Detention is a first intervention we have for students to check and correct their behavior in your classrooms. Students being informed of this consequence is vital to the effectiveness of the consequence. Remember to use our 5 step process with fidelity so that our students will not earn a greater consequence of ISS and thus lose valuable class time



We always need more support at dismissal from 3:15pm until 3:35pm (High School), 4:15pm until 4:35pm (Middle School). Please follow students all the way out to the front of the building. Students should be encouraged to move on toward their bus stops/metro quickly. Teachers and staff that can make themselves available to stay out front will be greatly appreciated.



All lunches have their ups and their downs. We always appreciate additional supports in the cafeteria on days that teachers are available. Check-ins with students build relationships and adult presence supports our daily procedures in lunch.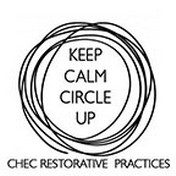 Restorative Justice in Oakland Schools: Tier One. Community Building Circle
A pair of students at MetWest High School, an Oakland public school in Oakland, Calif., facilitate a community-building circle in their classroom
VISITORS TO CHEC THIS WEEK: BARBARA HARMAN, HARMAN FAMILY FOUNDATION
CHEC AT SPECIAL OLYMPICS BOCCE CHAMPIONSHIP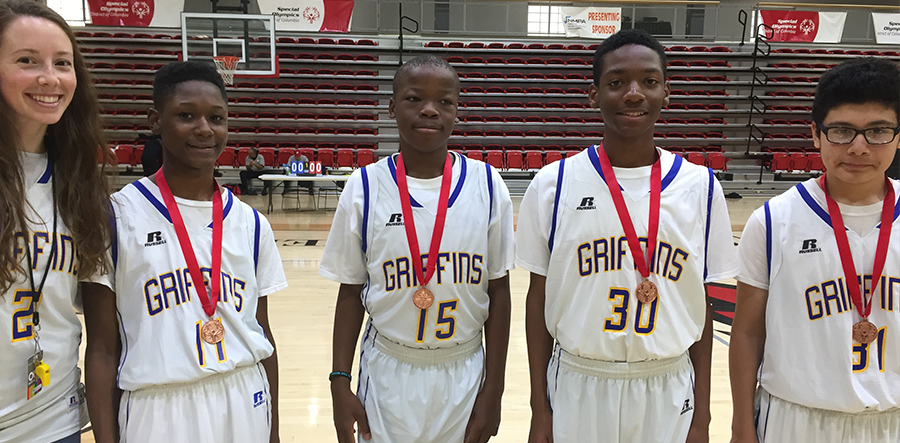 CHEC MS 2017-18 BOYS SOCCER CHAMPIONS
HS STUDENTS COACH 8TH GRADE STUDENTS