This week we are focusing on College and Career Readiness. Our overarching focus in this area is:
Engage all students in grades 6 through 12 in a college going culture and planning process by incorporating college awareness, goal setting and post-secondary plans at all grade levels.
Increase ACGR from 89% in SY16-17 to 90% in SY17-18

100% of students will have postsecondary plans (acceptance to college or other post-secondary, by EOY)

95% of eligible students will have completed FAFSA

100% of eligible students will have completed DCTAG application
We are working on this through the efforts of our Pathways Coordinator, Ms. Pugh, who is working intensively 30 of our most vulnerable seniors to make sure they are successful. Mr. Bufford, our College and Career Coordinator is not only organizing school-wide College Fairs and Trips, but planning with grade level counselors to provide college information and resources through advisory sessions starting in the 6th grade.
One of the key goals for all of us includes ensuring that all students are successful in all classes, and intervening when they are struggling. In order to meet our promotion and graduation goals, we must also meet our goal of 90% of the students passing all of their courses every advisory. We have just completed the first advisory, and the data shows that the overall pass rate was 91% for the school. This is an excellent indicator of our progress towards our goal, and a tribute to the hard work and dedication of all. Now we must drill down and identify the students who are not passing, so that we can provide interventions in the second advisory.
THERE ARE NO WORDS TO EXPRESS OUR GRATITUDE....
Shout out to Mr. Jackson, Ms. Thweatt, Coach A, and all who supported the Homecoming Events!! It was truly amazing!!
Kudos to all of our Homecoming Dance Chaperones - Mr. Talarico, Ms. Ermis, Ms. Joseph, Ms. Kamal, Ms. Exantus, Mr. Hunter, Mr. Jackson, Ms. Ferguson, Mr. Daniels, Ms. Ngacha, Mr. Broad, Ms. Hartwell, Mr. Aguilar, Ms. C. Baker, Mr. Arabian, Ms. McCulloch, Ms. Lydia, Ms. D. Edwards, Ms. Bernard, Ms. West, Ms. Tukeva, Ms. Troy, Mr. Odom, Mr. Pankaj, Mr. Boone, Mr. Aking, Mr. M. Hernandez, Mr. Galvon, Mr. Molina, Ms. Benjamin, Ms. Viapando-Strickland, Mr. Gallion, Mr. Best, Mr. M. Jones, Mr. Lopez, Mr. Bufford, Ms. Thweatt!!! The dance was fantastic!!!
Shout out to our RJ Team – they were highlighted in the Restorative Times Newsletter!!!
Kudos to Mr. Hardmon, Mr. Gonzalez, and our EMOC team for a great Kick Off for our young men last Wednesday!
Shout out to all faculty and staff for a great Parent Teacher Conference Day! We had 409 parents, and there were great conversations and sharing of ideas throughout the day! Thank you for making our parents feel welcome and a part of our school community.
Kudos to all of our Coaches and Sports Teams for wrapping up the year in playoffs!!!
SATURDAY ACADEMY IN ACTION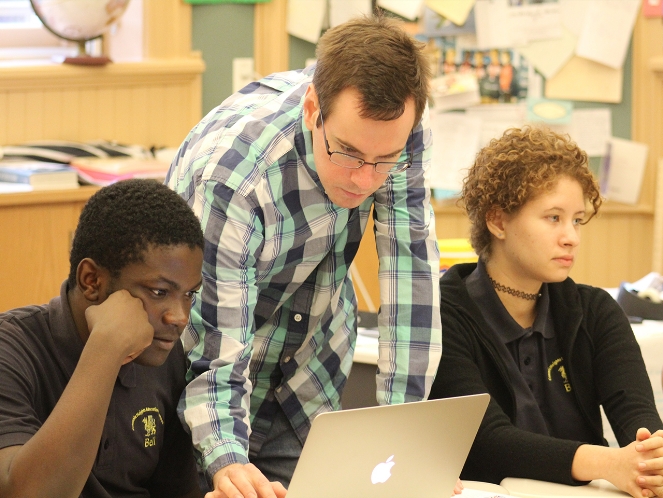 November 6 - November 10, 2017
IN THIS ISSUE

Leadership Team and Other Updates
Opportunities and Updates
Ambiente, creating a climate for learning
Upcoming Events and Activities
LAST WEEK'S RESULTS
The Middle School Boys Soccer team defeated Oyster Adams and Stuart Hobson to secure the number one seed in the Middle School Boys Soccer playoffs. The Middle School Volleyball Team lost to Stuart Hobson in the quarterfinals of the playoffs. The High School Volleyball team lost to Dunbar in the quarterfinals of the DCIAA playoffs. The High School Boys Soccer team lost in the semifinals of the DCIAA playoffs to Cardozo. The High School Girls Soccer team defeated School Without Walls in the semifinals of the DCIAA playoffs but lost in the championship to Wilson. The football team defeated Coolidge. State playoffs begin this week. The High School Boys and Girls Soccer and Volleyball teams have all qualified for the state playoffs. Go Knights! Go Griffins!
THIS WEEK'S SPORTS SCHEDULE
Monday

​Tuesday

High School Girls Soccer vs. Georgetown Day at Georgetown Day @ 2:45
High School Boys Soccer vs. Gonzaga at TBD @ TBD
High School Volleyball vs. Model at CHEC @ 4:00 (State playoffs)
Middle School Boys Soccer vs. Hardy at Spingarn @ 5:00
Wednesday
State Volleyball playoffs continued
Thursday
Middle School Boys Soccer Championship at Spingarn @ 5:30
State Soccer playoffs continued
High School Football vs. McKinley at Cardozo @ 6:00 (Playoff semifinals)
Friday

​Saturday

WEEKLY CALENDAR
Monday

ROTC College Day Trip-VA Tech
MS Parent Advisory Board meeting @4:30pm
Wednesday

Thursday
Veteran's Day – No School
UPCOMING EVENTS AND ACTIVITIES
Department of Education Office of English Language Acquisition
(OELA) Crystal Gateway Marriott
Arlington, VA 22202 9:15am
Interim 1 is complete and graded, and we had a 95% participation rate in the assessments! Congratulations to all! Now it is time to analyse the data, and incorporate it into our planning and instruction. It is important to identify the standards which were weak, and develop a reteach plan for those students who need it. At the same time, planning backwards from the next interim, we should plan to address the new standards that will be assessed. Short cycle assessments should include items on the reteach standards, as well as the new standards being taught.
By now, all classes should be fully involved in the first GRASPS of the second advisory. Planning backwards from the ultimate product, the workshop model of instruction allows maximum time for students to work on their project, peer review with the rubric, and revise.
NEW INSTRUCTIONAL RESOURCE FOR ALL TEACHERS – VOCABULARY.COM
Our recent data has shown that vocabulary development is a priority for our students. Vocabulary is a critical component of reading comprehension and the gateway to reading for learning. Based on this need, CHEC has purchased a school-wide license for Vocabulary. Com, an online resource that will be available to all teachers and students. Mr. Tobias will be sending instructions for logging on. Please see the below welcome letter from Vocabulary.com for a summary of its features.
Welcome to the Vocabulary.com Educator Edition! Below are a few links that you can use as a cheat sheet to help you get started:
Create a class for each period you teach and invite your students to join. Easily assign work to your classes, then monitor student progress on your private teacher dashboard. See who did the homework and what words your students are struggling with.
WHAT ARE YOU TEACHING? LET US HELP.
Join us for a
45-minute Educator Bootcamp
where we'll get you in shape to become a Vocabulary.com expert. We offer multiple sessions per week to fit your busy schedule. No push-ups required, we promise.
Read our blog for great ideas about how to use Vocabulary.com in your classroom, or follow us on Facebook and Twitter to get the latest scoop on all things Vocabulary.
Have questions? Check out our Help Center. You'll find articles that answer many common questions such as:
Or watch one of our many help videos:
Can't find the answer to your question? Respond to this email (or any email we send you), or email
support@vocabulary.com
for help, and we'll do our best to help you.
UPDATES FROM:
LEADERSHIP EMOC FLAMBOYAN LIBRARIES
The Leadership Team will continue to meet on Wednesdays this year. Last meeting, on Wednesday October 25, the team worked on determining our progress in our CSP in the area of English Language Arts. Team members looked at student work and ANET data in determining the progress made. The next meeting with be on Wednesday, November 22, and the ESL Department will present on the progress of English Language Learners, specifically in relation to the impact of our Avance after school program. The Leadership Team is a group of teachers, counsellors, and administrators who meet every week to discuss school needs, and plan for improvements. The Leadership Team designs the school's comprehensive school plan, and helps in its implementation. Please consider joining the Leadership Team this year. It is open to all faculty and staff. We need the involvement and voices of all. Remember, Leadership team meetings are open to all who are interested in schoolwide decision-making and leadership. You can come once, or as many times as you like, but please make your voice heard!
EMOC UPDATE
On Wednesday, November 1, CHEC Bellmen hosted a luncheon in the Lincoln library from 1:15-4pm. Those who attended the lunch learned about the Stay'n Charge challenge and ways to be involved. Young men of CHEC were invited to become Bellmen members and join an organized effort to complete the challenge. Those who join will have access to field trips, guest professionals, and job/internship opportunities made possible by supporters of the initiative.
On Wednesday-Thursday, November 8-9, 2017. Bellmen and interested candidates will travel to Shenandoah Valley, Virginia for a 2-day, 1 night Retreat. This trip will move attendees closer to meeting the Stay'n Charge Challenge (see "Outdoor Learning Experience").
To learn more about CHEC Bellmen and the Stay'n Charge Challege, visit checbellmen.com.
To date, we have 220 home visits completed by 56 teachers! Great job!!! Congrats to the 10th grade team for taking back the lead from the 12th grade team!! 10th grade has visited 64 students which is 26% of the class of 2020!!! Kudos to 7th grade for leading on the middle school side!!!!!
Please remember that our SLC goal for this year is to visit 100% of the families in our PLTs, and the sooner we can accomplish this the better results we'll see in our classrooms.
​Often times the school has tickets that are available free of charge for concerts and sporting events! Look for these opportunities to take students and their families for free! Engage them in conversation about their child's hopes and dreams and that will certainly count for a home visit!!
If you know your student has a sibling in another grade at CHEC please partner up with teachers who teach the student. This will offer a richer engagement. You CAN NOT do a home visit for a sibling and you don't teach them! Please give that opportunity for a teacher who teaches that child!
Teachers! Have you been thinking about taking a World Language Class to better communicate and serve our students, families, and community all while earning CSC points!?!?!?! Sign up for a class on Edgenuity! All teachers should already have an account! Visit edgenuity.com, your username should be your email address and your password is teacher. If you have trouble, Contact the Edgenuity Support Team by phone at (877) 202-0338 ext. 3. Currently, they offer the following languages; Chinese, French, German, Latin, and Spanish!
If you have any questions please reach out to Ms. Whitaker room A 166 ex 5062 or Ms. Gonzalez room C218 ex. 4061.
CHEC LIBRARIES

Join your Columbia Heights Education Campus librarians, Christopher A. Stewart (Bell) and Angela Falkenberg (Lincoln), as we empower CHEC Scholars with the 25 Books Campaign initiative. Our mission is to develop students' momentum as passionate readers while continuing to maintain a high standard off engaged leaders within our culture of reading.
On Wednesday, November 16, 2017 we will be presenting at the next Staff Meeting at 3:30 P.M.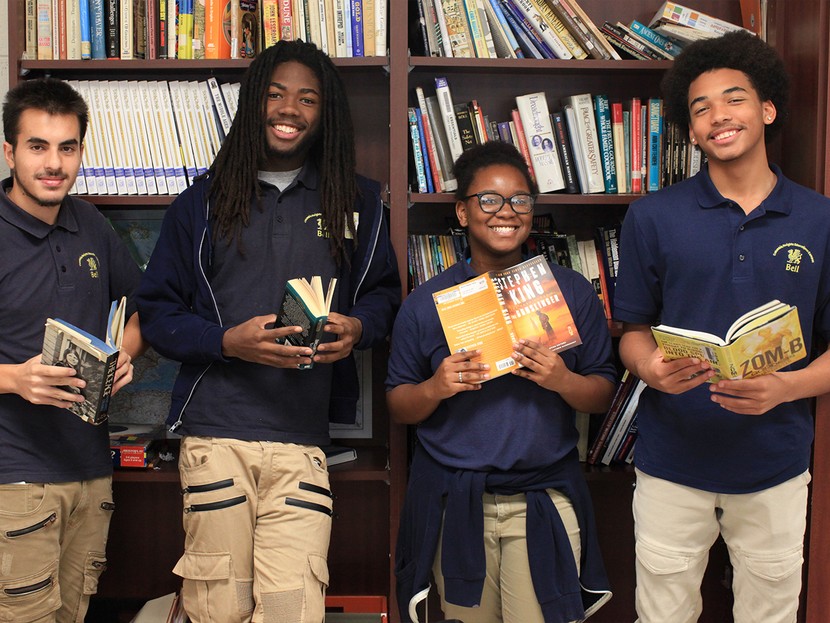 ------------------------------
Bell High School Event

CHEC/ Bell Library: Loving from Afar
Supporting our high school brother and sisters in St. Thomas, U.S. Virgin Islands and Puerto Rico
As we continue to think about all who have been impacted by the devastating natural disasters over the last few months; the CHEC/ Bell Library is sending well wishes with books to high school students at Charlotte Amaile High School and Ivanna Eudora Kean High School in St. Thomas, U.S. Virgin Islands and The Department of Education and Manuela Toro Morice High School in Puerto Rico. Please come to the library and place an encouraging note in the book, letting our beloved St. Thomas and Puerto Rico know that we support them!
------------------------------
Books will be mailed on December 1, 2017.
Bell Library Reservations
The CHEC/ Bell High School Library would love to invite teachers and staff to reserve library space via our new platform, Skedda
(https://reservechecbelllibrary.skedda.com/booking)
. Once booking your first reservation you will be prompted to create a quick login. Users will be able to see when space is available and when space is unavailable. This will allow for transparency and comfort in knowing that the time that you have requested, is available. There is also a space for *notes. If you would like to request AV material (i.e. projector) I can have that available and set-up for you.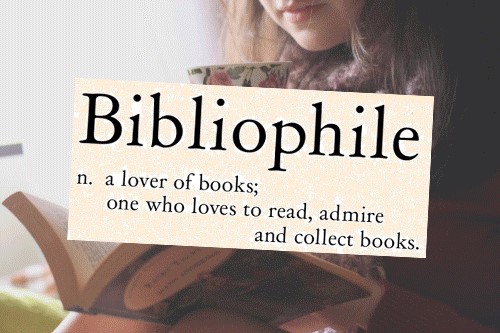 BRUNCH WITH THE CHEC/BELL LIBRARIAN FOOD
FOOD, LIT. & BOOK DISCUSSION
Join us as we deepen the community bond through literary engage
ment and empowerment, we will discuss books, eat food and share stories
that make us laugh, hope and dream.
Date: 1st Wednesdays of each Month
Location: Corner of 15th Street and Irving
Wednesday, December 6th, 2017




Wednesday, January 3, 2018




Wednesday, February 7, 2018




Wednesday, March 7, 2018




Wednesday, April 4, 2018




Wednesday, May 2, 2018




Wednesday, June 6, 2018



CHEC/ Bell High School Library | 3101 16th Street, NW | Washington, DC 20010 | (202) 939-7700 EXT. 5118
Christopher A. Stewart, CHEC/ Bell Multicultural High School Librarian
EMPOWERING MALES OF COLOR (EMOC) FORUM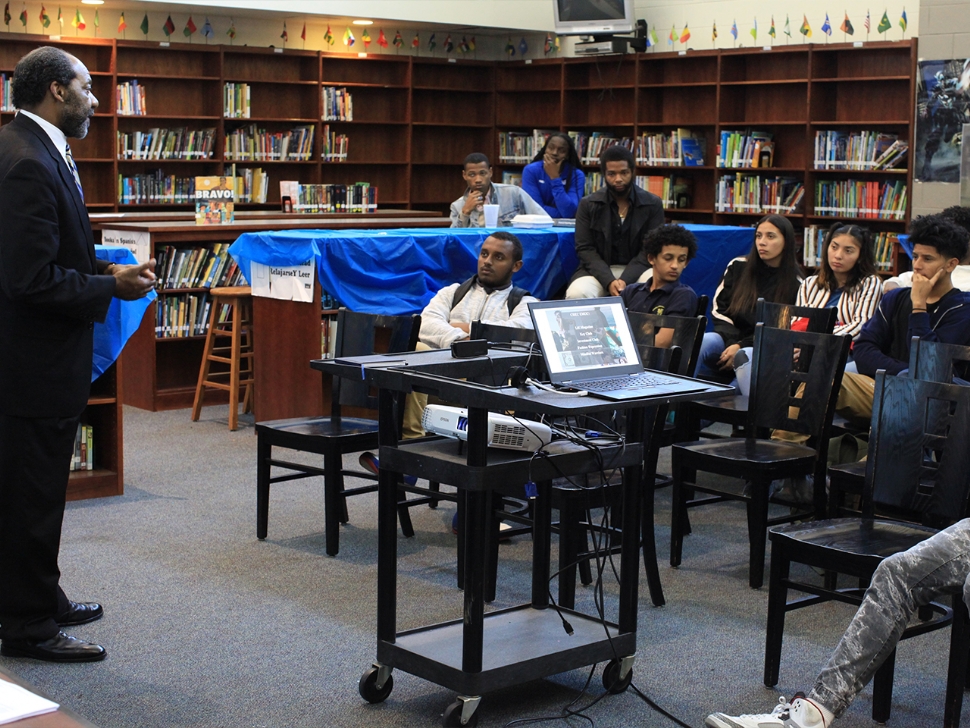 TIGHT UNIFORMS AFTER HOMECOMING WEEK

Homecoming Week ended with a bang! Thanks for so many who participated in the Homecoming Week dress downs and activities. We certainly had a blast, and the students really showed their spirit throughout the week. During the week after Homecoming week, students need extra support to get back on track. All staff should remind students of expectations and hold students to these expectations. Focus on uniform, jackets should be off and not tied around student's waist. This focus is crucial for resetting our classrooms so that our students will maximize their learning time this week.

Below is a list of behaviors to be aware of this season. Be sure to communicate our expectations clearly and regularly!
Cool weather means fall sweaters and jackets. Students are expected to keep their non-school sweaters and jackets in their lockers unless they are school uniform-appropriate.




Deeper student relationships have formed, for better and for worse. Be on the lookout for relational aggression or conflict, as well as for students who are especially close and those that may be left out of new friends groups. Do not ignore petty bickering; address it immediately with teaching or consequences as appropriate. Share concerns with administrators and counselors, too.




Autumn also means fall sports, which can incentivize positive behavior or breed excessive competition. Teach our students what it means to have CHEC Pride. How can they encourage each other to reach their highest potential, rather than putting each other down?




And lastly, let's be honest about our own (the adults') behavior. Laziness leads to loose systems, and loose systems create confusion of our students about what our expectations are for them. I want to encourage you to renew your commitment to the following systems that we have in place to maintain order throughout our day-to-day.



o CHEC 5 step referral process in the classroom

o Cell phones checked at the door and in lockers (not in pockets)

o Recognizing positive behavior with PBIS Points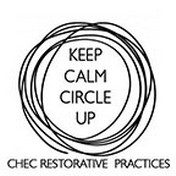 How are your Circles going?
For the teachers/staff who might be leery of doing circles, here is a very basic circle outline. If you just want to do this outline every week that is ok until you feel comfortable doing more in-depth circles. This might not take up the whole time we have in Advisory, but it is a quick Circle to do in your regular classes. Or see the suggestions at the end for more questions you can use to start Rounds.
Notes for Teacher:
The Check-In circle is a generic circle you can use anytime and over and over again. It is a simple outline to check in how everyone's week has been going, what goals they might have for the coming week, how are they doing, etc. If you are new to circles this would be a great one to start with and keep doing until you feel comfortable enough moving on to more in-depth questions.
Materials needed: Talking piece




Display values your class created during the values circle and use them as your centerpiece;




Make sure to have the guidelines your class developed the previous week posted somewhere or written on the white board clearly visible;




I have not included opening and closing quotes on this outline. Once you feel ready please feel free to add your own or offer students to share something. Other ideas for opening/closing ceremonies: mindfulness moment, listen to a song, quote, poem, excerpt from a story.



Friendly Reminders:
Remember this is supposed to be a safe space/ judgment free zone. If a student shares something a little ridiculous or a vision that they might be sharing as a joke, they are testing the waters, trust the process and keep the circle moving;




Please feel free to modify the circle questions or opening/closing quotations as you see fit;




Participate! This is not just for the students to get to know each other, but to build relationship with you. Answer the questions draw the pictures, etc.




If your class is mixed with Spanish and English speakers consider having a English speaking facilitator and a Spanish speaking facilitator they can repeat after each other to meet the needs of all students in the class.




The bold text is what is supposed to read out loud, the regular text are just instructions for the reader.



Opening Ceremony (pick one student):
When the facilitator calls on you, ask everyone to "close your eyes and take three deep breaths."
Cuando el facilitador te llame, pídele a todos que "cierren los ojos y tomen tres respiraciones profundas".
Closing Ceremony (pick one student):
When the facilitator calls on you, ask everyone to "close your eyes and take three deep breaths."
Then say, "The circle is complete, see you next week!"
Cuando el facilitador te llame, pídele a todos que "cierren los ojos y tomen tres respiraciones profundas".
Ahora diga "¡ el círculo está completo, nos vemos la próxima semana!"
Co-Keeper 1 (pick one student):

You will be co-facilitating a circle this morning following these steps.
1. Opening Ceremony: Ask the person who has the "Opening Ceremony" to start the circle.
2. Introduce the Talking Piece and Guidelines Developed in Previous Circle:
"Good morning I'm going to review the guidelines: (read guidelines). I want to emphasize that you can't talk unless you have the talking piece and if you don't want to share you have the right to pass.
"What's on your mind right now"
"Tell us about a low point and a high point since we last had a check-in."
Esta mañana estará cofacilitando un círculo siguiendo estos pasos.
1. Ceremonia de inauguración: Pregunte a la persona que tiene la "ceremonia de inauguración" para comenzar el círculo.
2. Introduzca la pieza parlante y las pautas desarrolladas en el círculo anterior:"Buenos días voy a revisar las pautas que inrepretamos la semana pasada: (Pídale a la maestra la copia de las pautas)." "por último quiero enfatizar la pieza parlante por favor no hables a menos que tengas esto en tu mano y recuerdes que tienes el derecho de pasar si no quieres contestar."
3. Ronda de apertura: " ¿Que esta en tu mente en este momento?"
4. Actividad principal: ""Cuéntanos sobre un punto bajo y un punto alto desde la última vez que tuvimos un check-in."
Co-Keeper 2 (pick one student):

You will co-facilitate the following steps of the circle after Co-keeper 1 finishes.
Storytelling Rounds Round 1: Starting with yourself, share your answer to the following question. Then pass the talking piece to the person next to you so that others can begin sharing. "What is a goal you have this week it could be about school or about life outside of school?"
Round 2: Starting with yourself, share your answer to the following question. Then pass the talking piece to the person next to you so that others can begin sharing. "What are you looking forward to this weekend?"
Round 3 (Time permitting): Starting with yourself, share your answer to the following question. Then pass the talking piece to the person next to you so that others can begin sharing. "In one word say how you feel leaving the circle."
Closing Ceremony: Ask the person who the "Closing Ceremony" to read the quote aloud.
Usted cofacilitará los siguientes pasos del círculo después de que el co-Keeper 1 termine.
Ronda de cuentacuentos ronda 1: comenzando por usted mismo, comparta su respuesta a la siguiente pregunta. Luego pasa la pieza que habla a la persona a tu lado para que otros puedan empezar a compartir. "¿Que objetivo tienes esta semana? Podría ser sobre la escuela o sobre la vida fuera de la escuela."
Round 2: comenzando por usted mismo, comparta su respuesta a la siguiente pregunta. Luego pasa la pieza que habla a la persona a tu lado para que otros puedan empezar a compartir. "¿Que te tiene emocionado para este fin de semana?"
Ronda 3 (tiempo que permite): comenzando por usted mismo, comparta su respuesta a la siguiente pregunta. Luego pasa la pieza que habla a la persona a tu lado para que otros puedan empezar a compartir. "en una palabra decir cómo te sientes dejando el círculo."
Ceremonia de clausura: pídale a la persona que la "ceremonia de clausura" que lea la cita
Sample Prompting Questions/Topics for Circles
GETTING ACQUAINTED
Share a happy childhood memory.




Share a funny story from your work (or life).




If you could be a superhero, what super powers would you choose and why?




What do you appreciate about your work or main activity?




How would your best friend describe you?




What would you not want to change about your life?




If you could talk to someone from your family who is no longer alive, who would it be and why?




If you had an unexpected free day, what would you like to do?




If you were an animal, what animal would you be and why?




Name two things or people who always make you laugh.




I like to collect . . .




Name one male and one female who is a good role model for young people.




When was the last time you said "yes" and would have liked to say "no?" Why did you say, "yes?"




If you could have a face-to-face conversation with someone alive today or someone who has passed on, who would it be and why?




Describe your ideal job.




Describe your favorite vacation.




If you could change anything about yourself, what would it be?




What is one skill or talent you have?




What are three "gifts" (attributes of yourself) that you bring to the Circle?




If you were a reporter, what kind of stories would you like to write about?




Who are some of your heroes? Why are they your heroes?




What do you think other people see as your best quality? Why?




What is the silliest thing that ever happened to you?




What is the best thing that happened to you this past week? What was the most difficult or challenging thing that happened to you this week?



CELEBRATING SPIRIT WEEK AT CHEC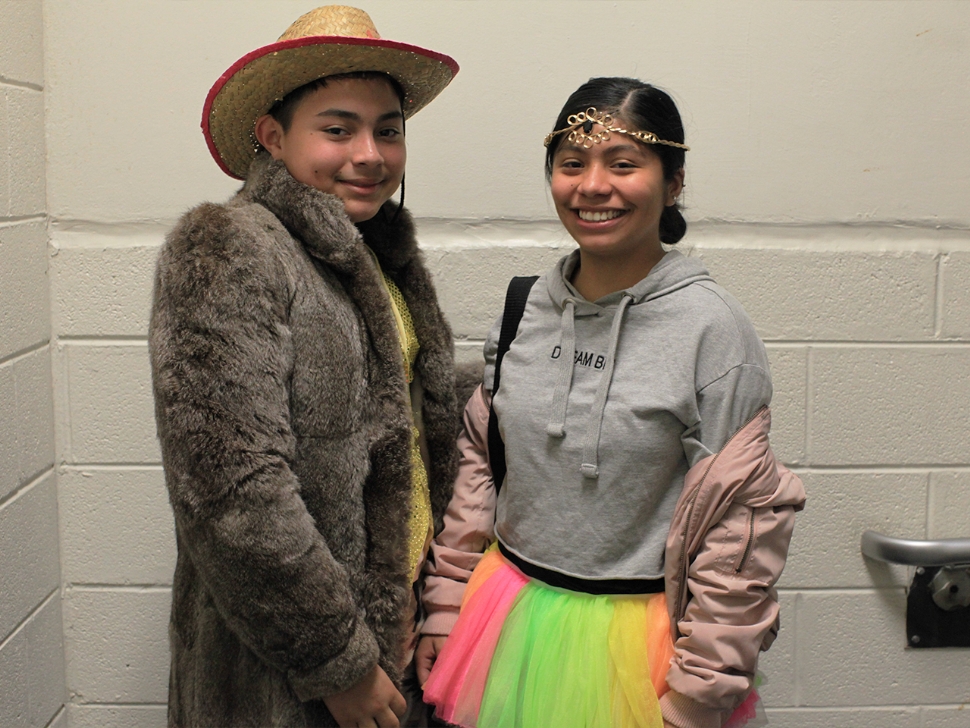 GREEN TEAM WORKS WITH UDC ON SCHOOL GARDEN