PARENTS AS PARTNERS ON PORTFOLIO PRESENTATION DAY

This week we are focusing on our Literacy and Math Focus area of our CSP. Our school specific strategy is:
Implement personalized, project based learning aligned to standards in order to ensure that all students are engaged in a rigorous, responsive and relevant learning environment.
Our SMART goal related to this is:
100% of all students will speak authentically and demonstrate their content knowledge and connections to real world problems in quarterly portfolio presentations.
In the first advisory, our entire school community demonstrated progress towards this goal. Feedback from peers, parents, and visitors spoke to the improvement in student public speaking, connection to real world issues, and confidence in speaking about the standard they had mastered.
As we start Advisory 2, it is important to build upon this success, and to plan for even more improvements for January's presentations. Please use the following reflection questions to guide your planning as you begin Advisory 2:
Have I refined my upcoming GRASPS based on the feedback I received?
Am I planning to share and discuss the GRASPS, Rubric and Exemplar in the first week of the Advisory?
Have I thought about how to weave the Essential Questions into daily instruction for student discussion and higher order thinking?
Am I designing my lessons so that
every day
students have significant time in class to work on the GRASPS, get feedback from peers, and revise their work based on the rubric?
Am I allowing time for organization and preparation for presentations
before the actual presentation day?
We will be supporting all departments and teachers in working towards making the portfolio assessments an integral part of daily instruction, so that when the time to demonstrate their transfer of knowledge comes, it will be a seamless process and celebration of learning.
THERE ARE NO WORDS TO EXPRESS OUR GRATITUDE....
To Mr. Cabone who sought out all 4 English teachers with a list of the ELL students in his PLT. He asked them to highlight any student who required extra help in class or was failing so that he could provide them with support during PLT. It was a HUGE help!!

Shout out to all students, teachers, administrators and counselors for your wonderful portfolio presentations this week!!! We say students speaking authentically and confidently about their work!!
SPECIAL THANK YOU FROM A PARENT
Kudos Team for all your hard work and leadership for the

Classroom Portfolio Day!

Here is a brief text from a parent who attended Portfolio Present

ations and wanted to share

her kind words with the team.

"I really like the energy at Bell. The teachers and administrato

rs are very welcoming and the

kids seem a little more chill than I've experienced in other hi

gh schools. I don't hear a bunch of

cussing and yelling in the hallways, and they seem like th

ey

have some home training. When I

was trying to find Jaidyn's classes at least 2 or 3 students

stopped and asked me if I needed

help. I was very impressed. The students in the photograph

y class were respectful, attentive,

and supportive of each other. There was no negative shaming o

r teasing about another

student's work. The teachers have also been very welcoming. Th

e photography teacher gave

me a big bear hug. Very cool" - Tracey Campfield (parent of 10th

grader Jaidyn Campfield)
CHEC TEACHERS REPRESENT AT VIL INSTITUTE IN PHOENIX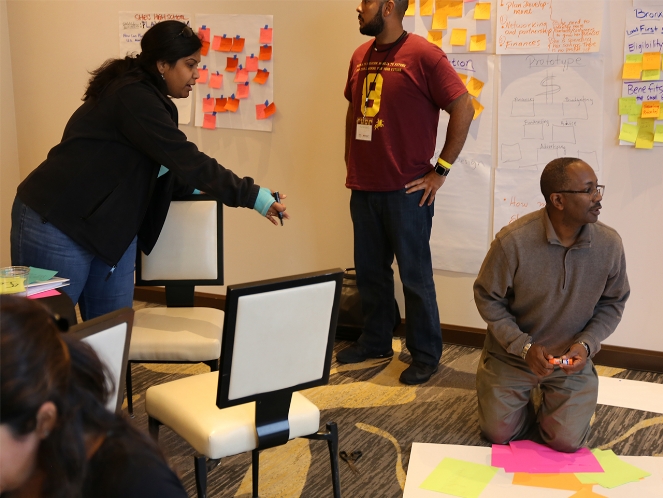 Last week Ms. Lakshmi Peddyreddy, Mr. Radames Gonzalez, and Mr. Kervin Smith attended a professional development institute sponsored by Verizon at the University of Arizona. The conference provided them a plan for project-based education on emerging technologies, including Augmented Reality and Virtual Reality with a view to increasing the use of emerging technology to enhance success for small businesses.
The goal is to educate students to utilize Augmented Reality (AR), Virtual Reality (VR), and other technologies and to provide them with opportunities to work directly with small businesses to improve their fiscal viability. The students would go to the businesses and use design thinking to interact with owners, discuss the challenges they face, and brainstorm about solutions. The outcome would be to increase advertising power and bring in more revenue.
In an experiential exercise, they saw how students could create 360 degree video business cards with augmented reality – to immediately introduce technology into their student-business relationships, and then proceed to have business owners fell more comfortable with technology, to become more tech-savvy, and to increase use of technology to have their businesses become more successful.
In the professional development sessions, our CHEC teachers had an exemplar business talking about the challenges they face, and then working through using technology and digital sources to find budget sources, enhance advertising, and connecting to other businesses to increase success.
The sessions taught our teachers about the Verizon Innovative Learning curriculum that would educate CHEC students throughout the process – with creative ways of merging core subject education with the Verizon curriculum. CHEC is
entering the first year of a 3 year engagement with the Verizon Innovative Learning program and AR & VR are the technical concepts that we will cover initially but not the sum total of concepts.
ESSENTIAL INFORMATION ON TERM ONE GRADE REPORTING:
The Term 1 grade window in Aspen is open from October 23rd through November 4th. Term 1 grades are due in Aspen November 3rd and Term 1 GPAs will be run by Academic Planning and Support on November 7th.
Here is a checklist that may aid the process:
• Select the Class you would like to enter grades for
• To save – click on Post Grades
The goal is to make the process of releasing student marks (grades) as seamless as possible for students, and their families. This includes the timing of all marks entry by teachers and mailing of report cards and progress reports. It is imperative that all deadlines are met to ensure all students are fully aware of their academic status.
For assistance with entering information or running reports in ASPEN, please contact Deborah Johnson at ext. 5087. or email at
deborah.johnson3@dc.gov
October 23 - October 27, 2017
IN THIS ISSUE

Leadership Team and Other Updates
Opportunities and Updates
Ambiente, creating a climate for learning
Upcoming Events and Activities
LAST WEEK'S RESULTS
The Middle School Archery Team defeated Browne and Stuart Hobson. The Middle School Volleyball Team defeated Whittier but lost to Brookland. The Middle School Girls Soccer team lost to Stuart Hobson. The Middle School Boys Soccer Team defeated Raymond. The High School Girls Soccer Team defeated Cardozo and lost to Wilson. The High School Boys Soccer Team defeated Capital CIty PCS and Coolidge but lost to Maret. The High School Volleyball Team defeated Ballou and McKinley. The High School Football Team lost to Roosevelt.
THIS WEEK'S SPORTS SCHEDULE
Monday

Middle School Volleyball vs. Kelly Miller
​Tuesday

Middle school XC Championships
High S BSOC vs. Roosevelt
HIGH School Girls Soccer vs. Banneker
Middle School Archery vs. Leckie
High School Volleyball vs. Cardozo
Wednesday
Middle School Boys Soccer vs. West
Middle School Girls Soccer vs. Oyster Adams at RIggs LaSalle @ 4:30
Middle School Volleyball vs. Johnson
Thursday
High School XC Championships
Middle School Archery vs. Deal
High School Volleyball vs. Wilson
High School Football vs. Phelps
Friday

​Saturday

WEEKLY CALENDAR
Monday

Classroom Portfolio Presentations
Classroom Portfolio Presentations
Wednesday

College Fair – 10:00 a.m. – 2:00 p.m.
Middle School Incentive – Dance during Extended Day
Thursday
Hispanic Heritage Assembly – 9:00 a.m. and 2:00 p.m.
End of term – No School for Students
UPCOMING EVENTS AND ACTIVITIES
November 7, 2017
Department of Education Office of English Language Acquisition
(OELA) Crystal Gateway Marriott
Arlington, VA 22202 9:15am
UPDATES FROM: LEADERSHIP
ODYSSEY OF THE MIND
LIBRARIES
FLAMBOYAN
The Leadership Team will continue to meet on Wednesdays this year. Last meeting, on Wednesday October 25, the team assessed our progress towards CSP goals related to our progress in English Language Arts and proficiency on PARCC. Members of the team reviewed student work and made suggestions for next steps. The Team is working on a CSP update of celebrations and concerns that will be provided to all stakeholders by next week. The next meeting with be on Wednesday, November 1. Mr. Aguilar and the ESL Department will be presenting. The Leadership Team is a group of teachers, counsellors, and administrators who meet every week to discuss school needs, and plan for improvements. The Leadership Team designs the school's comprehensive school plan, and helps in its implementation. Please consider joining the Leadership Team this year. It is open to all faculty and staff. We need the involvement and voices of all. Remember, Leadership team meetings are open to all who are interested in schoolwide decision-making and leadership. You can come once, or as many times as you like, but please make your voice heard!
ODYSSEY OF THE MIND
We are the co-association directors for the MD-DC Chapters of Odyssey of the Mind, a creative problem solving competition for students of all ages. We are reaching out to you in the hopes of including your school in our Odyssey. Our program provides teams with the opportunity to learn brainstorming, self-reliance, teamwork and respect for individual strengths through creative problem solving. We provide problems for students to solve in order to grow in the fields of engineering, music, performance, literature and building. By providing an array of areas for students to work, we can challenge students to enhance their skills and grow and supplement their experiences as they progress toward graduation.
We are a non-profit group, totally volunteer based, and we are currently expanding our programs in the DC and metro area. We are always looking for energetic students, parents, and teachers to be involved (either as competitors, facilitators or volunteers) and hope to be able to include a team at your school. If you, or someone you know of might be interested in learning more about opportunities with Odyssey of the Mind we would be happy to speak via email, phone, or in person at your/their convenience. We have an upcoming information session on October 28th, 9am-noon at Georgetown Day School (lower campus) in Washington DC, and all are welcome to attend.
Thank you--- and welcome to another great year of scholastic adventures!
Brianne Kalach and Leigh Lafosse
Maryland & DC Odyssey of the Mind
CHEC LIBRARIES

Join your Columbia Heights Education Campus librarians, Christopher A. Stewart (Bell) and Angela Falkenberg (Lincoln), as we empower CHEC Scholars with the 25 Books Campaign initiative. Our mission is to develop students' momentum as passionate readers while continuing to maintain a high standard off engaged leaders within our culture of reading.
Students, parents, teachers and staff, WE NEED YOU!
The next meeting will be on Wednesday, November 1, 2017 *Early dismissal at 2:15 PM.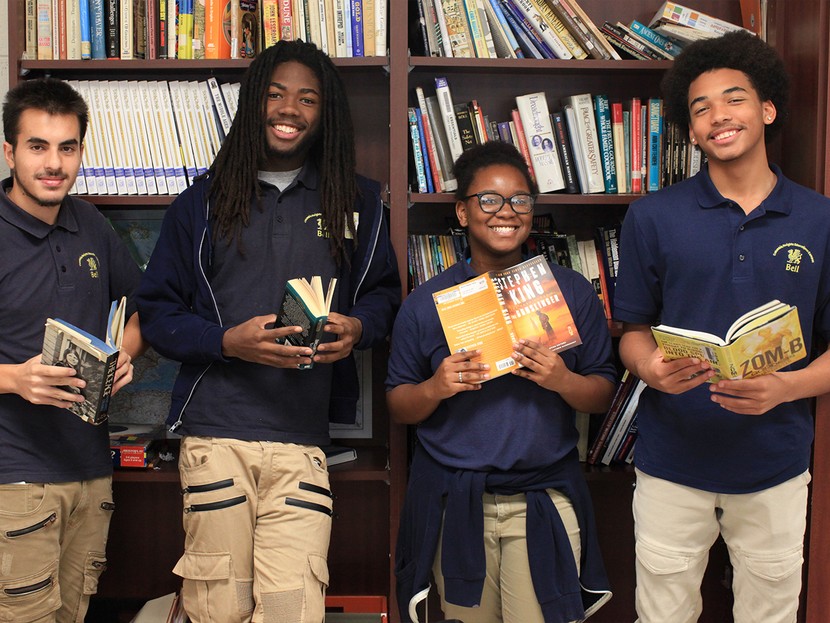 ------------------------------

BRUNCH WITH THE CHEC/BELL LIBRARIAN FOOD
FOOD, LIT. & BOOK DISCUSSION
Join us as we deepen the community bond through literary engage
ment and empowerment, we will discuss books, eat food and share stories
that make us laugh, hope and dream.
Date: 1st Wednesdays of each Month
Location: Corner of 15th Street and Irving
Wednesday, November 1st, 2017




Wednesday, December 6th, 2017




Wednesday, January 3, 2018




Wednesday, February 7, 2018




Wednesday, March 7, 2018




Wednesday, April 4, 2018




Wednesday, May 2, 2018




Wednesday, June 6, 2018



CHEC/ Bell High School Library | 3101 16th Street, NW | Washington, DC 20010 | (202) 939-7700 EXT. 5118
Christopher A. Stewart, CHEC/ Bell Multicultural High School Librarian
--------------------------------------------------------
FLAMBOYAN UPDATE

To date, we have 174 home visits completed by 54 teachers! Great job!!! Congrats to 12th and 10th grade for leading on the High school side and 7th grade for leading on the middle school.
Please remember that our SLC goal for this year is to visit 100% of the families in our PLTs, and the sooner we can accomplish this the better results we'll see in our classrooms.
Portfolio presentation is a great opportunity to schedule home visits, create a sign in sheet and have parents confirm a time.
If you know your student has a sibling in another grade at CHEC please partner up with teachers who teach the student. This will offer a richer engagement.
Teachers! Have you been thinking about taking a World Language Class to better communicate and serve our students, families, and community all while earning CSC points!?!?!?! Sign up for a class on Edgenuity! All teachers should already have an account! Visit edgenuity.com, your username should be your email address and your password is teacher. If you have trouble, Contact the Edgenuity Support Team by phone at (877) 202-0338 ext. 3. Currently, they offer the following languages; Chinese, French, German, Latin, and Spanish!
If you have any questions please reach out to Ms. Whitaker room A 166 ex 5062 or Ms. Gonzalez room C218 ex. 4061.
Film Opportunity
You're Invited! Attend National Geographic Educators Screening of JANE on Wednesday, Nov. 8th. Reception starts at 5pm and the film begins at 5:45pm.
The film tells the story of Jane Goodall with never-before-seen footage. RSVP by November 6th.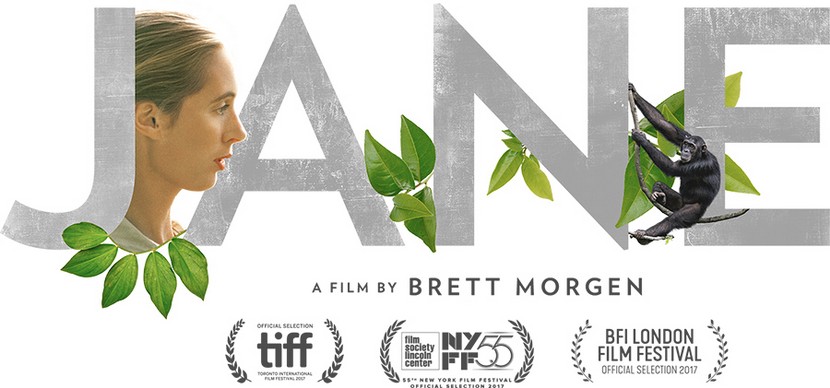 Let's Talk about Bullying Circle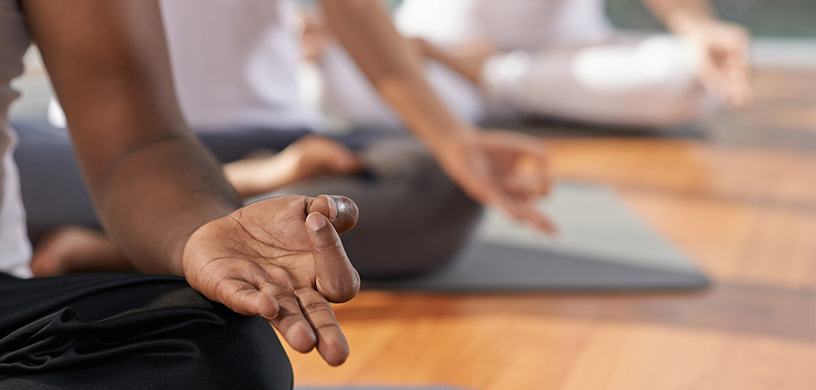 Yoga for bullying? Really? Yes. To overcome bullying and being bullied look within. Here are Three Yogic Principles to Combat Bullying:
INFLUENCE POWER
When you act on any of the many opportunities there are to be helpful, soothing, or in any way a positive influence in the lives of others…you're shaping the world into something better. Be generous that way. Share the good you've got going on. Share a lot of it.
Yogic Principle of WISDOM: Be centered in your inner happiness and peace. That in turn influences others.
DO NOTHING
Do nothing means being able to say, "I give up trying to change this flaw. I may not be able to embrace it, but I'm not going to reject it either. Surrender to things just the way they are.
Yogic Principle of SIMPLICITY:
A Yogi uses his energy not in outer actions, but lives so peaceful that it turns inward and cleanse his body from the inside.
BE YOU
It's so simple. But, as straightforward as BE YOU sounds, it's a very easy thing to get away from. That's why it's so impressive when being you happens. Being you happens when you're doing the smallest, most ordinary, everyday things. But the smallest, most ordinary, everyday things are actually really big things. They're acts of bravery. Ordinary acts of bravery.
Yogic Principle of CONTENTMENT:
Satisfied with what one has.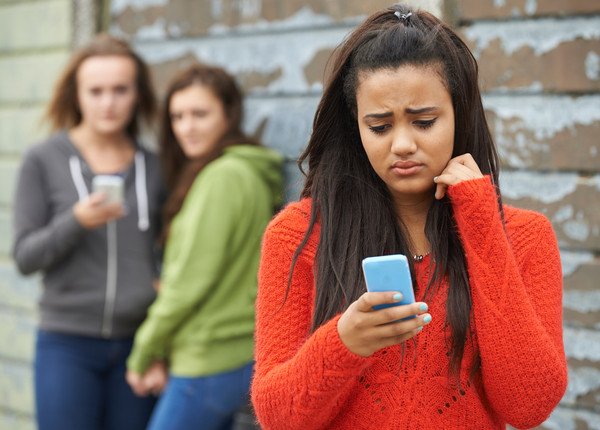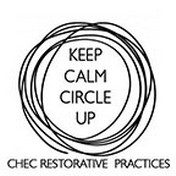 Let's Talk about Bullying Circle
PURPOSE
To increase our understanding of the impact of bullying behaviors; to increase the capacity to recognize bullying; to strengthen bystanders' ability to support targets of bullying.
MATERIALS
Talking piece, centerpiece items, bell or sound maker.
MINDFULNESS MOMENT
Pause, breathe, and listen to the sound.
VALUES ROUND
Please share a value that for you is connected to Respect. Write a list of those values as participants name them and place the list in the center of the Circle. Review the basic Circle guidelines.
INTRODUCE "ROUNDS"
A round is a pass of the talking piece around the Circle.
CIRCLE AGREEMENTS
Respect the Talking piece

Listen and speak from the heart

What is said here stays here, what is learned here leaves here

You may pass if you have nothing to add
CHECKIN ROUND If you were a kind of weather today, what would the weather be?
MAIN ACTIVITY Reflecting on Bullying Behavior and Our Options for Responding
ROUND What does it feel like to be bullied?
ROUND What actions make you feel bullied?
ROUND Why do you think that a person bullies?
ROUND Remember a time when you saw someone else being bullied. How did that feel?
ROUND What could you do the next time you see someone being bullied?
CHECKOUT ROUND What are you taking away from this Circle that could help you or someone else in the future?
CLOSING Create your own. Thank everyone for participating in the Circle today!
CHEC STUDENTS AT GIRLS INSPIRE SUMMIT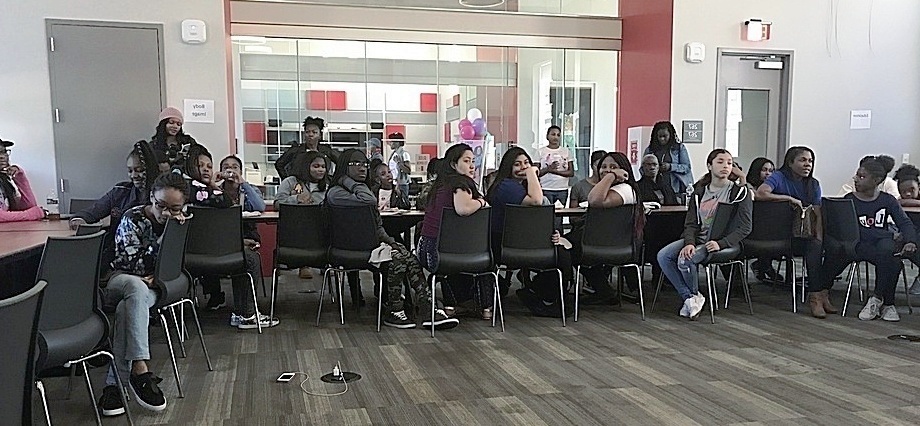 Six CHEC students attended the Girls Inspire Summit at the R.I.S.E Demonstratio
n Center and
participated in several activities, demonstrating confidence and poise. Stud
ent names are:
7th grade: Perla Guzman, Alicia Smith;
10th Grade: Tamya Fraiser, Jacqueline Fuentes, Ana Ramirez, and Jazmyn Preston.