CHEC SOPHOMORES DEVELOP GRASP THESES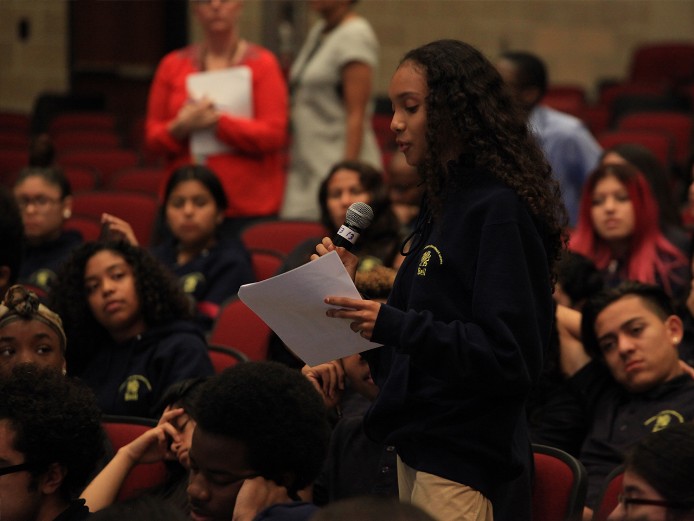 This week we are focusing on our Advanced Placement for All Focus area of our CSP. The SMART Goal we have as a school for this area is:
Increase the schoolwide passing rate on Advanced Placement to 28% overall, up from 23.8% in 2017. Increase English, Math, and Science passing rates by at least 15%.
Increase the number of students in 9th and 10th grade taking Advanced Placement courses.
As you know, last year we made slight growth overall in AP results, with the highest percentage of passing scores in AP Spanish Language and AP Spanish Literature. Other subject areas passing rates were lower. While passing rates are important for students' acquiring college credit before they enter college, there is also research that indicates that exposure to the rigorous AP curriculum increases student acceptance to, and success in college, particularly in the crucial freshman year. This is the foundation of our AP for All approach and responds directly to our mission to "prepare 100% of our students to succeed in college and as leaders in the quest for social justice."
Our primary CSP strategy designed to promote the improvement of AP scores, is to plan for vertical alignment to AP Rigor from grades six through twelve. In our curriculum design early release day, all departments tuned GRASPS for rigor and alignment to the AP in their content area. This vertical alignment process will continue throughout the year in all curriculum design sessions. As each grade level identifies areas where it can introduce the rigor of Advanced Placement, in terms of GRASPS, in class assignments and assessments, and homework assignments, we will see students becoming more and more prepared as they progress through the curriculum.
This week we are administering AP aligned interims, and will shortly have data to be used in action planning. In addition, our AP for All Saturday Academy was launched last Saturday, and will be available every Saturday for all AP Scholars. In November, all Advanced Placement Teachers will attend Professional Development.
With the focus and teamwork of our outstanding CHEC team of educators, we look forward to reaching our AP SMART Goals.
THERE ARE NO WORDS TO EXPRESS OUR GRATITUDE....
Shout out to Mr. Jones, Ms. Ermis, Mr. Talarico, and Ms. Tamdem for launching our Saturday AP Academy this past Saturday!!
Shout out to all counsellors, admin and teachers for a highly successful PSAT/SAT day!! We had 94% attendance and completion!
Shout out to the Middle School counselors and teachers for organizing very successful field trips to make sure the building was available for testing
Kudos to Pankaj and the Ops and SERT teams for a successful Fire Drill last week!
Shout out to Ms. Lydia, Mr. Onley, Mr. Navas, Ms. McCulloch, Ms. Buckmon and Mr. Daniels for a great performance of "Chano Lives!" for parents and community on Monday night!
Kudos to Ms. Stevenson for taking a group of seniors to visit Cornell this week!
MS. EMAMI AT THE MCIP MATH INSTITUTE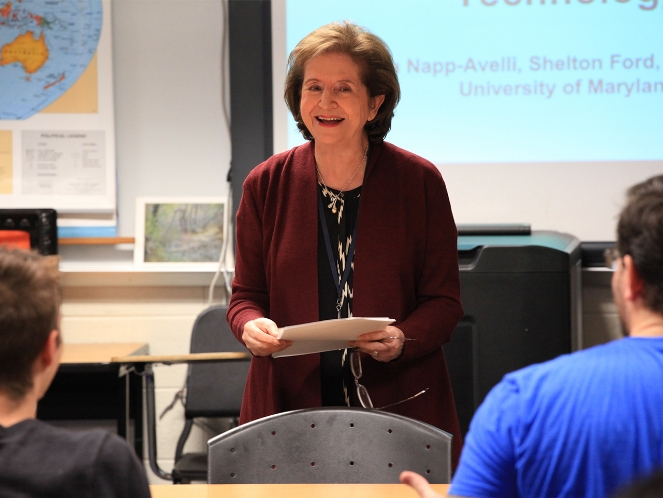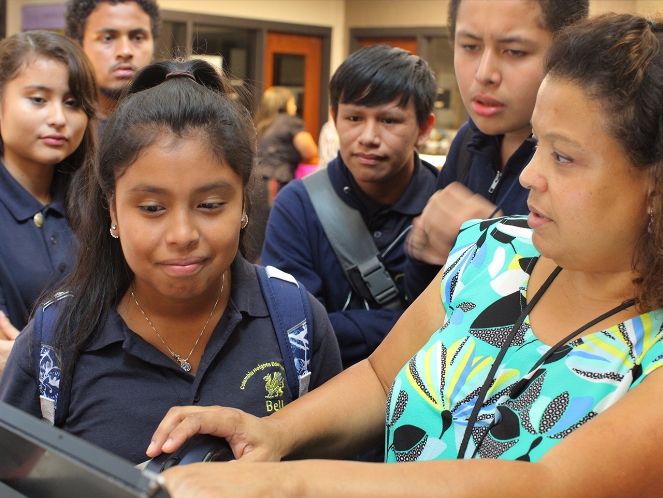 October 16 - October 20, 2017
IN THIS ISSUE

Leadership Team and Other Updates
Opportunities and Updates
Ambiente, creating a climate for learning
Upcoming Events and Activities
LAST WEEK'S RESULTS
The Middle School Archery team lost to Hardy and LaSalle Backus. The Middle School Volleyball team lost to Deal and Oyster Adams. The Middle School Girls Soccer team lost to Hardy. The Middle School Boys Soccer team defeated MacFarland. The High School Girls Soccer team defeated Eastern and Roosevelt. Edgar Ayala, Jessica Amaya and Mentesenot Hadgu placed 4th, 8th, and 9th respectively in the Cross Country Invitational. The High School Volleyball team defeated Roosevelt but lost to Model. The High School Football team defeated Coolidge.
THIS WEEK'S SPORTS SCHEDULE
Monday

DCIAA Developmental XC Meet
at Colmar Manor @1:00
High School Boys Soccer vs. Capital City
Middle School Volleyball vs. Whittier
​Tuesday

High School Girls Soccer vs. Wilson
at Riggs LaSalle @3:00
Middle School Archery vs. Browne
High School Volleyball vs. Ballou
Wednesday
Middle School Boys Soccer vs. Eliot-Hine
at CHEC @4:00
Middle School Girls Soccer vs. Stuart Hobson at Randall @4:30
Middle School Volleyball vs. Brookland
Thursday
High School Boys Soccer vs. Coolidge
at Coolidge @4:00
Middle School Archery vs. Stuart Hobson
High School Volleyball vs. McKinley
Friday

High School Football vs. Roosevelt
​Saturday

DCIAA Developmental XC Meet at Ft. Dupont @ 9:00
High School Girls Soccer vs. Cardozo
High School Boys Soccer vs Maret
WEEKLY CALENDAR
Monday

Hispanic Heritage Production
AOHT Cornell Field trip - 6 seniors
AOHT Cornell Field trip- 6 seniors
Wednesday

Thursday
AP/ANET/ INTERIM/ FINAL EXAMS p1, p3, p5, p7
AP/ANET/ INTERIM/ FINAL EXAMS p1, p3, p5, p7
Middle School Field Afternoon (students with completed projects and finished work)
UPCOMING EVENTS AND ACTIVITIES
Marching Band Performances this weekend.
Howard University Homecoming Parade
Marine Corp Marathon
National Mall
MCIP MATH INSTITUTE IN SESSION
Checkpoint - During week 9, all students should be testing and are preparing for Portfolio Presentations next week.
Essential Practice and Strategy Highlight

This week we will highlight PORTFOLIO PRESENTATIONS, the cornerstone of our assessment program. Portfolios serve as a celebration of learning, and reflection on growth. When implemented effectively, Portfolio Presentations are a rigorous, student managed exhibition and assessment of how well students have transferred what they have learned in your class. Please refer to the chart below to make sure you have everything prepared for parent participation in portfolio presentations. Portfolios will be presented in all classes in periods 1, 3, and 5 on Monday, October 23, and periods 2,4,and 6 on Tuesday, October 24th.
1. All students have completed at least two authorized portfolio products to standard with entry slips, rubrics with feedback, and have selected one to present.
2. Students have been taught how to complete note cards, and use sticky notes to highlight where/how they the met the standards.
4. All students have been taught to use the presentation rubric to
prepare for presentations.
5. All students have worked with the class to develop
higher order questions that will be asked in the panels. All students have
analyzed and discussed how their GRASPS have led them to higher order
thinking about their grade level theme.
6. Charts with panel name assignments have been posted.
7. Students have been taught what their role on the panels are and how they are expected to collaborate and participate.
8. Students have had a portfolio presentation modeled for them

in your class (fishbowl, using Portfolio Rubric).

Students have been made aware of the incentives for their parents attending.
9. The language scaffold and other organizational aids have been
used ONLY with Level 1 and SPED students.
10. Parents and other adult panelists have been invited and confirmed their Attendance. There is a list of procedures and questions to be given to parents when they arrive.
Effective implementation of Portfolio Presentations, meets the criteria for Level 4 in the Essential Practices for all of the EP's. In the Commitment to the School and Community rubric of Impact, Level 3 of Initiative 1 in CSC 1, there is an expectation that 100% of students present standards based portfolios with rigorous, relevant, standards based projects aligned to the World Cultures Grade Level theme."
In CSC 4, there is the expectation in level 3 that "parents are invited to be involved in the instructional process as portfolio panelists, "class" parents, field trip chaperones, guest speakers, etc" For a level 4 in CSC 4, 20% of parents should attend a portfolio presentation.
UPDATES FROM: LEADERSHIP LIBRARIES FLAMBOYAN DACA WORKSHOP ODYSSEY OF THE MIND EMOC
The Leadership Team will continue to meet on Wednesdays this year. Last meeting, on Wednesday October 11, the team worked on the design of the Early Release Day, planning for the prediction exercise and the development of TAS goals. The librarians also presented their plans for the 25 book campaign. The next meeting with be on Wednesday, October 25. The Leadership Team is a group of teachers, counsellors, and administrators who meet every week to discuss school needs, and plan for improvements. The Leadership Team designs the school's comprehensive school plan, and helps in its implementation. Please consider joining the Leadership Team this year. It is open to all faculty and staff. We need the involvement and voices of all. Remember, Leadership team meetings are open to all who are interested in schoolwide decision-making and leadership. You can come once, or as many times as you like, but please make your voice heard!
As you schedule library use for resources, event space, and book check outs, please make sure you contact your librarian in advance (a few days preferably) so they and you can plan accordingly. We recognize and encourage flexibility, so please call ahead (MS - 4018; HS - 5118) to make sure we can accommodate space before you send small groups of students without prior reservation time. We can also come to your classroom with resources. We look forward to working with you!
To date, we have 117 home visits completed by 43 teachers! Our numbers of home visits have doubled in one week!! Kudos to 7th, 9th, and 10th grade for once again having the highest numbers of home visits completed! Please remember that our SLC goal for this year is to visit 100% of the families in our PLTs, and the sooner we can accomplish this the better results we'll see in our classrooms.
If you know your student has a sibling in another grade at CHEC please partner up with teachers who teach the student. This will offer a richer engagement.
Teachers! Have you been thinking about taking a World Language Class to better communicate and serve our students, families, and community all while earning CSC points!?!?!?! Sign up for a class on Edgenuity! All teachers should already have an account! Visit edgenuity.com, your username should be your email address and your password is teacher. If you have trouble, Contact the Edgenuity Support Team by phone at (877) 202-0338 ext. 3. Currently, they offer the following languages; Chinese, French, German, Latin, and Spanish!
If you have any questions please reach out to Ms. Whitaker room A 166 ex 5062 or Ms. Gonzalez room C218 ex. 4061.
WORKSHOP FOR DACA AND IMMIGRATION
Hello families of Columbia Heights Educational Campus. Our school
has partnered with Carecen, a
community organization, to host a workshop on Thursday, October 19t
h from 9:30am to 11:00am for
families interested in learning about general legal immigration topics, i
ncluding recent changes to DACA.
Interested families will have the opportunity to sign up for free, confid
ential legal consultations
following the workshop. Please remember that our school remains a safe space for you
and your
children and we encourage you to attend this event. We hope to see you o
n Thursday, October 19th at
9:30 am. in the CHEC Model UN room. Thank you and If you h
ave any question please contact Lucy
Lemus at 202-
939
-6680 ext. 4009.
We are the co-association directors for the MD-DC Chapters of Odyssey of the Mind, a creative problem solving competition for students of all ages. We are reaching out to you in the hopes of including your school in our Odyssey.
Our program provides teams with the opportunity to learn brainstorming, self-reliance, teamwork and respect for individual strengths through creative problem solving. We provide problems for students to solve in order to grow in the fields of engineering, music, performance, literature and building. By providing an array of areas for students to work, we can challenge students to enhance their skills and grow and supplement their experiences as they progress toward graduation.
We are a non-profit group, totally volunteer based, and we are currently expanding our programs in the DC and metro area.
We are always looking for energetic students, parents, and teachers to be involved (either as competitors, facilitators or volunteers) and hope to be able to include a team at your school. If you, or someone you know of might be interested in learning more about opportunities with Odyssey of the Mind we would be happy to speak via email, phone, or in person at your/their convenience.
We have an upcoming information session on October 28th, 9am-noon at Georgetown Day School (lower campus) in Washington DC, and all are welcome to attend.
More information is also available on our national and/or local website. (www.odysseyofthemind.com; www.mdodyssey.org)
Thank you--- and welcome to another great year of scholastic adventures!
Brianne Kalach and Leigh Lafosse
Maryland & DC Odyssey of the Mind
On Wednesday, October 18. The CHEC Bellmen will present the Stay'n Charge curriculum and challenge to the student body (HS Library, 2-5pm). After the informational session (~3:15pm), we will break attendees up into groups:
1. Boys interested in Bellmen membership
2. A deeper discussion en español
3. Girls interested in completing the Stay'n Charge challenge as a group
On Thursday, October 19, partners of CHEC EMOC will host a mixer for members of the community interested in mentorship. Please share this information with friends, family or neighbors who might be interested in mentorship!
https://www.eventbrite.com/e/fall-mentor-mixer-tickets-38608923329?aff=escb&utm-medium=discovery&utm-campaign=social&utm-content=attendeeshare&utm-source=cp&utm-term=homepage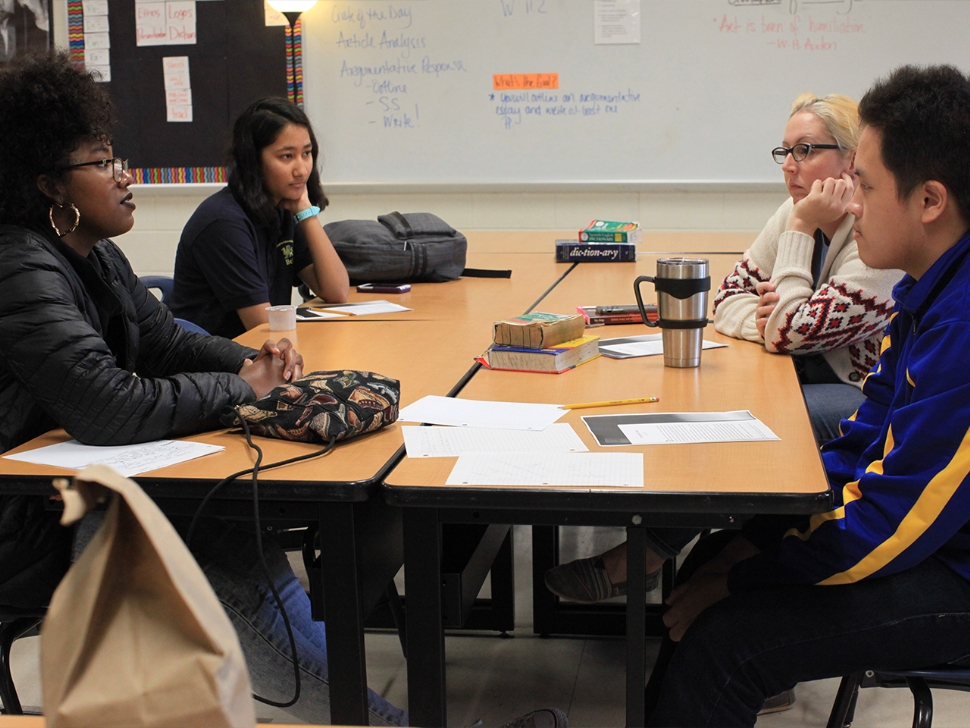 ATTENDANCE REPORT
Last week's attendance report is below, and the data overall looks great! As always, you can follow the thread below to compare to the prior week. Five of our seven grade levels made it above 90%, and CHEC as a whole came in above 91%. While I think the data may have benefitted from field trips and testing that resulted in "school function" marks for most students on Wednesday, I think the overall numbers still show that we're moving in the right direction. Let's keep this push going as we continue to implement elements of our attendance plans!
The high-flyers from each grade level are below the overall data chart:
CHEC STUDENTS MEET THE
"NEW EINSTEIN," SABRINA GONZALEZ-PASTERSKI
On Friday, October 13, ten CHEC students were joined by Ms. Alv

arado

,

Ms. Docena, and Ms.

Peddyreddy for a chance to learn about and to meet Harvard PhD stu

dent, physicist Sabrina

Gonzalez Pasterski, at the World Bank

.

They had a blast hearing her talk about her experiences

and being strongly drawn into the STEM field. She talked abo

ut how she built an airplane from

a kit in her garage and flew by herself all within her teens.

Our students were able to ask

questions about her studies, inspirations, philosophies,

and more. It was truly a great

opportunity to get to know a female role model in the STEM f

ield.
Let's Talk about Bullying Circle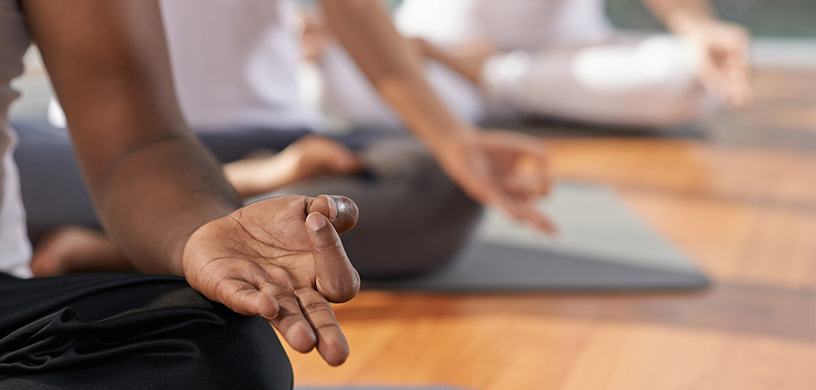 Yoga for bullying? Really? Yes. To overcome bullying and being bullied look within. Here are Three Yogic Principles to Combat Bullying:
INFLUENCE POWER
When you act on any of the many opportunities there are to be helpful, soothing, or in any way a positive influence in the lives of others…you're shaping the world into something better. Be generous that way. Share the good you've got going on. Share a lot of it.
Yogic Principle of WISDOM: Be centered in your inner happiness and peace. That in turn influences others.
DO NOTHING
Do nothing means being able to say, "I give up trying to change this flaw. I may not be able to embrace it, but I'm not going to reject it either. Surrender to things just the way they are.
Yogic Principle of SIMPLICITY:
A Yogi uses his energy not in outer actions, but lives so peaceful that it turns inward and cleanse his body from the inside.
BE YOU
It's so simple. But, as straightforward as BE YOU sounds, it's a very easy thing to get away from. That's why it's so impressive when being you happens. Being you happens when you're doing the smallest, most ordinary, everyday things. But the smallest, most ordinary, everyday things are actually really big things. They're acts of bravery. Ordinary acts of bravery.
Yogic Principle of CONTENTMENT:
Satisfied with what one has.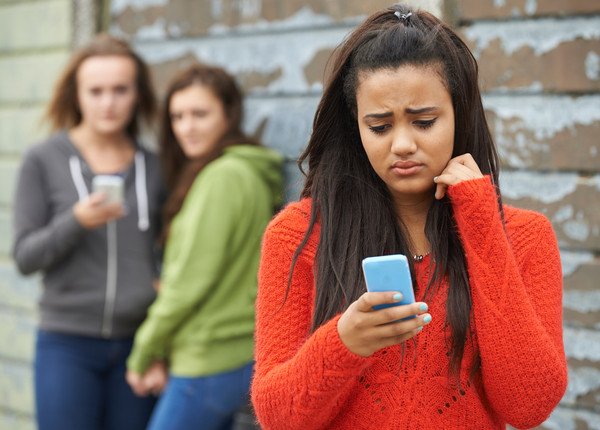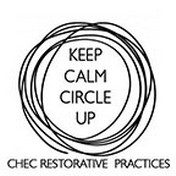 Let's Talk about Bullying Circle
PURPOSE
To increase our understanding of the impact of bullying behaviors; to increase the capacity to recognize bullying; to strengthen bystanders' ability to support targets of bullying.
MATERIALS
Talking piece, centerpiece items, bell or sound maker.
MINDFULNESS MOMENT
Pause, breathe, and listen to the sound.
VALUES ROUND
Please share a value that for you is connected to Respect. Write a list of those values as participants name them and place the list in the center of the Circle. Review the basic Circle guidelines.
INTRODUCE "ROUNDS"
A round is a pass of the talking piece around the Circle.
CIRCLE AGREEMENTS
Respect the Talking piece

Listen and speak from the heart

What is said here stays here, what is learned here leaves here

You may pass if you have nothing to add
CHECKIN ROUND If you were a kind of weather today, what would the weather be?
MAIN ACTIVITY Reflecting on Bullying Behavior and Our Options for Responding
ROUND What does it feel like to be bullied?
ROUND What actions make you feel bullied?
ROUND Why do you think that a person bullies?
ROUND Remember a time when you saw someone else being bullied. How did that feel?
ROUND What could you do the next time you see someone being bullied?
CHECKOUT ROUND What are you taking away from this Circle that could help you or someone else in the future?
CLOSING Create your own. Thank everyone for participating in the Circle today!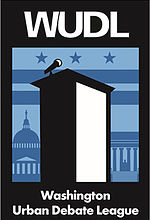 This past weekend, the CHEC Debate Team kicked off the formal c
ompetitive season in style at
the first WUDL tournament of the season. Hosted by Capital C
ity PCS, the tournament featured
more than 100 teams from across D.C. and Prince George's County.
As usual, Eric Clarke and Adam Temesgen stole the show. The team to
ok 3rd place in the JV
Division, earning a promotion to Varsity for the reason
of the season. They beat strong teams
from Greenbelt, Northwestern, and Bowie along the way.
Keep up the good work folks! We'll see you in Nov. at Green
belt.
David Trigaux,

Program Director
Washington Urban Debate League